School Stereotypes: University of the Philippines
DJ Chico Garcia on what it was like to be an <em>Iskolar ng Bayan</em>.
Since June marks the start of the school year for students in the Philippines, we thought we'd ask some well-known personalities from a few of the biggest universities in Manila to write about their school-and the stereotypes that are generally associated with them.
Read Gabe Mercado's take on what it was like to be a Blue Eagle in School Stereotypes: Ateneo de Manila University.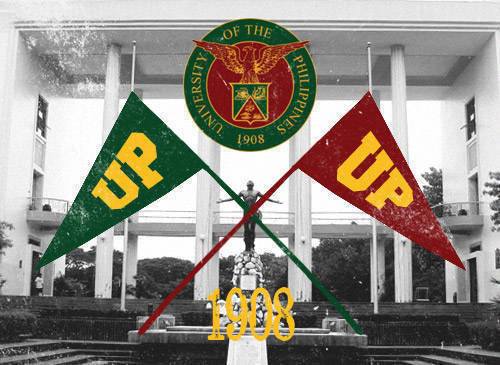 ADVERTISEMENT - CONTINUE READING BELOW
CONTINUE READING BELOW
Recommended Videos
(SPOT.ph) Describing my childhood as "sheltered" would be like describing the Pacific Ocean as "a tad moist." So imagine just how out-of-water this fish was when I first entered U.P. Diliman. Prior to U.P., I had never dared go near a fishball stand, much less partake of anything dipped in a communal jar of bacteria. Prior to U.P., the only jeepney I dared get on was one that made the two-minute ride from La Salle Greenhills to Virra Mall, and that was only because my idea of being bad-ass then was spending 100 pesos on Pac-Man, as opposed to 50 as I promised my mother. Prior to U.P., the closest encounter I'd had with activists was when I sat in the front row of the cinema to watch a well-scrubbed Vilma Santos as Sister Stella L.

So on my first day at the state university, I was told to dress down, so as not to attract undue attention from the seniors who were supposedly eager to prey on eager beaver freshmen like me. So my idea of dressing down was ditching my genuine Lacoste shirt for a fake Lacoste shirt (I figured that this act of defiance would strike fear in everyone's hearts, knowing I dabbled in the illegal), and going to school wearing my Sperry Top-Siders WITHOUT my pastel argyle socks, instead going full-on, hardcore Miami Vice, bitches!
ADVERTISEMENT - CONTINUE READING BELOW

As early as the first day, I realized that U.P. didn't disappoint in delivering the college sterotypes. I quickly came across the unkempt activist who was busy recruiting every unsuspecting noob in sight to join the leftist org that everyone was warning me against; the bedraggled paint-stained Fine Arts major who seemed constantly lost somewhere between drugged and inspired in his then-cutting edge mohawk-covered head; the empowered drag queen who could beat you up as easily as he could name the Miss Universe winners since 1952 (and more impressively their accompanying tragic first runners-up); and the bespectacled writer in a wheelchair who stayed after class to argue his point with each literature professor, among others.
But as the days passed, the sterotypes soon faded into actual people, the labels slowly wearing away as you get to know the humans, stripped of their social raiments, and pretty soon the activist was simply Joe, the Fine Arts guy was just Bob, and the gay guy was just Maria Regina Cristina Jennygay Manio Pili. But I guess the point I'm trying to belabor is that we shouldn't be too afraid of stereotypes; it's merely the crutch of the ignorant. What we should strive for is to dig deeper, underneath the surface, to get to the meat and bones. Some of my bestest friends, I wouldn't have touched with a 10-foot pole had I not invested in investigating further. Who knows, maybe I was a stereotype myself. Was I the hunky geek intellectual who refused to coast on his killer good looks and equally lethal sexual appeal? Maybe. Dare to double dip into my jar of muy spicy fishball sauce and find out? (naughty wink face)



ADVERTISEMENT - CONTINUE READING BELOW
Load More Stories