UAAP Team Knockouts: Prettiest Female Courtside Reporters in Season 76
Among the eight hardcourt beauties of the 76th season , who has us glued to our TV screens?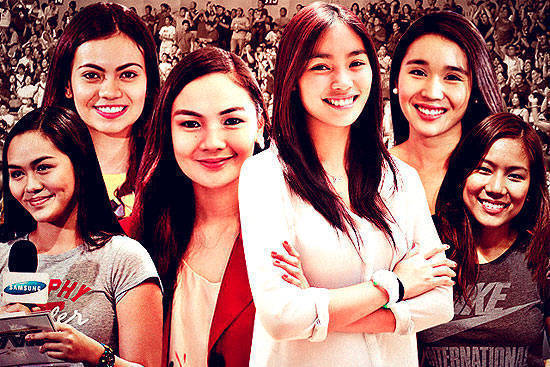 (SPOT.ph) Aside from the screaming fans, perky cheerleaders complete with pom-poms, and sweaty (but hot!) basketball players on court, a UAAP basketball game wouldn't be complete without that pretty girl standing by the dug-out with a mic in hand, reporting what went down during the game. Ever since it started airing on Studio 23 in 2002, a courtside reporter, usually female, has been a mainstay in every UAAP basketball game. And for years, we've ogled and admired them.
So we ask the inevitable question: what is the secret to being a good courtside reporter? More than a decade after the games began airing on live television, we're still wondering. But we do know this: she has to have the grace, brains, beauty, and most importantly, the charm that keeps us glued to our TV screens for two hours.
We rounded up this season's eight female courtside reporters (five are returning and three are new), and ranked them based on looks and their ability to deliver amid the chaos of this well-loved sport.
Can't get enough of these female courtside reports? Check out our Top 10 Hottest UAAP Female Courtside Reporters (So Far) and see if your favorite made it to the list!
Photos courtesy of Spin.ph, PinoyExchange.com, TheLaSallian.com, Mark Cristino, and The Adamson Network Facebook page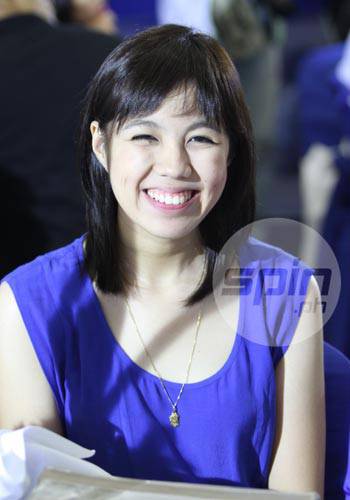 ADVERTISEMENT - CONTINUE READING BELOW
8. NU's Tricia Robredo
Her last name sounds familiar (her dad was the late Interior Secretary Jesse Robredo), but she's already making a name for herself thanks to her stint as the newest NU courtside reporter. A pre-med student at the Ateneo de Manila University, this hardworking girl is already showing dedication to her new role by adjusting her academic schedule to allow more time for UAAP games. In an interview with ABS-CBNNews.com, she talks about her goal to deliver substantial and objective reports every time and has dedicated her Wednesdays solely to the sport.  With her cute smile, intellect, and dedication, we're pretty excited to hear what she has to say about the NU Bulldogs!
CONTINUE READING BELOW
Recommended Videos
Photo courtesy of Spin.ph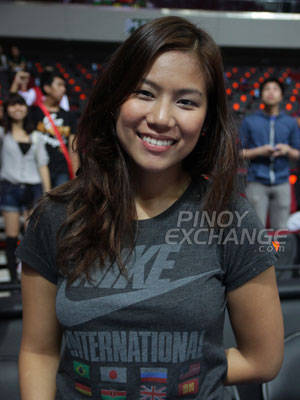 7. UE's Katz Salao
Her loyalty may be a bit confusing (remember her cheer blunder during last year's UAAP Cheerleading Competition?) but somehow Katz Salao made it out alive (but will still be remembered in this meme) and returns for a second go as UE's courtside reporter. Despite this mistake (hey, no one's perfect!), we're pretty glad to see this morena stunner in front of the cameras again. The way she almost always reports with a smile (whether her team's winning or not) and with eloquence is something to be admired.
ADVERTISEMENT - CONTINUE READING BELOW
Photo courtesy of PinoyExchange.com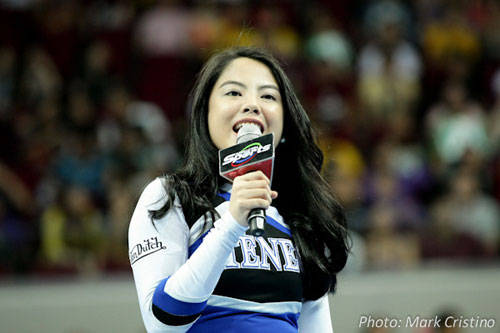 6. Ateneo's Selina Dagdag
Last season, Selina had her cake and ate it, too. No, we don't mean that she's selfish. It's just that aside from having gorgeous locks, flawless skin, and crystal-clear delivery during all the Ateneo games, her team also won its five-peat  championship - a legacy she has always wanted to be a part of.  Now that she's on her second year as a reporter, and armed with more knowledge, she remains a sweet, articulate reporter who displays grace under pressure despite her team's many losses (Ateneo: 2-4).
Photo courtesy of Mark Cristino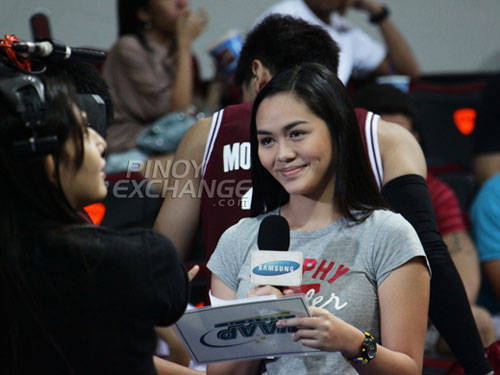 ADVERTISEMENT - CONTINUE READING BELOW
5. UP's Bea Fabregas
We're guessing you've probably heard her voice on air (former Junior Jock at Magic 89.9 and a current DJ at 99.5 PLAY FM) and/or saw her last year reporting for her alma mater (Yup, she's an Iskolar ng Bayan). This rosy-cheeked mestiza is no stranger to the tension and pressure of UAAP Sports, having been an accomplished UAAP Tennis player herself. She definitely showed promise last season, and now that she has returned, she hopes to report about her school in the best way possible.
Photo courtesy of PinoyExchange.com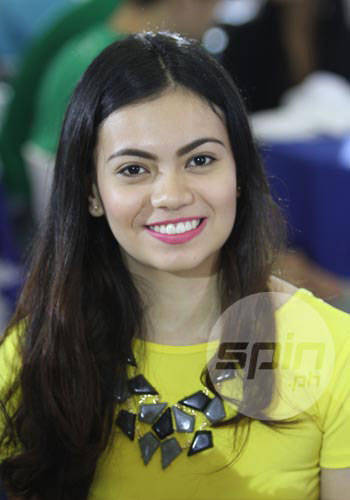 4. UST's Kristelle Batchelor
This half-Filipino, half-Puerto Rican newcomer whose idol is last year's UST courtside reporter Tina Marasigan, already has an impressive background as a reporter. A Journalism major and a writer for UST's Varsitarian, it is only natural that her next job would be reporting by the dug-out of the UST's basketball games. And we think she is doing quite well! Aside from her scoops during the games, her Latina roots give her that certain kick that'll get the UAAP fans (and maybe even the basketball players!) turning heads.
ADVERTISEMENT - CONTINUE READING BELOW
Photo courtesy of Spin.ph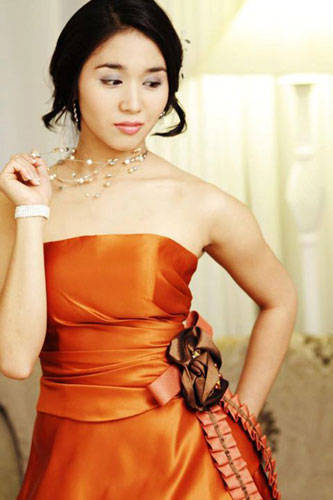 3. Adamson's Mich del Carmen
Mich is a new face to the world of courtside reporting but she's had her fair share of the intensity of sports. From volleyball to cheerleading, she's ready to tackle the high-pressure task of courtside reporting. In an interview with Mei-Lin Lozada in Spin.ph, Mich reveals, "This is my way of giving back to the sport that made me the person that I am today." Her doe-eyed charm and her cute smile would make for some interesting news that for sure will get us hooked.
Photo courtesy of The Adamson Network Facebook page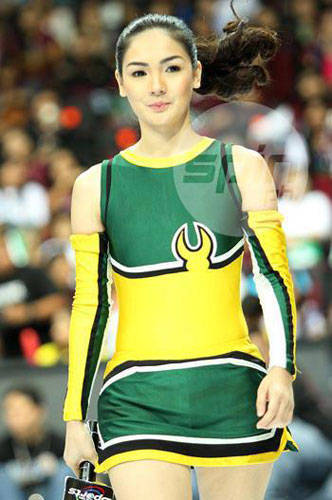 ADVERTISEMENT - CONTINUE READING BELOW
2. FEU's Judy Saril
With English being our second language, let's admit it: it's embarrassing when we stammer or get tongue-tied, especially on live TV. This charmer from FEU is certainly unflappable, choosing to report in Tagalog and sticking to it. And we think that this, her ability to deliver confidently, and her snow-white beauty brought her here the second time around, motivated to do even better.
Photo courtesy of Spin.ph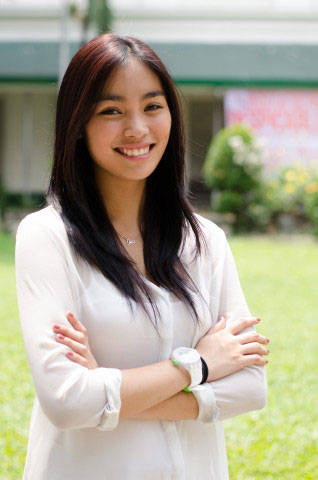 1. DLSU's Ina Ongsiako
Following the footsteps of Jessica Mendoza, Riki Flores and Aaron Atayde, this experienced Magic 89.9 junior jock has the makings of a seasoned UAAP courtside reporter. We've already had a peek at what she can do and boy, can she deliver! All thanks to Riki Flores herself who introduced her to the world of courtside reporting, Ina Ongsiako is already making waves. Coupled with that cute smile and an insanely pretty face, this knockout rightfully deserves the spot of prettiest UAAP Courtside Reporter of the 76th season.
ADVERTISEMENT - CONTINUE READING BELOW
Photo courtesy of The LaSallian
Who's your favorite? Comment below and tell us why.
---
Help us make Spot.ph better!
Take the short survey
Load More Stories