SPOT.ph Picks: 10 Instagram Accounts Worth Following
See whose photos are worth double-tapping!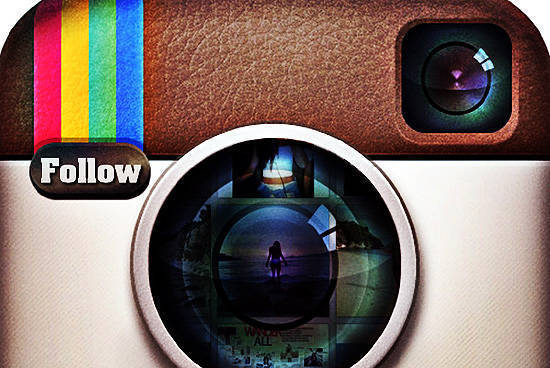 (SPOT.ph) Quick! Check your Instagram feed now, and we bet you'll find these: a photo of a dish at a fancy new restaurant, a Walden-filtered shot of someone's trip to Palawan, a photo of your guy friend's #ootd  at the gym at a questionable angle, or maybe the inescapable #selfie, or two. It's no secret that everyone likes to show off what they're wearing, where they are, and what they're eating on Instagram. The ease of snapping a photo and adding a nice hip filter to it may earn at least more than 10 likes from your friends.
But face it: after a while, the dim photos of your friend's boyfriend's Shrimp Scampi can become really tiring, not to mention all those #hashtags. So put a little variety in your feed with our picks of who has the best pics on IG (oh, and Spot's account is spotph, just thought we'd mention it).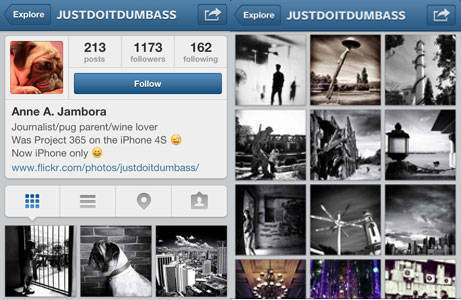 ADVERTISEMENT - CONTINUE READING BELOW
1. Anne Jambora (@justdoitdumbass)
Anne Jambora's job as a lifestyle reporter keeps her busy and while hers isn't the most updated account in the world, her haunting photographs of street life are ones that leave a lasting effect. She doesn't take photos for the sake of posting them; Jambora admits that the itch to photograph only comes with the most inspiring of situations.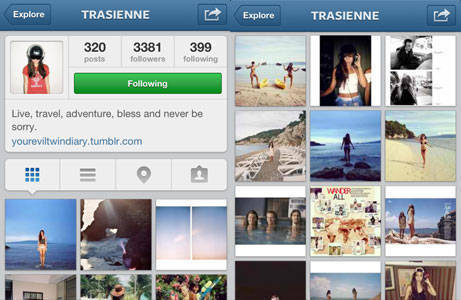 CONTINUE READING BELOW
Recommended Videos
2. En Estrada (@trasienne)
The other half of the Estrada twins (the sisters were also one of the tandems included in Preview Ball's Best Dressed!) lives a life of spontaneity and spunk. She could be spinning at Aracama on a Wednesday night or hitting up the nicest beaches around the world. But wherever she goes, you'd know for sure through her sassy snapshots.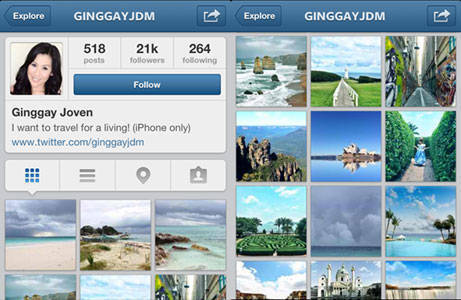 ADVERTISEMENT - CONTINUE READING BELOW
3. Ginggay Joven (@ginggayjdm)
Ginggay Joven's Instagram account made of 100% iPhone photography is the Pandora's Box for wanderlust. Her gorgeous pictures of idyllic scenes from around the world will make you want to pack up and backpack around the world.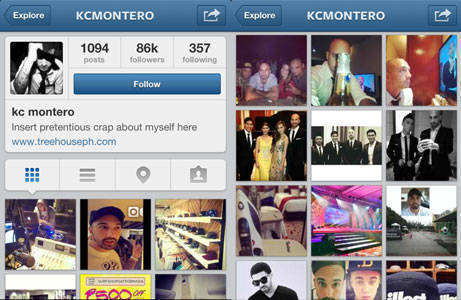 4. KC Montero (@kcmontero)
Montero's Instagram account is full of pranks, videos, and other cringe-yet-laugh-worthy tidbits.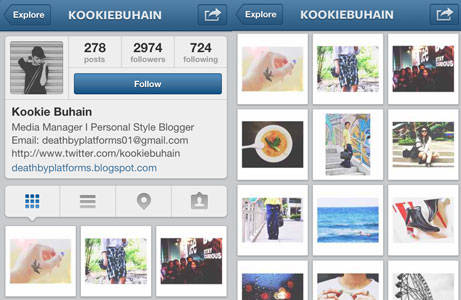 ADVERTISEMENT - CONTINUE READING BELOW
5. Kookie Buhain (@kookiebuhain)
Let's face it: Kookie Buhain is cool. This media manager defines her personal style with an effortless edgy street getup that looks as though she didn't spend too many minutes worrying about what she's going to wear. On a minor note, her Instagram photos are stylized, a little detail that proves she's not just posting for the sake of.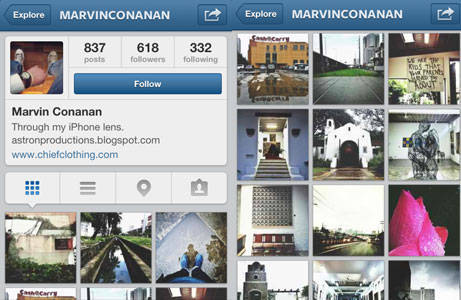 6. Marvin Conanan (@marvinconanan)
This budding photographer and owner of Chief Clothing takes his followers to the streets, literally. He does away with happy, soft colors, and really delivers the grittiness only found in Manila. He also likes shoes, so don't be surprised to see a few shots of his Vans and Nikes.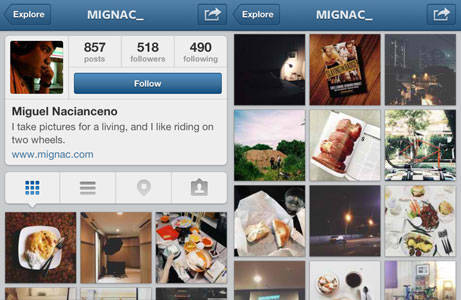 ADVERTISEMENT - CONTINUE READING BELOW
7. Miguel Nacianceno (@mignac_)
Miguel Nacianceno takes beautiful pictures of everything-from grass to fashion to BTS. Even his casual shots look like they were done professionally-which they are, since, as he says, he takes pictures for a living. Mignac shows that it's not so much about the medium as it is about the natural talent that makes a good photograph.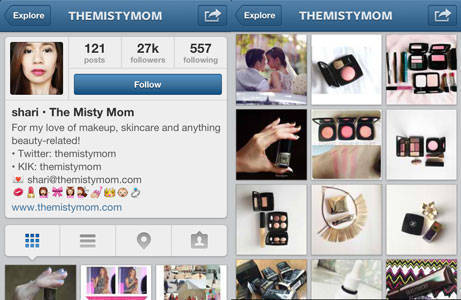 8. Shari (@themistymom)
For a beauty blogger, her #selfies are kept to a minimum. She updates you with the latest makeup hues and skin creams, and tells you if that Chanel foundation is worth the splurge. Her best beauty product? Being a mother and a wife: Shari's shots showing the joys of family life are interspersed among her beauty posts.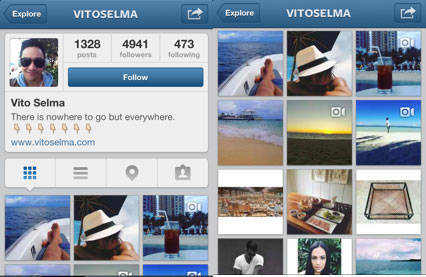 ADVERTISEMENT - CONTINUE READING BELOW
9. Vito Selma (@vitoselma)
This world-renowned furniture designer is a mean phone photographer. Selma shows his eye for beauty in stunning photographs that, more often than not, display the beauty of his home city, Cebu.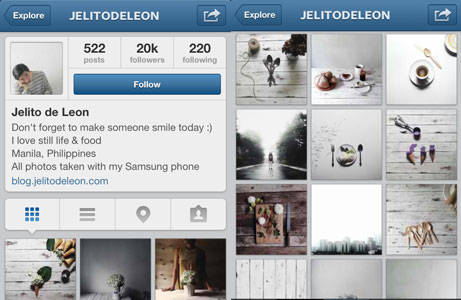 10. Jelito de Leon (@jelitodeleon)
For this 21-year-old photographer, it's the texture of his subjects (whether it's an ice cream cone or a girl) that make the photos stand out. It's also the way he captures them that really gets your attention, evoking a soft and melancholic feel, making you want to love all his photos.
Share this story with your friends!
---
Help us make Spot.ph better!
Take the short survey
Load More Stories