On the Spot: Allen Lau, co-founder and CEO of Wattpad
Lau talks about the online venue that's not about pictures of lunch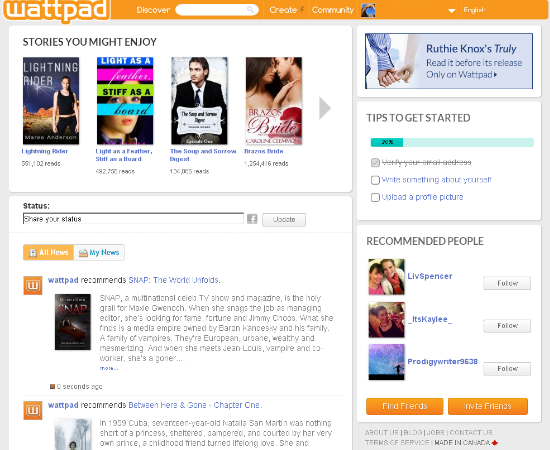 (SPOT.ph) It started in Canada but Wattpad found a booming voice in the Philippines. Co-founder and CEO Allen Lau dreamed of making a "YouTube for writers" and seeing how the video platform has provided a window to the creativity and talents of Pinoy, it's really no surprise that aspiring Filipino writers are dominating this story-sharing social network.
Much like YouTube, Wattpad is an unsupervised playground for pretty much anyone who wants to share stories. It's like Glee, with less singing because everyone is made to feel like they can be the next big thing in literature. You simply sign up and start writing; a community of readers is waiting for every chapter of your book. Canadian writer Margaret Atwood has an account but you'll find less intimidating personalities within Wattpad (like fellow One Direction fans who will go nuts about your incredibly well-researched fan fiction).
We asked Lau a few questions regarding his fluorishing literary project and here's what we found out.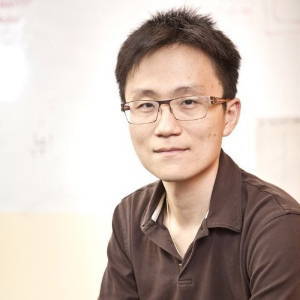 ADVERTISEMENT - CONTINUE READING BELOW
Tell us about the growing Filipino community in Wattpad.
We have a very sizeable and vibrant Filipino community. Every month we have close to seven million Filipinos visiting Wattpad, with the majority using mobile devices. Apple and Android each bring us roughly two million visitors every month. Our Filipino users also write a lot. They upload just under 400,000 times each month. Most of the stories are written in Tagalog although many are writing in English or both. These stories contribute to 15 to 20% of our traffic.
What kind of readers does Wattpad have? Browsing through the very perky website, it seems focused on younger readers.
CONTINUE READING BELOW
Recommended Videos
Our demographic skews young with majority of these seven million users under 25. We know teens are obsessed with their mobile phones and there's certainly a perception that they don't read, but we're seeing tons of teens reading and engaging on Wattpad. Each month users spend an average of three-and-a-half hours on Wattpad-that's higher than most other social networks.
That being said, Wattpad is age agnostic.  We welcome anyone between 13 to 99!
What are the most popular stories in the site? Do you have any personal favorites from the user-submitted stories?
There are so many stories that [have] had more than well over one million reads.  Here are a few Filipino writers whose stories are hugely popular on Wattpad:
I have many favourite stories.  Too many to list!
We understand that you want the site to be open and encouraging. Tell us about how you think Wattpad is helping aspiring writers, especially those who want to do it more "professionally."
ADVERTISEMENT - CONTINUE READING BELOW
Practice, practice and more practice is the best way to become a great writer. Wattpad encourages writers to upload chapter by chapter, which means writers can share more quickly and frequently, and they will receive instant feedback from millions of readers.  There is no better way for writers to hone your craft!  The way books are released is also changing because of Wattpad. Today, we have many published and unpublished writers serializing their stories on Wattpad-uploading chapter by chapter on a regular basis rather than the entire story at once. This creates anticipation and excitement in the community and fosters ongoing exchanges between writer and reader.
What do you say to the users of the site who want their books physically published?
To get traditionally published, establishing a fan base is becoming a pre-requisite. As I mentioned, Wattpad is the best way to hone your craft, but it is also the best way for writers to establish an online presence and interact with their fans. Keep in mind that reading is becoming a social experience. No longer will the main interaction between reader and writer be at a book signing or in-person event. Instead, we're seeing real-time communication and collaboration among writers and readers. As such, Wattpad complements traditional publishing really well.
Share this story with your friends!
---
Help us make Spot.ph better!
Take the short survey
Load More Stories