Manila's 50 Most Prominent Families
Town & Country magazine lists the most well-known family names in Manila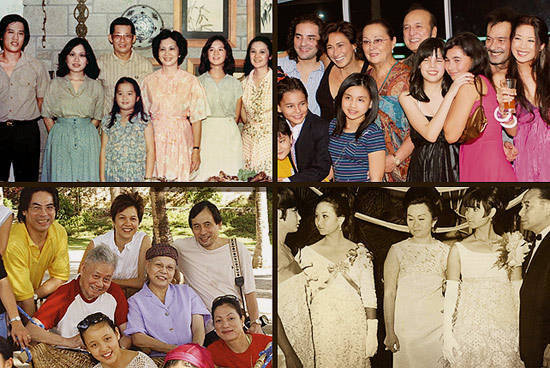 (SPOT.ph) Inspiring, generous, enduring, creative, or powerful. These are the traits that Town & Country Philippines sought when they were listing the country's 50 most prominent families. Which ones made the cut? Here are 10 of them: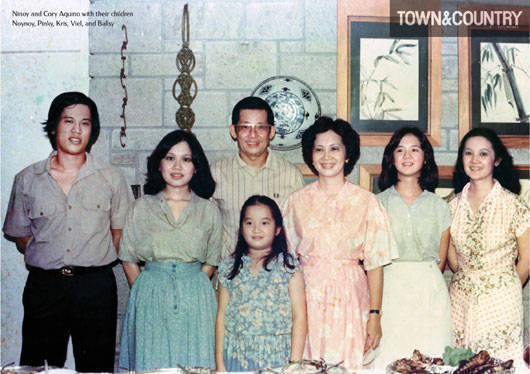 Aquino
When Benigno "Noynoy" Aquino III ran for president in 2010, he had a number of things going for him, but perhaps the most important was the legacy of the Aquino name. His father Ninoy was widely admired for his uncompromising stand against the Marcos administration-his assassination in 1983 sparked a chain of events that ultimately led to Marcos' ouster three years later-while his mother Cory was a symbol of virtue and honesty during her six-year term as president. While the President is still a bachelor, hence there being no official first lady, his four sisters Ballsy A. Cruz, Pinky A. Abellada, Viel A. Dee, and Kris Aquino are seen as a steadying influence on him. Ballsy in particular is counted on for her previous experience in the halls of power-she was Cory's confidential secretary as well as right hand in the Aquino Foundation.
ADVERTISEMENT - CONTINUE READING BELOW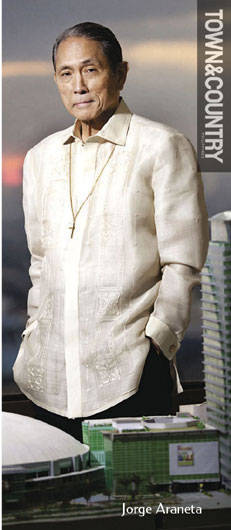 CONTINUE READING BELOW
Recommended Videos
The Araneta-Fores-Roxas families
In 1975, Muhammad Ali and Joe Frazier's "Thrilla in Manila" put the country on the world's sporting map. One of the stars of the show is still in place today, the majesting Araneta Coliseum, the crown jewel in industrialist J. Amado Araneta's self named Araneta Center in Cubao. This branch of Aranetas owes the start of its fortune to Juan Araneta, who founded the Ma-ao sugar refinery in Bago, City, Negros, over a century ago. The family patriarch today is Jorge Araneta, who keeps a tight watch over the Araneta Group with the help of his siblings Judy Araneta Roxas (mother of DILG secretary Mar Roxas) and Maria Lourdes "Baby" Araneta-Fores (mom to chef Gaita Fores).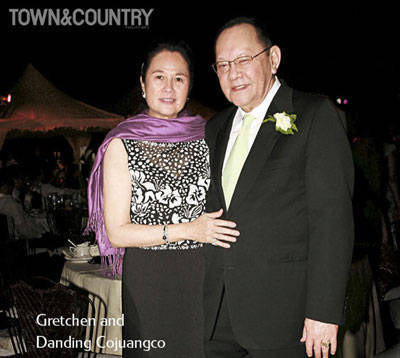 ADVERTISEMENT - CONTINUE READING BELOW
Cojuangco
No list about Philippine families is complete without mentioning the Cojuangcos. The descendants of a Chinese immigrant, Co Yu Hwan, members of this extended family have become influential in business, politics, and society, settling first in Bulacan and then Tarlac. From the second generation, Melecio Cojuangco's children were Jose Cojuangco Sr. (the father of Corazon Aquino and Peping Cojuangco), Antonio (the father of PLDT's Ramon), and Eduardo Cojuangco Sr (Danding's father). Well-known fifth generation Cojuangcos include President Noynoy Aquino, Tonyboy Cojuangco, Mikee Cojuangco-Jaworski, Congressman Mark Cojuangco, and Charlie Cojuangco.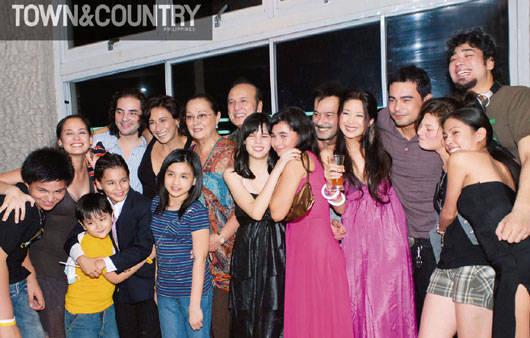 Eigenmann
"You're nothing but a second rate, trying hard copycat!" Even if you know next to nothing about Philippine cinema, you can probably quote Cherie Gil's classic insult word for word, complete with water-throwing motion. Cherie is one of three children born from the reel and real life tandem of Rosemarie Gil and Eddie Mesa (born Eduardo Eigenmann); her siblings are actors Mark Gil and Michael de Mesa, who recently portrayed a smarmy politician in On the Job. This second generation spawned a slew of showbiz personalities including Ryan, Geoff, AJ, Ira, Maxene, Andi, and Gabby Eigenmann.
ADVERTISEMENT - CONTINUE READING BELOW

Lopez
Few families have gone through the ebbs and flows of fortune like the Lopezes of Iloilo. Guiding the family through its most difficult times was Don Eugenio Lopez (1901-1975), who resurrected the family fortunes (drawn mostly from sugar) after World War II, only to lose almost everything in the dark days of martial law. Though he didn't live to see his companies (Meralco, ABS-CBN, Manila Chronicle) returned to the family, his sons Geny ("El Capitan"), Oscar, and Manolo ushered in a new era of prosperity after the 1986 EDSA revolution. The next generation is led by Piki Lopez (First Philippine Holdings) and Gaby Lopez (ABS-CBN).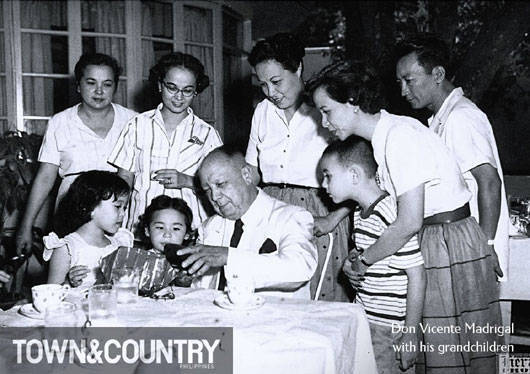 ADVERTISEMENT - CONTINUE READING BELOW
Madrigal
From humble beginnings in Albay, Don Vicente Madrigal amassed an empire built on shipping, coal, cement, and real estate to become one of the country's wealthiest men in mid 20th-century. His wife Susana was his lucky charm, as it was she who had the foresight to buy large tracts of land in Mandaluyong, Muntinlupa, Canlubang and Laguna. Upon his death, Don Vicente's wealth was equally divided among his seven children, but it was Consuelo Madrigal (1921-2008) who achieved the greatest prominence in business and social circles, especially known for her philanthropy. The Madrigal legacy lives on through the grandchildren of Don Vicente and Susana, which include brothers Vicente II and Gerardo Madrigal, Chu-Chu Madrigal, former senator Jamby Madrigal, and Ging Gonzales-Montinola.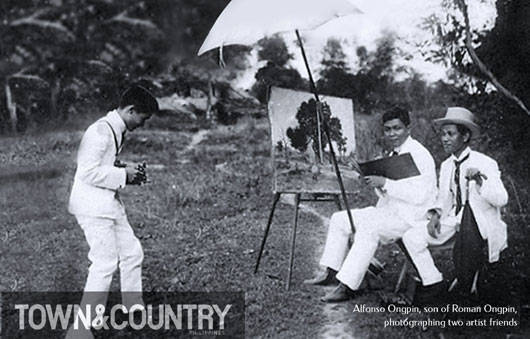 Ongpin
The family name is virtually synonymous with Binondo, Manila's Chinatown. On its most important avenue stands a statue of the clan's founding patriarch, Don Roman Ongpin. A dealer in art supplies, his store El 82 was patronized by the likes of Juan Luna and Felix Resurrecion Hidalgo-but his most important contribution to society was being a supporter of the Philippine revolution. Today, his descendants still make the headlines and society news-including former Town & Country cover subjects Lisa Ongpin Periquet and Michelle Ongpin. The two are the offspring of the brothers Jaime (Jimmy), the former finance minister under Cory Aquino, and Alphaland chairman Roberto (Bobby), respectively. Another scion of the clan, Deanna Ongpin-Recto is a champion of the arts, as is Jaime's widow, Maribel.
ADVERTISEMENT - CONTINUE READING BELOW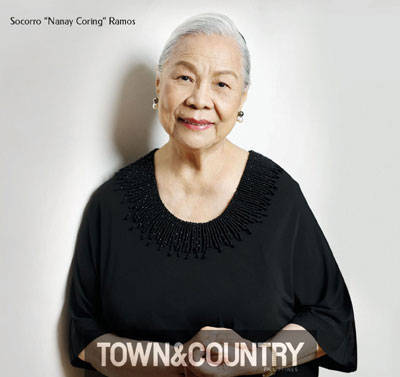 Ramos
The slogan of National Book Store's loyalty card rings true: so many of us are "laking National." The founder of the ubiquitous chain of stores has just turned 90, but Nanay Coring shows no signs of slowing down. Despite her success, she still prays for the same things every night. "Good health, good business, and please help me pay the utang," she revealed to the Philippine Daily Inquirer. Among her children, Alfredo runs Atlas Mining, Ben is an entrepreneur (Virgie Ramos of Gift Gate is his wife), and Cecilia is National's vice president for purchasing.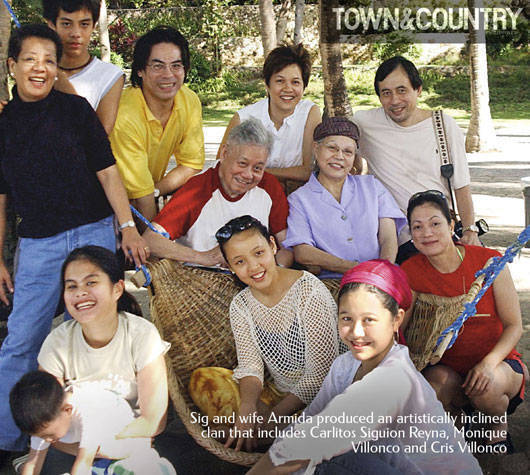 ADVERTISEMENT - CONTINUE READING BELOW
Siguion Reyna
Just around a month ago, cousins Cris Villonco and Rafa Siguion Reyna were entertaining audiences on stage, starring in two separate theater productions. They're but the latest in a line of artistically inclined family members. Their grandmother Armida Siguion Reyna became famous for her opera singing and was the star and producer of the long-running musical show Aawitan Kita (her sister Irma Potenciano was a famed opera soprano, too). Armida's children were equally creative: Carlitos is an award-winning film director (married to veteran actress Bibeth Orteza) while Monique was a television producer and the founding editor of Town & Country.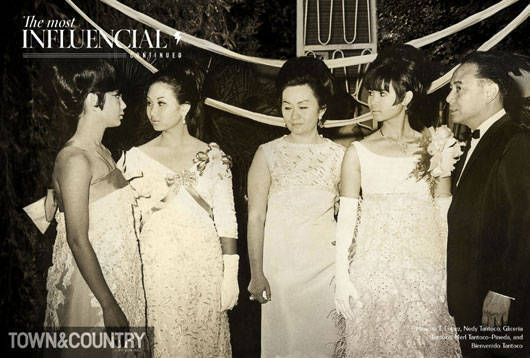 Tantoco
If there's a family who knows about luxury, it's the Tantocos. Since 1951, when Bienvenido Tantoco and his wife Gliceria Rustia opened Rustan's (a clever portmanteau of their names) the family has provided only the best in retail shopping for discerning Filipino consumers. Even their supermarkets have a luxury touch, often having gourmet items not found in other places. With the third generation of Tantocos there has been a growing expansion, not just in the acquisition of foreign luxury brands, but notably in restaurant and retail franchising, such as with Starbucks, Golden Spoon, and most recently Family Mart.
ADVERTISEMENT - CONTINUE READING BELOW
For the full list, see Town & Country Philippines' December 2013-January 2014 issue, on newsstands and in bookstores now.
Share this story with your friends!
---
Help us make Spot.ph better!
Take the short survey
Load More Stories