On the Spot: Lang Leav, Author of Love & Misadventure
The author of Love, on relationships and unrequited feelings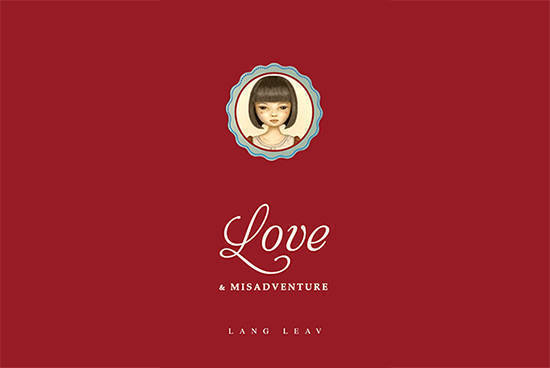 (SPOT.ph) She's been writing since she learned how to spell her name. She believes there's a little voice inside you that pushes you to do things and you should listen to it because it will take you where you want to go. She's been many things-artist, fashion designer-but the little voice kept telling her to write and thus, Love & Misadventure was born.
ADVERTISEMENT - CONTINUE READING BELOW
CONTINUE READING BELOW
Recommended Videos
Lang Leav writes about love in the shortest possible way to avoid confusion. Her poems are concise, with all the feelings packed in brief rhymes. When we sat down with her, we felt that she's just like her words. She's uncomplicated and because she believes that things will happen as they should in the right time, she moves in harmony with life as it unfolds for her.
We asked her silly questions and found out that her favorite romantic movies include Punch Drunk Love and Eternal Sunshine of the Spotless Mind, she loves Fiona Apple's rendition of "Why Try to Change Me Now," and one of her favorite poems is Lodged by Robert Frost. Read on and find out how her whimsical world works.
How much of the book is from personal experience?
It's just a mishmash-I write from empathy and imagination, paired with personal experience. Obviously I've had relationships and I have those to draw from but I do write a lot from imagination.
ADVERTISEMENT - CONTINUE READING BELOW
Is there a piece from the book that you're particularly fond of?
I really love Sea of Strangers, it's really special to me. It's about soul mates, finding the one for you, and how you don't need to rush because it's all predetermined. I was alone when I wrote that, and the poem sort of just came to me, I just scribbled it down. And after I wrote it, I was overcome with all of these emotions and I felt relieved, I was crying. A couple of months alter, I met my partner. It feels special because it sort of seemed like I kind of wrote the poem for him. It was about someone across the sea and he was across the sea, so it really has a special place in my heart.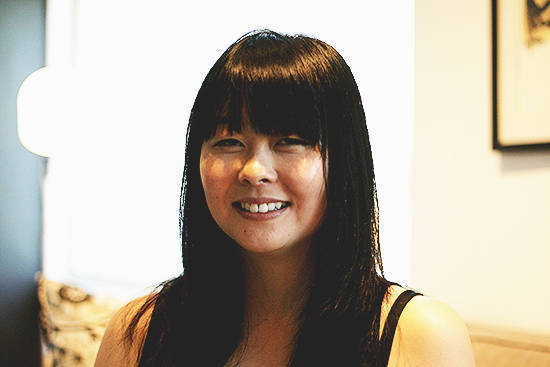 ADVERTISEMENT - CONTINUE READING BELOW
To celebrate Valentine's week, we asked Miss Lang Leav some questions about love
When you see people who are unhappy in a relationship, do you feel like that's love?
I think every relationship has its challenges and it's impossible to be happy all the time. I think it's like a roller coaster, and it goes up and down. But it doesn't always have to be like a roller coaster. I think it just depends on what you want and what's good for you. If you love each other you can overcome anything, I think.
If your love is unrequited, should you wait for it to be returned or should you move on and find someone else?
I think everything happens for a reason. You fall in love with people and even if you're not meant to be together or they don't return your feelings, I think it teaches you something. Every experience in life teaches you something-even letting go. I think it just needs to play out. If you have feelings for someone, no matter what you do, it's hard to get over someone just like that. If you have feelings for them, maybe you're meant to have feelings for them, and maybe it's meant to teach you something. Someone else might come along, you might get over the person suddenly, you might just end up friends...you never really know. Just go with it.
ADVERTISEMENT - CONTINUE READING BELOW
What do you want to tell people who are afraid of admitting their feelings for someone?
I think life's too short. Admit your feelings, at least you know where you stand. Tell them, plain and simple.
What about people who fall in love with someone who is already with someone else?
You can't control who you fall in love with, but I think that if someone is with someone, you always have to respect that. I don't think it's right to come in between people. In that situation, wait for them to be out of that relationship. And they have to be out of it for a while before you can even consider starting anything with them.  It's just too messy, getting involved in that. It hardly ever ends well. I think the most responsible thing to do is wait until they are out of that relationship. If they're unhappy with that relationship, they have to resolve that separate from you. And hey, again, if it's meant to be-it will happen. You don't have to rush it.
ADVERTISEMENT - CONTINUE READING BELOW
A word for the brokenhearted?
You have to allow yourself that time and not rush. You're going to be asking why you haven't let go or why haven't moved on but it really takes time to get over someone. It'll just happen naturally, just like a wound and one day you'll wake up and it's healed. Time cures broken hearts, just let it work its magic. Keep believing that you will heal and that you'll feel better eventually.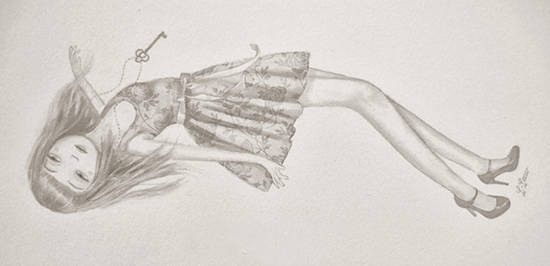 ADVERTISEMENT - CONTINUE READING BELOW
Lang Leav's book of poetry, Love & Misadventure, is available at Fully Booked (Paperback, P575). Check LangLeav.com and follow her on Twitter and Facebook.
Load More Stories