15 Minutes with Cesar Millan, the Dog Whisperer
On being mistaken for Filipino and, yes, dogs, dogs, and even more dogs.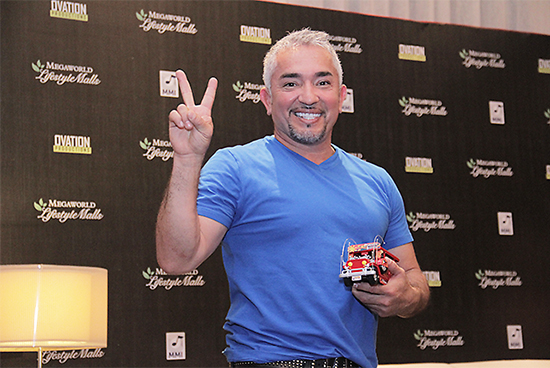 (SPOT.ph) Cesar Millan, who gained fame via the National Geographic show, Dog Whisperer, was in Manila for a show that had dog lovers in the metro as giddy as puppies. In a press conference before his April 29 show, the champion of canines took some time to answer questions. Here's what he had to say.
On being mistaken for Filipino
The funny thing is people don't think I'm Mexican. People think I'm Filipino. I go all over the world and people say, "Are you Peruvian?" "Are you Puerto Rican?" Or "Are you Filipino?" But Filipino, it's more like 60% of the time.
On Manila weather
I love the weather. In Mexico I grew up in this same nice, moist and hot and beautiful weather. So I'm okay, don't worry about me. What I'm saying is, actually, I'm home.
On the real dog style
Most people are very excited when they see a dog. They go, "Awwww!" So when you represent excitement, in the dog world, they don't see you as "pack leader." They see you as "friend." That's why people can't control aggression. Most people want to be the dog's friend. For you to control its instincts, you need to be the authority figure.
On missing his pit bull, Daddy, who died in 2010 at age 16
Daddy was there for the best part of my life, when I was still trying to make it. When you lose a dog, you deal with the grief. And then you should have another dog, to pass on the lessons you learned.
ADVERTISEMENT - CONTINUE READING BELOW
On the temperament of pit bulls
All dogs just want harmony and balance. Animals were not created to kill each other. It's humans who do that.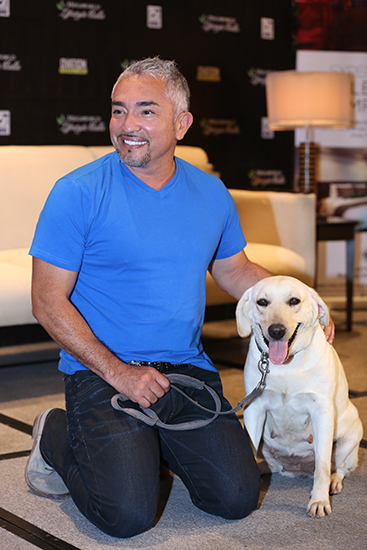 CONTINUE READING BELOW
Recommended Videos
On animal love
I love all animals, but the dog is the one animal that you can take with you in all your activities. So, if I had to choose, I would pick a dog.
On what your dog (and kids) need
Exercise, discipline, affection. In this order. Not affection, affection, affection.
On people who dress up their dogs or paint their nails
It's good therapy for the people. If the dog freezes up when you do it though, then stop doing it. If the dog looks OK with it, then it's fine.
On dog wisdom
Dogs will not abandon humans. Dogs will not leave you because you look weird. People, on the other hand, can be judgmental and selfish. We are not as loving as we think we are as a species. Even those who believe they love dogs sometimes don't treat them right.
ADVERTISEMENT - CONTINUE READING BELOW
On the famous "Psssst!" sound he makes to reprimands dogs
You know where I first learned that? My mother. When you hear that, you know you're in trouble. When you say this to the dog, there has to be an element of surprise
On dog breeds
It's not the breed that makes you proud, but your relationship with the dog.
On which one he really trains
My goal is not to train dogs. My goal is to train people so the dog never develops problems.
Photos courtesy of Megaworld Lifestyle Malls
Share this story with your friends!
---
Help us make Spot.ph better!
Take the short survey
Load More Stories