On the Spot: Lissa Price of Starters and Jennifer E. Smith of The Statistical Probability of Love at First Sight
We sat down with two of the bestselling YA writers of today.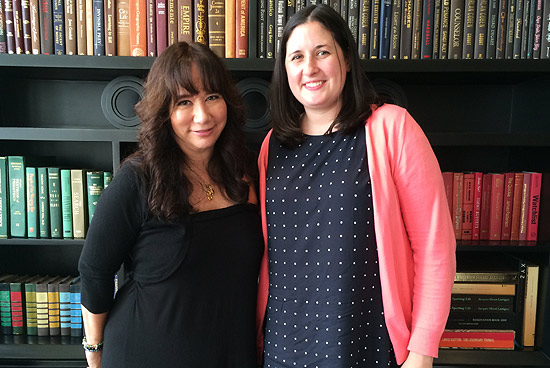 Lissa Price and Jennifer E. Smith
(SPOT.ph) One talks about love. Sweet, sweet love. The serendipitous kind that you often see in fiction and hope to experience in real life. The other explores alternate realities. Dystopia, danger, thrill. Stories that make you fearful of the future and wary of the present. In terms of literature, Jennifer E. Smith (The Statistical Probability of Love at First Sight, The Geography of You and Me, This is What Happy Looks Like) and Lissa Price (Starters and Enders) don't have too much in common. Except for the fact that they're selling books like hotcakes in over 30 countries.
The bestselling authors were in the Philippines to promote their books, but they also took the time to sit with SPOT.ph. For Jennifer and Lissa, it's all about timing and finding a voice that speaks to young adults.
How did you get started with writing?
Jen: For me, I've always wanted to be a writer. I started during my last year in college. I wrote a novel during my senior year, it didn't get published. Actually, I've written a lot of novels that never got published. You just kind of write and write.
ADVERTISEMENT - CONTINUE READING BELOW
Lissa: My story is pretty similar. I was writing short stories and manuscripts and a lot of them didn't get published. Most writers start this way especially because they don't really know how, but then it'll just happen that you'll write that one thing that people want to read and everything will happen from there. We're just lucky because we both wrote books that sold and sold quickly.
J: I never actually thought that it would come to this point where we'd be traveling the world and doing signings. We're really blessed.
L: Our books are in 30 different countries. It's hard to believe.
Is it difficult to transition and write for a younger audience?
J: I wrote this one story before and I didn't know it was for young adults (YA) until someone pointed out to me that it was. A story is still a story, and anyone can read it and appreciate it. It just so happens that the character is 16 years old. But anybody can find themselves in the characters. When I write, I always try to imagine if it would be something I would read if I [were] younger.
L: Yes. You don't really write down to anybody. Half of my readers are actually adults. Someone just told me that this is your voice. I stuck by it. Actually, the YA novels that don't sell too much are the ones that are trying so hard to put slang and all those things.
CONTINUE READING BELOW
Recommended Videos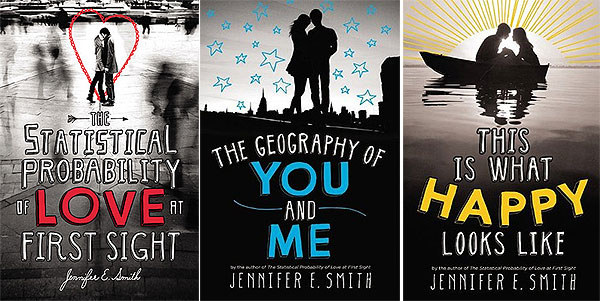 Jennifer E. Smith's characters have so far met on a long flight, in a broken-down elevator, and through a wrongly sent e-mail.
Jennifer, I noticed that your themes focus on meeting in unlikely circumstances-a plane ride, a blackout in an elevator, a wrongly sent email. Did you have similar situations in life that influence your themes?
J: No! I wish I could say that I did, but not really. All the guys that I dated, I met conventionally. I'm just really obsessed with the idea of fate and serendipity, and about two people who have that instantaneous spark. I wanted to explore how that would pan out, how they can keep that connection especially when they're no longer in that circumstance.
Lissa, there's so much dystopian literature out there. Why do you think the YA audience loves this theme?
L: We don't really use that word too much anymore. We call it futuristic fiction, but I have been in events and comic conventions that are about dystopian literature. I really like films like The Matrix or Inception where you explore an entirely new world. When readers feel like their life isn't perfect or if they have problems, they see themselves in the story, even if it's in a different setting.
ADVERTISEMENT - CONTINUE READING BELOW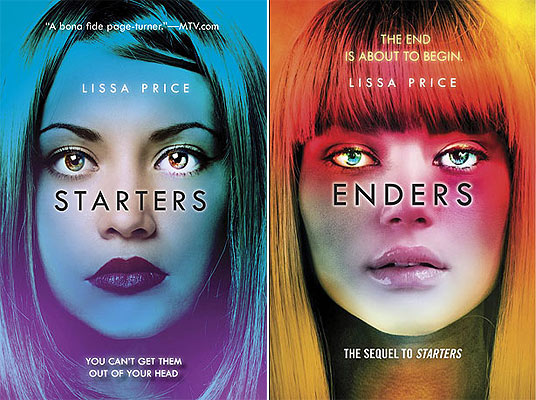 What if there were only two kinds of people in the world?
Starters and its sequel, Enders, talk about an obsession with youth and beauty.
L: Essentially the books tell us that you can't judge someone from the outside. You have these people who want to use another person's body, and when they do they turn out to be a much different (character) than what the body really is.
Will we be seeing your books on screen? And who would you want to play your major characters?
L: We're still negotiating for movies. There was a deal but it fell through so now we're back to discussing our options.
J: The Statistical Probability of Love at First Sight actually got signed for a movie. Because we went through the entire casting process, I can't really choose actors anymore. It was a challenge to see the book being adapted to the screen, but we have a really good screenwriter who stuck to the message of the novel.
ADVERTISEMENT - CONTINUE READING BELOW
L: I predict that all of her books will be movies one day! It's something that people really like.
The Statistical Probability of Love at First Sight is actually very cinematic...It's like watching a movie but you're actually reading.
L: Thank you! I always take it as a compliment when someone tells me that. It makes me feel like people can actually see what I was seeing when I wrote the story.
The Statistical Probability of Love at First Sight (P365), The Geography of You and Me (P399), This is What Happy Looks Like (P699), Starters (P349), and Enders (P495) are available in National Bookstore.
Share this story with your friends!
---
Help us make Spot.ph better!
Take the short survey
Load More Stories