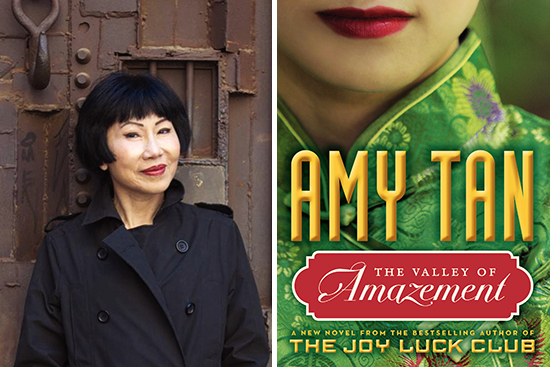 (SPOT.ph) "I just went swimming with whale sharks in Mexico-that was one thing I wanted to do in Cebu," she beamed, when asked what fascinated her nowadays. Exploration seems to keep Amy Tan rejuvenated. She often explores known territories like history, families, and all their secrets in between. However, self-exploration is always an unfinished business. "What I write about is identity. I'm very curious as to how I became who I am."
Often pegged as a "dragon lady," the former teenage rebel has a ferocity that is more yin than yang. She is more introspective than abrasive, wise yet self-deprecating; you'd wish your own Tita in Manila were that cool. As part of the Philippine Literary Festival 2014, she briefly anchored herself to our shores to talk about how the sojourn has been (and, like a true Tita, looked effortlessly fabulous while at it).
Welcome to the Philippines! Is this your first time in the country? What are your impressions of the Filipinos and the warm reception your books have garnered?
I've been really rather amazed and flattered how many readers there are in the Philippines. Mitch Albom (author of Tuesdays with Morrie) was the one who told me that I had a lot of fans here. What I also find true is that their responses are very similar to the book as others... as American-Chinese or Asian Americans. In the Philippines, there's such an interesting amalgam of people here and a history, and so that's what has fascinated me the most in coming here.
ADVERTISEMENT - CONTINUE READING BELOW
Surely, you have been interviewed countless times. What is the one myth and one fact that a lot of people don't know about you?
Well, I'm finding that people think that I'm much more intimidating than I really am. I'm not. I don't think I am. I mean, do you find me intimidating? (Laughs) People think I'm more serious than I am. I'm very serious about what I do but, in life, I have much more of a sense of humor than I think people realize. Sometimes I feel like I have to put a lot of smiley faces when I write so that people feel [it] when I'm not being serious.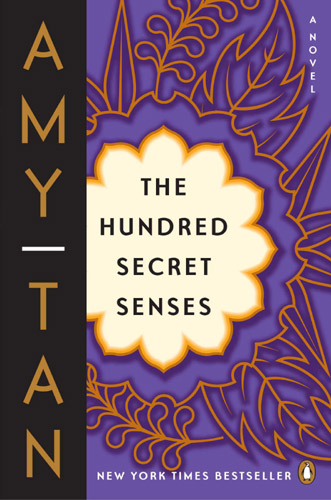 Tan's third novel, published in 1995, was shortlisted for the Orange Prize for Fiction.
It's been eight years since your last novel. Is there anything interesting that happened during that time?
Oh, too many things, that's why it took eight years to finish the book! One was that I wrote a libretto for an opera. The opera was based on my book, The Bonesetter's Daughter. To be part of the opera, I had to raise money [which] takes a lot of time away from writing. I went to China to write an article for National Geographic, and ended up going back again and again just because I found this place so interesting. I built a brand new house from the ground up. It is what we call [a] "house of the future" because it's an all-accessible house. We can live there the rest of our lives no matter what happens (it has an elevator [and] bathrooms [that] are built for someone who's a hundred years old).
ADVERTISEMENT - CONTINUE READING BELOW
Recommended Videos
You published a new novel, The Valley of Amazement, after those eight years. Why did this story-this inter-generational, turn-of-the-century Chinese courtesan story-need telling?
I discovered a photo of my grandmother. I had the photo for quite a number of years, but then I found one in a book and it was called "The Ten Beauties in Shanghai, 1911." Five of these 10 women were wearing clothes identical to what my grandmother was wearing [in] this photo that I had on my desk. And they were courtesans, these women. Now that I recognized what these clothes are, I asked myself, "Was [my grandmother] a courtesan?" Regardless whether she was, she clearly wasn't old-fashioned or traditional, probably not quiet. And I was very excited because she became more real...it became very clear that this was the influence on my mother, who was the influence in me, and therefore there was a lot of my grandmother in me. To find who I was, I had to go into the world of the courtesan.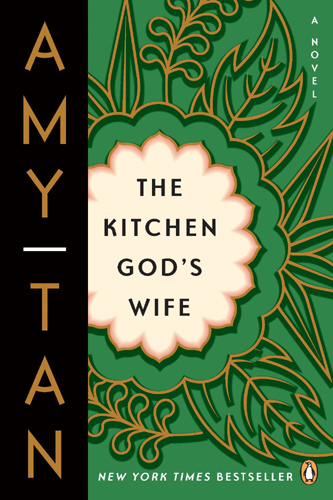 ADVERTISEMENT - CONTINUE READING BELOW
Identity, particularly the Chinese-American immigrant life, is a recurring theme in Amy Tan's novels.
What was the hardest part of diving into the world of the courtesan?
The sex (laughs). Everything else, you know, was going into the history, the details, the clothing, the business transactions, the money that was used in those days-but it was difficult to write about the sex. First, because there are very few resources on what the tricks of the trade were. Many people searched for them and they are simply not there, but it is known that the actual skill was important. So I had to do a lot of research into finding out what was erotic in the Chinese sense during that period, reading a lot of books and Chinese pornography (chuckles).  A lot of the sex was sort of funny, instructional sex, because sex in the courtesan world was business and I had to approach it that way. (Pretends to hold a book) Like, here we have this model here, and you can get a customer to pay more for that...it was that kind of business negotiation that I felt was fascinating.
How much does art imitate life? Have you, like your character Violet in the book, tried to "resist much, obey little?"
When you look at characters and you see how much of it is autobiographical, clearly the details of my life are not at all like Violet's life. Yet, that whole sense of cultural and ethnic identity was part of my growing up, because I was Chinese raised in the United States. The other is, because of what happened in my family, I became at an earlier age rebellious. I wanted to reject everything. So, it was a good motto for me as a writer: resist, resist, resist, and find my own way.
ADVERTISEMENT - CONTINUE READING BELOW
What would you hope a new reader could take away from their first Amy Tan book?
First I hope that they simply enjoyed the story and that the time they spent with it was worthwhile. I never dictate what people should get out of the book, but what I would hope is that they find something in there that would cause them to think about their own lives and the way they see the world. That they might say, "I am going to start noticing this in my life and make my life more interesting." They will ask their own questions and find their own answers, and feel they have their own story to tell.
If The Valley of Amazement were to be turned into a movie, would you like to write the screenplay yourself (or be in it)?
No (emphatically), I would not write the screenplay myself. I've written the screenplay for The Joy Luck Club, I had the most wonderful experience, the ideal situation, total creative control, wonderful director and co-screen writer-I'll never have that again. It was a different period and it also took a number of years out of my writing. I want to stay with fiction writing and it's so easy to be lured into Hollywood and to find disappointment and heartache there. I know of writers who wasted their years on movies that don't get made. And I've been offered so many... I've walked away from so many deals, I don't know why they keep asking me. (Smiles) And I wouldn't want to star in it either. I've seen myself in [some] cameos and I'm terrible.
ADVERTISEMENT - CONTINUE READING BELOW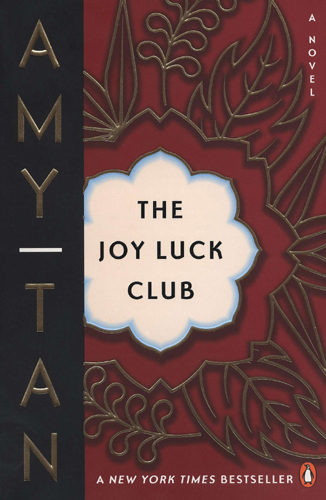 The Joy Luck Club (published in 1989) was made into a film in 1993.
What's next for Amy Tan?
I'm writing a book called A Writer's Mind. It's not an instructional book-not on how you should write or how anybody should write but if somebody were to read it, they would start saying maybe I could start asking questions about what I know and why I write. And after that, there's a fiction book-The Memory of Desire.
If you were to write a narrative about your own life, what would be the turning point that led you to become the person that you are now?
It would be the year that my father and brother died. It was a year that began with my brother coming ill and the family coming together-my father being a minister and an engineer-praying for the miracle to happen. And as things began to fail, [my mother] began to look for other ways to save him. Instead of saving him, my father was diagnosed. I continued to believe that if my faith was strong enough, the miracle would happen; it didn't and they died. Later on, I said to myself, "My faith wasn't that strong," and that's why they died.
ADVERTISEMENT - CONTINUE READING BELOW
It was a year of undoing all that I had believed. And having thrown it all out, start over again. And that is the point of being a writer-when you have to start over again and create your own narrative that explains why something happened. I was fifteen.
At this very moment, when you look back on that narrative, how do you feel?
I feel that it was... what led me to be a writer because so much about my writing stems from the notion of the meaning of death and life. Our life and our death is continuous. And when you lose a moment, a memory of a moment...it is the beginning of death: these moments as they are lost, one by one. If you can keep them and you can always remember them, and the whole context of them, the circumstances, the truth of them, then it is not dead-it is alive. And that is one of the reasons why I write. It's that I keep that memory, and the life, and the whole feeling-even the discovery of them-still alive.
It's not a fear of death; it's the meaning of what that non-existence means. I don't think of books as being a symbolic immortality; I don't write books so that people will remember me in the future. It really has to do with remembering and the importance of what that is-the fullness of the feeling. Because we lose that so quickly, so I don't want to lose it while I'm living.
ADVERTISEMENT - CONTINUE READING BELOW
The Valley of Amazement is available in National Book Store.
Photo of Amy Tan courtesy of Rick Smolan
Share this story with your friends!
---
Help us make Spot.ph better!
Take the short survey
Load More Stories