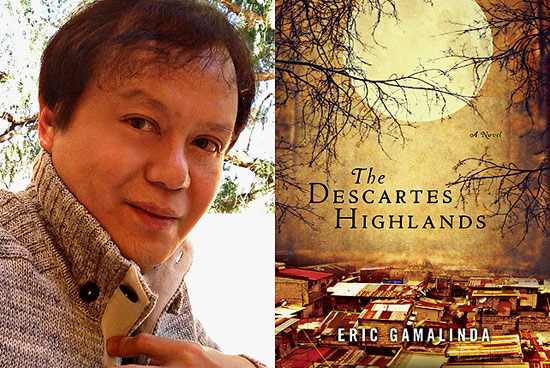 (SPOT.ph) Somewhere in Columbia University, there's a waitlist of 59 students for a class that is supposed to be full at 23 kids. It was true for the cronut, too-wild horses could not drag them away. The class professor in question has learned not to be cocky-one thing his own students taught him. "Ever since I started teaching, I don't even pretend that I know everything, and I feel very comfortable telling my kids, I don't have an answer for that, but I think that's a good question."
Because of this openness to experience, Eric Gamalinda proceeds with a thoughtful disregard for boundaries: He can pick up a camera and shoot his story just as deftly as he can pen it. The recently concluded Philippine Literary Festival pulled him back to his homeland, honoring his tenure as one of our country's pied pipers. Yet, one suspects that gravity is unlikely to pin down this craftsman-a citizen of worlds sans frontiers.
How has the homecoming been so far for you?
It's my fourth time. The first three times, I just came here to visit my family, my mom. She was getting really old and I just wanted to really spend time with her so I didn't tell anybody that I was in town. This is the first time that I came here and let anybody know I was here (smiles). It's been overwhelming and gratifying. It always amazes me when I come back here to rediscover how friendly people are.
Do you forget that sometimes when you're not here?
ADVERTISEMENT - CONTINUE READING BELOW
(Chuckles) Yeah, because New York, it's a different kind of friendliness but it's not the warmth that you experience here. People have been polite here, which is quite shocking sometimes because people are never polite in New York (laughs).
And also I think this festival was never what I expected. I thought it was going to be a small festival. I never expected so many things going on. So much preparation, so much efficiency, you know? It's amazing how these guys pulled this whole thing together. It was kind of nice to see some of the writers that I knew before I left. I saw Jun Cruz Reyes (we were in Siliman together); RayVi Sunico, who's always been a good friend.
You seem to have worn different hats through the years: writer, filmmaker, and journalist. Which hat did you wear first? Down the line, which hat will be the last to come off?
I think I've always been a writer in a very broad sense. I've always been comfortable in a lot of genres of writing. In the filmmaking, it extends from my writing as well. It's just a way to explore writing beyond the text. When I started doing experimental film, it was actually a way of extending the text outside of the page. When I was still teaching in New York University [around 1995], they lent me their digital camera. And the minute I did this, they gave me a weekend. I was just interested. I spent the whole weekend shooting around New York and decided, "Yeah, I like this (laughs)."
ADVERTISEMENT - CONTINUE READING BELOW
Recommended Videos
The last journalistic job I had, I was an editor for the Philippine Center for Investigative Journalism. I got to talk to a whole bunch of people who believed that they were unfairly apprehended by the police. I met a woman whose husband, the sole breadwinner of the family, had been jailed and she insisted that her husband was innocent and there has been no process. I pretended I was a relative-the lie was so obvious but I managed to get in [the prison]. And I told [the woman's husband], "I met your wife, she told me your story, I want to know what your story is." He was crying: "You have to get me out, I'm innocent! You have to do something!" And I had to tell him, "I can't do anything, I don't have the power to get you out, the only thing I can do is write about you." I kind of never forgot that.
If the hat comes off, then it's the complete end of any writing that I want to do.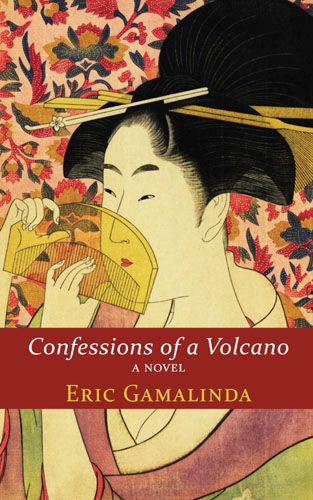 ADVERTISEMENT - CONTINUE READING BELOW
Published in 1990 by Anvil Publishing
You're currently teaching at Columbia University in New York. What has that experience taught that you didn't already know before?
I never imagined I would be a teacher. It never figured in my ambitions or in my image of myself. I actually swore earlier that I would never join the academe-that would destroy the writer. And then I started teaching just by accident. I was recommended for a position. And then I realized, I enjoyed it. I don't think I'll enjoy being a full-time academic, I don't think I can deal with the politics of being a tenured professor [and I've seen it happen]. But the teaching part, I'm a little detached from the system but still working with the system. I think that's very gratifying. I never imagined I would enjoy sharing what I know with young people.
What are your students teaching you in the process?
Oh, a lot... One thing my students have taught me is that I can't be too cocky.
The Descartes Highlands is your first internationally published novel. Can you describe the long and winding road that got you at this point? (Was the road, in fact, long and winding?)
It is. Oh my god... How much time do you have (laughs)? The novel began way back around 2000, 2001. It was a very painful beginning because I wanted to do something new, something I have never done before. After that, so many versions, so many revisions, so many dead ends, a lot of drafts that I had to throw out. The high point is finally finding the right agent to work with me, and his finding the right publisher to work with me. As soon as that happened, everything just got exciting. The fact that it's selling now, it's so hard to believe.
ADVERTISEMENT - CONTINUE READING BELOW
The places in your book felt very lived in, as if I was looking through the lens of a person who actually walked the streets you were describing. Were you in all of those places?
Yeah. Obviously, the New York part was the easiest part...even the apartment situation was something that I based on my own building. The French part is also familiar-I spent a semester's residency in the south of France...I was walking there everyday. The Bangkok part was based on my observations when I was there.
The military jail part [in Manila] was part experience and part imagination. [I did] something stupid when I was a very young journalist. I was 18, I think, I was writing for this music magazine called Jingle. We were a bunch of kids, we went to a rock concert, I had a stick of marijuana with me (chuckles) and I got busted. I was brought to a military camp, and I saw what was going on [in] there.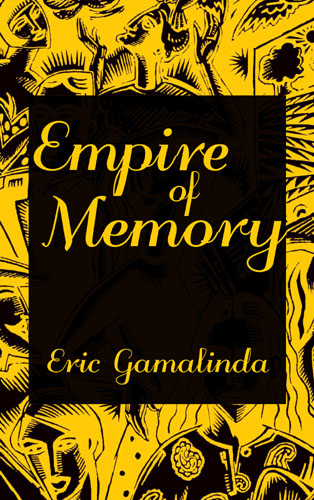 ADVERTISEMENT - CONTINUE READING BELOW
Published in 1992 by Anvil Publishing
This novel was over 10 years in the making-a long time-but you never let this story go.
It all depended on how the whole novel began. It was some kind of feeling. It was after 9/11 and I was living in New York. There was a lot of change going on in New York but not for the good: The whole city was going crazy with fear and paranoia. And I kind of felt... I was living there, but I was so distanced from my own community that was afraid of me because I wasn't white. You know, that was the Bush era, and everybody started blaming immigrants and foreigners for what had happened in 9/11. Suddenly you were a suspect just because you didn't look like the normal white American, and it was a weird time to be there.
I wanted to write a book that would express the despair and frustration that I started to feel back then. And I think that's why I kept on persisting on writing the book: If I managed to convey that feeling convincingly, other people would be able to identify with that feeling.
What advice would you give a starting writer in the Philippines-or elsewhere in the world-who almost wants to give up because he or she has not been published yet? (He or she is probably on the brink of despair, too.)
If you do what you love and you love what you do, then no sense of frustration will happen because it's a personal feeling of triumph. And I think that's the most important thing: If you yourself think that you've done the work well, then nothing else matters. A lot of artists have died unknown, you know. Van Gogh never got the acclaim that he wanted during his lifetime. But like him, just do whatever you're passionate about and that's the best prize in itself.
ADVERTISEMENT - CONTINUE READING BELOW
In a word: How does one make it America?
Hmm. I have to say the right one word... (Ponders for a minute) Okay, three words (chuckles): faith in yourself.
The Descartes Highlands is available at National Book Store.
Share this story with your friends!
---
Help us make Spot.ph better!
Take the short survey
Load More Stories