10 Unexpectedly Cool Things That Pope Francis Has Done
This list might help you understand why almost everybody seems to love the Pope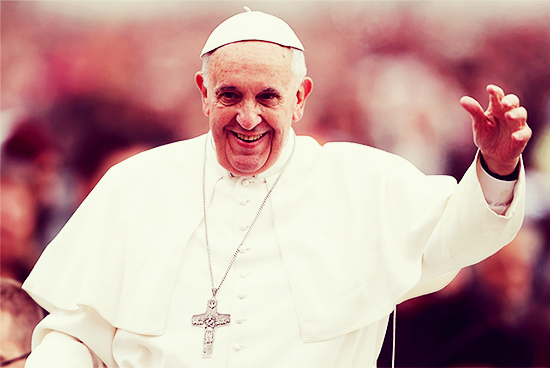 (SPOT.ph) We're not comfortable enough to call him by his preferred Pinoy moniker, Lolo Kiko, but it is quite hard not to be endeared by Pope Francis' shenanigans. He kisses the feet of convicted criminals, he prayed in a mosque, and according to his critics, he talks (and tweets) like a communist. By that they mean that he's determined to fight social injustice brought by the atrocious distrubition of wealth. Quite an interesting character.
If you haven't caught the Pope Fever yet, check out these rather surprisingly cool things that the pontiff has been doing in and out of the church. We dare you not to like him (even just a little).
1. That time he said that all do-gooders go to heaven, including those darn atheists.
The Catholic Church had to clear things up when news outfits came out with a headline that read, "You don't need to believe in God to go to heaven." According to the Catholic Vote, Pope Francis was merely affirming the fact that Jesus Christ made the ultimate sacrifice in order to redeem us all and that, as we continue to do good, we'll also surely find our way to the Lord. The full quote:
ADVERTISEMENT - CONTINUE READING BELOW
The Lord has redeemed all of us, all of us, with the Blood of Christ: all of us, not just Catholics. Everyone! 'Father, the atheists?' Even the atheists. Everyone! And this Blood makes us children of God of the first class! We are created children in the likeness of God and the Blood of Christ has redeemed us all! And we all have a duty to do good. And this commandment for everyone to do good, I think, is a beautiful path towards peace. If we, each doing our own part, do good to others, if we meet there, doing good, and we go slowly, gently, little by little, we will make that culture of encounter that so much. We must meet one another doing good. 'But I don't believe, Father, I am an atheist!' But do good: we will meet one another there.
CONTINUE READING BELOW
Recommended Videos
2. That time when a Vatican document reflected his desire to be more "merciful" towards members of the LGBT community.
ADVERTISEMENT - CONTINUE READING BELOW
Yet more heads were scratched when a document from Vatican circulated, containing the following statement:
Homosexuals have gifts and qualities to offer to the Christian community: are we capable of welcoming these people, guaranteeing to them a fraternal space in our communities?
The rest of the document didn't exactly condone homosexual partnerships-along with other odd pairings like having a child outside of Holy Matrimony-but just the fact that he wasn't condemning individuals who are in direct violation of several passages in Leviticus was too much for...others.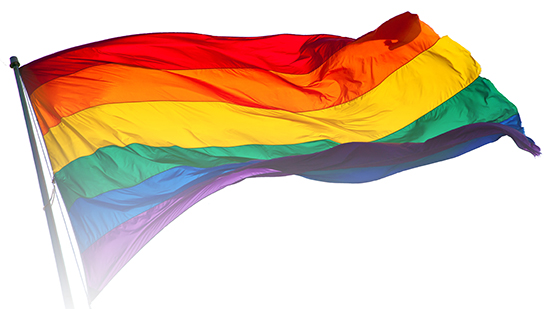 ADVERTISEMENT - CONTINUE READING BELOW
3. That time when he demoted an anti-gay bishop.
After being quite vocal about disagreeing with the seemingly progressive direction that the Catholic Church is taking under Pope Francis' leadership, Cardinal Raymond Burke was demoted from the Church's highest court to a position that holds almost no responsibility. Burke was quoted saying that people who "suffer from same-sex attraction" are "committing acts which are always and everywhere wrong, evil." This in direct opposition to Pope Francis' famous "Who am I to judge?" statement. Bye-bye, Bishop.
4. That time he burst the bubble of creationists when he affirmed that evolution did happen.
Pope Francis subtly invited people to do away with the thinking that religion closes its doors on science and research. A Newsweek article pointed out that while his statement about evolution (God did not create the universe with a magic wand) is not exactly new, his enthusiasm and celebration of Darwin's theory is a departure from his predecessors.
ADVERTISEMENT - CONTINUE READING BELOW
5. That time he helped in the negotiations between US and Cuba.
...or as CNN describes it, helping to end a "half-century of frozen relations between the United States and Cuba."  Pope Francis, Holy Diplomat, wrote separate letters to US President Barack Obama and Cuban President Raul Castro-making a plea to "resolve humanitarian questions of common interest, including the situation of certain prisoners." The very brief summary is this: This week, the two leaders announced that there would be a "prisoner swap" between the two countries. The politics behind it is intricate and so was Pope Francis' involvement. Don't forget, he's the first Latin American pope. In his speech, as quoted by CNN, President Obama said:
I want to thank His Holiness, Pope Francis, whose moral example shows us the importance of pursuing the world as it should be, rather than simply settling for the world as it is.
ADVERTISEMENT - CONTINUE READING BELOW
6. That time...well, the several times he called people to give them words of comfort.
In particular, there was Alejandra Pereyra, a rape victim who wrote the Pope and was surprised when he got in touch with her. Pereyra told the press that she felt touched by the hand of God after receiving a call from Pope Francis, wherein they discussed matters of "faith" and "trust." According to her, the Pope encouraged her to trust the justice system and told her that she is not alone.
7. That time he addressed the child abuse scandals in the Church by appointing key people to a commission on child protection policies.
Not only did he appoint people who were abused by Jesuit priests as children, he also commanded that the commission report to him directly. Peter Saunders, founder of The National Association for People Abused in Childhood, is "cautiously optimistic" about the changes and described the Pope as "the right man for the job." He also recently excommunicated a pedophile Argentine priest.
ADVERTISEMENT - CONTINUE READING BELOW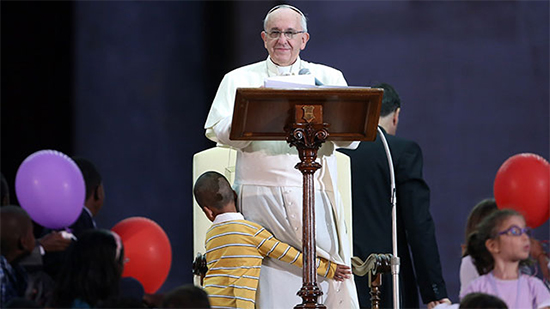 Photo from abcnews.go.com
8. That time when he gave presents to other people for his birthday.
Not long after he became the pontiff, Pope Francis was already sneaking off and chatting with the homeless at night. On Wednesday (December 17), the Pope turned 78 and to celebrate, he gave away 400 sleepings bags to homeless people in Rome. Aside from that, he also gave instructions to have a shower for the homeless built in St. Peter's square. Cleanliness, after all, is next to Godliness.
ADVERTISEMENT - CONTINUE READING BELOW
9. That time when he made a call to redistribute wealth, so we're all living nicely here on earth (as we perhaps would in heaven).
Aside from writing letters to Presidents Obama and Castro, Pope Francis also appealead to United Nations Sectretary General Ban Ki-moon and other UN leaders to find a way to legitimately redistribute wealth, in order for everyone to have dignified jobs and also to end hunger. This is consistent with his tweets like "Inequality is the root of social evil."
10. That time he told the Philippines' committee on transporation for the Papal Visit that there is no need for a bulletproof vehicle.
It's a security nightmare, but the Pope is determined to commit to his philosophy of vulnerability and openness. According to a report by the Philippine Daily Inquirer, Pope Francis wants to be out in the open with the people-to show them that the Church listens.
ADVERTISEMENT - CONTINUE READING BELOW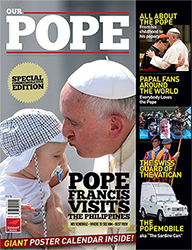 You can read more about Pope Francis, his life, his room, and his upcoming visit to the Philippines in the special commerative magazine Our Pope, available in newsstands now.
Share this story with your friends!
---
Help us make Spot.ph better!
Take the short survey
Load More Stories