The 50 Newsmakers of 2014
The names that dominated this year's headlines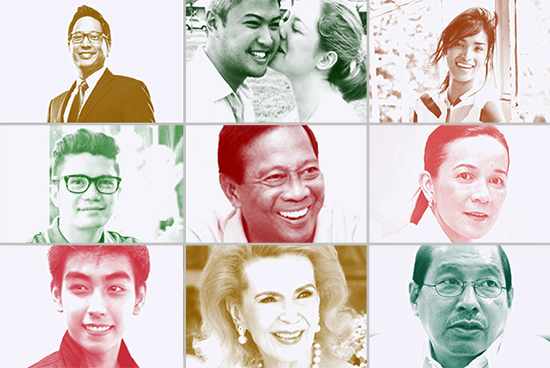 (SPOT.ph) No, Kris Aquino is not on this list. Neither is her brother. That's too easy. Heck, we couldn't even put KathNiel, even though they figured in a confusing "audio" scandal. This list is, we hope, a little more robust. Here you'll find the people who became memes, good deeds that went viral, and bad decisions that entertained the populace.
Here are the 50 newsmakers of 2014, from controversial policitians to normal folks doing fascinating things.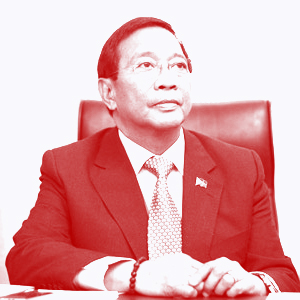 1. Vice President Jejomar Binay
In the news for: Vice President Jejomar Binay was silently minding his own business(es), when suddenly, his name became a constant in the headlines under allegations of corruption plus other dirty deals. It started with the Makati Parking Building (or the Makati City Hall Building 2, depending on whether you're asking Senator Nancy Binay or Senator Sonny Trillanes) and then, out of nowhere, the "Hacienda Binay" or the Sunchamp Agri-Tourism Park. Now, even the Makati Science High School is involved. Also: Condominiums?
What we learned: That it's completely okay to keep talking about not talking about something. Might makes right and one must simply deny, deny, deny. The truth is whatever you believe.
Also read: Binay Problems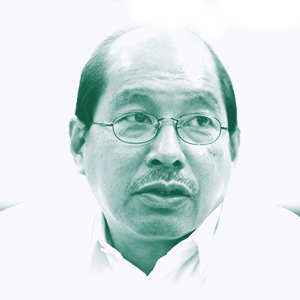 2. Department of Budget and Management Secretary Florencio "Butch" Abad
In the news for: The Disbursement Acceleration Program or DAP, which militant groups fondly call the President's Pork. Secretary Abad had to make a courtesy resignation letter at one point and, as activists with psychic abilities predicted, President Noynoy Aquino reciprocated with a polite rejection.
ADVERTISEMENT - CONTINUE READING BELOW
What we learned: In this life, it is important to build lasting friendships.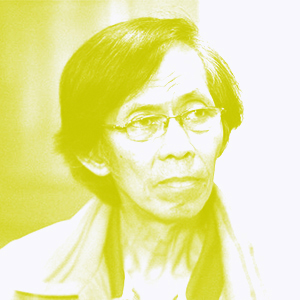 3. Retired General Jovito Palparan
In the news for: Getting caught, after nearly three years in hiding. Palparan, or Berdugo to those who don't care for his idea of justice, was nabbed at Teresa Street, Sta. Mesa, Manila on August 12. His crime? Human rights violations. Numerous human rights violations. If he were a card in Cards Against Humanity, you would win all the rounds and lose all your friends.
What we learned: Criminals can get caught, if the government really, really made an effort.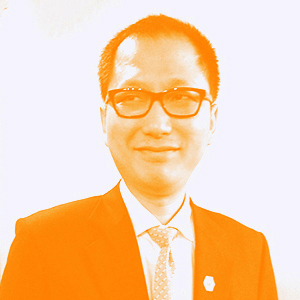 4. Businessman Antonio "Tony" Tiu
In the news for: Owning a farm. But not just any farm. Self-proclaimed legitimate businessman Tony Tiu was in the news for his smiley presence at the Senate Hearings and his passionate-towards the end, weepy-appearance on television. Tiu insists that he is the owner of the 150-hectare property tagged as Hacienda Binay in Rosario, Batangas. He admits that, if you want to be super legal about it, he doesn't own the property yet. But really, who needs a deed of sale and land title to claim ownership? Our colonizers just came here and said, "Mine!"
What we learned: Dealing with anyone in politics seems very bad for your business.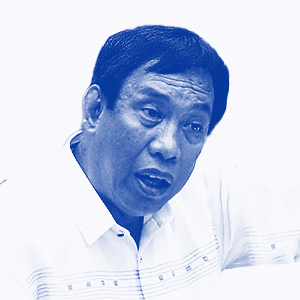 5. Former Makati City Vice Mayor Ernesto Mercado
In the news for: Being a snitch, in favor of the public. Mercado was reprimanded for his sharp tongue while exposing Vice President Jejomar Binay's alleged corruption back when they were office mates at Makati City Hall. The former Binay ally quite clearly has some gripe with the Vice President. Oh, and he's also one of the other owners of Tony Tiu's future property.
ADVERTISEMENT - CONTINUE READING BELOW
What we learned: Aside from alleged corruption?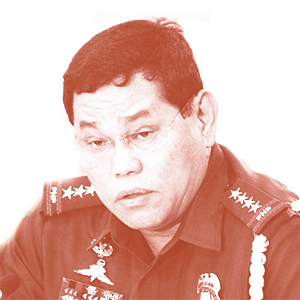 6. Director General of the Philippine National Police, Alan Purisima
In the news for: And another one is not going to bite the dust. Purisima is currently under investigation for several anomalous contracts. Allegations of corruption continue to plague PNP Chief Purisima, even after he shared photos of his ordinary house in Nueva Ecija. He also has some unexplained land in Batangas.
What we learned: So that's what an ordinary house looks like.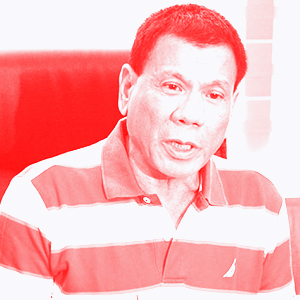 7. Davao City Mayor Rodrigo Duterte
In the news for: Threatening to kill criminals and having a row with a comedian. He's also been in the news for not wanting to run for president.
What we learned: A number of people don't mind a bit of violence with their peace and order.
Also read: The Punisher Speaks: 10 Quotable Duterte-isms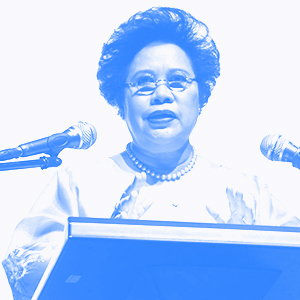 8. Senator Miriam Defensor-Santiago
In the news for: Getting cancer and beating it...among others. The Senator continued to amuse the public with her Witty Wednesday quips. For some people, she's still a nutter. Others are already getting ready to vote for her in 2016.
What we learned: Cancer couldn't handle her.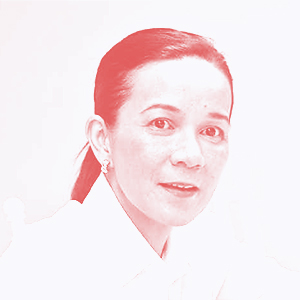 9. Senator Grace Poe
In the news for: Riding the MRT without a media crew and not being a bad public servant. She also has the honor of having one of this year's best quotes, which is that the Filipino people are not stupid. We all need that reassurance.
What we learned: She packs as much punch as her father.
ADVERTISEMENT - CONTINUE READING BELOW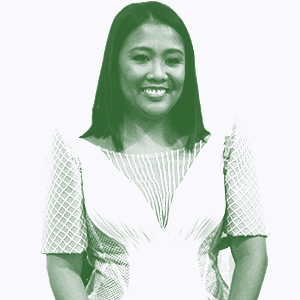 10. Senator Nancy Binay
In the news for: A bold fashion statement during the President's State of the Nation Address. Senator Nancy Binay had several, uh, costume changes during this year's SONA, but her most noteworthy outfit featured a green skirt designed by Randy Ortiz. Some people thought she resembled a hot air balloon, while others were reminded of a fictional creature found in swamps.
What we learned: Effie Trinket works hard to make her outfits work.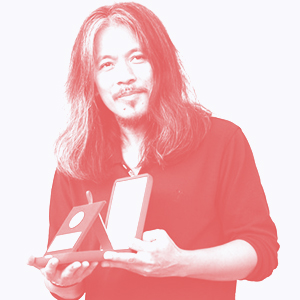 11. Lav Diaz
In the news for: Winning the Golden Leopard at the Locarno International Film Festival for Mula sa Kung Ano Ang Noon. He's the first Filipino filmmaker to achieve this honor, for a film most Filipinos haven't seen.
What we learned: Supporting what you love is more productive than whining about something you don't like, so go support great local films.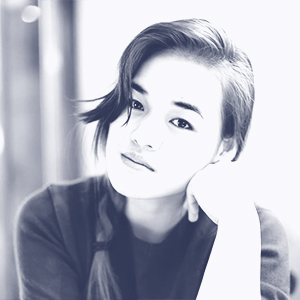 12. Xyza Bacani
In the news for: Xyza Bacani was featured in the New York Times as a maid who takes photos in her spare time...but maybe she's really just an artist who has to work as a helper so she can do what she really loves. Bacani has been praised for her remarkable eye for composition and exquisite use of contrast.
What we learned: Keep doing what you love.
Also read: 10 Questions for Xyza Cruz Bacani, a DH-turned-photographer from Hong Kong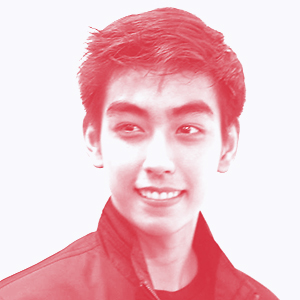 13. Michael Christian Martinez
In the news for: Being the lone representative to the 2014 Sochi Winter Olympics. Controversies about raising money for his airfare and lodging aside, Martinez's determination to represent the country and excel in a sport that's not exactly fit for the tropics captured the public's heart. Upon his return to the Philippines, the Olympian encouraged everyone to support local athletes however they can.
ADVERTISEMENT - CONTINUE READING BELOW
What we learned: The human body can bend in so many ways while gliding through ice! And the government probably needs to support our amazing local athletes.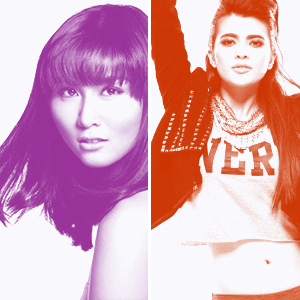 14. Jodilly Pendre and Katarina Rodriguez
In the news for: A spectacular run in the second season of Asia's Next Top Model. Just like Stephanie Retuya, the win eluded our two representatives-but not without a fight. Jodilly Pendre was praised for her strong walk and classic Asian looks and if you ask her loyal fans, they'll say she deserved to win.
What we learned: You didn't lose if you proved that you also deserve to win.
Also read: Spot Q: Meet the 2 Filipina finalists in Asia's Next Top Model Cycle 2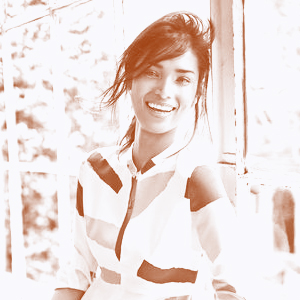 15. Geena Rocero
In the news for: Giving one of the most inspiring TED Talks of this year. Rocero used her time on stage to come out as a transgender woman and since then, she has been more vocal about gender equality and ending discrimination against LGBT individuals.
What we learned: The world can be a frightening place, but you should never be afraid to be fabulous...and yourself.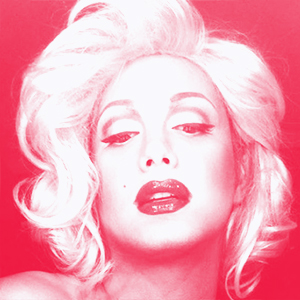 16. Paolo Ballesteros
In the news for: Morphing into other celebrities with the help of makeup. Ballesteros has been doing #makeuptransformation long before it became a parody meme and through the powers of the Internet, he reached a global audience. The Kapuso star was featured in NBC's Today Show and he is now Instagram-famous. That's a thing.
What we learned: Not all selfies are created equal.
ADVERTISEMENT - CONTINUE READING BELOW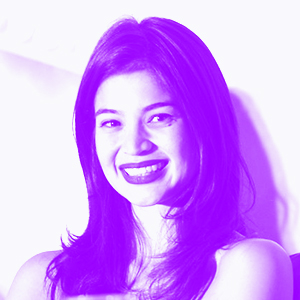 17. Anne Curtis
In the news for: A number of things, including a jellyfish attack, but focusing on the positive: Curtis now has a Hollywood movie in her filmography. She appeared alongside Alexander Dreymon in Blood Ransom as a bloodthirsty creature (possibly a vampire). Her other achievement? Being a great Gobbledygook user.
What we learned: People haven't had enough of her.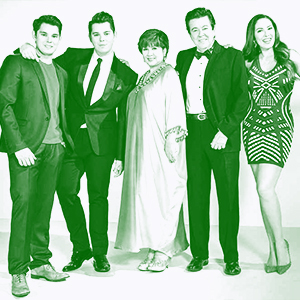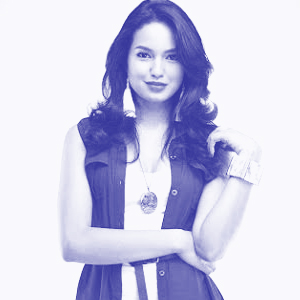 18. The Gutierrez Family
In the news for: Being Pinoy Kardashians, however you want to take that. Eddie, Annabelle, their spawn, and the spawn of their spawn made their reality TV debut on E! Asia with It Takes Gutz to Be a Gutierrez. One of the major news-making bits? A baby boy named Zion, the son of Richard Gutierrez and Sarah Lahbati.
What we learned: Not much.
Also read: 10 Observations from the Season Premiere ofIt Takes Gutz to Be a Gutierrez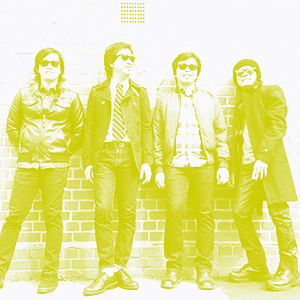 19. The Eraserheads
In the news for: Recreating the Abbey Road photo for Esquire Philippines' September cover and releasing two new songs as The Eraserheads.
What we learned: People from the '90s haven't moved on.
Also read: PHOTOS: Highlights from the launch of Esquire's September issue with the Eraserheads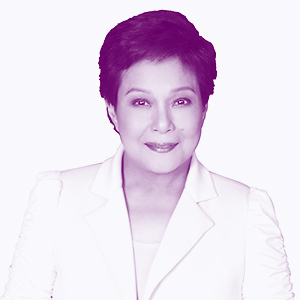 20. Nora Aunor
In the news for: Not being a National Artist. Noranians everywhere made noise after President Aquino snubbed the Superstar in the selection of this year's National Artists and they made even more noise when he explained that he couldn't give the distinction to someone who was involved in a drug incident. Her lawyers came to her defense, while various artist groups recognized her contributions to film and the arts.
ADVERTISEMENT - CONTINUE READING BELOW
What we learned: The support of your peers, the people who really know you, is worth more than the judgment of everyone who falls under the category of "others."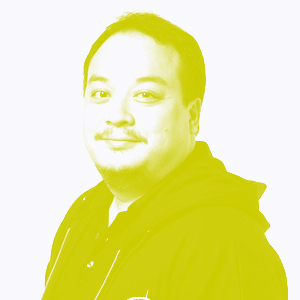 21. Mike Sandejas
In the news for: Some people on this list are here for notoriety. Director Mike Sandejas is here for a very good reason. It's not his professional achievements that made him go viral. Instead, it's his admirable effort to listen to people who aren't usually heard. August of this year, Sandejas came to the defense of deaf students whose unconventional sentence construction were subjected to ridicule. He didn't choose to direct hate towards anyone but simply encouraged people to be more mindful.
What we learned: A good command of the English language is not in any way a measure of a person's intelligence or worth.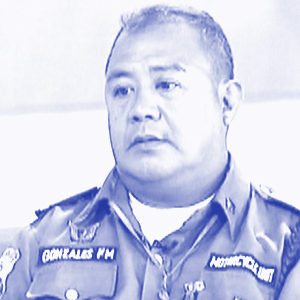 22. Fernando Gonzalez
In the news for: Selling kakanin in uniform. At first, the traffic enforcer was worried that he would get reprimanded after he went viral. Instead, he got commendations for finding an honest way to earn some extra cash.
What we learned: Honesty pays.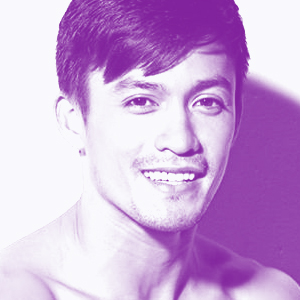 23. 2014 Mister International Philippines Neil Perez
In the news for: Being a hottie...for a cause. Acknowledging the stereotype of corrupt cops and pulis patola, Perez showed everyone that they're not all bad. Some of them are cuties you can trust.
What we learned: We have a few hot cops.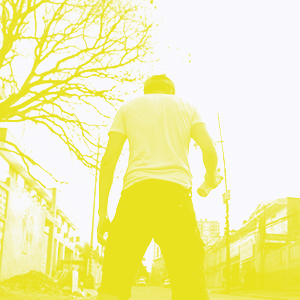 24. The Why Guy
In the news for: Vandalism...or street art, depending on which side of the equation you're on. His identity remains a mystery, as it probably should. After all, it should be about the art and not the fame.
ADVERTISEMENT - CONTINUE READING BELOW
What we learned: "Why" is a very compelling question.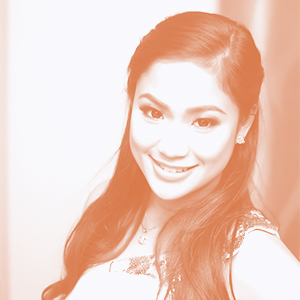 25. Alyzza Agustin
In the news for: Posting a photo of a business card and captioning it in a very SMH-way. Agustin went viral after Top Gear Philippines was alerted to her social faux pas of sharing "traffic tricks" that shouldn't be shared.
What we learned: One lapse in judgment will introduce you to the horrors of the Internet.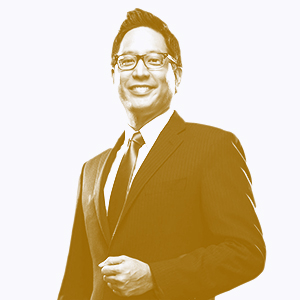 26. Paolo Bediones
In the news for: Someone invading his privacy. A video of Bediones bumping uglies was leaked to the public and we're still waiting for people to get jailed for hacking other people's documents. That's not right, yo.
What we learned: There's life after a sex video leak.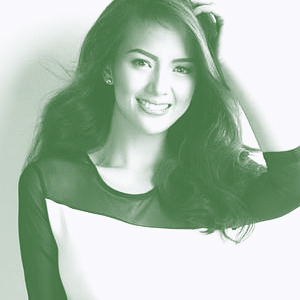 27. Ellen Adarna
In the news for: A nude photo leak, living with her boyfriend, seducing Chris Padilla in a music video, and being Ginebra's newest calendar girl. The girl is having fun.
What we learned: Nudity is no biggie.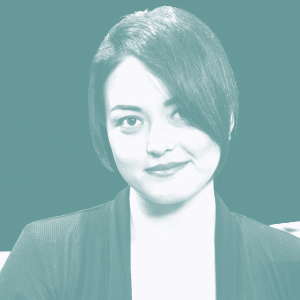 28. Kat Alano
In the news for: First, it was cryptic tweets about rape and justice. This was followed by a bolder move to share her story in Mo Twister's online radio show. Alano continues to struggle with the assault, but she also continues to raise awareness and help change the public's knee-jerk reaction of victim-blaming.
What we learned: You have to keep fighting for what's right.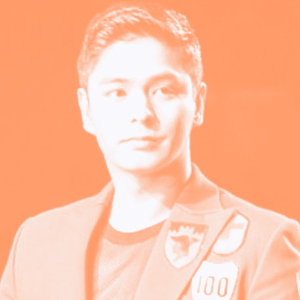 29. Coco Martin
In the news for: Leading a woman on a leash during The Naked Truth, Bench's underwear and denim show. Bloggers and a women's rights group felt like the "animalistic" potrayal of the female acrobat was degrading. Coco Martin later apologized for his participation on the stunt. Meanwhile, Richard Gomez defended the act by saying that the people complaining didn't understand art.
ADVERTISEMENT - CONTINUE READING BELOW
What we learned: Some people clearly weren't impressed with the 50 Shades of Grey movement.
Also read: Tom Rodriguez, Ellen Adarna, Marian Rivera + more celebs reveal The Naked Truth for Bench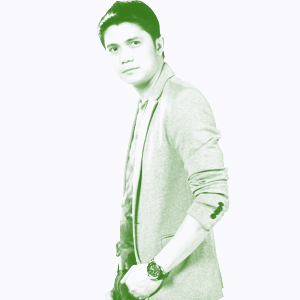 30. Vhong Navarro
In the news for: A very confusing night in a condo. News about why there were photos of Vhong Navarro in the hospital with his face swollen from bruises and cuts trickled from sources very slowly. There were rape accusations and a brief he-said, she-said. The entire country was in full speculation mode during those dark days. Finally, CCTV footage surfaced, revealing a smiling Deniece Cornejo with Cedric Lee. Still, the case hasn't been wrapped up...so we'll just wait until the official story is whole and fact-checked.
What we learned: Condo? No.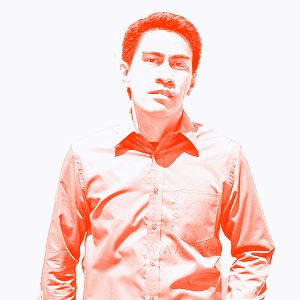 31. Ramon Bautista
In the news for: A shrimp joke...and an Instagram caption featuring the "Pasisikatin Kita Hija Foundation." His humor was deemed distasteful and not funny (in general) by the Davao City Council...and just like that, he was Monra Non Grata in Davao. All is well though, as peace was eventually made between him and Mayor Rody Duterte.
What we learned: We're probably not funny either.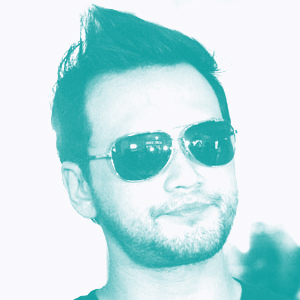 32. Billy Crawford
In the news for: Getting into a fight in an attempt not to get into a fight, because life's a bitch that way. After the Star Magic Ball, Crawford had too much to drink and he decided to go to a police station to prevent himself from getting in trouble. Seemed sensible...until he was accused of striking someone and breaking a glass door.
ADVERTISEMENT - CONTINUE READING BELOW
What we learned: Don't drink and do anything else. It adds nothing to the experience.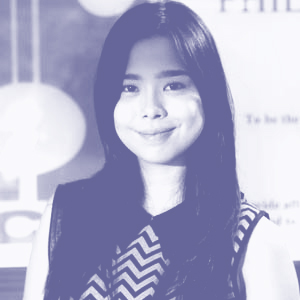 33. Saab Magalona
In the news for: Getting punched by gatecrashers at Ely Buendia's party in a hotel in Kapitolyo. Magalona tried to intervene when a fight broke out and one of the uninvited guests hit her on the head several times. After what happened, Magalona took to social media to speak out on violence against women.
What we learned: Stay away from drunk gatecrashers. Also, don't be a drunk gatecrasher.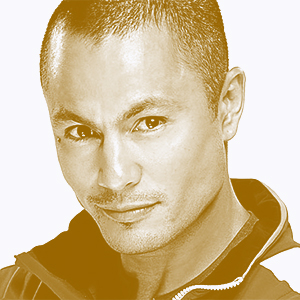 34. Derek Ramsay
In the news for: Putting an end to the joke about his torn-between-two-women bit in numerous films. After Mary Christine Jolly filed a case against him, Ramsay confirmed that she is his wife and that they have a son together. This means that Ramsay was married to Jolly when he was Angelica Panganiban's beau. Jolly then dumped a heap of dung on Ramsay's name, dropping bombs like drugs and domestic abuse. Jolly even filed a concubinage case but her camp has dropped it, in favor of reaching an amicable agreement. Ramsay is reportedly spending time with his son.
What we learned: Truth is insaner than fiction.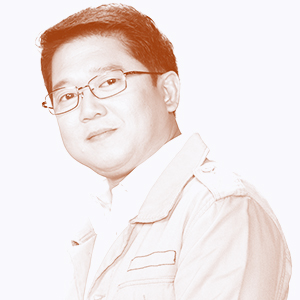 35. Herbert Bautista
In the news for: We want to say that he was in the news for supporting same sex unions or marriages...but really, people were talking about his "pak-naudlot" romance with Kris Aquino. It was a whirlwind secret romance, broadcast on Instagram. Yeah, that makes sense.
What we learned: He supports same sex marriages!
ADVERTISEMENT - CONTINUE READING BELOW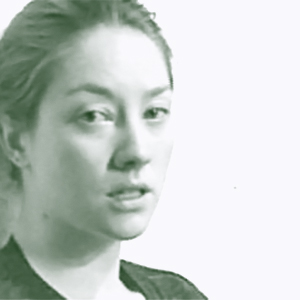 36. Dahlia Pastor
In the news for: The shocking news of race car driver Enzo Pastor's death hit the headlines in June and for a while, it was ruled as an unfortunate but anonymous drive-by shooting. Two months later, a more surprising twist in the story was revealed when his wife, Dahlia Pastor, was tagged as a suspect in his murder. Dirty details of an alleged affair with a family friend were made public, resulting in a custody battle for their two sons. Dahlia Pastor has yet to be apprehended.
What we learned: The strangest thing can and will happen.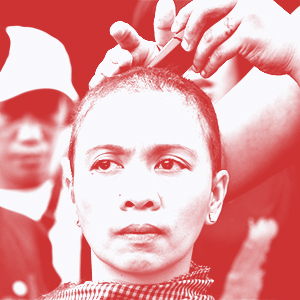 37. Lei Jimenez
In the news for: Doing what she can to save people from losing someone they love due to negligence. Lei Jimenez is the wife of Arvin Jimenez, more popularly known as Tado, who died in a tragic bus accident in Bontoc. In protest against Florida Bus Lines, Lei Jimenez shaved her head and roused the public to be vigilant against the company's irresponsibility. The accident took the lives of several other people like Tado, who were active in different advocacy projects.
What we learned: There are accidents that can be prevented, even though that sort of thing doesn't really coincide with the meaning of "accident."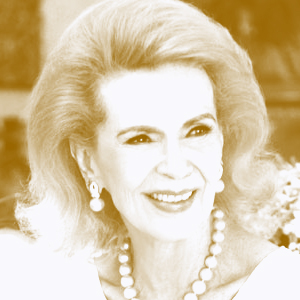 38. Cristina Enrile
In the news for: Putting all the legal wives in mistress movies (crap, it's a genre) to shame. Mrs. Enrile got uncomfortably candid in an interview with Winnie Monsod and shared that she keeps a list of all of the mistresses her husband has had over their 56 years of marriage. It took 38 other women to make her ask for a divorce. She threw a potted plant at him first. The things women do for love.
ADVERTISEMENT - CONTINUE READING BELOW
What we learned: Too much. We learned too much.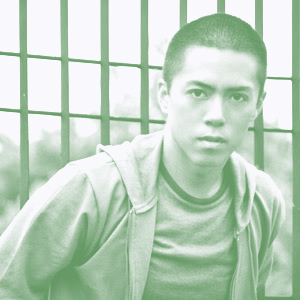 39. Lance Raymundo
In the news for: The singer-actor figured in a freak accident at the gym, which caused considerable injuries to his face. Raymundo suffered from multiple fractures and crushed his nose. His trainer, whom he has forgiven, accidentally dislodged a barbell on Raymundo's face. He underwent facial reconstruction surgeries and left the hospital alive, well, and filled with more faith than ever before.
What we learned: Science saves.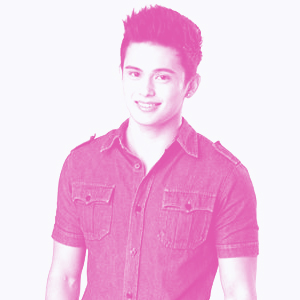 40. James Reid
In the news for: Falling off the Cosmo stage during their annual Bachelor Bash. Reid was singing and as he turned, he suddenly wasn't on the stage anymore. He went back up, finished his bit, and confirmed later on that he sustained a bruise. Fans fell for him even more for dealing with the fumble as elegantly as he could.
What we learned: Who cares if you fall? Just bounce back up!
Also read: PHOTOS: Cosmo Bachelor Bash 2014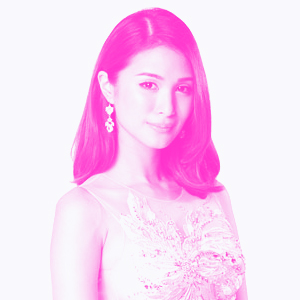 41. Heart Evangelista
In the news for: Doing art and getting engaged. Heart will soon be Love Marie Escudero, under the stars in Balesin. Never mind that there was a bit of a tiff for the property. Weddings should be a fun thing, right? According to the actress, her infamously strict parents gave their blessing...but they can't bear to see her leave and have thus refused to attend the wedding.
What we learned: You can't have everything, so be happy with what you get.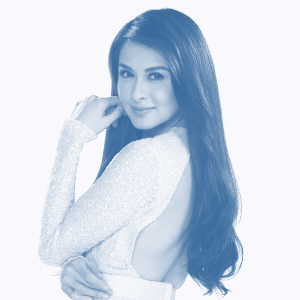 42. Marian Rivera
ADVERTISEMENT - CONTINUE READING BELOW
In the news for: She started this year as a Calendar Girl, reigned supreme in FHM Philippines' 100 Sexiest Women polls, and she's ending it as Mrs. Dingdong Dantes. Things are going very well for Marian and it seems that she's just going to keep on, to borrow a line from Fiyero of Wicked, dancing through life.
What we learned: That you can have a gazillion bridal showers if you can afford it.
Also read: Alice Dixson, Marian Rivera and more from the FHM 100 Sexiest Victory Party 2014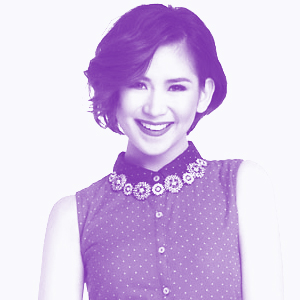 43. Sarah Geronimo
In the news for: The cutest acts of rebellion ever. Some women go the Madonna way and explore their sexuality to break free from the mold their parents made for them. Not Sarah Geronimo. Sarah cut her hair and got into what seems like a healthy relationship (with Matteo Guidicelli). She also bagged the Best Southeast Asia act in MTV Europe and was hailed as the Most Beautiful Star of 2014 by Yes! Magazine. Geronimo was also tapped to sing "Glow" for Rapunzel's induction as a Disney Princess.
What we learned: You can be yourself without being wildly upsetting.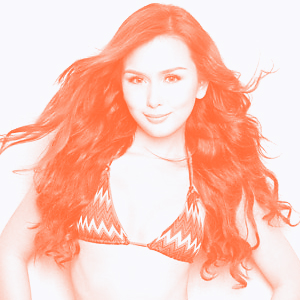 44. Beauty Gonzalez
In the news for: Shedding a few pounds and gaining confidence. Gonzalez was the cute housemate from Pinoy Big Brother who wowed the crowd when she strutted her stuff at the FHM 100 Sexiest Victory Party. In an interview on Aquino and Abunda Tonight, Gonzalez acknowledged the fact that people have paid more attention to her now that she's sexier.
ADVERTISEMENT - CONTINUE READING BELOW
What we learned: She was cute then, still cute now.
Also read: Alice Dixson, Marian Rivera and more from the FHM 100 Sexiest Victory Party 2014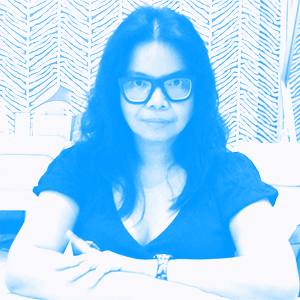 45. Jessica Zafra
In the news for: An SOS was sent to the universe in May when Jessica Zafra was hospitalized. The writer was found on her staircase and her good friends immediately came to her aid. Zafra said that even though there's a fear of being the subject of pity, she was overwhelmed by the support she received.
What we learned: Some day, and that day may never come, your friends are going to offer help that you can't refuse.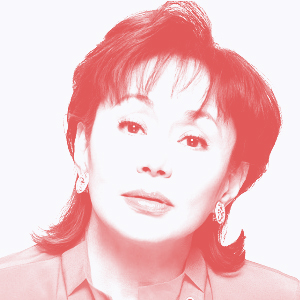 46. Batangas Governor Vilma Santos
In the news for: Spelling errors. Governor Vi sent ensaymadas to her friend Kris Aquino, who showed her appreciation by posting a photo of the pastries and the note that came with it. Pedants of the Internet quickly spotted errors and feasted on it. Governor Vi graciously accepted the corrections and admitted to being, gasp, human.
What we learned: You don't need perfect grammar to be a good person.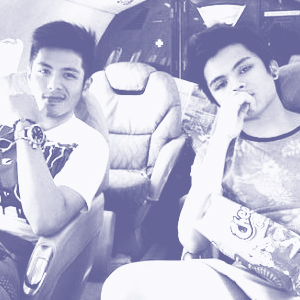 47. Jude and Jolo Estrada
In the news for: Posting photos on Instagram. Photos of expensive stuff. Lolo Erap said there's nothing wrong with that, because they can afford it.
What we learned: They can afford expensive things.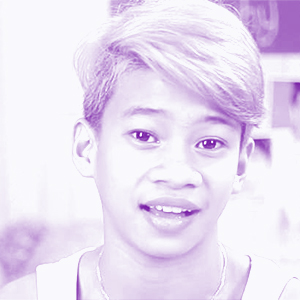 48. JayVhy (Jayvhot Galang)
In the news for: The voice of Bekitaktakan, JayVhi is the extra perky advocate of equal rights. JayVhy answers fabulously asked questions and educates people by correcting persistent myths about the "third sex"...like that they are not the third sex.
ADVERTISEMENT - CONTINUE READING BELOW
What we learned: There is no third sex and much, much more.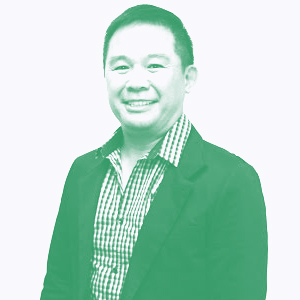 49. Chot Reyes
In the news for: Being the coach of Gilas Pilipinas and not being the coach of Gilas Pilipinas. The country's national team was all about heart this year and their performance was, well, heartbreaking. Coach Chot Reyes and the rest of the world watched as Gilas consistently almost won every game. Some fans blamed Reyes for failing to close the gap between almost winning and actually winning...and in response, Reyes said he's bowing out of coaching forever.
What we learned: Quitting can be manly sometimes.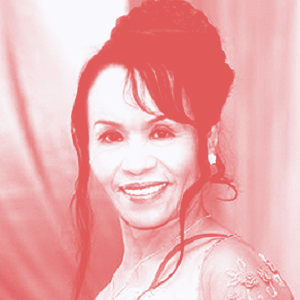 50. Dionisia Pacquiao
In the news for: Praying during Manny Pacquiao's fight, which a few people thought was hexing the enemy. Mommy D has always been known for being extremely supportive, but we all know she will never resort to voodoo mysticism. Jesus is the way for the Pacquiao family. Should we mention that  she was also in the news for having a boyfriend?
What we learned: It's never too late to find love.
Originally published on December 1, 2014.
Load More Stories