Woman Up: 10 Inspiring Filipinas We Love
They're living proof that you can be anything.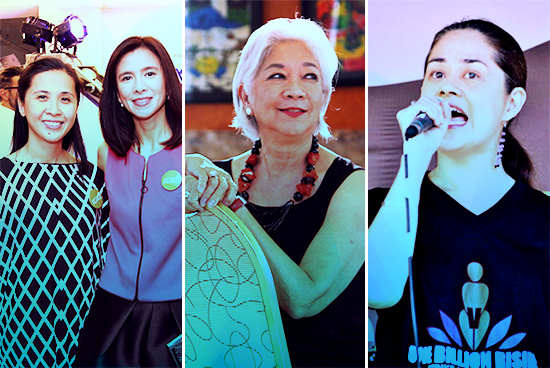 (SPOT.ph) Skirts. Heels. Lipstick. Pink. Jewelry. Bikinis. Long hair. Romance. Babies. The kitchen? There's nothing wrong with these associations, but when these words are equated with weakness and irrationality...well, it just takes the fun out of being born with a vagina. Oh yes, we're using that word because it's Women's Month and today is International Women's Day.
We're going to take advantage of this felicitous day to introduce you to 10 rather awesome Filipinas, who aren't "ambitious" or "feisty." They add cracks to the mold that all women are struggling to break.
Also read:
10 Women's Rights Advocates You Should Know
10 Must-Watch Women Directors in the Philippines
The Women Behind the Brands: 10 Pinay Entrepreneurs
1. Marina Cruz, Artist and Adoptive Mother
Her poignant, somewhat eerie paintings of children's clothes never fail to stir feelings. In 2014, she was one of the featured artists in Art Fair Philippines, affirming her spot as one of the leading artists of this generation. But aside from the fact that she has garnered praise from Manila to Beijing, it's her pro-adoption advocacy that is truly inspiring. We hesitate to designate it as a mere maternal instict, because Cruz challenges people not just to be mothers, but to examine "the system" that abandoned children go through and perhaps change it.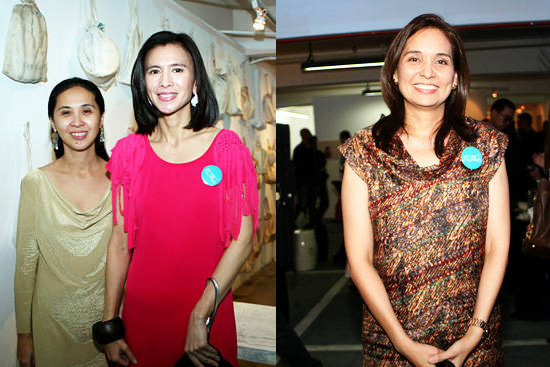 ADVERTISEMENT - CONTINUE READING BELOW
Photos by Kimberly Dela Cruz
2. Dindin Araneta, Trickie Lopa, and Lisa Ongpin-Periquet, Organizers of Art Fair Philippines
Art for all is what these women advocate, bringing us Art in the Park and Art Fair Philippines (AFP) annually. The task of organizing such a large gathering is no easy feat and the impact it has made on creating a community for the artists cannot be understated. Art in the Park opens doors for younger, up-and-coming artists, while AFP has provided a platform for our amazing artists to be seen by our Asian neighbors. Next stop: the world.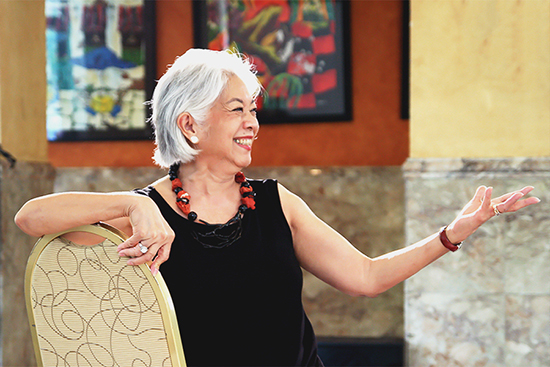 CONTINUE READING BELOW
Recommended Videos
Photo by Aya Tantiangco
3. Alice Reyes, Ballet Philippines founder and National Artist for Dance
Allow us a bit of sentimentality and share with you what it's like to be in the same room as Alice Reyes. The way she carries herself is arresting and once she sits down in front of you, you are commanded to give your attention. She's close to frightening, but only if you're intimidated by someone who will speak her mind-because it's overflowing with thought. Mostly about the importance of art to shaping a society and why it matters that we use visual medium to change the world. Ideas can be powerful. She knows it.
ADVERTISEMENT - CONTINUE READING BELOW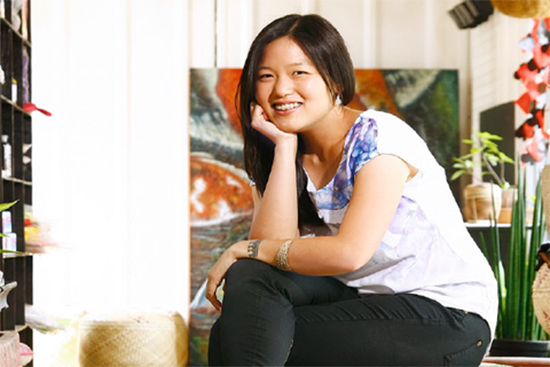 Photo by Jun Pinzon for Entrepreneur
4. Melissa Yeung, Social Entrepreneur
We have quite a soft spot for social entrepreneurs-and for good reason! The business model that her foundation, Got Heart, is one that helps by empowering people in marginalized communities. There's a recognition in Yeung that "marginal" doesn't mean "less fortunate" and the people in neglected areas have something to offer-so she shared with them her advantages. Now we're all enjoying her delicious success at Earth Kitchen.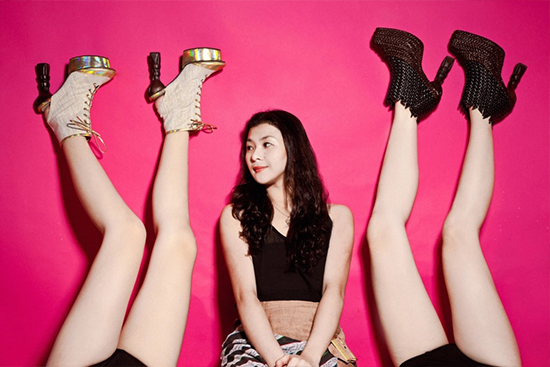 ADVERTISEMENT - CONTINUE READING BELOW
Photo from Risquedesignsph.com
5. Tal de Guzman, Pro-Filipino Shoe Artisan
Works of art, works of heart-these are just some of the ways Tal de Guzman's footwear has been described. Infusing fashion with Filipino craftsmanship, her shoe brand Risqué dispel the strange notion that local is tacky. Aside from that, her design embraces femininity and even celebrates being kikay. You can be stylish and strong, too.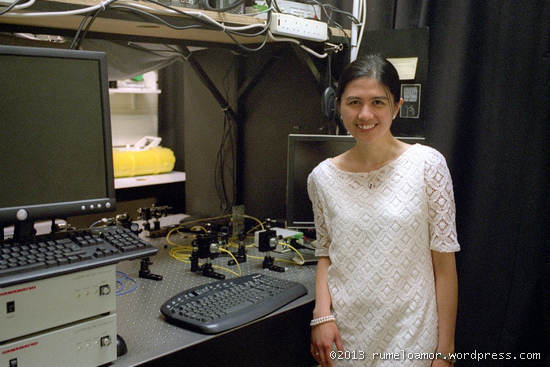 Photo from rumeloamor.wordpress.com
6. Dr. Jacquiline Romero, Physicist
In a nutshell: Her research could be one of the first steps to make the transporter from Star Trek happen. She's part of the team in Glasgow that conducted an experiment on slowing down the speed of light, which is (trust us) awesome in terms of its implications on...er, science. Read more about it here: Pinay Physicist Dr. Jacquiline Romero slows photons in free space and we should be interested.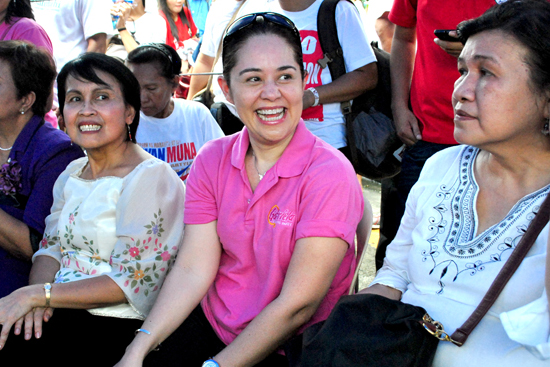 ADVERTISEMENT - CONTINUE READING BELOW
Photo from pinoyweekly.org
7. Monique Wilson, Global Director of the One Billion Rising Revolution and Director of International Affairs at the Gabriela Women's Party in the Philippines
She's not just a brilliant theater actress anymore. Stepping out of costumes and using her strong voice in a different way, Wilson has become an icon in the fight for women's rights and equality. Her sex-positive approach to education and safer sex is a much-needed glass of water to a country thirsty for change. The local production of Vagina Monologues exposed the country's rather ancient views on female sexuality, prompting Wilson to write about its value for The Guardian in response to the Western criticism that the play is now outdated. Of course, this makes our country look quite left behind-but she's not giving up. The fight continues.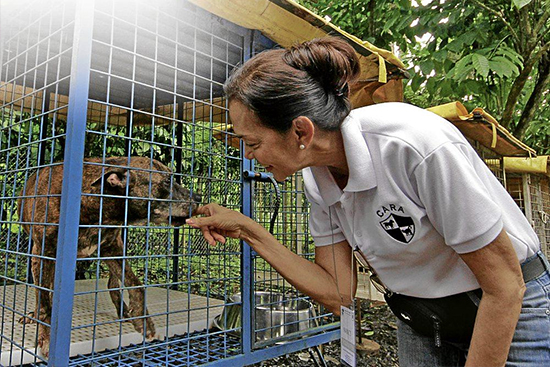 Photo by Alanah Torralba for the Philippine Daily Inquirer
8. Nancy Cu Unjieng, President of Compassion and Responsibility for Animals (CARA)
ADVERTISEMENT - CONTINUE READING BELOW
The mission is to fight for every single animal out there. Sounds like an uphill battle. Nancy Cu Unjieng is not the least bit deterred. Under her guidance in 2012, CARA took care of 230 pit bulls rescued from underground dog fighting syndicates. The organization also runs spay/neuter clinics and outreach programs for pet owners, fueled by nothing less than love.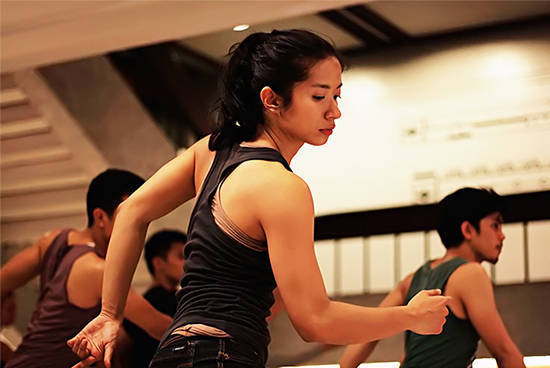 Photo by Aya Tantiangco
9. Eisa Jocson, Dancer
Her name is not quite on everyone's lips and she's not going to spend extra effort to do something about that. Instead, Eisa Jocson is focused on her art and the (very large) society she moves in. In an interesting turn of events, this dancer shifted her attention from the body politics of pole dancing to macho dancing."As a woman portraying a seductive male dancer, she is hauntingly accurate," says Gia Kourlas for the New York Times, reviewing her performance piece. That accuracy is born of hours of research-not just of the undulations, but the careful thought given to macho culture. Tables can turn.
ADVERTISEMENT - CONTINUE READING BELOW
10. Geena Rocero,  Transgender Model and Advocate
Whenever you think of how hard it is to reach your dream, consider Geena Rocero. The odds were stacked tremendously high against achieving what she wanted most-but she didn't give up and after she made her transition, she didn't stop. Beyond her inspiring speech about embracing who you are, Rocero is also the founder of Gender Proud, an organization dedicated to reducing (if not ending) the often harmful prejudice against transgenders all over the world.
Also read:
10 Women's Rights Advocates You Should Know
10 Must-Watch Women Directors in the Philippines
The Women Behind the Brands: 10 Pinay Entrepreneurs
Share this story with your friends!
---
Help us make Spot.ph better!
Take the short survey
Load More Stories