On the Spot: E. Lockhart of We Were Liars
The children's books and YA author speaks on going off course, her unusual tattoo, and the secret to good (money-making) fiction.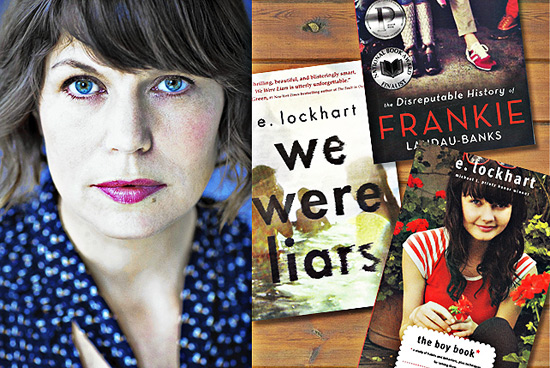 (SPOT.ph) "Read it. And if anyone asks you how it ends, just lie."
Not going to lie: That cryptic advice on the back cover of We Were Liars, writer E. (stands for Emily) Lockhart's first attempt at the thriller/suspense genre, piqued our interest. We devoured the YA book in one sitting and ended up re-reading the whole thing. It's impossible not to feel an urge to take a second look at the story in search of hints and clues that are connected to that shocking ending. And there were a lot.
SPOT.ph was given half an hour to get answers from Emily. Here, her spoiler-free take on one of the best YA books we've read in a while.
We Were Liars is an excellent read. What was the inspiration behind the story?
Back in the '70s, my grandparents on my mother's side built a house on Martha's Vineyard. The house was very modest and low key and they weren't a fantastically wealthy family at all. I used to take the ferryboat from Cape Cod over to Martha's Vineyard and I'd see the private islands and the big houses and I was very curious about them. I always imagined what life was like over there. That's where I got the idea to write a book set on a private island off the coast of Massachusetts. I wanted this island to be owned by one particular extended family and to write about those family dynamics.
ADVERTISEMENT - CONTINUE READING BELOW
Most of my novels are comedies. With this one, it wasn't very long before I realized that when you set a story on a small island and people are pretty much isolated there for a long period of time, you're probably writing a thriller, and not a comedy. For example: William Golding's Lord of the Flies, Alex Garland's The Beach, Dennis Lehane's Shutter Island, and Agatha Christie's And Then There Were None.
Of the four Liars, who are you most like?
I don't think I could write a character very truthfully if I wasn't putting some part of myself into them. Wanting closure is something that I share with Cadence, the heroine of the story, and with many people. But I am also a lot like Gat. He's a middle class boy who is on fire intellectually, and he is one foot in and one foot out of this very privileged world. I was a scholarship student at prep school and at high school and I had a disposition like that: very excited about books, very excited to talk about ideas, very excited about everything I was learning, angry about things in the world, wanting to change them. I connect with him a lot. But I can relate to the villains in my books, too. I just put the worst parts of myself in the villains.
ADVERTISEMENT - CONTINUE READING BELOW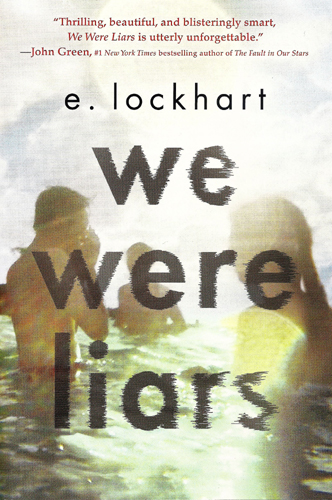 In the story, three sisters are fighting over their father's love-and other things besides. Who's the good daughter?
When you have a capricious and domineering father who gives and withholds affection and money and is beginning to lose his mind, there is no good daughter. That is something we do in families, to label one child as the "good" one. But another thing that happens in families is the child who stays home and takes care of the aging parent [but] is not the favorite. The favorite is the one who's far away, who sends presents or who's glamorous and has a fancy job and can't come back and take care of the aging parent. So I was interested in the way that fairy tale As Meat Loves Salt and the story of King Lear plays out all kinds of deep-seated family dynamics that you see in much less regal families.
ADVERTISEMENT - CONTINUE READING BELOW
How many tattoos do you have?
Just one. It's the Lady of Shallott, the title of a poem by Alfred Lord Tennyson. I have a degree in Victorian literature and the tattoo is a depiction of the painting of the poem by a Pre-Raphaelite painter called William Holman Hunt. I've just always really loved it. I've wanted a tattoo since I was very young. I picked the most beautiful thing I could think of to ink on my body.
What's the best thing about being a full-time writer?
I can take a day off whenever I want. I can wear sweatpants or pajamas to work. I very often write in a coffee shop with other writers who are my friends, which means I've chosen the colleagues that I spend my workday with. If I don't feel like spending a workday with other people, I don't have to. I think the day-to-day fabric of life as a full-time writer suits me. It suits me because I'm very disciplined. I don't take a day off very often, I never watch TV during the day, I sit down and get to work every morning just like in a regular job. This environment suits my personality.
ADVERTISEMENT - CONTINUE READING BELOW
What's the worst?
The irregular paychecks.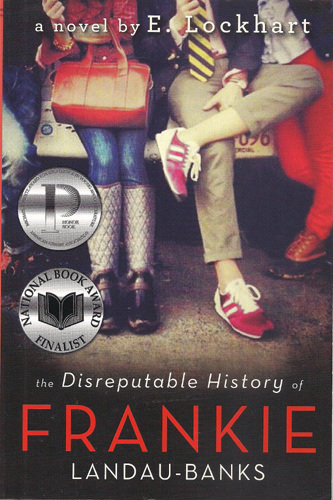 Most memorable thing a Filipino fan gave you?
One fan who's an artist gave me a bookmark made of bent wire. She wrote Lockhart in beautiful bent wire script. And I just thought, "It must have taken her hours." It was really gorgeous. When she gave it to me she said, "I'm sorry it's not very good." I thought, "Oh my gosh. It's so incredible."
ADVERTISEMENT - CONTINUE READING BELOW
What's the trick to writing good fiction?
I draw things from life, but I'm usually drawing from so many sources. Cadence has the headaches of one person I know, selective amnesia of someone else I know. The Sinclair family structure, I pulled out of fairy tales. I drew from my own heartbreak; one of the mother characters was probably kind of based on some performance by Cate Blanchett. It's like a big hodgepodge of things that come together and take shape and become a person in my imagination. It's not that it's not drawn from life; it's that it has transformed so much by the time it gets to the page that it's not recognizable anymore.
But if there's any secret to writing good fiction, it's revision. And I mean large scale, radical revision over and over: new scenes, new openings, new endings, new characters, new structures. You have to be willing to cut big chunks of your book and write new ones. I like that much more than writing the first draft. To me writing the first draft is creating something out of the ether and that is wrenching somehow. As long as I've written one stupid, badly written draft, I'm okay-because I can go and keep reworking it and that's a lot less frightening to me than that first moment of creation.
ADVERTISEMENT - CONTINUE READING BELOW
We Were Liars (P539) is available in National Book Store.
CONTINUE READING BELOW
Recommended Videos
Share this story with your friends!
---
Help us make Spot.ph better!
Take the short survey
Load More Stories