On the Spot: Matthew Quick of The Silver Linings Playbook and Love May Fail
Matthew Quick, a self-confessed fake extrovert who needs weeks to practice his jokes, talks candidly about his mental health and the stuff his own 'playbook' is made of.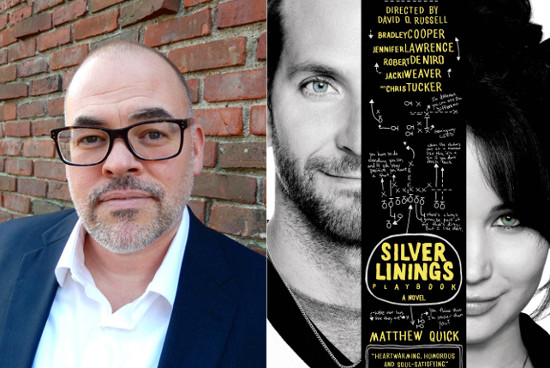 (SPOT.ph) He probably owns a Harley and shouts expletives at morons. We wondered if we should tell him that we loved the Silver Linings Playbook movie (more than the book). We eventually confessed. He smiled and shrugged, "Well, we've got to change that."
Matthew Quick then revealed the makings of one manic ride: He was beloved as an English teacher in high school—a job that made him snap. What ensued was quietly but intensely documented: healing inner scars, finally believing in his own hype, and not moving fast enough to shake Quentin Tarantino's hand.
This is what he can't fake: He remains an unapologetic, optimistic shmuck. "I have this incurable proclivity to believe in people. I kind of always think that if I'm kind and if I do the right thing, people will come around. Time and time again, I get evidence that doesn't support that, but I can't not believe that."
What's one thing about you that most people get wrong?
I've never been asked this before (chuckles)! A lot of people see me give a talk [or] performance on stage and they'll think, "Wow, that's so easy for him." But it's not. It involves practicing a speech for weeks on end. What they don't realize is that after the show is over, I go home and I fall down (laughs).
Best viewed in HD (at least 360p)
How did the idea for The Silver Linings Playbook come about?
Secretly, in my 20s, I was struggling with depression and anxiety. This is something that [one] didn't talk about. If you're a man, then you really didn't talk about it. I was taught growing up that if you have intense feelings, you push them down as far as you can. There's a line in the movie where Pat says that it was like he was (forms fists) 'weight-knuckling' it. That's really how I felt going into school every day. It was kind of a perfect storm.
ADVERTISEMENT - CONTINUE READING BELOW
I was writing unsuccessfully for a couple of years. I went out for a run one day and thought, "Should l quit?" As I was running, there was this cloud, this beautiful silver lining…just gorgeous. "What if it's a sign that I'm [going to] make it as a fiction writer?" Initially I started to berate myself, but then I told myself: What if you just believed in it enough to keep you going? Even if you really don't believe it but you allowed yourself to believe it? What if I had a character who would do that as a coping mechanism? Then I was off—I was writing.
CONTINUE READING BELOW
Recommended Videos
I never had the guts to say, "Hey, this is going to be an Oscar-winning movie!" but there's a part of me that believes it. I think anybody that gets to that level of success has something in them that really believes that it's possible, but not everyone who believes it's possible has that level of success.
What did it for you in your own life? What is in your own 'silver linings playbook'?
Tiffany for Pat is his "unsexy solution" (chuckles)—it's not what he wants but she confronts him. [My wife] Alicia in my life has always been there to kind of confront me—to make me feel uncomfortable enough to make change.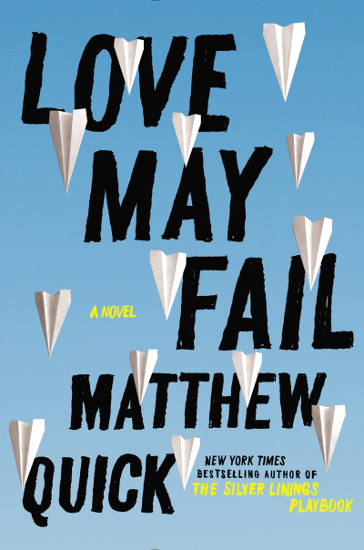 ADVERTISEMENT - CONTINUE READING BELOW
In Love May Fail, the heroine has a mental breakdown. Is this a continuing fascination?
I would say it is normal—doubt and feelings of sadness from time to time. I just think my characters are a little bit more extreme. A lot of people might describe them as "damaged" but I would describe them as "more in touch." Maybe they feel the world a little more strongly. I don't necessarily think of it as a bad thing. As an artist, that's interesting to me.
Going over the edge is what we have to deal with as we grow up into adults. What keeps you young and child-like?
When I was a late teen, I looked around at all the adults in my life and it scared the hell out of me—nobody likes their job, nobody likes their kids! Everybody was playing this game that I didn't want to play. I don't know why we lose that. I think we compromise. When I was 18, I was told, "Well you're never [going to] make money as a fiction writer." Well, I needed money, so I worked as an English teacher. That was a compromise—a step away from my ideals. I get it—not everybody can do exactly what they want to do but it's something that I've tried to fight against.
Other than what you've written, what book has changed your life?
I always say Slaughterhouse-Five by Kurt Vonnegut. I would read Dickens and say, "I could never write this!" But I read Vonnegut and thought, "I could do this." Vonnegut…is deceptively simple yet accessible, not putting on airs. I could go on and on and on, but I remember a movie I saw that really changed my life. It was Pulp Fiction (smiles). The scenes don't happen in order. When I first saw it, I realized in my head what story structure was.
ADVERTISEMENT - CONTINUE READING BELOW
We hope you've met Quentin Tarantino to profess your love.
I've been in the same room as him (chuckles). I was at a Weinstein party, at a bar, and I was sitting as close to him as we are. I kept waiting for him to not be occupied so I can do the whole fan boy thing, but he got pulled away and I got pulled away and I ended up not speaking to him!
Matthew Quick's Every Exquisite Thing (young adult fiction) will come out in May 2016. The Silver Linings Playbook (P695) and Love May Fail (P699) are available at National Book Store.
Share this story with your friends!
---
Help us make Spot.ph better!
Take the short survey
Load More Stories