No Excuses: 10 Filipinos Who Will Inspire You
These handicapable Pinoys prove that anything is possible.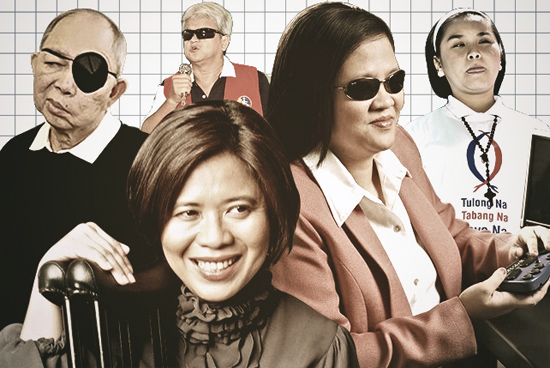 (SPOT.ph) PWD stands for "Person with Disability." As many activists have taught, terms like "handicapped" or "wheelchair-bound" have long been deemed offensive. Instead of using these terms, we should take a people-first approach. For instance, it's more respectful to say "people who are blind" instead of "the blind," or "people who use wheelchairs" instead of "the crippled."
To celebrate all the ways in which human beings are so much more than their physical or mental conditions, we've come up with a list of inspiring Filipinos who are making waves in their respective fields. They just happen to be PWDs as well.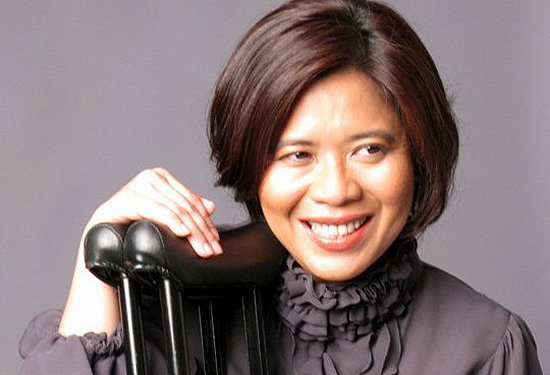 Grace Padaca
Politician and Broadcaster
Despite allegations of graft and malversation before the Ombudsman, you can't discount the fact that Grace Padaca has shown fearlessness in the face of an established political dynasty. She dared to challenge the Dy family's three decades of control over Isabela and managed to get elected as governor, and then managed to pay off 90% of the debts incurred by the preceding administration aside from helping corn and rice farmers increase their income. She has been awarded the International Women of Courage Award as well as a Ramon Magsaysay Award for Good Governance. She is a survivor of polio and has used crutches for most of her life.
ADVERTISEMENT - CONTINUE READING BELOW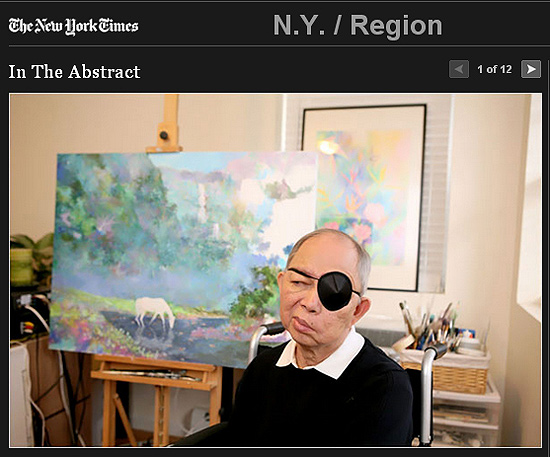 CONTINUE READING BELOW
Recommended Videos
Photo from The New York Times
Fernando Kabigting
Painter
After a stroke paralyzed his right hand and blinded his left eye in 1999, Fernando had to learn how to paint with his left hand. He also moved from his use of oils and charcoal, to using watercolor. Despite his limited mobility, his artistic career continued to flourish. Since his stroke, he has had solo exhibitions at the United Nations in New York City, the Ayala Museum in Makati, and at the Italia Gallery in Bacolod.
Raymond Martin
Athlete
Excelling at the track and field events of the 2012 Paralympics, Raymond was just 18 years old when he made history as the first Filipino-American to win multiple gold medals. He was born with Freeman Sheldon Syndrome, which causes congenital deformity, but started to race using his wheelchair as early as his preschool days. At age seven, he competed in the National Junior Disability Championship. In 2012, he was nominated for ESPN's ESPY Awards, and also named the Paralympic Sportsman of the Year. He's currently training for the 2016 Paralympic Games in Brazil.
ADVERTISEMENT - CONTINUE READING BELOW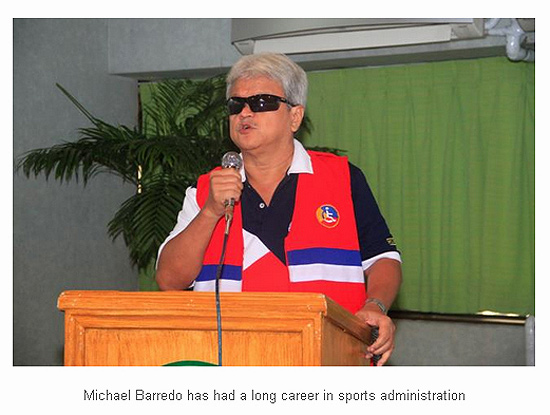 Photo from Inside the Games
Michael Barredo
Business Owner, Radio Personality, and Former Philippine Sports Commissioner
This extremely successful businessman and sports lover is also a passionate advocate for people who are blind. After a vehicular accident in 1979, he lost his vision. Still, his career continued to rise. He was appointed by President Corazon Aquino to the National Council for the Welfare of Disabled Persons (NCWDP), awarded the Apolinario Mabini Award for business, and included in the De La Salle University Sports Hall of Fame Award. In 2013 he was awarded the Paralympic Award, the highest honor for anyone involved in the Paralympic movement.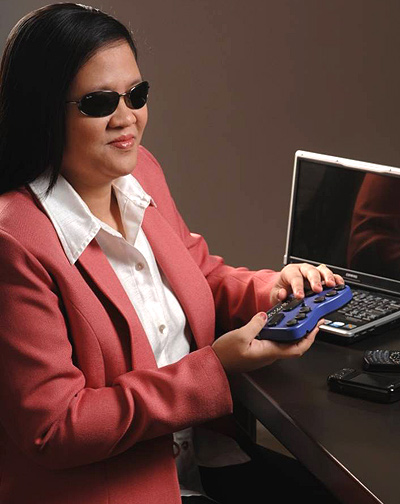 ADVERTISEMENT - CONTINUE READING BELOW
Roselle Ambubuyog
Mathematician and Motivational Speaker
Roselle was Ateneo de Manila University's first visually impaired student. Though she lost her sight as a child, she not only managed to graduate from one of the top universities in the nation—she also won every possible award that a graduating student could receive, including the highest honor of class valedictorian. She continued to excel, earning a Master's degree from UP Diliman, and a slew of other honors. Following her colorful academic life, she has spent her professional career working for leading tech companies around the world, contributing to the advancement of technologies for the blind. She somehow manages to be a motivational speaker as well.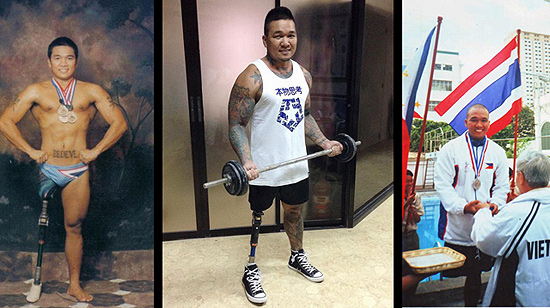 Photo from Men's Health.ph (courtesy of Arnold Balais)
Arnold Balais
Power Lifter, Swimmer, and Mountain Climber
Arnold has been able to achieve what few others can. Not only was he the first amputee to scale Mount Apo, the highest mountain in the Philippines, but he is also a decorated swimmer and body builder. Although he lost his right leg as a teenager, he's been competing in international competitions including the Paralympics, ASEAN Para Games, and the Malaysian Paralympiad. He has won multiple gold medals over the course of his career.
ADVERTISEMENT - CONTINUE READING BELOW
Romalito "Rome" Mallari
Actor
Rome Mallari has played acclaimed roles in Ganap na Babae and Dinig Sana Kita. The latter won him the title of Best New Actor in a Movie at the 2010 Star Awards for Movies. He was also nominated for a Golden Screen Award for the same role. The only deaf person to be nominated at either awarding ceremony, he was celebrated for both his acting chops as well as his place in Philippine cinema's history. More recently, Rome performed in the 2015 film Taklub, which was screened and well-received at the Cannes Film Festival.
Jovy Sasutona
Painter
Having lost the use of his hands after a diving accident, Jovy has spent decades using his mouth and feet to paint vibrant slices of Filipino life. In 2013, the Philippine Postal Corporation showcased some of his work on a line of Christmas-themed stamps. He's also been honored internationally, winning first prize in the 2007 International Art Competition of the Association of Mouth and Foot Painting Artists held in Vienna, Austria.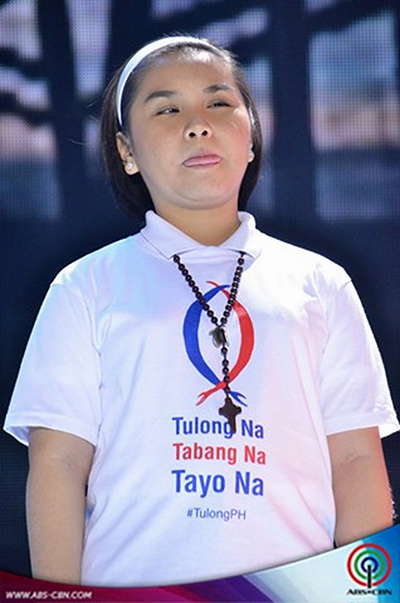 ADVERTISEMENT - CONTINUE READING BELOW
Photo from ABS-CBN.com
Fatima Soriano
Singer, Songwriter, and Radio Anchor
Fatima is a beloved singer who has played concerts for jam-packed audiences since she was a child. By age 20, she survived end-stage kidney failure, penned and performed household hits such as "God Bless You, Mama Mary Loves You," and had become the youngest-ever anchor on Philippine radio, hosting a show on DZMM, the nation's top AM station. Her inspirational life story has been portrayed on TV's Maalaala Mo Kaya.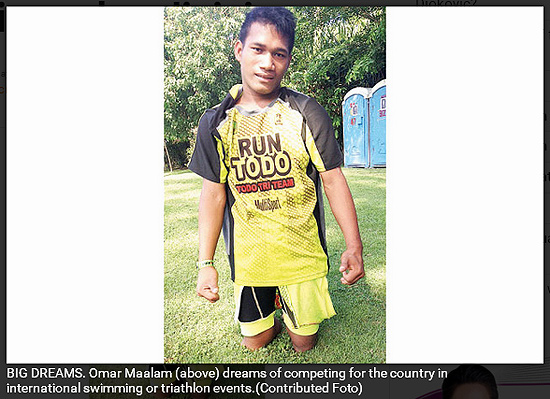 Photo from Sunstar.com.ph
Jomar Maalam
Swimmer
Although still a teenager, Jomar has already made waves in the country's biggest sporting event, Palarong Pambasa. He grew up swimming around the seas of Zamboanga del Sur, alongside fishermen who were comfortable in the water. He made history as the first amputee athlete to represent Region 9. Though he has no legs, he is a passionate athlete who continues to push himself to compete with people with and without disabilities alike.
ADVERTISEMENT - CONTINUE READING BELOW
Photos and screen caps from official websites, social media accounts, and publications (unless otherwise stated)
Share this story with your friends!
---
Help us make Spot.ph better!
Take the short survey
Load More Stories