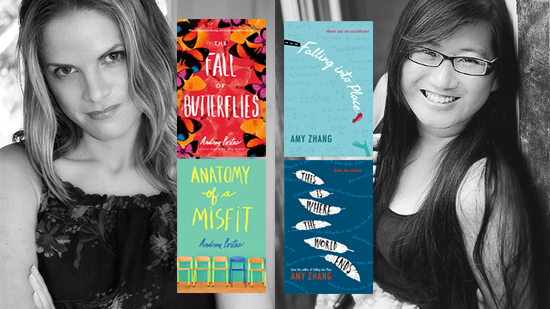 (SPOT.ph) Popular YA novels usually focus on romantic or dystopian themes. Others have delved into self-discovery, platonic friendships, and suicide—which is turning out to be equally appealing for readers. Amy Zhang, author of Falling Into Place and This Is Where The World Ends, and Andrea Portes, author of Anatomy of a Misfit and Fall of Butterflies are in the Philippines for book signing events on July 2 and 3 in Manila and Cebu. They spoke to us about their novels, their favorite books, and more.
What are you expecting from your visit to the Philippines? Have you had any encounters with your Filipino readers before coming here?

Amy: I wasn't really sure what to expect. It's like all of this has been amazing. I talked to Filipino fans on Twitter, on Instagram. They're so wonderful. And warm. And enthusiastic. So I was very excited to come.
ADVERTISEMENT - CONTINUE READING BELOW
Andrea: Well my friend, Madeleine Roux, also came here for a book tour. And she told me it was fantastic. So far, she's been right. I talked to my fans on Twitter. They've definitely been vocal which is fantastic. I love it. It's great.
If you could recommend a book for your characters to read, which one would it be?
Amy:  For Janie, I would recommend The Handmaid's Tale (by Margaret Atwood) and maybe, Bad Feminist (by Roxane Gay). One of the two…Oh, both of them. And then for Micah, something about a pro-active friendship. I think, I would recommend I'll Give You The Sun by Jandy Nelson.
Andrea: Probably, Blonde by Joyce Carol Oates. That's a fantastic book. I would recommend that to anyone.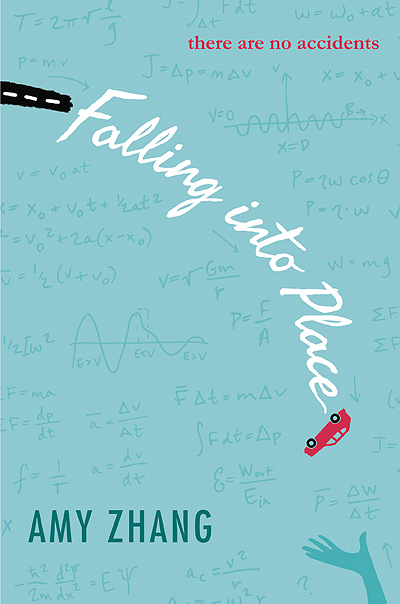 ADVERTISEMENT - CONTINUE READING BELOW
Recommended Videos
Amy, what was it like to be published at a young age?
Amy: It happened so quickly. So yeah, I've been so lucky. And I'm so grateful. And it's just like I met so many wonderful people because of it. My entire team at Harper is so great. Meeting other authors. Meeting fans. Meeting people. And seeing how amazing people are.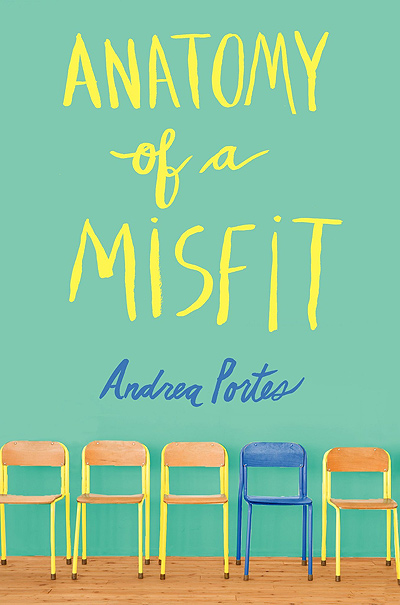 ADVERTISEMENT - CONTINUE READING BELOW
Andrea, since your other novel Hick was already made into a movie, who do you see playing the main characters for this particular book?
Andrea: I'm not sure. I mean, Chloe (Moretz) is too old to play Willa, but that's too bad. She would've been perfect to play it at a certain age. It's hard for me to imagine, I'm not sure. Maybe the girl from Mad Man, the teenager. For Remy, I'm not sure either but maybe Emma Roberts.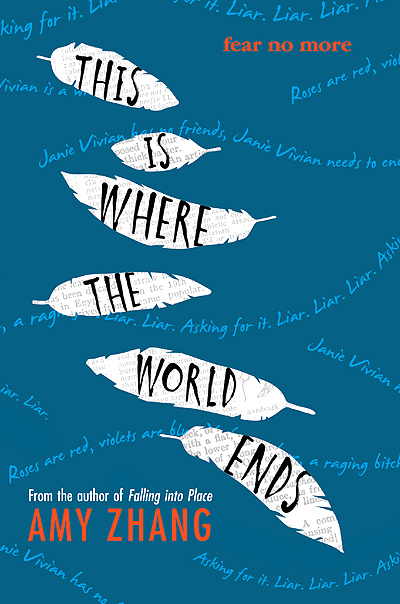 ADVERTISEMENT - CONTINUE READING BELOW
Amy, what is one thing that you like about Janie and one thing that you hate about Micah?
Amy: That's easy! I love Janie! The best thing about Janie is her enthusiasm. It's not necessarily the most honest thing with herself, she's not who she wants to be and she doesn't know how to get there. But I love her enthusiasm. I love that she genuinely wanted to be a better person. I really liked that about her when I was writing her. I think my least favorite thing about Micah is he's very privileged and never realizes how privileged he is. He very much has a victim complex. He's just ungrateful for the things he had, the friendships that he had. He's very oblivious and passive in his friendships. He's not prolific.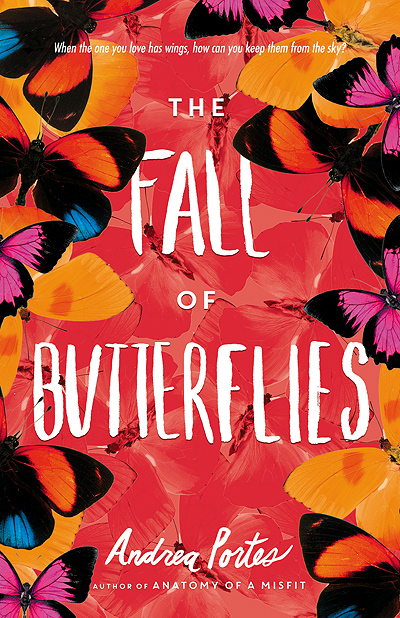 ADVERTISEMENT - CONTINUE READING BELOW
Andrea, if there's one thing that Willa and Remy should learn from each other, what should it be?
Andrea: I think Remy should learn some discipline from Willa. The thing I hate about Remy, honestly, is that she can't get it together. She has so much potential. I just wish that she would be able to fulfill whatever she puts on to do. She's so incredible. And I think Willa could learn to be more carefree from Remy. I don't hate anything about Willa but I think that she can be a little bit insecure and I wish she could be less insecure.
Can you tell us about three books you're excited to read?
Amy: I'm really excited to read An Ember in the Ashes by Sabaa Tahir. I'm also excited to read The Bone Gap (by Laura Ruby). And I'm so excited for Laini Taylor's new book which is coming out in September, it's called Strange The Dreamer. 
ADVERTISEMENT - CONTINUE READING BELOW
Andrea: I'm excited to read Madeleine Roux's next book in her Asylum series. I think it's called Sanctum, part of her Asylum series. I'm really excited to read this book, Mary Magdalene that I just picked up. I forgot the actual name of the book. And I'm excited to read...Tribe by Sebastian Junger.
Could you name three people (dead or alive!) you'd like to have coffee or tea with?
Amy: Dead or alive? Oh my god, Margaret Atwood, Hillary Clinton and...Jane Austen. Definitely, Jane Austen.
Andrea: Let's see, there's so many. Stephen Colbert, I have a crush on him. Oh, Gael Garcia Bernal. There's this one this the other day that I was crushing on...What's his name...Oh, Russell Crowe! 
Are you working on any other projects that we should look forward to in the coming months?
Amy: I'm writing a third book. No title yet. So I can't really tell you much about it. I'm also working on a fantasy themed YA for about three to four years now. I've written like 50 pages, and it's just so fun. I'm so passionate about it. I've done a lot of world building, come up with a religion which is like, the funniest thing ever. And I'm going to be in Europe next year and I want to write something that has a European setting, somewhere in Prague...with magic!
ADVERTISEMENT - CONTINUE READING BELOW
Andrea: I'm writing a literary fiction, focusing on short stories...Like with wolves; it's dark. I'm also coming up with a YA Spy Series, that's at Fox studios. Well, Anatomy of a Misfit is at Paramount Pictures. Henry and Eva: The Castle on the Cliff, my middle reader series...I haven't decided on a studio yet. So I'm pretty busy, but it's the good kind of busy.
Amy Zhang and Andrea Portes will be at Northwing Atrium, SM City Cebu at 1 p.m on Saturday, July 2 and at Shangri-La Plaza, Mandaluyong City at 2 p.m on Sunday, July 3. For more details, visit National Book Store's website.
Falling Into Place (P359 paperback; P649 hardcover) and This is Where the World Ends (P359 paperback; P649 hardcover) by Amy Zhang and Anatomy of a Misfit (P359 paperback; P649 hardcover) and The Fall of Butterflies (P435 paperback; P649 hardcover) by Andrea Portes are available at National Book Store.

ADVERTISEMENT - CONTINUE READING BELOW
Share this story with your friends!
---
Help us make Spot.ph better!
Take the short survey
Load More Stories