On the Spot: Ombudsman Conchita Carpio Morales on the fight against corruption, her favorite film + more
The 2016 Ramon Magsaysay Awardee also shares her thoughts on Pokemon Go.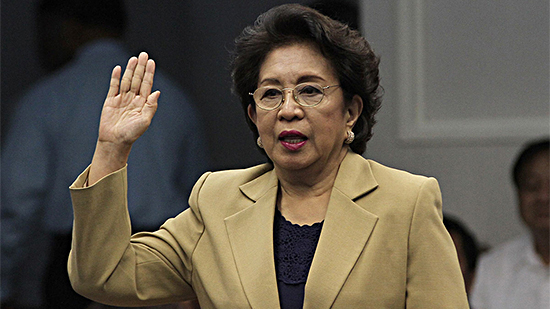 (SPOT.ph) Conchita Carpio Morales has never waivered when it comes to fighting corruption, even if it means butting heads with high-ranking government officials. From the time when she took over the Office of the Ombudsman in 2011, the conviction rate cases handled by the agency before the Sandiganbayan have risen from 33.3% to 74.5%. For this quality of work, Morales was conferred the 2016 Ramon Magsaysay Award on August 31 at the Cultural Center of the Philippines.
ADVERTISEMENT - CONTINUE READING BELOW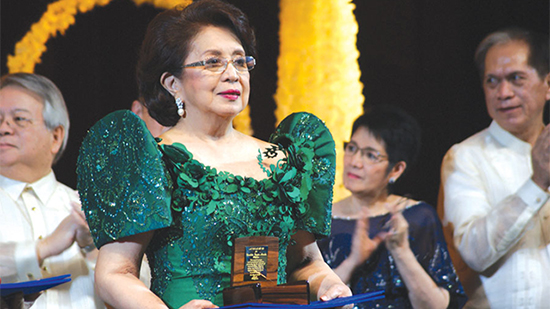 She was awarded alongside philanthropic organization Dompet Dhuafa (Indonesia), community-building group Japan Overseas Cooperation Volunteers, non-government organization Vientiane Rescue, grassroots movement leader Bezwada Wilson (India), and artist Thodur Madabusi Krishna (India). The citation for Morales reads: "Her moral courage and commitment to justice in taking head-on one of the most intractable problems of the Philippines; promoting by her example of incorruptibility, diligence, vision and leadership the highest ethical standards in public service."
ADVERTISEMENT - CONTINUE READING BELOW
In an e-mail interview with SPOT.ph, the Ombudsman took some time out of her busy schedule to talk about her faith in the Filipino people, as well as a few personal favorites.
How do you feel about receiving the 2016 Ramon Magsaysay Award?
I am deeply honored by the recognition accorded me by the Ramon Magsaysay Award Foundation. In choosing me as an awardee, the Foundation is also honoring the men and women of the Office of the Ombudsman who have faithfully toiled and persevered with me in our shared commitment to excise the cancer of corruption that has afflicted our country for decades.
As family and colleagues celebrate with me this recognition, I am fully aware that this fight remains a challenging one. Every day we continue to deal with inadequacies in the justice system and vestiges of entitlement among powerful individuals.
The Foundation's affirmation of our work gives my co-workers and me added inspiration and encouragement to carry on and remain focused, undaunted by those who persist in not only plundering public funds but, more seriously, destroying our moral fabric as a people.
ADVERTISEMENT - CONTINUE READING BELOW
My faith in the Filipino people remains unshakable as we continue to aspire and work for a just and fair justice system.
Describe corruption in the Philippines in one word.
Endemic.
(Author's note: In an interview with Agence France-Presse's Ayee Macaraig published on August 31, Morales said that she sees corruption as deeply embedded in the bureaucracy and aggravated by rampant impunity. It "flourishes when people think they can get away with it".)
What's the best way to solve corruption?
The key to making some headway in the fight against corruption is to ensure that the windows of opportunity for politicians and employees are minimized.
What do you think of Pokemon Go?
It can be addicting, thereby robbing you of your focus on work.
What's your favorite restaurant?
Ninyo at Esteban Abada Street, Loyola Heights.
What's your favorite movie of all time?
Casablanca.
Load More Stories