Meet Lara Fernandez Barrios, the woman behind some of Manila's best-looking restaurants
With Wildflour, Farmacy, and Purple Yam on her resume, this architect's work has helped reshape Metro Manila with chic haunts featuring good food as well as world-class design.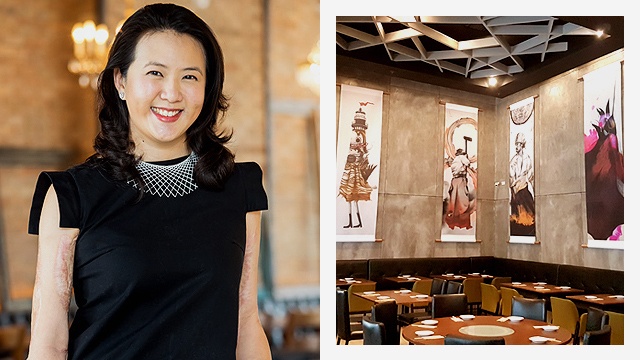 (SPOT.ph) Anyone who's been out and about around town has probably been in one of the many restaurants designed by Lara Fernandez Barrios. The architect's prolific work has helped reshape Metro Manila as we know it, providing chic and modern haunts that have exposed us not only to up-standard food, but also to environments that are truly world class.
Lara dishes about working on both commercial and non-commercial spaces, and talks about how design is changing the face of the city she calls home.
How long has your practice been up and how has the city has changed since you started?
I started our firm, Larawan Ink, about five years ago. The city has changed a lot since then—there are a lot of new buildings that have been built. And restaurants have been appearing everywhere, no longer primarily in malls, but in places one may not expect. The traffic situation has also gotten a lot worse, so people now people prefer to stay put where they are. Pockets of new neighborhood restaurants have popped up all over the city, which makes it more interesting.
What are your most memorable projects?
Our first restaurant/food outlet project was Manang's Chicken on Taft. It was challenging because we were still figuring out the concept when I was told that there would be two more branches opening simultaneously. That taught me how to juggle multiple projects at the same time. I learned to deal with the red tape that goes with mall administration, to work around their schedules, and to fast track the projects.
ADVERTISEMENT - CONTINUE READING BELOW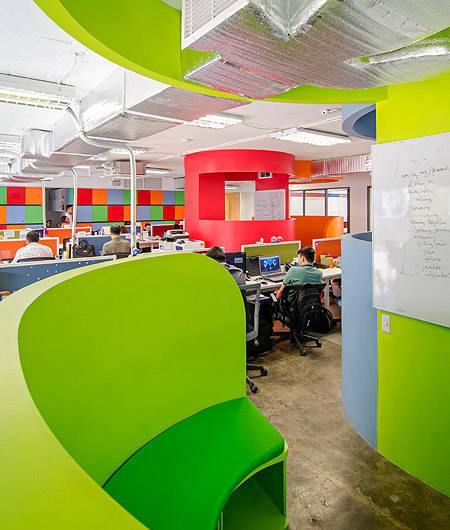 CONTINUE READING BELOW
Recommended Videos
Havas Media Ortega
Another memorable project was the Havas Media Ortega office, which was the first of the featured "Coolest Offices in Manila" on SPOT.ph. This project was fun because we were really encouraged to go all out with design. It was great to be working with the creatives in charge who were very enthusiastic and open to our ideas.
I also really enjoyed designing my brother-in-law's one-room vacation house in Anilao, Batangas. We fondly call it Minilao. I would really love to live there, right by the sea.
How did you get into design, and how did your work on restaurants start?
I like food and cooking. I know my way around a kitchen, which helps in restaurant design because I understand the work flow and process. With Manang's Chicken, our first restaurant/food outlet project, my friend, Jill Borja, called me one day and said she needed an architect for a chicken chain she was opening. We started the conceptual design for their first store, and from there, we designed most of their other branches.
ADVERTISEMENT - CONTINUE READING BELOW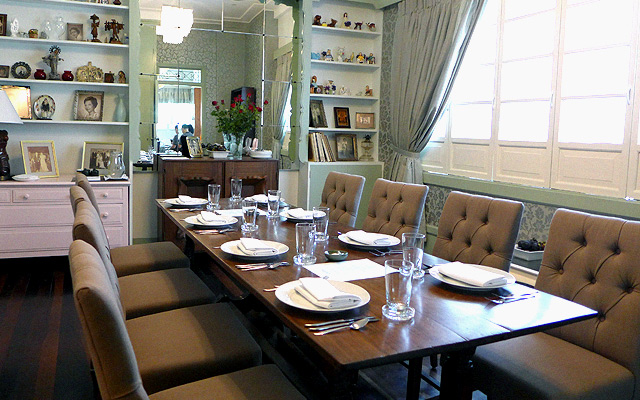 Purple Yam in Malate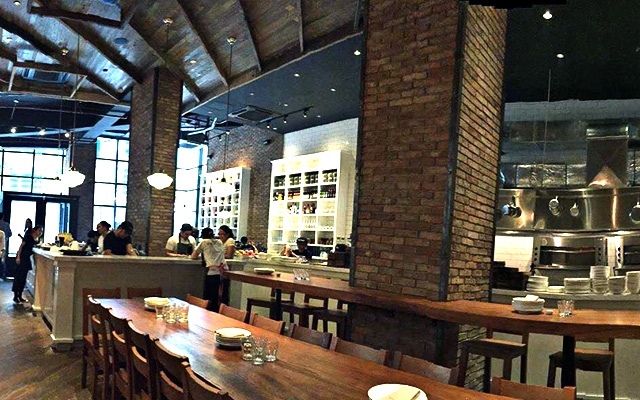 Wildflour, Legazpi Village
One day, award-winning international cookbook author Amy Besa called to say that her husband, New York-based chef Romy Dorotan had heard that I had started my own firm and that she should call me to work on Purple Yam Malate. She wanted to renovate her home in Malate to convert it into a branch of the popular Brooklyn restaurant. At around the same time, I also got a call from Ana de Ocampo. She said they were opening another Wildflour and were looking to open in Salcedo Village.
ADVERTISEMENT - CONTINUE READING BELOW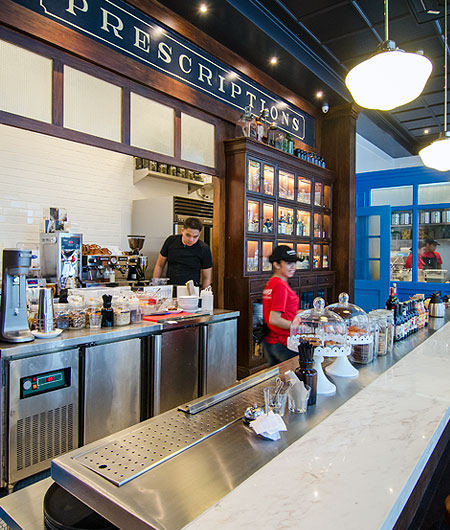 Farmacy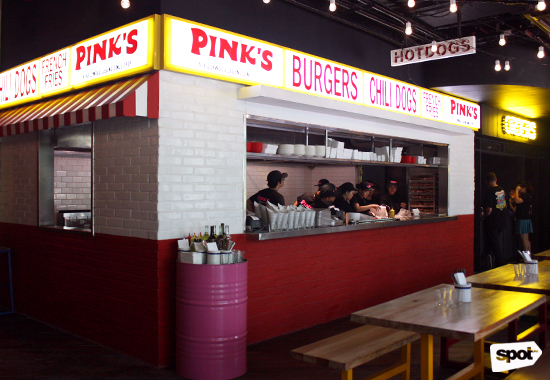 Pink's Hotdogs, BGC
My team and I worked on both projects and we have since worked with them on other projects, too: Purple Yam Estancia with Amy, and Wildflour Legazpi Village, Farmacy, Pink's Hotdogs, Wildflour Greenhills with Ana. From then on, I got other calls from other restaurant owners.
ADVERTISEMENT - CONTINUE READING BELOW
What would your dream project be?
I've always wanted to design a high-rise building and a church. A beach resort would be fun, too.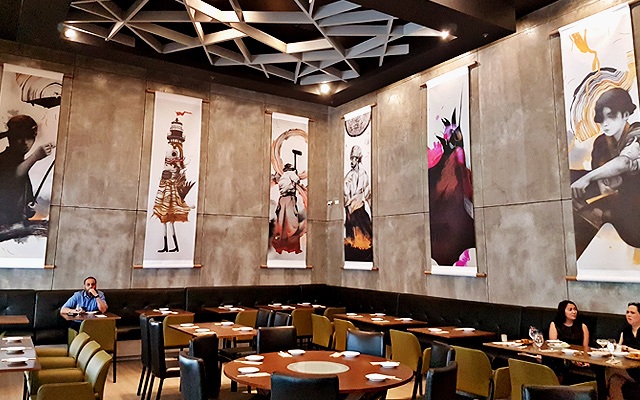 Hibana
What is the most exciting thing about the design scene in the Philippines right now?
Design in the Philippines is booming. People are beginning to understand the value of good design. It's exciting to see people opening up to design so much that they're willing to invest in it.
What challenges do architects and designers face in the local context?
In architecture, as a culture that is highly influenced by the Internet and the outside world, sometimes clients want things that are really not suited to our climate. We look to the U.S. a lot, but most of that country has a temperate climate, so the basic principles for designing for them and for us is not the same. We are in a tropical country and should look more to our roots and other tropical countries for inspiration for what works best for us.
ADVERTISEMENT - CONTINUE READING BELOW
Sourcing the materials is also challenging. We do have more options now, but sometimes the choices are limited. We're still heavily reliant on traditional construction methods of hollow blocks. There are other options available now, but not many are willing to try it.
What are you currently working on?
We are currently working on Wildflour and Farmacy in Greenhills, and more projects with the group. We're also working with Standard Hospitality Group for Yabu's new branches and Mighty Quinn's, which recently opened in Megamall. We are also working with the Max's Group—we were commissioned to do the recently renovated Krispy Kreme on High Street in BGC, and are also working on Yellow Cab Pizza with them.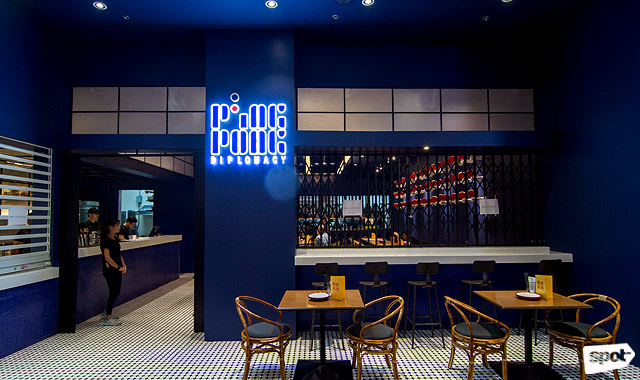 Ping Pong Diplomacy
Our other recently completed projects are collaborations with Charlie Paw: Checkpoint (a gadget store) at UP Town Center, and Ping Pong Diplomacy in SM Aura.
Apart from the restaurants, the team is also working on some private residences—houses and condominiums. Lara's work shows that there is a lot to look forward to in Manila's changing landscape. If designers, contractors and business owners can come together to create a vision that integrates forward-thinking design, innovative techniques and concepts that integrate our own environment as a tropical country, we can truly make an indelible mark globally.
ADVERTISEMENT - CONTINUE READING BELOW
Photos by Toto Labrador (Lara Fernandez Barrios, Farmacy); Tricia Tensuan (Purple Yam); Joey Fernandez (Wildflour); and Lara Fernandez Barrios (Hibana).
Share this story with your friends!
---
Help us make Spot.ph better!
Take the short survey
Load More Stories