12 Local Comic Book Creators to Keep On Your Radar
We think they'd be a great fit at Marvel and DC Comics.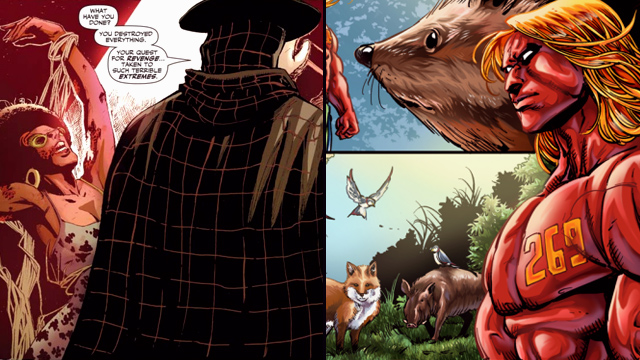 (SPOT.ph) Working for the Big Two (that's Marvel and DC in comic speak) may seem like an elusive dream, but Filipino creators make it look so easy. For nearly 50 years, the work of these creative geniuses have graced the pages of many titles. Just go around any local comic book convention today and you'll be able to spot the work of these talented creators on the same trajectory as their predecessors.
ADVERTISEMENT - CONTINUE READING BELOW
Here's a rundown of just a handful of creators who we think deserve to be on the credits of the next Marvel or DC comic book. When you see these guys at the cons, make sure to have your book signed because you might be holding a collector's item.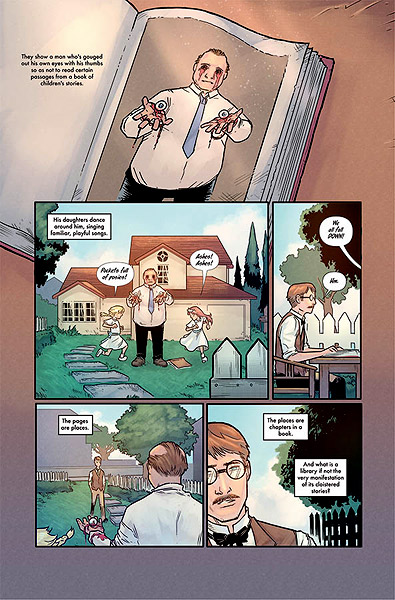 ADVERTISEMENT - CONTINUE READING BELOW
John Amor
As seen in his Eisner Award-winning comic book One Week in the Library, illustrator John Amor has a seemingly simple yet surreal style. He's able to evoke horror in a relaxed setting and his sublime art would be a perfect fit for a Neil Gaiman graphic novel. With just one book, he's already earned critical acclaim and we look forward to seeing more works of brilliance from him.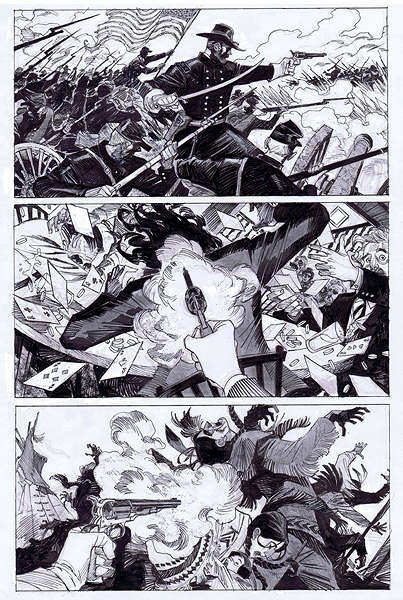 ADVERTISEMENT - CONTINUE READING BELOW
Rey Macutay
A lot of Rey Macutay's work is hard to find locally, so you might end up getting them in Europe or downloading them yourself from Comixology. Whichever way you get your hands on these books, you will be stunned by his vibrant cinematic compositions. Each of his panels is a work of art in itself and packed with so much action that tell stories of their own. Comic book collectors, make sure to hunt for his French-written fantasy graphic novel Ravage, the short story Evangeline from Outlaw Territory Vol.3, and From Island to Islands Books 1 to 3 with writer Jamie Bautista (about the life of Louis Paul Heussaff).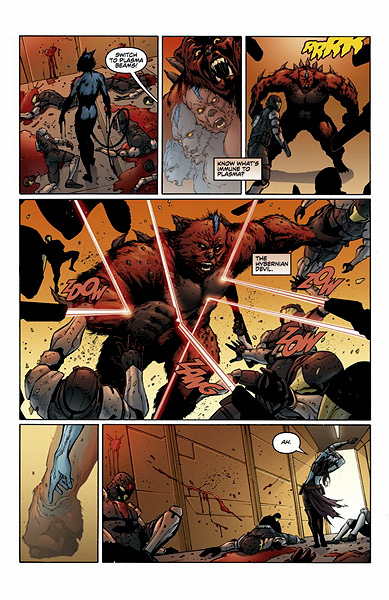 ADVERTISEMENT - CONTINUE READING BELOW
Ace Continuado
With his strong attention to detail and choreography combined with a strong sense of storytelling, this U.S.-based artist is a professional who deserves more high-profile projects. So far, his interior work can be found in the Dark Horse title Shaper and the indie title Moon Streak where he assisted main artist Harvey Tolibao. When he gets his time under the spotlight, this is one artist who's going to crush it.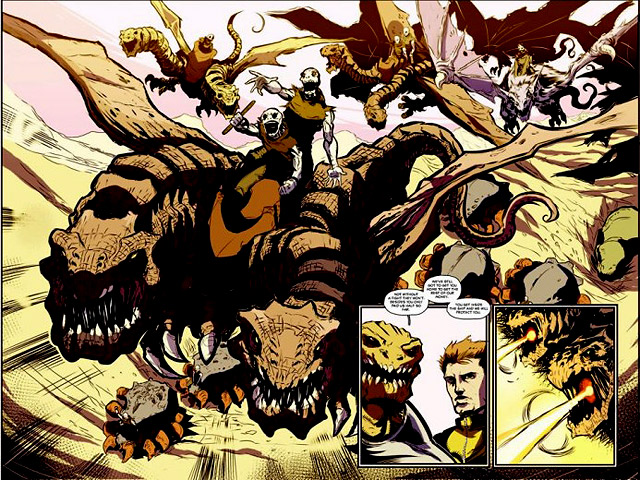 ADVERTISEMENT - CONTINUE READING BELOW
Brian Balondo
Grab a copy of indie sci-fi title Starburn (written by Kelly Bender) to see Brian Balondo's strong character design and adrenaline-fueled action-packed panel art. All his alien creatures are remarkably distinct, so it's almost like he's building his portfolio to do a stint in the Guardians of the Galaxy comic. In the meantime, while we wait for Marvel to give him his shot at the big leagues, try to commission him to do sketches at comic conventions before he becomes blazing hot.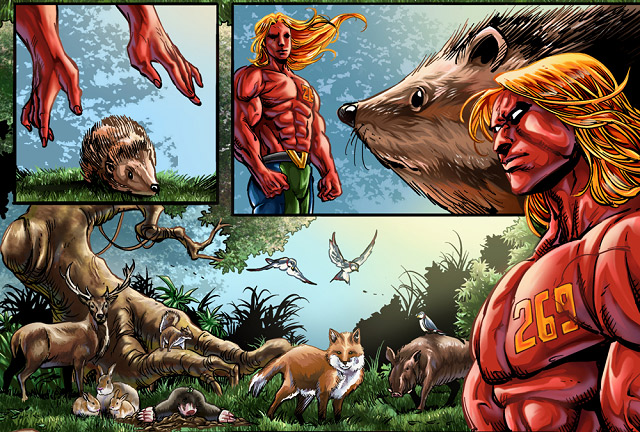 ADVERTISEMENT - CONTINUE READING BELOW
Jim Jimenez
Jim Jimenez was a Disney animator and now a rock-and-roll musician, so you know he's the real deal. His character designs are all inviting to the eye. He can switch from kinetic action scenes to low-key dialogue scenes at the turn of a page and make it all look awesome. He's just that versatile and dynamic. Look for his books, Earthling Vegan Warrior, Mythopolis, and War of Whispers.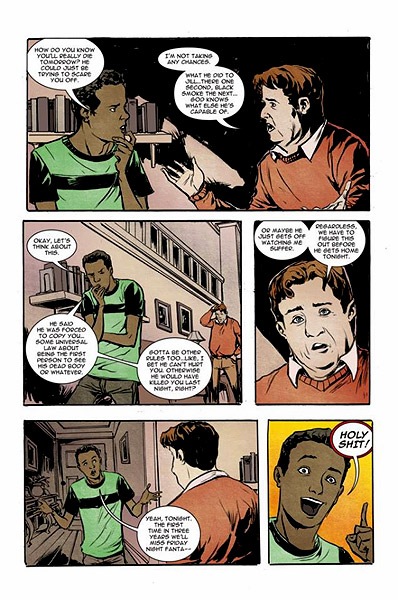 ADVERTISEMENT - CONTINUE READING BELOW
Xerx G. Javier
You know that a graphic narrative is good at telling stories when the artist shows a great eye for angles in each panel and pays close attention to facial expressions—to the extent that it doesn't even need word balloons. That's exactly what Xerx Javier does in each of stories. To understand how a master storyteller crafts an enthralling story, read his books (A Vision of Dust, Doppleganger, and Clive Barker's Nightbreed) and take notes.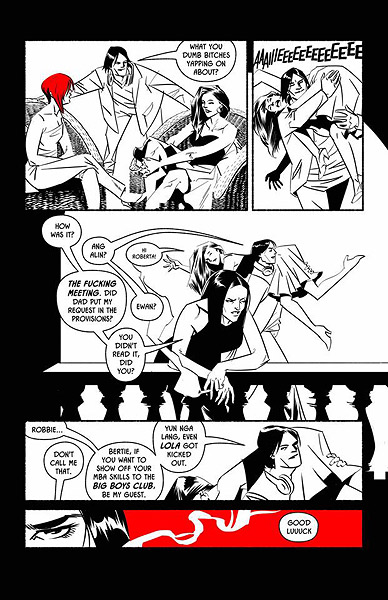 ADVERTISEMENT - CONTINUE READING BELOW
Mike Alcazaren and Noel Pascual
Before Jordan B. Peele directed Get Out, these two writers (Alcazaren is a veteran movie director) came up with their own horror story packed with socially relevant themes. Patay Kung Patay is about a politically corrupt upper-class family under siege by zombies composed of the lower class. They've come up with an appropriately biting satire about bad people getting what's coming to them from the people that they victimize. Their characters may be amoral, but the raunchy dialogue makes them compelling to read.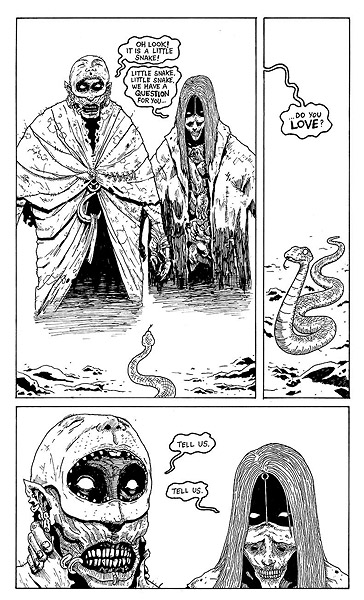 ADVERTISEMENT - CONTINUE READING BELOW
Andrew Drilon 
Andrew Drilon is a virtual chameleon when it comes to art styles, whether he's working with cartoons or realistic figures. The artist-writer tells psychedelic stories that reveal the strangeness of the human condition. A-list U.S. comic book writer Matt Fraction once said that "Drilon does beautiful, otherworldly work—he makes comics like nobody else." His Kara-Kare Kom!ks Platter should be on top of your reading pile.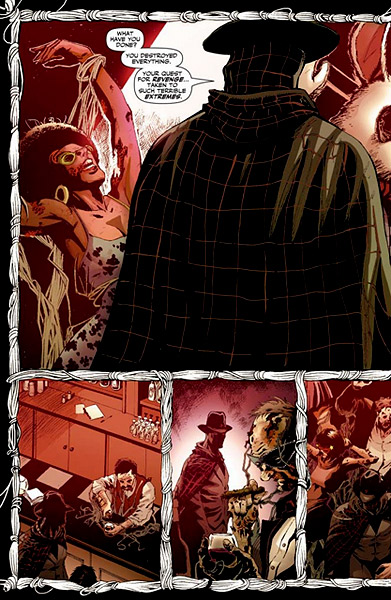 ADVERTISEMENT - CONTINUE READING BELOW
Eman Casallos
If there's one artist on this list who can draw superheroes with a modern style, it would be Eman Casallos. If you look at his work in Dynamite's Masks 2, all his costumed heroes are iconic; he looks primed and ready to draw either the Avengers or the Justice League books. It helps that he is already working for U.S. publisher Dynamite Comics, so it could just be a matter of time before he finally gets on the Big Two's talent radar.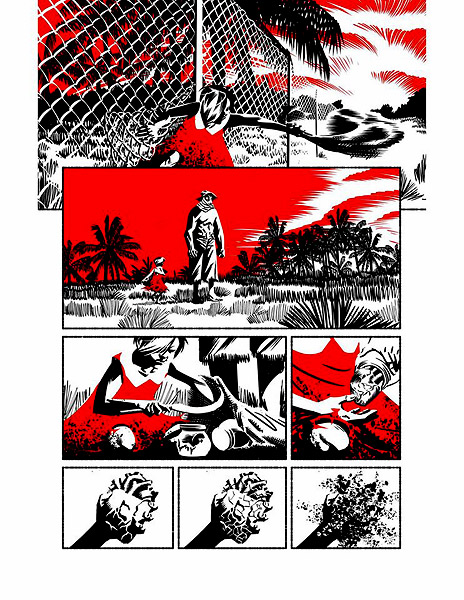 ADVERTISEMENT - CONTINUE READING BELOW
AJ Bernardo
AJ Bernardo's noir-ish style works perfectly for the dark horror portrayed in Patay Kung Patay. The book is in B&W with the occasional blood red that's put to creative use. The stark contrast between the thick negative lines and blank spaces creates a sense of impending doom seldom seen even in American comics. His art recalls early Frank Miller when he was experimenting with his art in Sin City back in the '90s.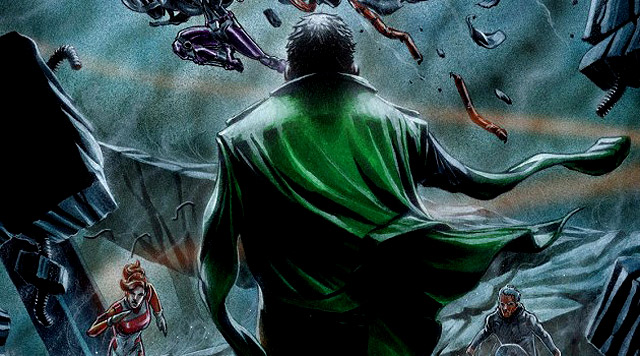 ADVERTISEMENT - CONTINUE READING BELOW
Peejay Catacutan
Like Andrew Drilon, Peejay Catucatan is that rare breed of creator who has full control over his creative vision. He wrote and illustrated a futuristic tale titled Buster, which features four foreign soldiers trapped behind enemy lines in a land that used be called the Philippines. To say more would spoil the surprise, but let's just say that Catacutan's strengths lie in his clear and crisp storytelling and lyrical prose.
Recommended Videos
Load More Stories