Lang Leav Is Switching Things Up With Her New Novel Sad Girls
The best-selling author embraces a grittier side.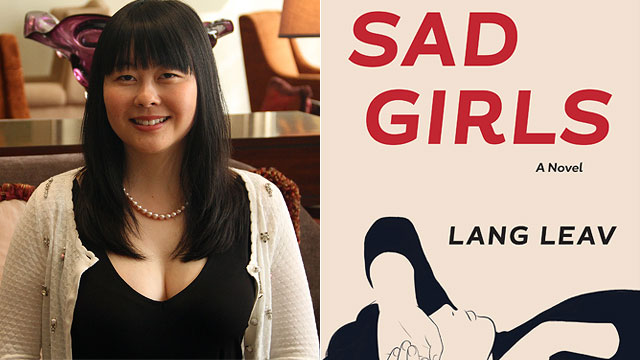 (SPOT.ph) Audiences in the Philippines and abroad have been enamored with Lang Leav's love-drenched poetry since the release of her first collection, Love & Misadventure, in 2013. Her verses are posted and reposted in Tumblr and Instagram accounts across the world—making her a mythical figure of sorts: both a literary success, as well as a social media sensation.
It comes as somewhat of a surprise then, that the best-selling author would abandon her usual formula of microscopic poems, in order to pursue a novel. Sad Girls, her fifth book, is quite a departure from her previous work. But the difference isn't just in length.
Known for her unflinching vulnerability, Leav may throw off her long-time fans with the introduction of Audrey, the anti-heroine and narrator of this new novel. She is not only naive, selfish, and somewhat unlikeable—she's also refreshingly unreliable. Thus, readers who are accustomed to taking Leav's work at face-value may be challenged to question the complex issues of her newest work in a way they never have before.
ADVERTISEMENT - CONTINUE READING BELOW
Leav, who is now in Manila for book signing events, sat down with SPOT.ph to talk about what went into the work, and what she hopes readers will get out of it.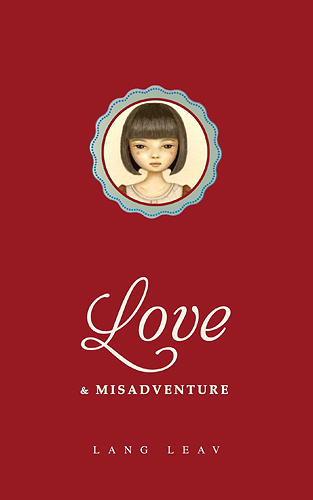 CONTINUE READING BELOW
Recommended Videos
Your books are very popular in the Philippines. What is it about your work that resonates with the Filipino people?
Well, I think love is a universal thing. I sell more books in America than pretty much any other country combined—so I think it's got worldwide appeal. But Filipinos are so passionate and interested in the subject matter of love, and I think that's why they've taken to the work.
Is Sad Girls a romance novel?
Sad Girls was a very hard book to classify. It's not really a romance, although I suppose there is romance in it. Without giving too much away, it could also be a thriller. Someone said to me that it seems like it's in its own genre. I think that's cool.
ADVERTISEMENT - CONTINUE READING BELOW
It's also a bit "meta"—like when the characters wonder if they are just characters in a book. Was that intentional?
It's really funny because the scene with the park bench wasn't there originally. It was something that I wrote in. The characters say, "Maybe in the original version of the story, we were never here"—which they weren't. So I think it's sort of like an in-joke with myself. So yeah, that was done intentionally.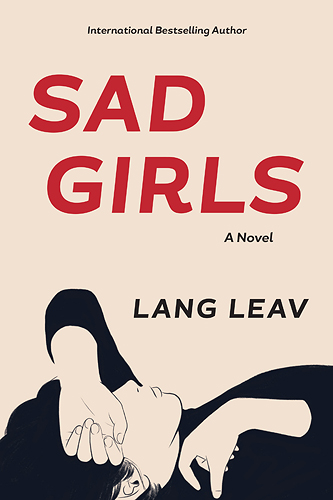 This book is both gritty and dark on one hand, but also rosy-colored and idealistic. Where did you get your inspiration for it?
The book is written from the perspective of an unreliable narrator. She's quite a flawed character, so I suppose she influences the book. I would say she's an anti-hero. She's not the typical protagonist who is so morally perfect and would always do the right thing. Because she doesn't. She makes mistakes, she does horrible things. I just thought it would be fascinating to write someone who is quite multidimensional.
ADVERTISEMENT - CONTINUE READING BELOW
One of my favorite books is The Secret History by Donna Tartt. I'm not a fan of the protagonist, Richard Papen. He's not very likeable and neither are his friends. But it's such a compelling read.
Audrey's voice came into my head, and I wanted to tell it with authenticity. She wasn't a picture-perfect character. But the things that she was telling me, I tried to remain true to. I tried to portray her as accurately as possible.
Audrey is flawed, even unlikeable. Is there anything you admire or respect about this anti-heroine?
She's a very divisive character. People are having such a strong reaction to Audrey because she's not the picture-perfect character people were expecting—she's toxic. But you meet people like that in your life. She's not my favorite character in the book, I have to say. I really love Lucy and Freddy. But I admire Audrey's tenacity, her willingness to overcome her anxiety, to stand on her own two feet, and to learn how to do that on her own and be a stronger person.
One of the issues discussed in this book is anxiety. What steps did you take to ensure you would not glamourize mental illness?
I just wrote from my own experience of anxiety. The opening scene, with the panic attack, actually was a recollection of my first panic attack at a really early age. It was an event in my life. It's a strange thing to call it an event. But it changes you. The world is a different place for someone with anxiety. So I relayed that to my audience.
ADVERTISEMENT - CONTINUE READING BELOW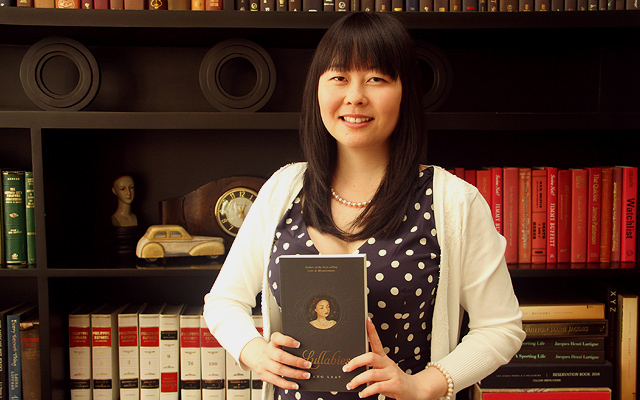 How do you relax and unwind?
By talking to my partner about my day. Just decompressing. I really enjoy that. I'm a simple person, so I look forward to hanging out, watching Netflix, and getting pizza. I mean, that's what life is, isn't it? Just enjoying something together and having a conversation.
Sad Girls explores the romantic relationship of two writers. Your partner, Michael Faudet, is also a novelist. Did you include any real-life scenarios in Sad Girls?
I remember I was visiting Michael's parents in Perth. They had all these pictures of the family on the mantlepiece, including one of Michael when he was a little boy. It was taken at Stonehenge. And he said to me, "It's really weird, there's a picture of me there, but I've got no memory of the day at all." So that's in the book. I thought that was a great metaphor for what one of the main characters was going through—doing something and at the same time, not.
ADVERTISEMENT - CONTINUE READING BELOW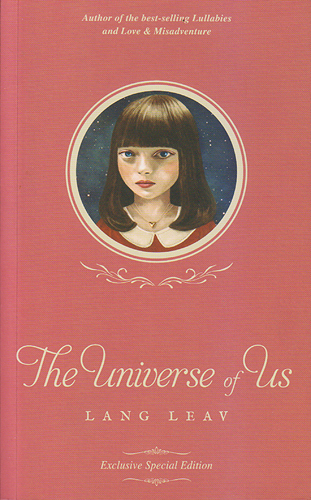 You've made the transition from fashion to painting, then poetry to fiction. Will you surprise us with any other artistic pursuits in the future?
Writing has always been my first love. Even paintings and garments always start with a pen, paper, and idea. And storytelling is something that I do a lot in my artwork. So I'm really happy that it's come full circle, and I can really get into storytelling now. But in terms of creativity, I've always loved exploring new mediums.
Are there plans of turning Sad Girls into a screenplay?
There has been talk, but I am not allowed to say anything yet.
Which actors would you want to play your characters?
I don't really have anyone in mind. Do you?
Cole Sprouse has the broody vibe of one of the main characters, Rad.
I think he'd make a great Rad.
ADVERTISEMENT - CONTINUE READING BELOW
Sad Girls (P785) is available at National Book Store. Lang Leav's book signing events will be at the North Wing Atrium of SM City Cebu on June 24, and at the Palm Drive Activity Center of Glorietta 2, Makati City on June 25. There are limited slots for each venue, with only 500 and 1,000 participants respectively. The registration starts at 10 a.m. and the program starts at 12 p.m. for both venues. For more information, log on to National Book Store's Facebook page.
Share this story with your friends!
---
Help us make Spot.ph better!
Take the short survey
Load More Stories