(SPOT.ph) They call him "master." You don't have to, of course, and those who call him that do so affectionately. But he's definitely earned the title
Rene Rivo has been in the audio business for over 35 years. Musicians, music lovers, gear heads, audiophiles, make their way to his shop in Marcelo Green Village, Parañaque (he used to have smaller premises in Makati). His shop sells restored turntables and amplifiers, and he's a dealer for some high-end brands as well. There's no price list, though, for the amps that he builds from scratch—these are the product of long conversations; if you want everything wired with pure silver, for example, he can do that for you.
Some clients just need their cartridge aligned or need to buy a cable from the store. Some drop in because they're in the area and want to hang out and hear what's playing on the system that's in place that day—the shop is also where Rivo tests the amps he's built and gives them a thorough workout, listening for ground buzzes and checking if the channels are balanced. Others come in to commission an entire system built from scratch. While we were there doing the shoot and interview, Ely Buendia popped in to have his turntable repaired.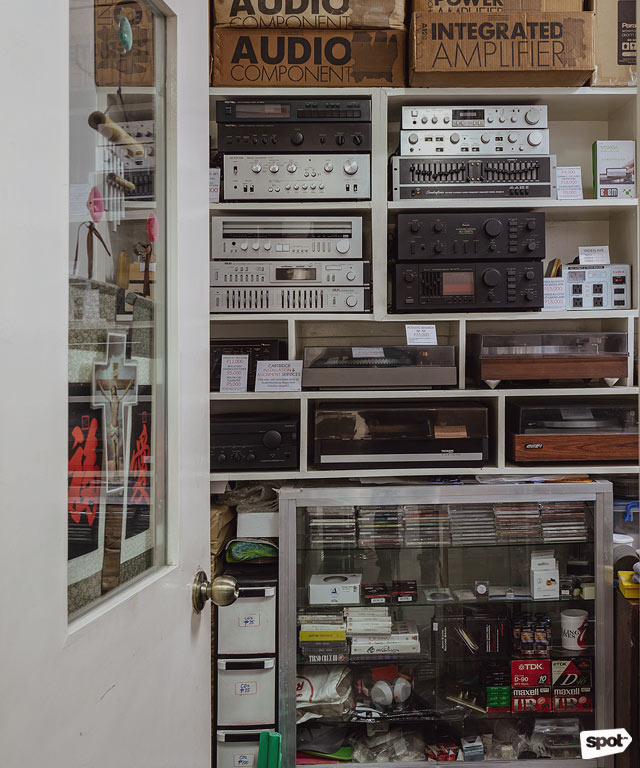 ADVERTISEMENT - CONTINUE READING BELOW
Who Still Listens to Vinyl Records, Anyway?
"Lots of kids," he says, of his current clientele. "The other day I had a teenager come in. I asked what he listened to. He told me, Pink Floyd's Dark Side of the Moon. Another youngster was into Miles Davis. You'd be surprised." I was indeed. I said I felt this generation seemed less connected to music than mine. He shook his head. "They're more involved. There are more ways they can discover music. They have more ways to play it."