Meet the Filipinos Behind One of the World's Biggest Video-Game Companies
Chip Go and JP Tan of Ubisoft Philippines believe that when it comes to video games, it's good to be serious about fun.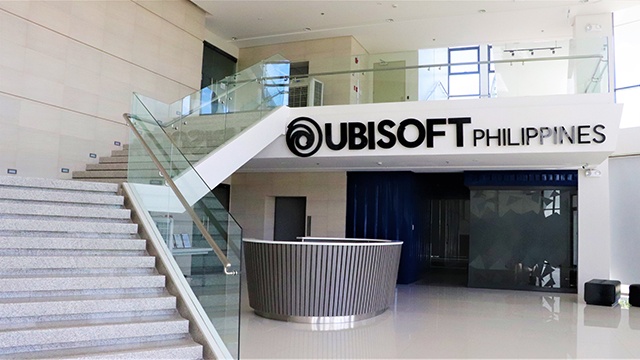 (SPOT.ph) The most striking thing you'd see the moment you step into Ubisoft Philippines' sprawling new office is a long, winding slide right smack in the center of the office's lobby. Painted a bright shade of blue and starting all the way from the second floor, the slide is a whimsical alternative to taking the stairs, perfect for the kids at heart.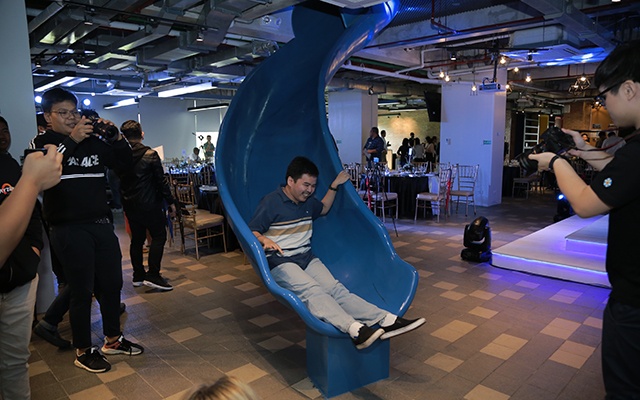 ADVERTISEMENT - CONTINUE READING BELOW
The slide might seem out of place in an office setting, but this isn't like any other office—consider, for example, the fact that one of their core values is to be "serious about fun." Ever since the video game company's local outpost launched in 2016, they have co-developed five video games: Assassin's Creed: Odyssey, Assassin's Creed: Origins, The Crew 2, Skull & Bones, and For Honor. As they continue to bring joy to the lives of gamers the world over, one thing is for sure—Ubisoft Philippines is a showcase of Filipino creativity and talent.
CONTINUE READING BELOW
Recommended Videos
True Gamers Never Forget Their First
It goes without saying that a love for playing video games is a prerequisite for working in this industry. For studio manager Chip Go, it all began when he first played Super Mario Bros. in 1986. "Try to imagine you have a big, black box, with a joystick that you can move in four directions, and you have one button," he laughs as he attempts to describe an old-school Atari. "[As] a young boy, I knew I wanted to make [video] games then."
Unfortunately, there weren't any video game development courses available when he went to college in the late '90s. So instead, he took up Management Information Systems at the Ateneo de Manila University. But the desire to follow his dream never faded—so in 2005, he flew to Seoul, South Korea, to pursue his master's degree in Image Engineering, Major in Game Development at the Chung-Ang University. What followed was a five-year stint at Ubisoft Singapore, where he gained hands-on experience learning what goes behind creating triple-A video games. "[Working in the video-game industry] has always been a burning desire from childhood that led up to certain pivotal moments, and it would take me to where I am right now," he recounts.
ADVERTISEMENT - CONTINUE READING BELOW
On the other hand, lead artist JP Tan's love affair with video games began when he first played the classic role-playing game Final Fantasy VII, finding himself amazed by the game's colors and animation. He never really thought about working in the gaming industry until he stumbled upon Ubisoft Singapore's website. "I saw the faces of the developers—all of them were smiling, all of them were having fun, and they looked like they really enjoyed what they were doing," he says. "[So] I told myself: 'I want to be a part of that.' I took my chance [and applied], then Ubisoft Singapore gave me a call. I guess the rest is history."
It was in Ubisoft Singapore where Tan met Go. As fellow Filipinos, the two hit it off right away. In 2016, they took a leap of faith and brought Ubisoft to the Philippines, with Go as studio manager, and Tan as lead artist.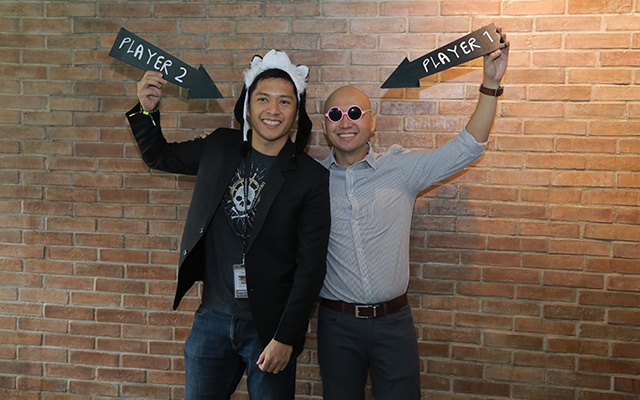 ADVERTISEMENT - CONTINUE READING BELOW
A Home to Call Their Own
Two years and 100 employees later, the company has their very own game development studio. Located in the John Gokongwei Jr. Innovation Center at the De La Salle University Science and Technology Center in Santa Rosa, Laguna, Ubisoft Philippines' new office boasts an open-plan space and three sprawling floors. Huge floor-to-ceiling glass windows let in plenty of natural light. True to their "serious about fun" credo, the office also has a ping-pong room, lounge areas with gaming consoles, and a roofdeck for parties and the occasional company barbecue. Says Go, these facilities provide employees with an environment that fosters creativity and collaboration.
You might wonder, why not Metro Manila? "[Santa Rosa] may seem far in terms of kilometers, yes, but life is measured in time, and it takes less time to travel a farther distance [in Laguna] than it takes to go a very short distance in the Metro," says Go, who takes a twenty-minute bicycle ride to work every day.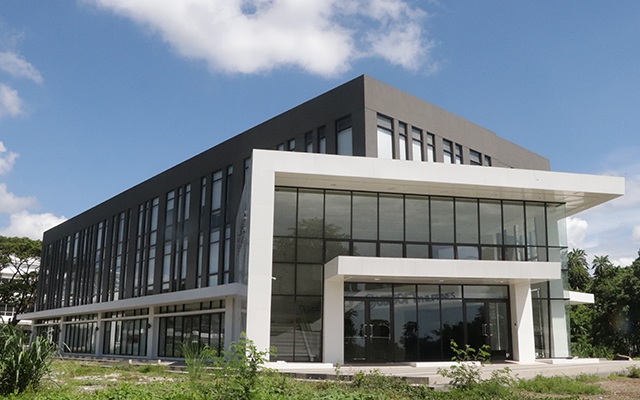 ADVERTISEMENT - CONTINUE READING BELOW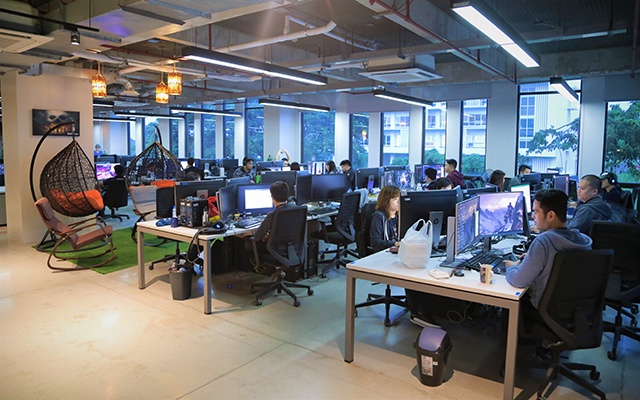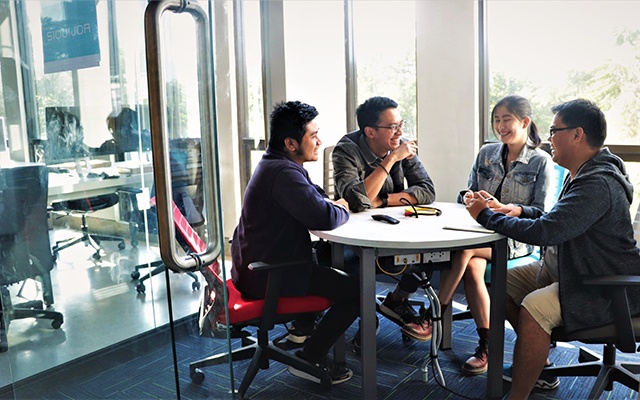 Showcasing Filipino Talent
Tapping Filipino talent was a natural step towards the video game company's expansion, says Go. "Upon studying the Philippine market, we found that [Filipinos have certain] characteristics which make us well-suited for working in video games. We love games, we speak English well, we embrace technology quickly—and most importantly, we're very creative," he continues. "When you take all this, it fits with our strategy to go where the talent is." Looking to build the next generation of Filipino video game developers, Ubisoft has partnered with the De La Salle University's Santa Rosa campus, which now offers various game development courses to students.
ADVERTISEMENT - CONTINUE READING BELOW
Without skipping a beat, Go points out Tan as an example of Filipino talent, admitting that he is constantly in awe of his friend's artistic talents and the many intricate worlds he creates. "I'm probably going to embarrass him, but he always performs amazingly, proving that Filipinos can compete [in] the world stage."
Tan takes inspiration from a myriad sources—from the visual styles of film directors, the works of master painters such as Rembrandt and Picasso, to local architecture. He recalls a recent trip to Intramuros, where the old houses left him in awe. He finds that his exposure to various art forms enriches his work.
So, what is the recipe for an exceptional and ideally best-selling video game? Tan believes that it all boils down to creating a memorable experience for the player. "[A video game] is a close collaboration of different disciplines—such as the level of design, art, and narrative—and all these factors need to come together in the right balance at the right time to create memorable experiences," he stresses.
Go chimes in, adding that it's important to listen to the feedback of their players and adapt their products accordingly. "We have to be very agile—just because we spend months working on something doesn't automatically mean the player will like it," he states. "We have to be humble enough to accept that maybe, you know, there is a need to improve."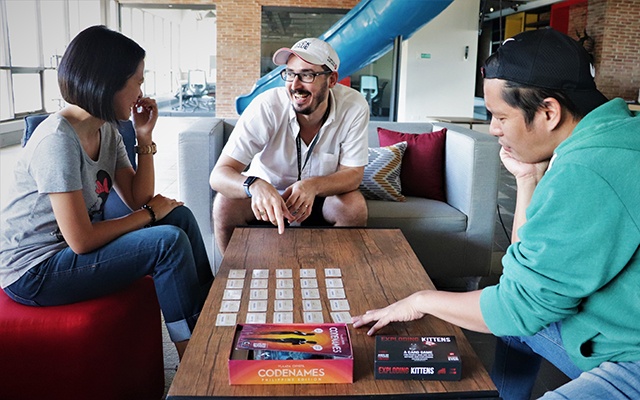 ADVERTISEMENT - CONTINUE READING BELOW
The Rewards of Working in Video Games
Working at Ubisoft isn't all fun and games; in fact, it takes a lot of hard work and talent to come up with a product that gamers the world over will want. "One of the things I tell applicants is to really treat it as a profession," says Go. "When it comes to developing video games, you do a lot of work, you put in the hours, you research. Passion is [only] one side of the coin. The other side is professionalism and discipline."
Despite the tight deadlines and the amount of pressure in video-game development, Go and Tan say that there's nothing more rewarding than seeing others enjoy a game you've worked hard on. "When we saw our players play Skull and Bones for the first time, and we saw it in their eyes that they thoroughly enjoyed it, it was a very gratifying moment," says Tan. Go agrees, adding that even after 10 years of working in the industry, he still gets goosebumps whenever he sees positive feedback online.
In the next decade, Ubisoft Philippines plans to expand the company and hire more local talent—and the spaciousness of the office and its several empty desks are proof. But more importantly, Go wants to continue to cultivate and train young game developers. "Eventually, we want to build a virtuous cycle, where the people that you train will train others, and so on. That's our plan," he reveals. "And I won't be shy about saying this, but we want to replicate the success of Ubisoft Singapore here."
ADVERTISEMENT - CONTINUE READING BELOW
In the two years they've been on local shores, Ubisoft Philippines has achieved far more than Go and Tan could have imagined. With their firm commitment to opening doors for aspiring Filipino game developers, there are more exciting things in store not just for Pinoy talent, but for video gamers around the world.
For more information, log on to Ubisoft Philippines' Facebook page.
Update as of August 24, 2018 (3:30 p.m.): A few corrections have been made to this article. When it comes to employee development, Ubisoft hopes to build a virtuous cycle, not a "virtual cycle." The article also incorrectly stated that Chip Go pursued a master's desgree in Computer Games at Seoul's Chung-Ang University. In fact, he finished his postgraduate studies with a Master's Degree in Image Engineering, with a Major in Game Development. Finally, Ubisoft Philippines' new office is housed in the John Gokongwei Jr. Innovation Center at the De La Salle University's Sta. Rosa campus. The article has been updated to reflect these corrections.
Share this story with your friends!
---
Help us make Spot.ph better!
Take the short survey
Load More Stories