Meet the Filipina Who Helped Launch Harry Potter, Fantastic Beasts + More
Charisse Meloto works her magic on books that make kids love reading.
Just like many children her age, a young Charisse Meloto read through her fair share of books. She remembers leafing through the pages of a paperback copy of Clifford the Big Red Dog and laughing out loud at its illustrations. She recalls adoring the love and friendship Clifford and his owner Emily shared. In her grade school years, she once found herself in trouble for not being around for school pick-up because she was engrossed in a book at the library.
Little did she know that she would get to work for the same company that produced Clifford the Big Red Dog, as well as the Harry Potter series, The Magic School Bus, Captain Underpants, and many other well-loved children's tales. As Scholastic Vice President of Global Brand Publicity and Franchise Strategy, Meloto gets the unique chance to replicate those fond memories she had as a child for millions of other children around the world. "It's a tremendous honor and privilege to work on brands and books that have turned kids into lifelong readers," she tells Town&Country Philippines in an interview.
ADVERTISEMENT - CONTINUE READING BELOW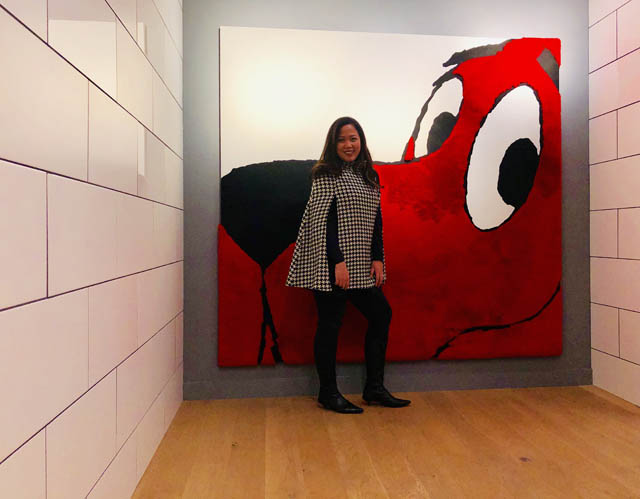 CONTINUE READING BELOW
Recommended Videos
In her role, she juggles multiple tasks. One day, she could be at the office attending brainstorming meetings, and the next, traveling with one of Scholastic's authors for a book tour. Her work days are never the same and she admits that she thrives in the fast-paced environment. "It's incredible and as much fun as you might imagine," she says of life at the New York-based publishing company.
ADVERTISEMENT - CONTINUE READING BELOW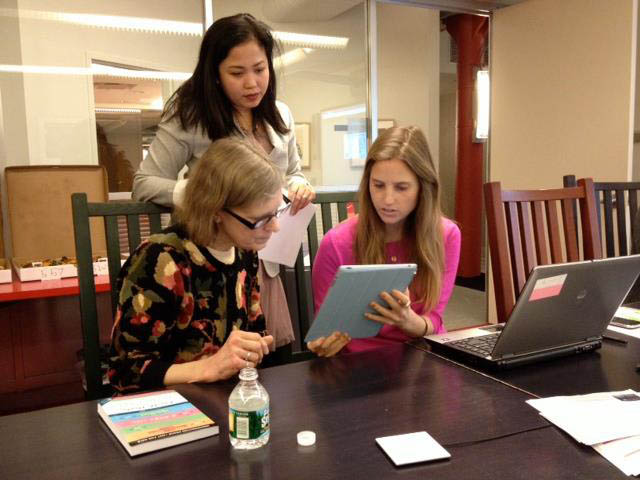 Meloto has nothing but praise for the company,  saying she feels blessed to work for a global company committed to creating new generations of readers. "I'm surrounded by the best in the business. There's a deep sense of family culture and unparalleled camaraderie. I'm proud to be a part of the diverse staff and to work with some of the most talented authors and artists in the publishing world." 
ADVERTISEMENT - CONTINUE READING BELOW
Now based in New York, she hails from a family of educators in the Philippines. After her father succumbed to cancer at the age of 45, Meloto's mother took her and her three sisters to the United States in the late '80s. 
She adds as an aside, "I learned from an early age the importance of knowing the difference between fact and fiction, the consequences of not having a free press, and the significance of speaking out in your community and country as a whole. Change is possible." 
She and her family settled in West Virginia, but it was during a vacation to New York that she first set her sights on the city and was instantly captivated by its vibrance, pace, and diversity. It became her goal to live and work in the city. After graduating from the College of Mount St. Vincent, Meloto found work at a boutique public relations agency, though she felt that it was not her calling.
ADVERTISEMENT - CONTINUE READING BELOW
"I was looking for something that brought joy, meaning, and purpose in my life," she says. "I am a self-admitted workaholic. And I figured then that if I were to spend so much of my time at work, I might as well enjoy it, right? I decided that my next step was to work for a company that made a positive difference in people's lives. As a modern-day immigrant, part of me also had this intrinsic need to give back to the country that gave me a chance of a lifetime."
ADVERTISEMENT - CONTINUE READING BELOW
Despite her minimal experience in the publishing industry, she landed a position at Scholastic, which at the time had just published Harry Potter and the Prisoner of Azkaban. The person who hired her, she tells T&C, was actually J.K. Rowling's publicist. Meloto has been with Scholastic ever since, marking 19 years with the company—and it doesn't look like she's anywhere near slowing down. Most recently, she launched the screenplay of Fantastic Beasts: Crimes of Grindelwald, based on the film of the same name.
Throughout her career, Meloto has made many memories with the Harry Potter franchise. In 2016, Scholastic published the scriptbook of Harry Potter and the Cursed Child in North America. She recalls traveling with the Scholastic Harry Potter team from bookstore to bookstore, to TV networks, and to journalists' homes, making special drop-offs of the new release just before the book's midnight release in New York.
"For the team, it was a thrilling experience after months and months of working together. It took an incredible team effort to pull it off," she says. "Scholastic sold two million print copies of the Cursed Child in two days."
ADVERTISEMENT - CONTINUE READING BELOW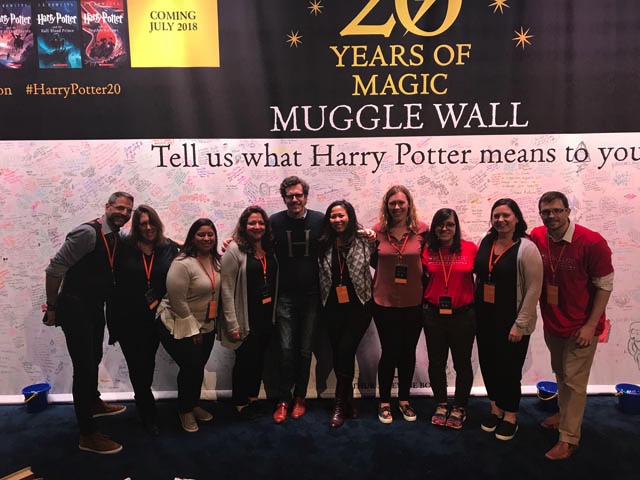 In her 19-year career as a publicist, Meloto has learned these key lessons: Trust your instincts, dare to be different, listen often and learn from mistakes, and take risks and be bold.
Meloto has also gotten to work with celebrity authors like LL Cool J, Will Smith, and his wife Jada Pinkett Smith. Among others, one project she will never forget was working with anthropologist, primatologist, and conservationist Dr. Jane Goodall, with whom Scholastic had published a picture book.
ADVERTISEMENT - CONTINUE READING BELOW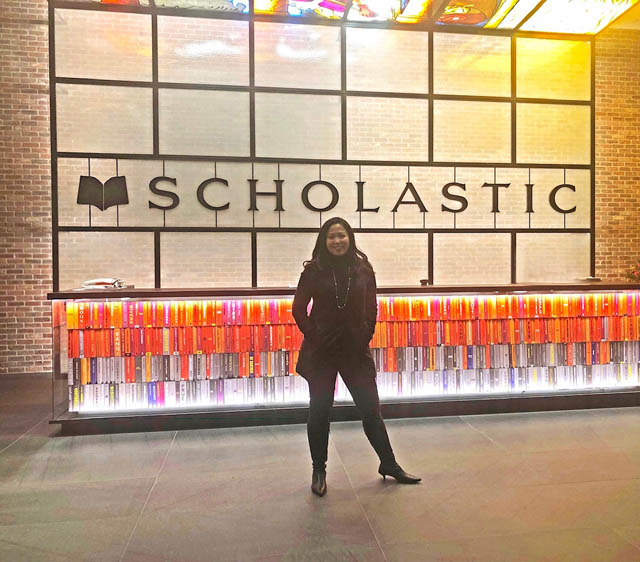 On September 11, 2001, Meloto recalls being busy at work—organizing press events for Goodall's book release. She was scheduled to meet with Goodall and her assistant at a photo shoot with TIME and USA Today when the 9/11 tragedy struck. Her office in SoHo was near the twin towers of the World Trade Center.
ADVERTISEMENT - CONTINUE READING BELOW
"Many of us were eyewitnesses to this tragic event. Like many New Yorkers working in downtown Manhattan that day, we were evacuated and, in a state of shock, I ended up walking with my Scholastic colleagues for miles to escape the chaos," she says. "There was no social media or working cell phones at the time, only swarms of people and the sound of fire-truck sirens speeding by. After I finally reached my apartment more than 50 city blocks from the office, I began to receive e-mails and (landline!) phone calls [from] friends and family [checking if] I was okay."
Despite everything, Meloto managed to reschedule Goodall's shoot for the next day, "in an attempt to do 'normal' things." She vividly recalls walking past what is now Ground Zero and traversing through a cloud of smoke. During the shoot, Meloto's mind kept wandering to the incident. She recalls Goodall giving her a hug during the shoot, and remembers being grateful to have had that connection with a human being.
ADVERTISEMENT - CONTINUE READING BELOW
"There weren't a lot of words exchanged that day, but that one simple gesture stayed with me," she says. "I decided that my life from thereon would be one of purpose, empathy, and compassion."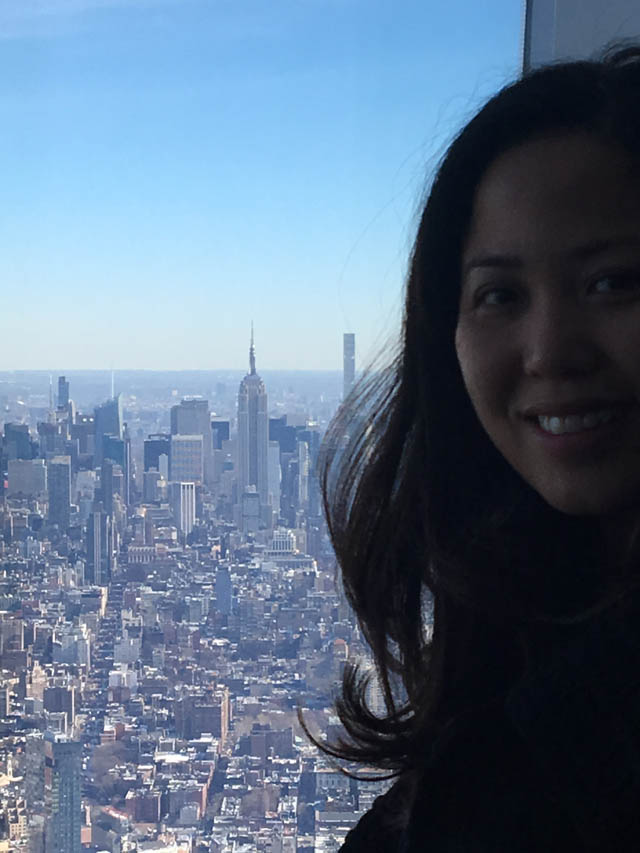 Meloto currently lives just a short distance away from Ground Zero, and continues to be amazed by everything New York City has to offer. "There's a certain energy here that's hard to describe, it's like living in a creative oasis that constantly feeds your body and mind. And when I'm home, I like to go on long walks along the Hudson River," she says. "With skyscrapers beckoning behind me, I often go to Battery Park and from a distance see the Statue of Liberty, her torch raised high up into the sky. I smile and dream about the next big idea."
ADVERTISEMENT - CONTINUE READING BELOW
Share this story with your friends!
---
Help us make Spot.ph better!
Take the short survey
Load More Stories