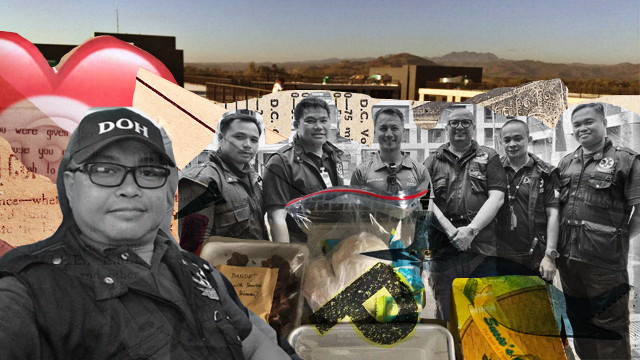 (SPOT.ph) On February 9, the first batch of Filipino repatriates from Wuhan, China—epicenter of the novel coronavirus that has practically halted the world's spinning—came home and were sent straight to New Clark City in Capas, Tarlac, for a 14-day quarantine. With them was the five-strong team sent by the Department of Health to pick them up; otherwise known as the "The Brave 5."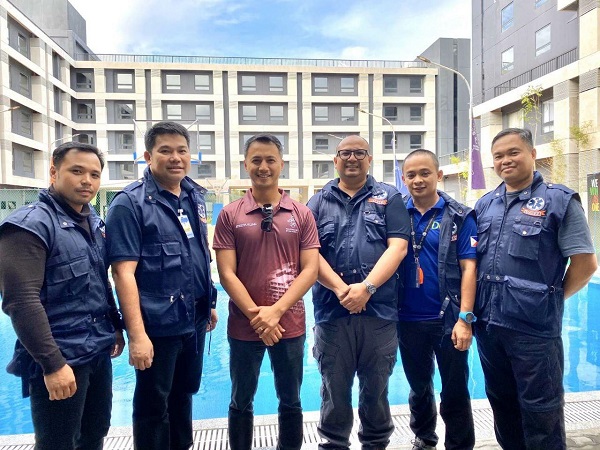 ADVERTISEMENT - CONTINUE READING BELOW
Medical technologist Elmer Collong was part of that team. He was quarantined at the Athlete's Village in New Clark City along with team members from the Department of Health (DOH) and the Department of Foreign Affairs, crew from the Royal Air chartered flight, and, of course, the 30 repatriates they brought home from China. All were cleared of the novel coronavirus (COVID-19) at the end of the quarantine period and sent home on February 22.
Barely a week after, around 500 people were sent to the same facility for quarantine—Filipino nationals who had been onboard the MC Princess Diamond cruise ship on the coast of Japan, as well as the team that brought them home. None have tested positive for COVID-19 as of writing. As the nation is on high alert against the virus, we asked Collong to share his experience at Athlete's Village.
Here's what it was like to spend 14 days in quarantine for COVID-19:
Day 1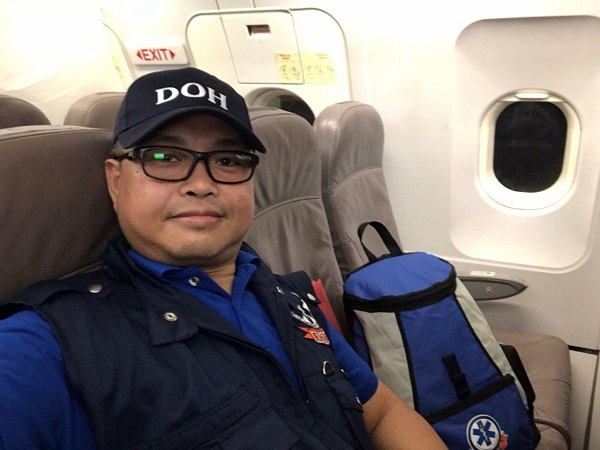 We arrived at the Athlete's Village some time past three in the afternoon of February 8 and checked in on the second floor of Building A so that we could store our luggage and stuff for the long quarantine. The rooms were big enough for three people. There were two beds, one with another pull-out mattress under it. Bathroom and fixtures were nice and user-friendly to the physically challenged. There was a refrigerator and air-conditioning unit in each room as well as a smart TV. Pretty roomy for an individual or a couple and still cozy for a family of four. 
We departed from Clark International Airport in the evening of February 8 with three officers from the Department of Foreign Affairs (DFA). When we returned on the morning of the 9th, we were no longer a medical repatriation team but, like the repatriates we brought home, quarantined individuals.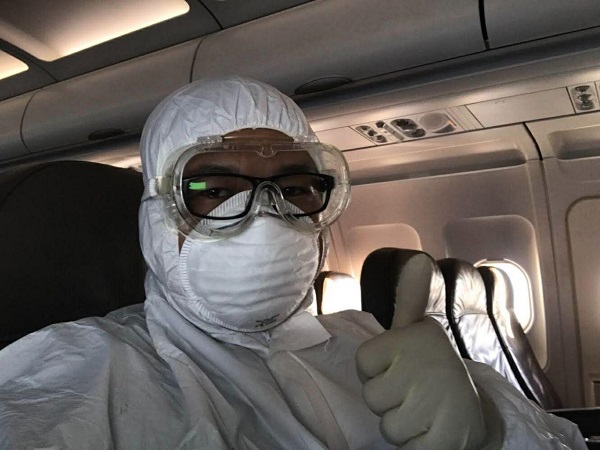 ADVERTISEMENT - CONTINUE READING BELOW
Day 2
We were asked to move up to the fourth floor by the second day so that the repatriates could occupy the second and third floors. My room on the fourth was only slightly smaller. One more thing in each room was a speaker tied to a PA system, which by the third day were used for wake-up calls and other advisories.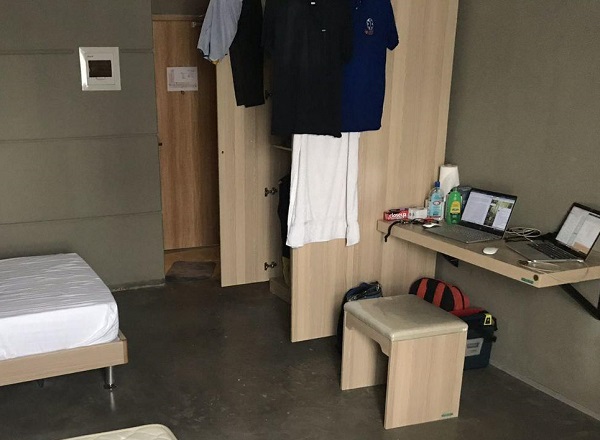 I didn't have a schedule planned out at the start except to get some sun and a bit of exercise. You need that to boost your immune system. They also set up a mini-gym on each floor (or perhaps it was just the third and fourth floor) with some weights and, for us on the fourth, a treadmill. This was later replaced by a stationary bike since we could access the rooftop from our floor and run there. The treadmill went to the third floor.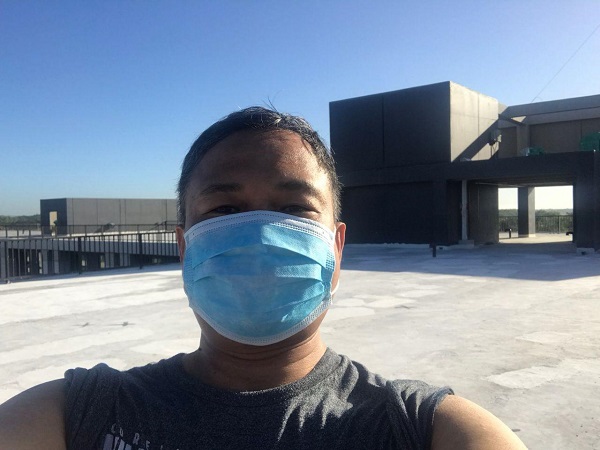 I eventually started a routine of getting some sun and walking-slash-jogging in the morning plus occasionally joining in the morning exercise led by this cool physical therapist guy from the DOH, eating breakfast, soaking the clothes I wore from the previous day and from my morning exercise, then wait for the morning medical check before bathing and finishing up my laundry.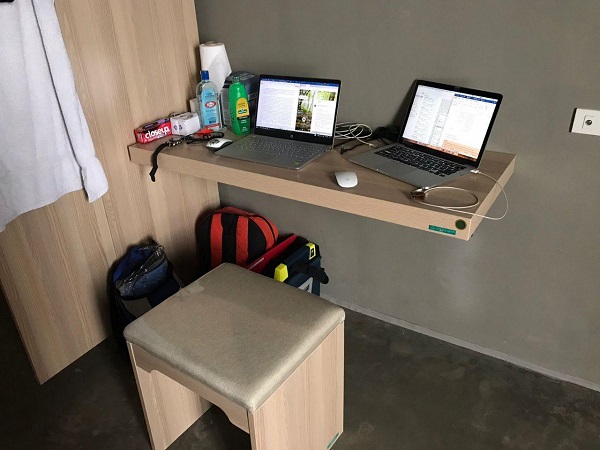 ADVERTISEMENT - CONTINUE READING BELOW
I'd also try to get some work done on my laptop some days but would end up heading back to bed since I was seriously out of shape and easily fatigued. After that morning routine, I'd wake up and eat lunch, then sleep a bit again, and then finally get some office work done before the afternoon medical check and finally the late afternoon to evening team powwow before dinner.
Day 6
Valentine's Day—Yep, I missed my wife. And daughter. But, being a practicing non-conformist, I missed them as much as I did on any other day away from them. My ever loving dad-in-law asked me the previous day what he could get me for the wifey, such as flowers and stuff. Again, my non-conformist self plus the tree-hugger side of me shunned flowers and opted for something my wife would kill for: cheddar Combos. True love!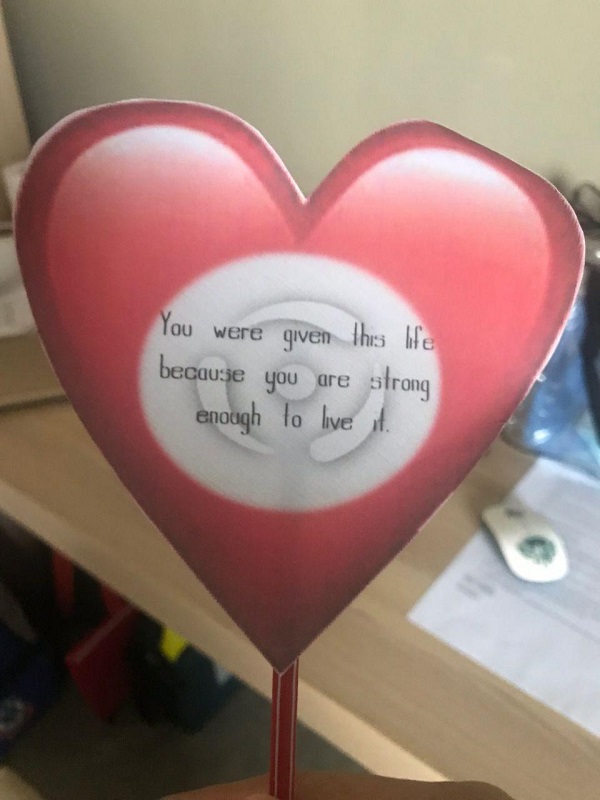 The DOH came up with a cute V-Day card giveaway shaped like a heart and mounted on a stick for each of us. Mine read: "You were given this life because you are strong enough to live it." It was touching for me. I took a picture of it and posted it on our Viber group for the mission. 
One of my teammates already posted his on the Viber group, which read "Think Positive, Be Positive" and this got me laughing. Seeing an opportunity for humor, I reposted his picture jokingly, adding "Umm...a little oversight here, Region 3 (meaning DOH Centers for Health Development-Region 3)" but a supervisor from the Health Emergency Management Bureau already beat me to it with "Noooooo...negative tayo." Everybody got that bit of dark responder humor. 
Day 8 and Onwards
What kept me busy, aside from the routine, was communicating with the DOH Health Emergency Management Bureau (HEMB) to relay/report on our experience and things to improve for the next team and their mission, improving on emergency/disaster plans at work, coordinating with the office on work—and finally finishing Death Stranding on my PlayStation 4. Also, doing the laundry. I had enough clothes for 14 days but settled on rotating about four sets of clothes instead so I had something to do plus wouldn't have to bring home dirty laundry.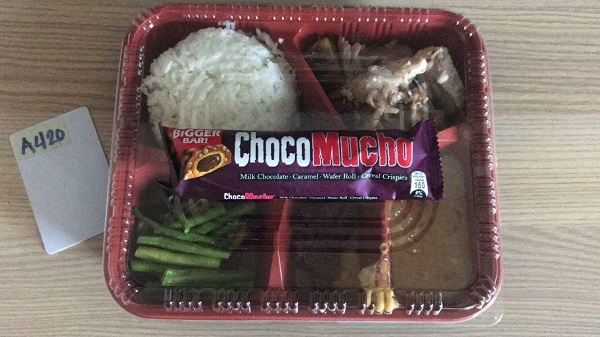 ADVERTISEMENT - CONTINUE READING BELOW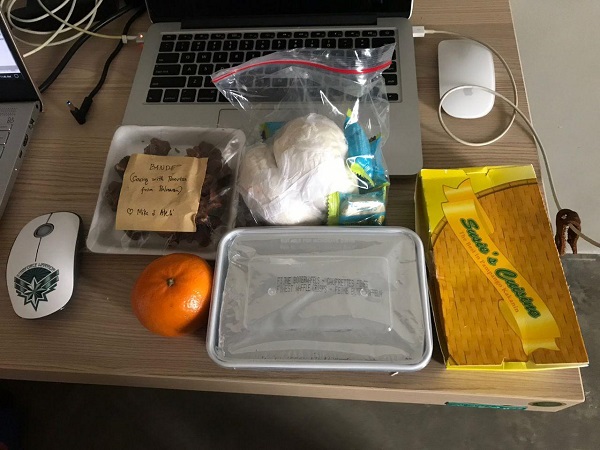 At some point, I started reading a book of H.P. Lovecraft stories, but I got as far as the opening paragraphs of Dagon, and then fell asleep and the book fell on my face. The spine kind of hit me hard and I felt the Old Ones were too close for comfort so I put that aside and watched Star Trek: The Next Generation reruns instead. Yup, lots of Netflix, especially at night; that, and cooking and history videos on YouTube.
Day 14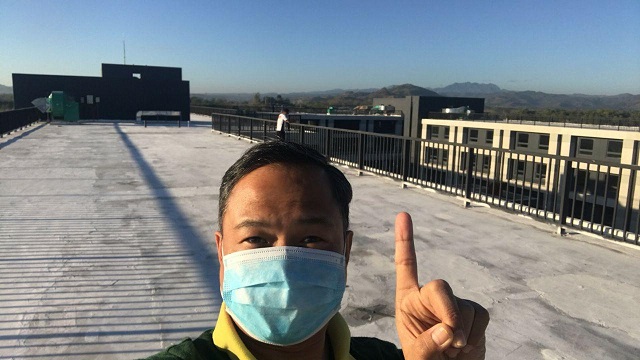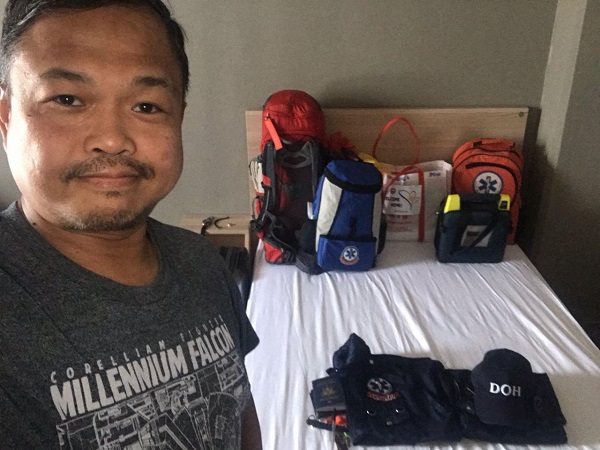 Freedom felt kind of anticlimactic; I was used to coming home from other kinds of deployment, only this one came with a certificate from the Bureau of Quarantine officially clearing you of the disease. There was a send-off program for the team and the repatriates organized by the DOH and Secretary Francisco Duque. It was really nice and made us feel we've proven a point so we were all pretty gung-ho about beating the virus. 
ADVERTISEMENT - CONTINUE READING BELOW
In the end, the best part was seeing and holding our loved ones again. And also finally having a meal surrounded by family—with lots of fresh vegetables.
Share this story with your friends!
---
Help us make Spot.ph better!
Take the short survey
More Videos You Can Watch
Load More Stories