A Brief Chat With the UP Graduate Whose Facebook Post Went Viral
His post, shared over 17,000 times, is a call to face the realities of poverty.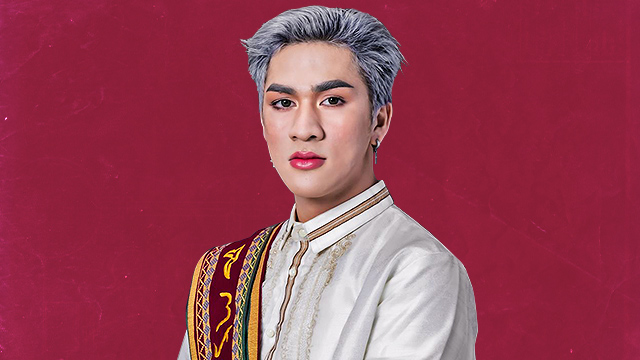 (SPOT.ph) We're at the tail end of graduation season, and your feed is probably filled with yearbook photos of new graduates sharing their own stories of success: a cum laude who grew up poor, a pre-med grad whose GWA is almost perfect, or a returning student whose age didn't matter in getting a degree. But 21-year-old Rene L. Principe Jr.'s story isn't just another rags-to-riches tale, in fact he "refuses to glorify the extreme poverty that [he] went through." His now viral post shared on July 25 shows off his cool dyed hair with the caption: "Contrary to popular belief, dyeing your hair is not a hindrance to success, but poverty is." And with more than 17,000 shares, he hopes to open people's eyes to three things: quality education for all, the importance of giving attention to our science sector, and the passing of anti-discrimination bill. "All of these issues are intersectional so I hope our government responds systematically," the new grad told SPOT.ph in an online exchange.
ADVERTISEMENT - CONTINUE READING BELOW
CONTINUE READING BELOW
Recommended Videos
Principe was a scholar of the Department of the Philippines - Science Education Institute and student-beneficiary of the Expanded Students' Grants-in-Aid Program for Poverty Alleviation. These were aid programs he depended on as a kid who "used to eat restaurant leftover scraps for breakfast… and lunch… and dinner." His family lost their home to fire in Compostela Valley so they had to migrate to Cagayan de Oro with nothing.
ADVERTISEMENT - CONTINUE READING BELOW
"There's a common notion na 'Di mo kasanalang pinanganak kang mahirap, pero kasalanan mo if mamatay lang mahirap.' I refuse to believe that because poverty is a systemic problem," explained Principe. "The reality is it will take generations of achieving something for a poor family to eventually get away with poverty. Hard work and perseverance should be acknowledged pero it is not enough. I've seen how poverty sheds the pool of students and how it kills big dreams, I've seen my friends drop out of school to work, I've seen how many students choose to not go to college because of very expensive tuition fees, I've seen many students be refused of taking exams due to unpaid miscellaneous, I've seen working-students fail in their academics due to extreme exhaustion. This is the story of the struggling majority and it needs to be slapped in our privileged mindsets."
ADVERTISEMENT - CONTINUE READING BELOW
He added that glorifying the Filipino trait of resiliency has become a double-edged sword. "Madaling i-judge na kaya may mahirap ay dahil tamad sila when in fact, we have to work 10 times as hard. Poverty is the problem, it doesn't give us the headstart that the privileged class has." And his essay-like post was meant to dispel this notion. "Maybe 'rags-to-riches' narratives are so glorified for the past years because it is RARE to begin with. As long as education remains inaccessible to all, stories like mine will just remain as the very few 'inspiring' stories that gets featured, pero it will never be the reality for the majority of the marginalized."
It's even harder when a Filipino child has big dreams of becoming a doctor, a scientist, or even an astronaut since our research agencies aren't exactly exalted in this country. For Principe, he just wanted to "leave this planet for good" at the age of eight and so he worked his way towards his childhood dream of becoming an astronaut by taking up Physics and eventually shifting to Applied Physics, the closest one can ever get to studying astronomy in the Philippines.
ADVERTISEMENT - CONTINUE READING BELOW
"The problem is that our home-grown professionals tend to migrate in a situation called 'brain drain' to look for opportunities abroad. I want to instill that although we are currently in a hopeless state, it is very important to give back to the Filipino people, to whom we Iskolars [ng Bayan] owe our education to. It will take time but all we need is courage and dedication to serve," he said, and then reiterated that this lack of homegrown scientists is because attaining further education is almost immposible because of poverty.
"If we make education free and accessible then we will surely witness a successful generation. I urge our government to invest more in our education, make it free and accessible, because it is the long term solution to deter criminality, overpopulation, teenage pregnancy, etc. The expensiveness of education will only make the rich richer and the poor poorer in the long run." 
ADVERTISEMENT - CONTINUE READING BELOW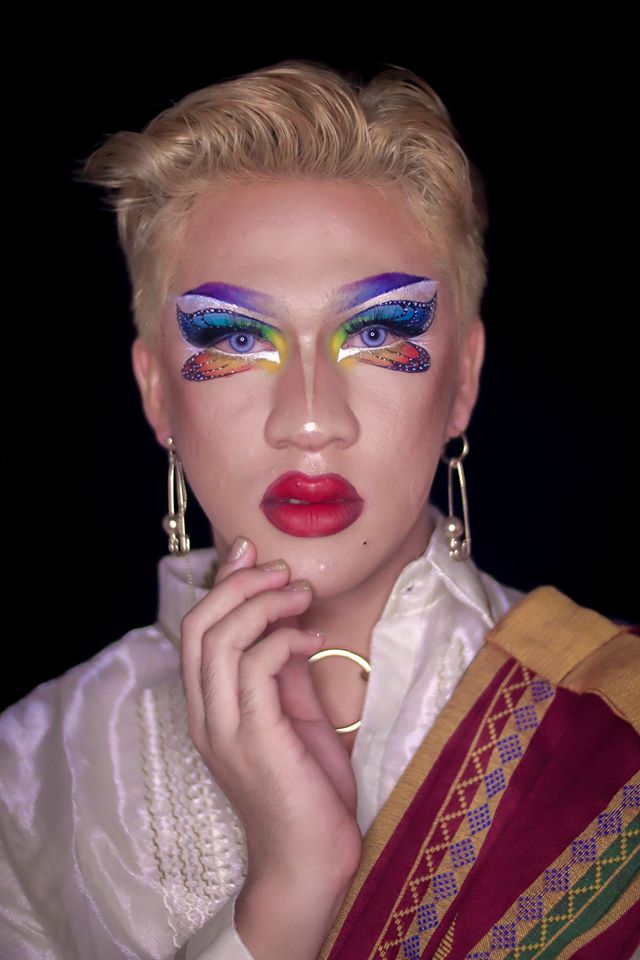 Principe, who goes by the pronouns "he" or the singular "they" and identifies as genderqueer, is a cum laude graduate of the five-year program BS Applied Physics Major in Instrumentation from the University of the Philippines - Diliman. While he didn't have a hard time strutting to school with silver-dyed hair and in full make up, he can't say the same for other members of the LGBTQ+ community in the country. "The only progress is that we are more visible nowadays. But as long as we don't have laws securing our safety against homophobia and discrimination, the fight is far from over," he points out.
ADVERTISEMENT - CONTINUE READING BELOW
Principe wishes to someday be part of the country's developing space industry. For now, he's serving as a Junior Faculty Instructor at the state university, inspiring the next generation of scientists. And maybe if all kids are given the chance to reach for the stars, then a Filipino flying to the moon may not be too big of a dream.
Hey, Spotters! Check us out on Viber to join our Community and subscribe to our Chatbot.
Load More Stories