Top 10 Scariest Spots in Metro Manila
Looking for a good scare this weekend? Here's where you can go.
No one loves a good scare more than the Pinoy. If the arrival of Typhoon "Santi" won't do the trick this weekend, pack your flashlight and head over the eeriest spots in town:
1. Ozone Disco, Quezon City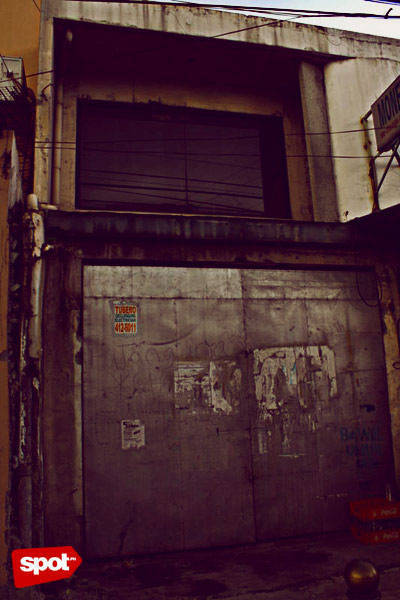 Seen and heard: Teenagers working the disco stick 'til the wee hours of the morning...at Ozone Disco, where 160 people burned to death and 95 others were injured in March 1996. Most of them were students celebrating their graduation. Every now and then, there are said to be glimpses and sounds of teen ghosts partying at the now unused building. "There were voices in agony when we went inside years ago. At first, we didn't realize what it was but as soon as we did, we ran to the exit," says Olivier Guevara, who used to go ghost hunting.
Approved for occupancy of only 35 people, Ozone Disco was packed with 400 people that fateful night in '96. With the emergency exit blocked by a new building nearby, Ozone Disco was "undoubtedly a deathtrap," Ismael Mathay, Quezon City mayor at that time, said. The Philippine Center on Transnational Crime called the Ozone Disco fire the worst fire in the Philippines.
ADVERTISEMENT - CONTINUE READING BELOW
Ozone Disco now stands in the middle of a restaurant and a moneychanger near the bustling Memorial Rotonda in Quezon City. Old, dirty and quiet, most people don't know it's the site of a tragedy that happened 13 years ago.
[previous|page|next]
2. Capitol Medical Center, Quezon City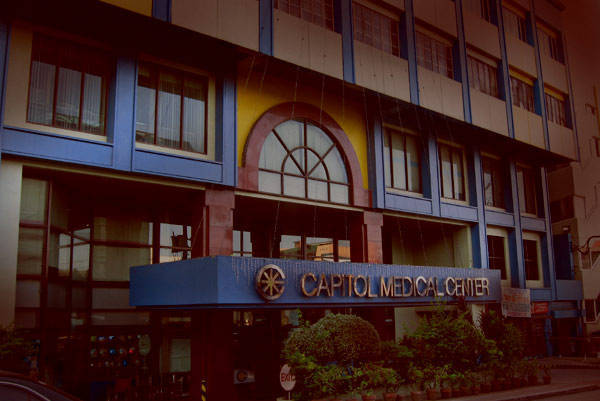 CONTINUE READING BELOW
Recommended Videos
At the Capitol Medical Center, nobody uses a certain elevator. According to a doctor there, an orderly fell to his or her death in that elevator shaft. The orderly was talking to someone and didn't notice there was no elevator cabin when he or she stepped inside.
Nobody told this story to Kevin Sandiego. Sandiego, his father and his sister were supposed to get off at the second floor but the elevator took them to the basement. A man wearing slacks and a long-sleeved shirt got off at the basement and they followed him, thinking there was another way.
"The man turned to the left and so did we but there was no corridor, just a wall. The man vanished into thin air. We ran to the elevator but it was closed. We had to bang the elevator doors in almost complete darkness before it finally opened," Kevin says. A nurse later told them that the basement used to be a morgue.
ADVERTISEMENT - CONTINUE READING BELOW
[previous|page|next]
3. Balete Drive, Quezon City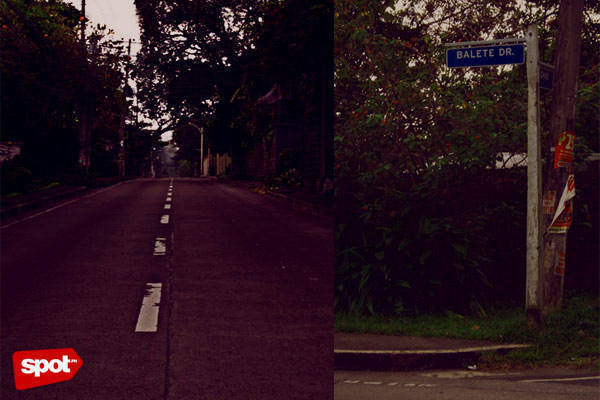 Infamous enough to inspire a 1988 movie, Peque Gallaga's Hiwaga sa Balete Drive, Balete Drive is still one of the most whispered about haunted places in Manila. It is named after the balete trees, which are known to be homes of paranormal beings, along its road.
A white lady, bloody or faceless, is said to haunt the road at night, appearing in the backseats of taxis, seen in rearview mirrors. Some say she was raped and killed by a taxi driver, others say Japanese soldiers raped her during World War II. Motorists are advised to take alternate routes at night. If passing the road is unavoidable, there are several precautions: Make sure the backseat is fully occupied, don't look back and don't look in the mirrors.
[previous|page|next]
4. Q.C. Ville, Central Ave., Quezon City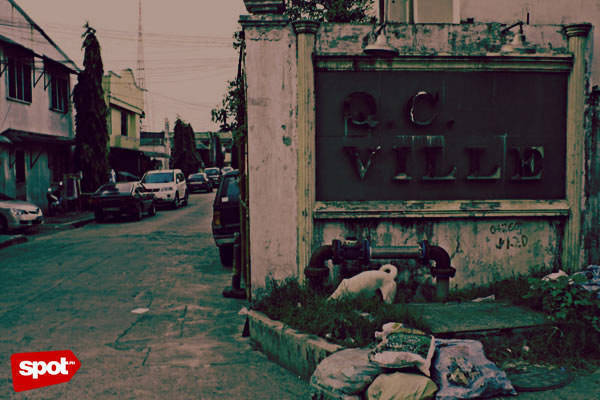 ADVERTISEMENT - CONTINUE READING BELOW
A writer, who asked not to be named, tells of her aunt's house in Q.C. Ville where white dwarves, aswang and a white lady have been spotted. An aswang, a female flesh-eating creature in this case, was seen flying over their house. Its wings were heard flapping except when it flew over their roof, directly above where their altar is located inside. They also saw a white lady on the terrace of the house opposite theirs.   White dwarves, known as the kind ones, were heard eating in the middle of the night with their spoons and forks clanging. The residents have taken to leaving candy in the corners of their house for the dwarves.
"They've lived in Q.C. Ville before there were cemented pavements. It looked like a forest back then," says the writer.
[previous|page|next]
5. Manila Film Center, Pasay City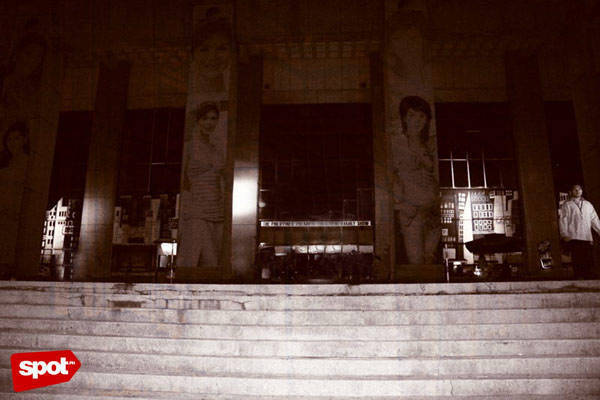 Real ghosts or ghosts in our minds? Legend has it that hundreds of workers were buried alive in the Parthenon-like Manila Film Center after the upper floor collapsed in 1981. The construction of Former First Lady Imelda Marcos' "palace" was rushed to make it in time for the 1982 Manila International Film Festival. It is said that only a few workers were saved from the rubble and Marcos ordered cement to be poured over the bodies to meet her deadline. Some say that the ghosts of the workers haunt the building and still seek justice.
ADVERTISEMENT - CONTINUE READING BELOW
In 2005, Howie Severino and I-Witness produced a "half-baked conclusion." Based on paper trail and interviews, Severino says, "Not more than a dozen died (we heard figures as high as 169, which was based on an Inquirer account of a spirit questor expedition years ago), and NONE of them were left behind in the Manila Film Center."
"Unless someone can produce the facts to prove otherwise, or even just relatives, the case of the missing workers inside the Manila Film Center must be one of the country's biggest urban legends ever," Severino says.
At present, the Manila Film Center is host to "The Philippines' Premiere Theatrical Family Show."
[previous|page|next]
6. University of Sto. Tomas, Manila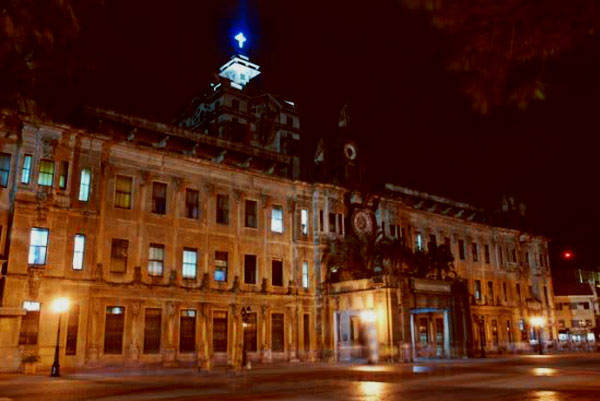 One of the most famous horror stories of the almost 400-year-old University of Sto. Tomas is the one where students feel a tapping on their foreheads when using the ladies' restroom in the Main Building. When they look up, they see the gently swinging feet of a female student who committed suicide in one of the cubicles, as the story goes. Also, a headless nun is said to roam the St. Martin de Porres building, formerly known as the Medicine Building. A UST student says a professor told them to leave the building by 6 p.m. There are also sightings of friars roaming the grounds and wailing voices heard.
ADVERTISEMENT - CONTINUE READING BELOW
Thousands of people died in the university, History Prof. Jose Victor Torres told Varsitarian.net. The university was an internment camp in the 1940s; some prisoners died of hunger, some committed suicide while others were murdered.
"The University's buildings have so many secrets to tell," Torres said. "It has witnessed so many histories, causing people to make and think of their own tales. Some may be real, others may not."
[previous|page|next]
7. University of the Philippines, Manila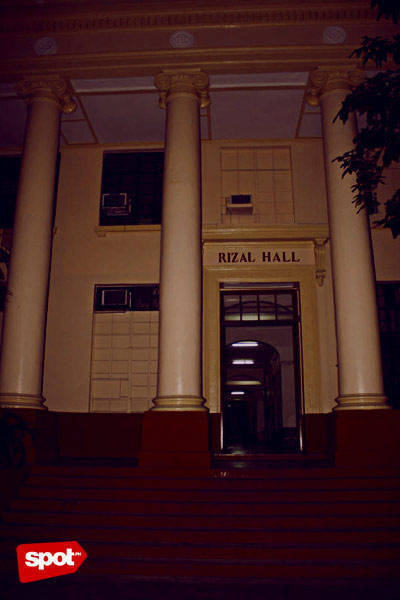 Established in 1908 and battered by World War II, the University of the Philippines Manila has its fair share of ghostly sightings. In the College of Arts and Sciences, also called Rizal Hall, spirits are said to make their presence felt in the bathrooms and chemistry laboratory. A few meters away is the Gusaling Andres Bonifacio which houses what is believed to be the ghost of a janitor who committed suicide. On the first floor, there is said to be a 10- to 12-year-old child running. Meanwhile, the ghosts of nurses and interns are said to make their rounds in the Philippine General Hospital.
ADVERTISEMENT - CONTINUE READING BELOW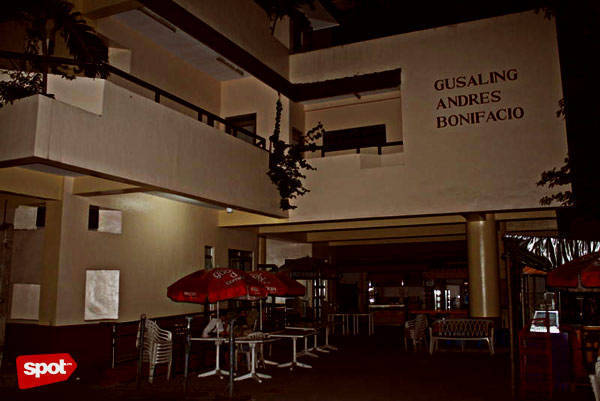 [previous|page|next]
8. City Hall, Manila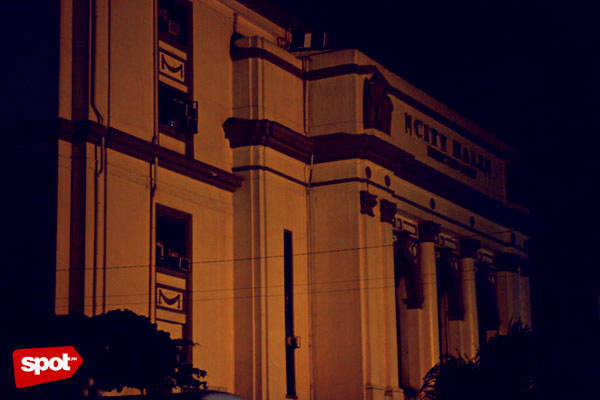 When the clock strikes 6 p.m., you'd better leave Manila City Hall, according to employees. They hear strange noises, whispers and footsteps when night falls. Since it's the city hall of one of the most bombarded cities in the Philippines during World War II, they're not surprised that paranormal beings roam the halls.
ADVERTISEMENT - CONTINUE READING BELOW
A creepy fact: Manila City Hall is shaped like a coffin with a cross on it when viewed from the top.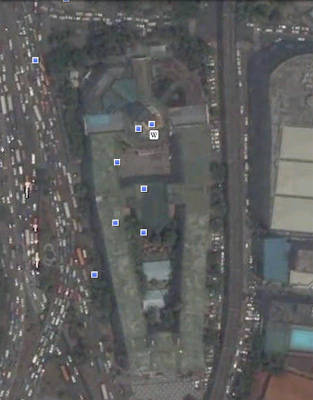 Photo from Google Earth
9. Fort Santiago, Intramuros, Manila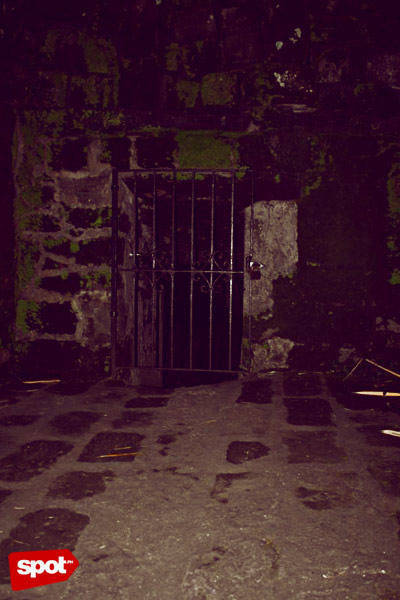 Dungeons in Fort Santiago
ADVERTISEMENT - CONTINUE READING BELOW
During World War II, hundreds of civilians and soldiers were tortured or killed in Fort Santiago, Intramuros. Thousands more died and the city turned to ashes when the Americans fought the Japanese in 1945. Soldiers' ghosts are said to patrol at night–apart from the actual guards dressed in old-fashioned soldier uniforms (tip: it's blue). Screams of the tortured and persecuted are said to echo throughout the walled city, as well, as soon as night falls.
[previous|page|next]
10. Star Mall Alabang, Muntinlupa City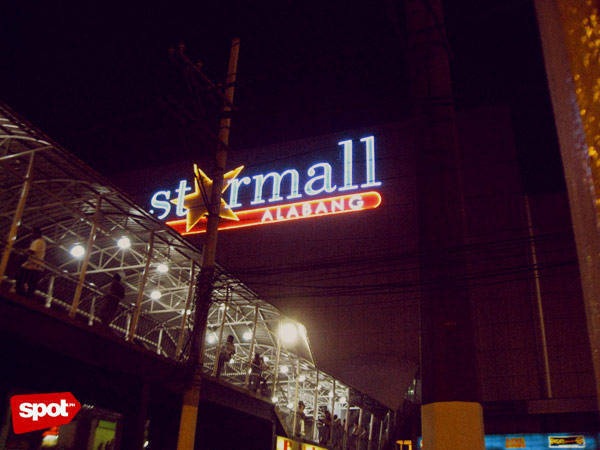 The gigantic screen usually commands your attention in movie theaters but at Star Mall Alabang, your seatmates steal the scene. As an old story goes, a couple watched in what seemed like a jam-packed theater, only to find out when the movie ended that they were the only ones inside. Star Mall, previously called Metropolis Star, stands on the former site of the Alabang Cemetery. Manuela Realty Development Corp., established by Sen. Manny Villar's grandmother-in-law Doña Manuela Aguilar Riguera, built the mall in the '90s.
ADVERTISEMENT - CONTINUE READING BELOW
SPOT.ph wants to know: What's your favorite scary spot in Manila?
Photos by Kevin Sandiego and Dyan Zarzuela.
Share this story with your friends!
---
Help us make Spot.ph better!
Take the short survey
Load More Stories