10 YA Books We Used to Read
The titles we grew up with and borrowed from the library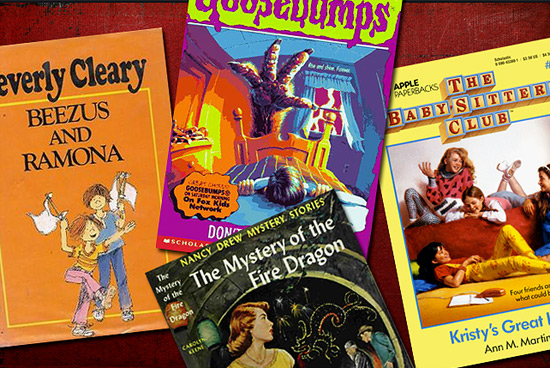 (SPOT.ph) Before the age of Kindles and iPads, we held physical books in our hands. Yes, glorious paperbacks that made us feel giddy to go the library over lunch or recess; and those novels that kept us up all night or busy throughout the weekend. We related to these characters back then like they were part of our family, going back to them again and again whenever we want to feel that childlike thrill.
Here are 10 young adult books that got us reading from cover to cover.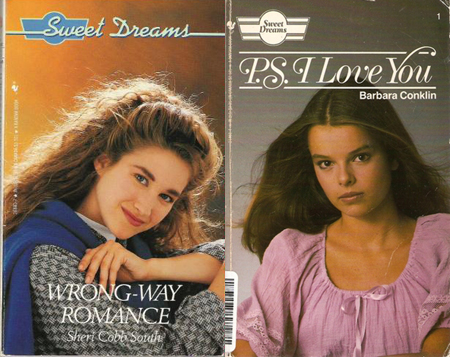 Sweet Dreams
Most of us fell in love with the series thanks to P.S. I Love You, a tearjerker that you could call that generation's preview to Nicholas Sparks. But almost all of the stories in the series, which produced over 200 titles, were about the agony of having a crush on the most popular boy in school, or dealing with a guy who acts like a Neanderthal—raise your hand if Wrong-Way Romance was one of your favorites. Whatever the obstacle—and despite being in very American settings—the heroines were always easy to relate to, and we loved that they always somehow got a happy ending.
ADVERTISEMENT - CONTINUE READING BELOW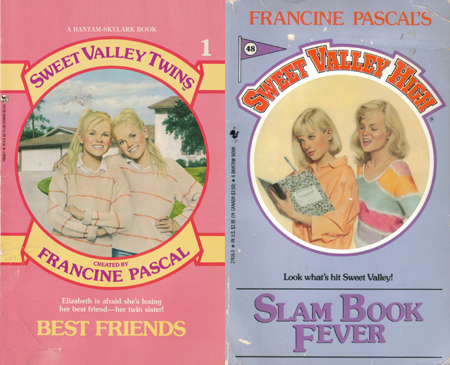 CONTINUE READING BELOW
Recommended Videos
Sweet Valley Twins and Sweet Valley High by Francine Pascal
They were complete opposites, so you would root for one or the other: kind, nerdy Elizabeth or sassy, outgoing Jessica. Though the Twins series started in 1986 and actually came after the Sweet Valley High books, which began in 1983, you probably read about the Wakefield twins' lives in Sweet Valley, California, from the days of The Unicorn Club all the way until Liz breaks up with Todd Wilkins. There was a TV series that came out in the '90s, but somehow it didn't quite capture our fascination as much.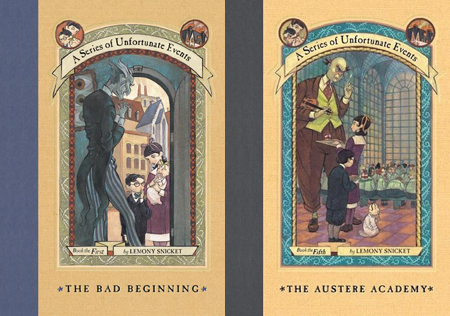 ADVERTISEMENT - CONTINUE READING BELOW
A Series of Unfortunate Events by Lemony Snicket (Daniel Handler)
Long before his tear-jerker novel Why We Broke Up hit the shelves, Daniel Handler went by the pen name Lemony Snicket, writer of the 13-novel children's series A Series of Unfortunate Events—what many would consider his best work to date. The story revolves around the lives of Violet, Klaus, and Sunny Baudelaire after they lost their parents in a house fire, placing them in the custody of Count Olaf (nope, definitely not like the lovable snowman from Frozen), their uncle who tries to steal their inheritance. The children are eventually taken away from Olaf by their parents' estate executor, but their uncle hunts them down resulting in the death of a throng of characters. Now that we think about it, this series is actually quite dark for a young reader—but we read them anyway.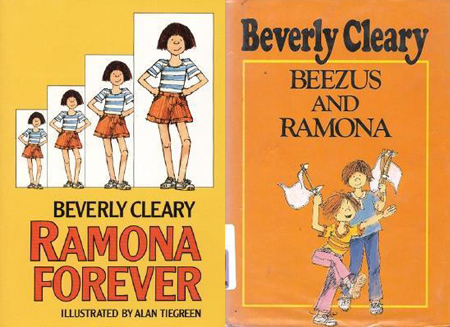 Ramona Quimby series by Beverly Cleary
ADVERTISEMENT - CONTINUE READING BELOW
Ramona first appeared as a minor character in Cleary's first novel, Henry Huggins, published in 1950. Five years later, the first title in the Ramona series, Beezus and Ramona, was published, the only one to be written from the point of view of Beezus, Ramona's older sister. The novels tackled relatable issues that we were also dealing with as kids: She got scolded when she was being naughty, she was curious (particularly about her classmate Susan's "boing boing curls"), and she was often emotional. She was pesky and clever at that, but she also had a loving family. The last title in the series, Ramona's World, was published in 1999. On the small screen, there was a short-lived TV series which aired in 1988 called Ramona. In 2010, the film Ramona and Beezus starring Selena Gomez (as Beezus) was released.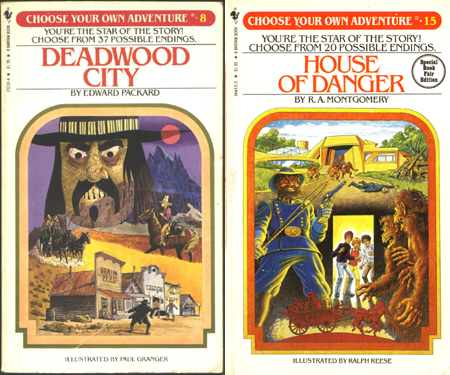 Choose Your Own Adventure
This book series was always fun because the reader got to participate in the adventure. No really. They're written using a second-person perspective, and you, the reader, could choose how you would handle the conflict via a selection of situations. Sometimes you're an explorer, sometimes a detective, sometimes a stranger. Every answer leads to a different conclusion so it's like you get multiple stories in one! Come to think of it, they feel like an exam. The fun kind.
ADVERTISEMENT - CONTINUE READING BELOW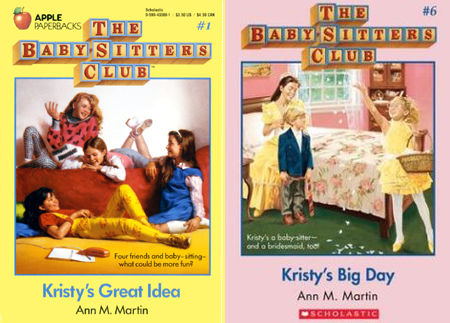 The Baby-Sitters Club by Ann M. Martin
Who could forget the adventures of Kristy, Claudia, Stacey, Mary Ann, Dawn, and the rest of these fun pre-teens? These girls made us believe that being around crying children was no biggie. The story is set in fictional Stoneybrook, Connecticut, where we learned about the value of friendship, responsibility, and even diabetes (Stacey had it, remember?). The series was so successful that Ann M. Martin launched Super Specials and Reader Requests, Mysteries, Portraits (otherwise known as their "autobiographies"), as well as spin-offs such as Little Sister, The Kids of Ms. Coleman's Class, and Friends Forever.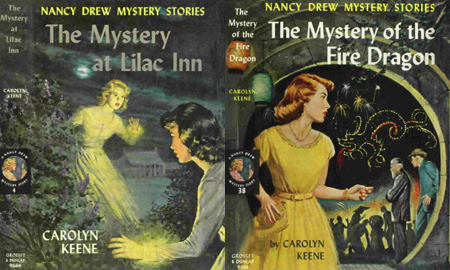 ADVERTISEMENT - CONTINUE READING BELOW
The Nancy Drew series
In our younger years, Nancy Drew was sort of a formative influence on all of us—a smart and go-getting female character who expertly solved baffling mysteries (and broke female stereotypes of its time). We avidly followed this super-sleuth's awesome adventures by hungrily devouring one book after another, which then led us to another mystery series: The Hardy Boys. Remember the joy you felt when the epic crossover between the two worlds happened?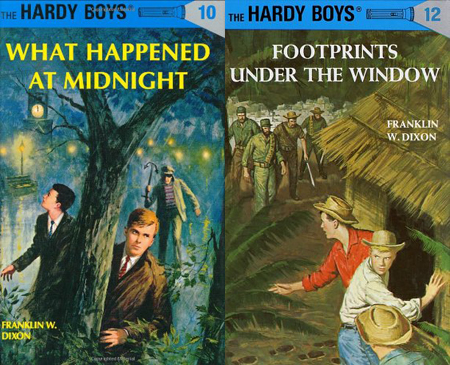 The Hardy Boys series
Yes, we all played detective at some point. Hardy Boys dates back to 1927 when the first three volumes were released, written by a journalist named Leslie McFarlane (under the name Franklin W. Dixon). The series features high school boys Frank and Joe Hardy, sons of an internationally famous detective named Fenton Hardy. The two go around solving cases armed with a range of sleuthing techniques, from wearing disguises and passing on secret codes or messages. It was a formula that worked for every kid out there who would stay up late under the covers with a flashlight just to find out whodunnit.
ADVERTISEMENT - CONTINUE READING BELOW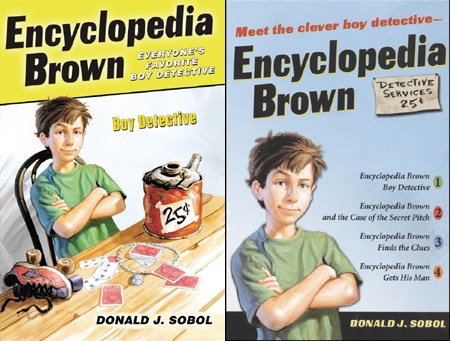 Encyclopedia Brown by Donald J. Sobol
Think of Encyclopedia Brown as our younger selves' version of Sherlock Holmes. The series' titular character solved tricky cases using his intuitive deductive skills. Usually, he'd go over the case then ask a single question which then leads him to solving the mystery. Each book was a compilation of short stories, and admit it—you were tempted to check out the answers at the back if you were too stumped to figure it out!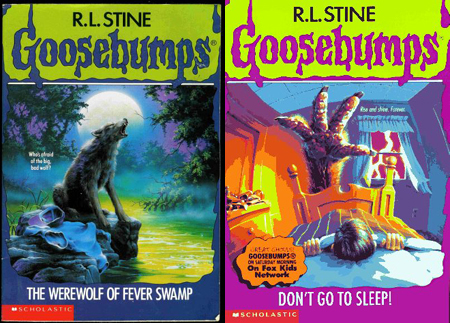 ADVERTISEMENT - CONTINUE READING BELOW
Goosebumps by R.L. Stine
Back when we were too young for Stephen King, it was the horrors in R.L. Stine's Goosebumps series that kept us up at night. Through it, we were introduced to shrunken heads, blobs, a host of haunted objects, and it also frightened us into appreciating the humdrum of normal life. Excitement? If it involves getting cursed (or worse!)—no thanks!
Share this story with your friends!
---
Help us make Spot.ph better!
Take the short survey
Load More Stories