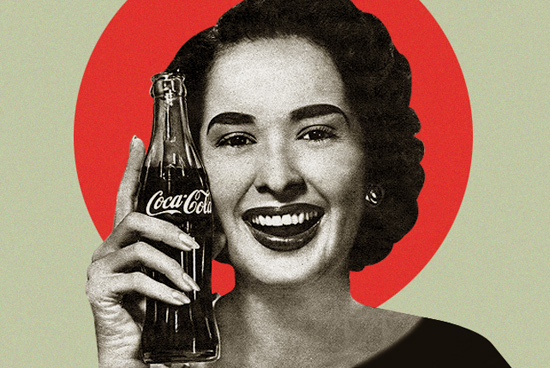 (SPOT.ph) Before the age of striking web ads and catchy TV commercial jingles, companies sold their products using print advertisements. They used the same formula—good copy, famous personalities, and funny antics—to hook their audience.
Not only do old advertisements show how much products cost before or how veteran actors looked when they were young, it also shows how people lived in the "good ol' days."
Check out some of these vintage ads and the celebrities, products, and characters who dominated the advertising scene back then.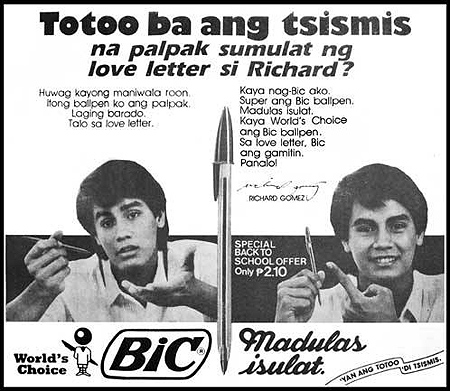 ADVERTISEMENT - CONTINUE READING BELOW
Richard Gomez for Bic Ballpen
In 1986, Richard Gomez put his seal of approval on this particular ballpen brand (and yes, they only cost P2.10 back then!). The heartthrob was also featured on some cola ads, but "Goma's" most unforgettable endorsing gig was probably for a local clothing brand, in a TV commercial that showed him rowing a boat to the tune of "Clair de Lune."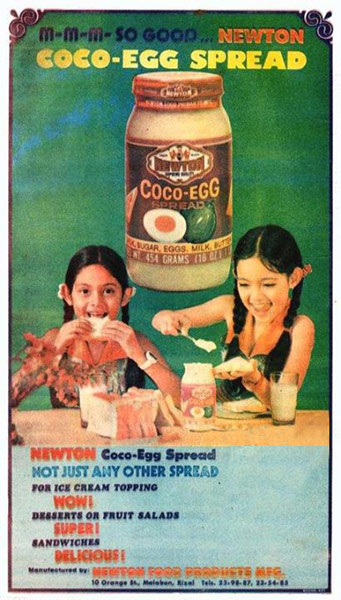 Maricel Soriano for Newton Coco Egg Spread
In 1975, child actress and later crowned Diamond Star Maricel Soriano was featured on this print ad for a spread that promised to pair perfectly with ice cream, fruit salads, and sandwiches.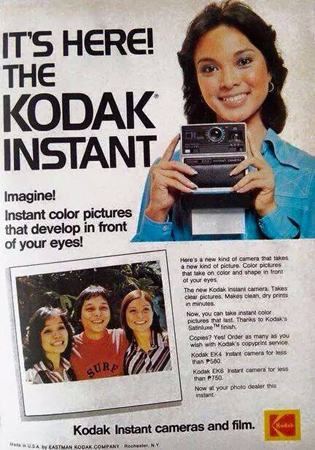 Loren Legarda and Ronnie Henares for Kodak
Do you recognize some of the people in the photo? That's Senator Loren Legarda and actor Ronnie Henares in an ad for Kodak. Way before her broadcasting career, Legarda was an endorser for other big brands like Closeup toothpaste and Pond's.
ADVERTISEMENT - CONTINUE READING BELOW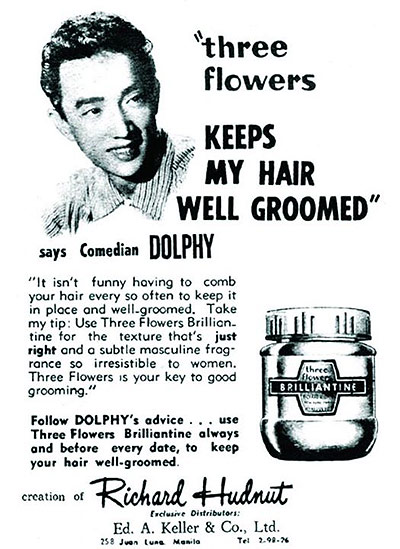 Dolphy for Three Flowers Brilliantine Pomade
Dolphy, who was considered a Casanova during his time, endorsed a product that banked on his irresistible charm...through his hair. The ad came out in 1956.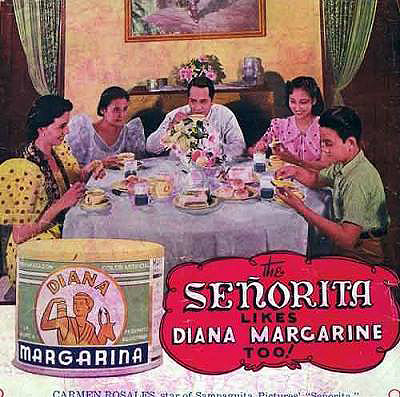 ADVERTISEMENT - CONTINUE READING BELOW
Carmen Rosales for Diana Margarine
Diana Margarine was available from around 1930 to 1940, and was manufactured by Dy Buncio & Co. Inc. This ad features some famous names of that era, namely Carmen Rosales, Rosa Aguirre, Narding Anzures, and Fred Montilla as the padre de pamilya. Rosales is said to be the "Señorita" being referred to in the photo, since she had a hit movie of the same name (which was produced by Sampaguita Pictures).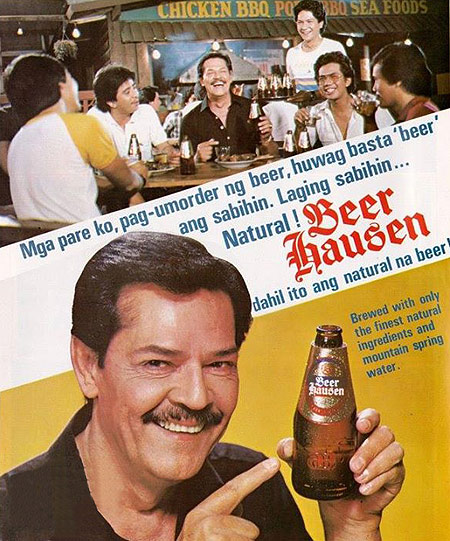 ADVERTISEMENT - CONTINUE READING BELOW
Rod Navarro for Beer Hausen
TV and movie actor Rod Navarro was known back then as "the king of commercials." The Tawag ng Tanghalan host, seen here in a beer advertisement, was perhaps most memorable for his signature mustache and wide grin.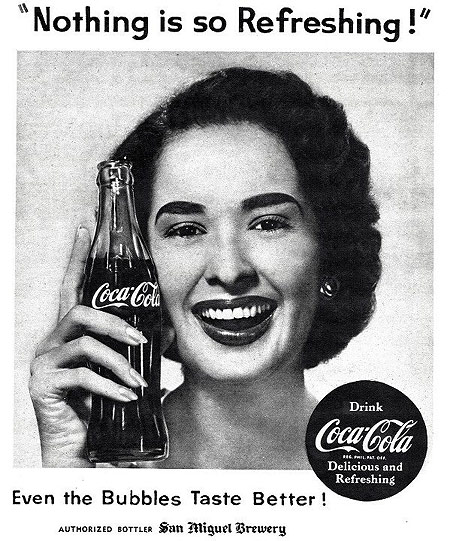 Gloria Romero for Coca-Cola
Another fixture in the 1950s both in film and print advertisements was the "Queen of Philippine movies," Gloria Romero. She's considered as one of the pioneer endorsers of the brand in the country, even sharing her journey in a TV commercial that came out a few years ago. Other famous celebs who have appeared in Coca-Cola's print ads are Amalia Fuentes, Edgar Mortiz, and Richard Gomez.
ADVERTISEMENT - CONTINUE READING BELOW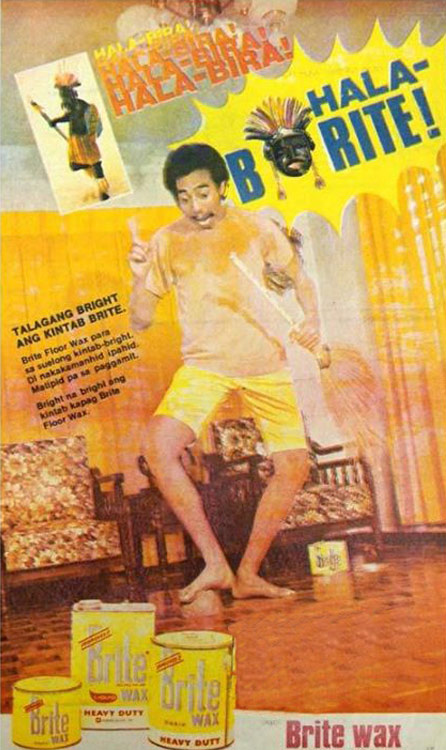 George Javier for Brite Wax
Known for his Pinoy hip-hop and comedy skills, George "Dyords" Javier (brother of Danny Javier of the APO Hiking Society), polished his parquet flooring with a traditional bunot and Brite Wax.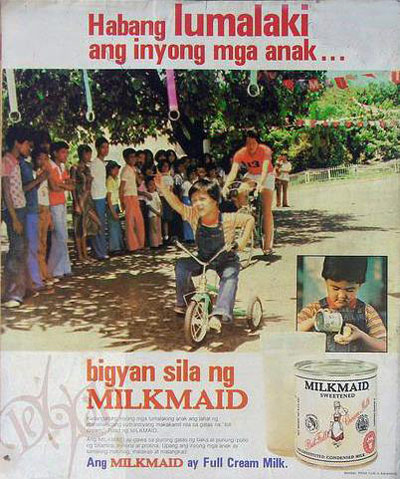 ADVERTISEMENT - CONTINUE READING BELOW
Niño Muhlach for Milkmaid
In the 1980s, then child star Niño Muhlach was the brand endorser of this milk brand. The ad also shows another way of eating it—by having some over pan de sal.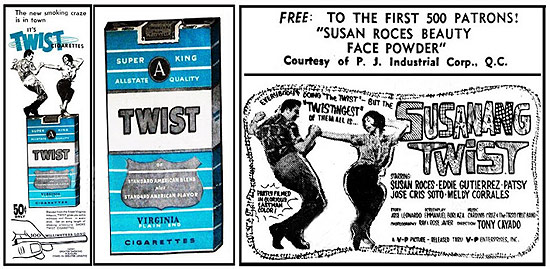 Susan Roces and Eddie Gutierrez for Twist Cigarettes
Susan Roces and Eddie Gutierrez, one of the hottest love teams of the '60s, are seen here dancing on a brand of cigarettes named Twist. Susanang Twist was the title of their 1962 movie by Sampaguita Pictures and the twist was the current dance craze.
ADVERTISEMENT - CONTINUE READING BELOW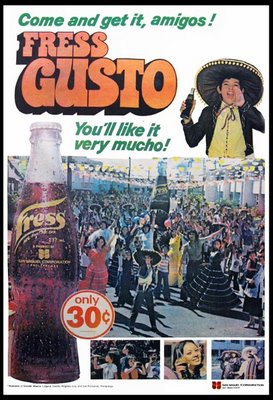 Gary Valenciano for Fress Gusto
Aside from this print ad from 1978, Mr. Pure Energy Gary Valenciano also appeared in a Fress Gusto television commercial. He was only 14 years old at the time.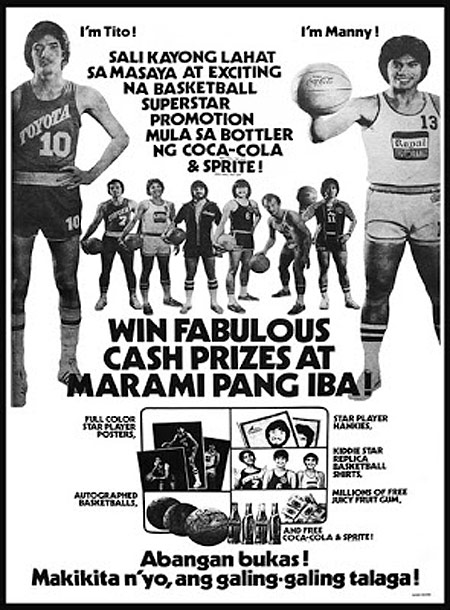 ADVERTISEMENT - CONTINUE READING BELOW
PBA Superstars for Coca-Cola and Sprite
In 1976, Coca-Cola and Sprite teamed up to run a promo for PBA fanatics. Their endorses included Manuel "Manny" Paner, Ernesto "Estoy" Estrada, and Rosalio "Yoyong" Martirez of the Royal Tru-Orange team; Ramon "Tito" or "Mon" Fernandez, Francis Arnaiz, and Robert Jaworski of Toyota; and William "Bogs" Adornado, and Fortunato "Atoy" Co of Crispa.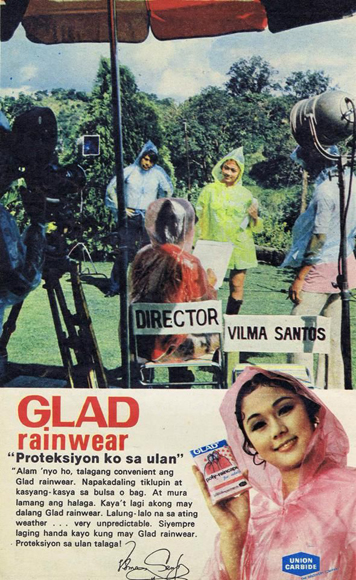 ADVERTISEMENT - CONTINUE READING BELOW
Vilma Santos for Glad Rainwear
In the '70s, Union Carbide used Vilma Santos as their spokesperson for Glad Rainwear. For its counterpart television commercial, the song "Raindrops Keep Falling On My Head" was used as the soundtrack.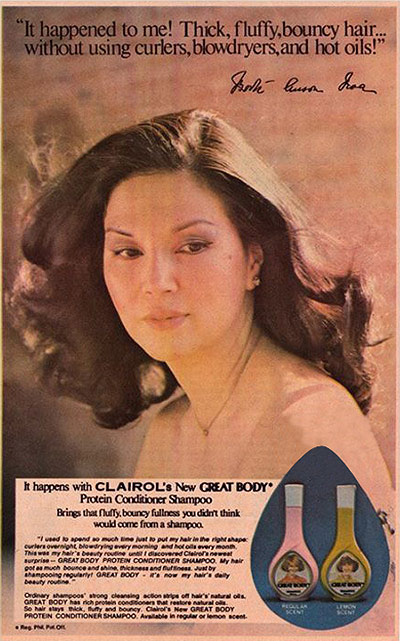 Boots Anson-Roa for Clairol
Her long, flowy locks made Boots Anson-Roa the perfect endorser for Clairol Shampoo and Conditioner in the 1980s. In an earlier decade, she was also an endorser for a freezer/refrigerator brand with husband Pete Roa.
ADVERTISEMENT - CONTINUE READING BELOW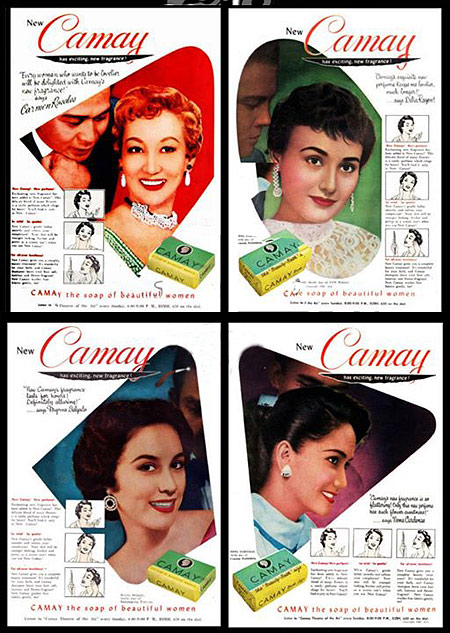 The Camay Girls
The Camay girls of the '50s were Carmen Rosales, Delia Razon, Myrna Delgado, and Nena Cardenas. They were considered to be at par with the Hollywood stars in those days.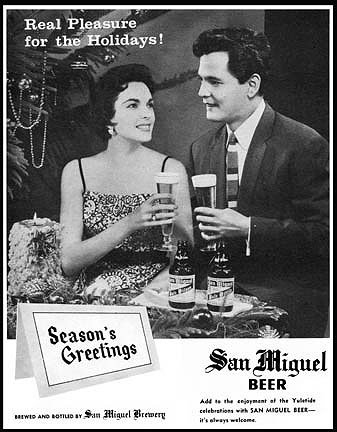 ADVERTISEMENT - CONTINUE READING BELOW
Paraluman and Ric Rodrigo for San Miguel
Half-German and half-Filipino Sigrid Sophia Agatha von Giese, also known as Paraluman, was considered to be one of the most beautiful celebrities in the '50s. The Sampaguita Pictures star became known as "Paraluman," which translates to "muse." These San Miguel ads also featured half-Pinoy and half-Danish Ric Rodrigo, who starred opposite Gloria Romero in Prince Charming.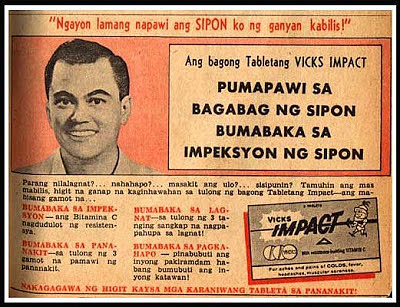 ADVERTISEMENT - CONTINUE READING BELOW
Cesar Legaspi for Vicks
National Artist for Painting Cesar Legaspi was an art director for an advertising agency back in the '50s. Instead of getting a model for this Vicks ad, he decided to be in it himself.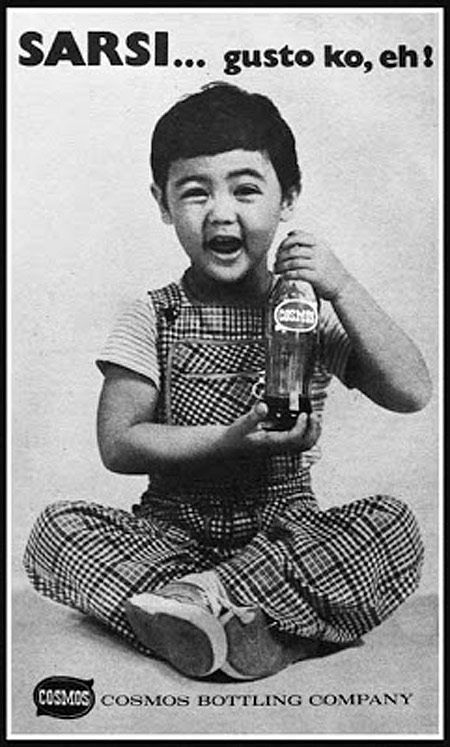 Niño Muhlach for Sarsi
Boy wonder Niño Muhlach endorsed a lot of products during his early years. Would you believe that he was only five years old back in 1976 when he posed for this print ad?
ADVERTISEMENT - CONTINUE READING BELOW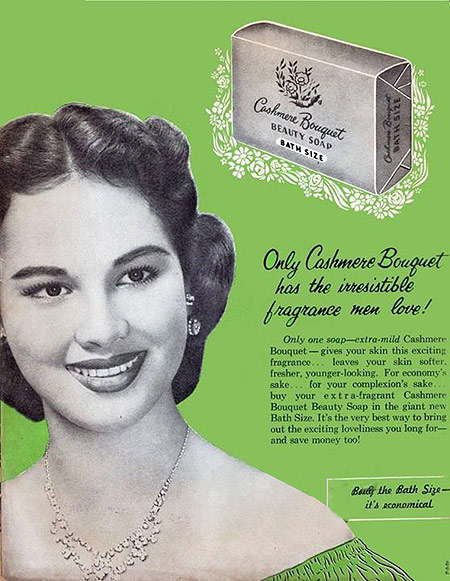 Marlene Dauden for Cashmere Bouquet
This Colgate-Palmolive owned soap ad was endorsed by Marlene Dauden, the first Filipino actress who won the FAMAS Awards five times. Because of her great beauty, she was often compared to Italian actress Sophia Loren.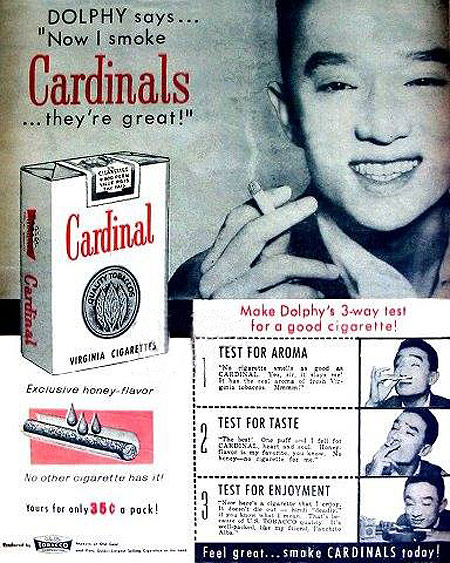 ADVERTISEMENT - CONTINUE READING BELOW
Dolphy for Cardinal Cigarettes
This vintage ad from the '60s features Comedy King Dolphy endorsing a cigarette brand. This also shows a "test" one can perform to determine the quality of the cigarette. And look, it's honey-flavored!
Photos courtesy of Eduardo de Leon, Video 48, and Memories of Old Manila 
Share this story with your friends!
---
Help us make Spot.ph better!
Take the short survey
More Videos You Can Watch
Load More Stories