Coolest Offices in Manila: BBDO Guerrero
The advertising agency responsible for campaigns like "It's More Fun in the Philippines" boasts winning office interiors with rocking details.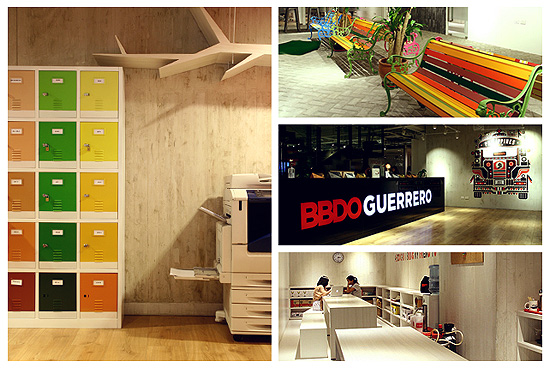 (SPOT.ph) There is no reason to dream of working at a coffice when your corporate address is BBDO Guerrero.
The company's new, Beatles-themed office has boardrooms named after The Fab Four (with the largest one, George, named after the most overlooked member), an area called "Strawberry Fields" that indeed feels like an outdoor spot, and several lyrics on the walls meant to cheer up and inspire creative spark.
ADVERTISEMENT - CONTINUE READING BELOW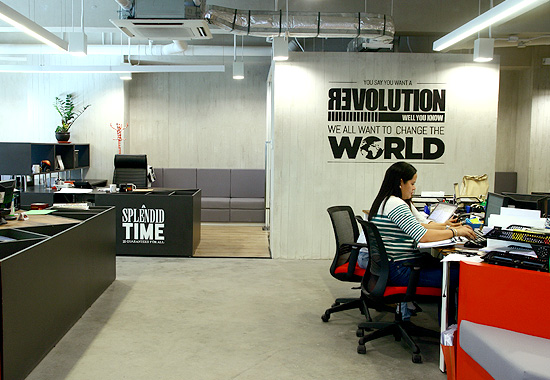 The Beatles details fit in seamlessly with the interiors, but the theme was actually just a serendipitous afterthought that came up while deciding on names for the boardrooms. Initially, they wanted random, inspirational quotes, but eventually decided on lyrics from the iconic rock band's hits. "Beatles' songs are universal; everybody can relate to them. When we played around with their lyrics, they sort of matched certain areas," relates Managing Director Francine Kahn-Gonzalez.
ADVERTISEMENT - CONTINUE READING BELOW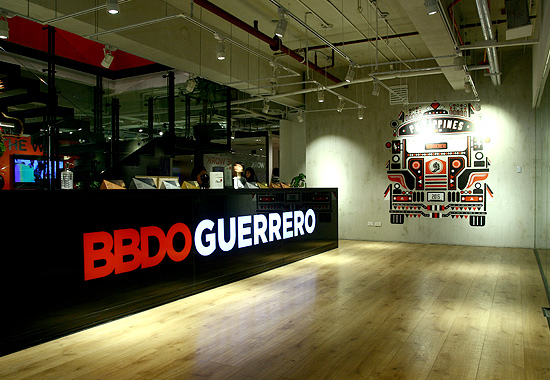 BBDO Guerrero moved into their new, industrial-style office (designed by Utwentysix Design Studio) in March. One of the first details to command attention upon entering is a jeepney mural reminiscent of the artwork done by Team Manila for BBDO's previous office.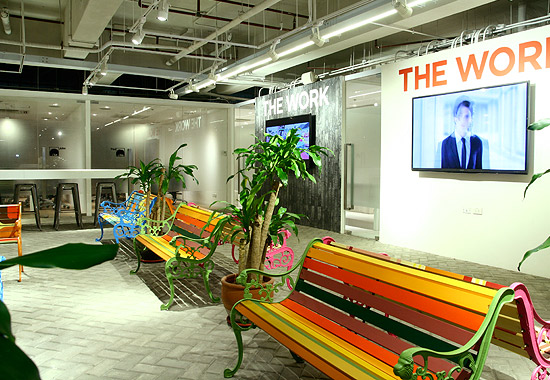 ADVERTISEMENT - CONTINUE READING BELOW
Another detail is the company's mantra "The Work. The Work. The Work," printed prominently on the wall facing the main entrance.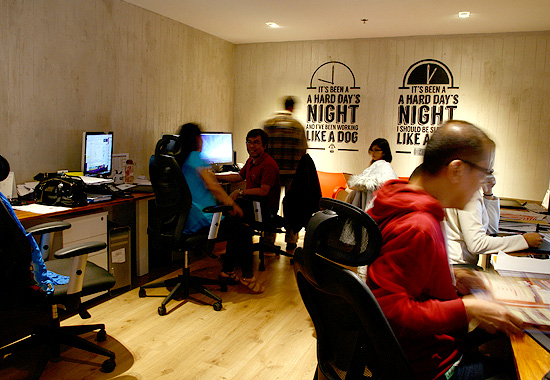 The first level is dedicated to spaces for accommodating guests and clients who would like to preview edits and final art. The final art area team is most likely to work until late night, which their wall typography wittily sums up.
ADVERTISEMENT - CONTINUE READING BELOW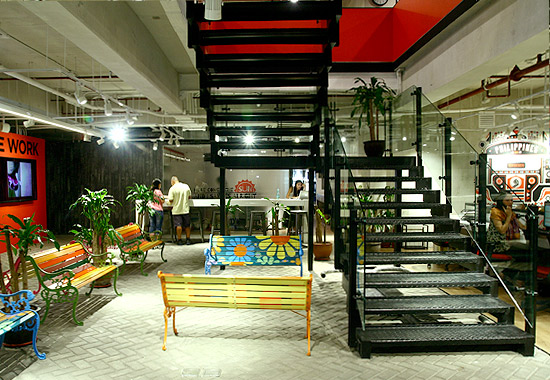 Also on the first level are the boardrooms, pantry, finance office, and the aforementioned "Strawberry Fields" where they usually congregate for agency meetings or just to chill after six. "There would be no announcement, people would just come here and start hanging out," says Francine of the impromptu in-office get-togethers.
ADVERTISEMENT - CONTINUE READING BELOW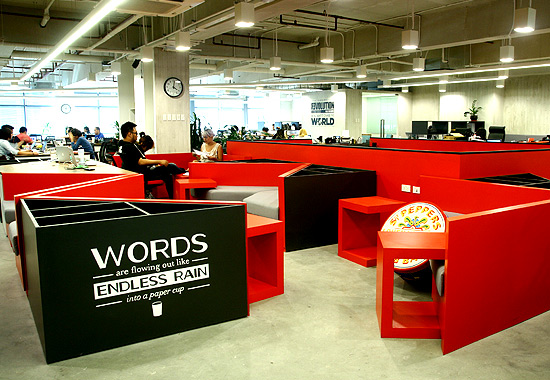 On the second floor are the rest of the work spaces—all laid out in the open. No one has a separate cubicle, not even the big bosses and the rest of the management team. Everyone is accessible. There are also two "workout" rooms (for the brains, not the bod) for brainstorming and presentations, a compact library, and corners with cushioned seats for casual meetings or for employees who want to take work beyond their workstations.
ADVERTISEMENT - CONTINUE READING BELOW
Because really, cool details aside, the office was designed to reflect their company's culture and to cater to their employees' needs first and foremost.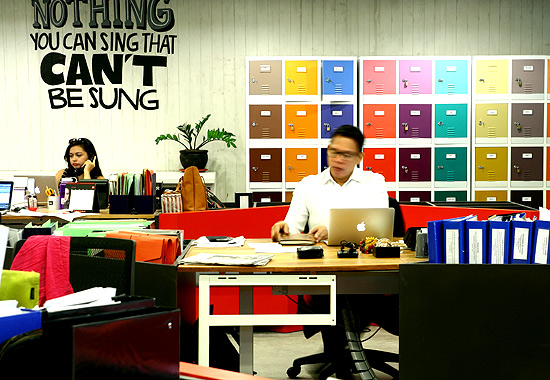 Francine explains, "The design is thoughtful of how we work and come together to collaborate. It supports the way we like to do things." Hence, the office layout is wide open, but there are also nooks and crannies employees can easily retreat to if they need a breather. She adds, "The office gives you flexibility so that at the end of the day, you feel more inspired to work and be more creative."
ADVERTISEMENT - CONTINUE READING BELOW
Explore the gallery for more cool details of the BBDO office:
Photos by Jun Pinzon
Also read:
Coolest Offices in Manila: Revolver Studios
Coolest Offices in Manila: A SPACE Manila
Coolest Offices in Manila: O2 Space
Coolest Offices in Manila: Voyager Innovation
Coolest Offices in Manila: Globe Telecom
Recommended Videos
Load More Stories