10 Filipino Social Enterprises That Will Amaze You
...with their products, as well as their purpose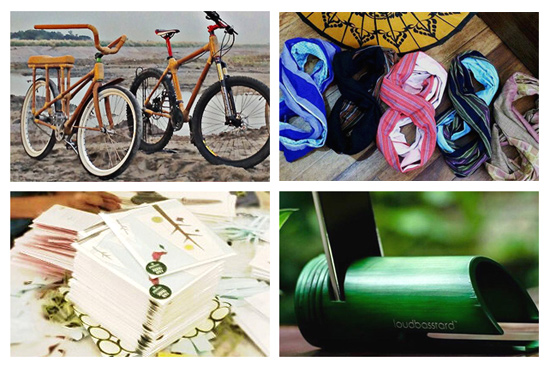 (SPOT.ph) Community service doesn't need to be painful. In fact, when you support a social enterprise, saving the world can be as easy and exciting as going on a shopping spree. A social enterprise is a revenue-generating business that reinvests its profits in humanitarian and/or environmental causes. Simply put, they use the money you give them to provide jobs for people in need, to protect natural resources, to improve run-down neighborhoods, and much more.
In the Philippines, there is ample opportunity to support social enterprises. And with rising expectations from discerning Filipino customers, the quality of work has risen as well. Supporting local business is no longer synonymous with settling for less.
Check out these 10 social enterprises who aim to better the Philippines with your help.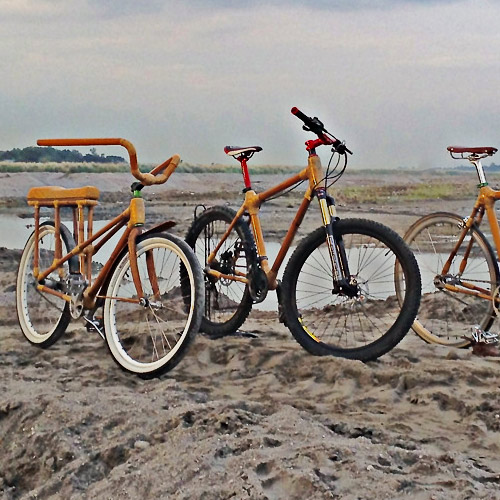 Bambike's bamboo bike builders (called "Bambuilders") come from Gawad Kalinga communities.
Bambike
Contact: 525-8289
bambike.com
This hip socio-ecological enterprise hires people in need to build bikes made from locally-sourced bamboo. When you buy a Bambike, you not only support the cause, but you also walk (or ride) away with a sturdy vehicle that doubles as a work of art. But if you don't want to commit to buying a bike, you can still ride one at the Bambike Intramuros Ecotour.
ADVERTISEMENT - CONTINUE READING BELOW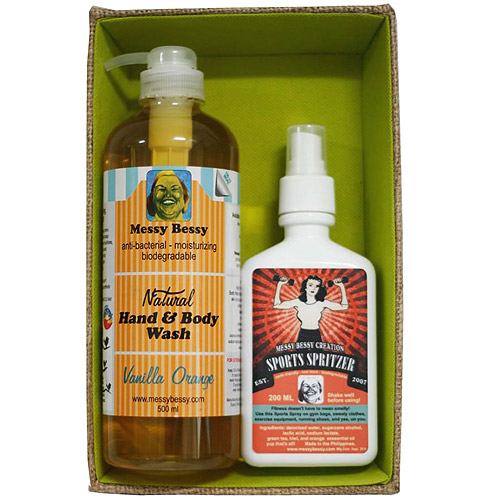 CONTINUE READING BELOW
Recommended Videos
Messy Bessy's campaigns are called HOUSE (Helping Ourselves Through Sustainable Enterprises) and HOP (Helping Ourselves Program).
Messy Bessy
Contact: 502-7176
messybessy.com
www.facebook.com/messybessycleaners
Messy Bessy promises "all-natural, worry-free" cleaning products for your home, office, linens, body, and even your baby. When you support this company, you do two things at once: Messy Bessy keeps harmful chemicals out of your life, and also provides employment for young adults who have survived abuse, trafficking, and poverty.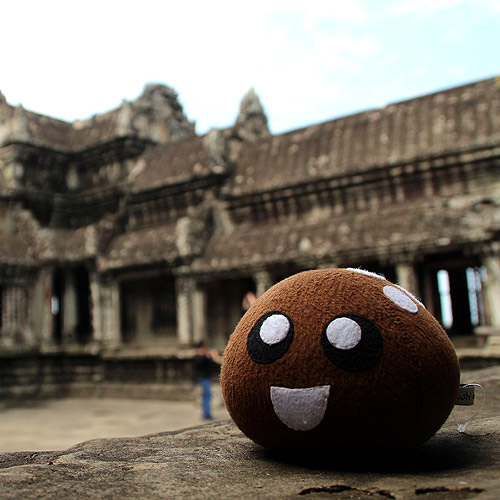 ADVERTISEMENT - CONTINUE READING BELOW
Meet Buko Martin. Other toys are named Fili Pinya and Manny Pakwan.

Plush and Play
Contact: 0916-225-3363
plushandplay.com
www.facebook.com/PlushAndPlay
This up-and-coming toy manufacturer aims to set new standards in the local toy industry by focusing on safety, social, and environmental impact. They provide jobs and help underprivileged women develop skills, and are passionate advocates for children's rights. Most importantly, their safe yet adorable toys are kid-approved.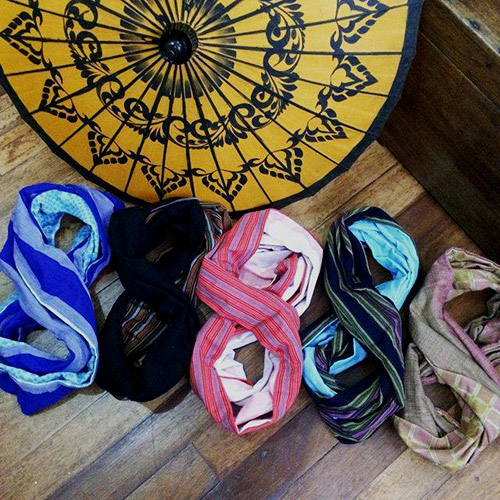 Local weaves are made into scarves, skirts, bags and more with vibrant prints and colors.
ANTHILL Fabric Gallery
Contact: (032) 505-4175
www.facebook.com/AnthillFabricGallery
ANTHILL is an acronym that stands for Alternative Nest and Trading Hub for Ingenious Little Livelihood Seekers. This social enterprise promotes Filipino culture and tradition through high-end indigenous textiles. Their unique fabrics support sustainable employment in rural communities.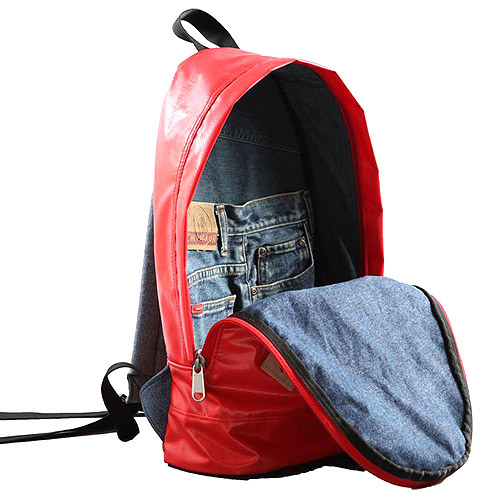 ADVERTISEMENT - CONTINUE READING BELOW
Upcycled "Compassion" backpacks are made by typhoon survivors.
Taclob
Online transactions and bazaars only
taclob.com
www.facebook.com/taclob.ph
This social-enterprise started as a response to the need for employment in the wake of typhoon Yolanda (Haiyan). The sleek, utilitarian backpacks are made from upcycled materials, and are produced by survivors of the typhoon. With each bag you purchase, a child affected by the typhoon will receive a floating backpack full of school supplies.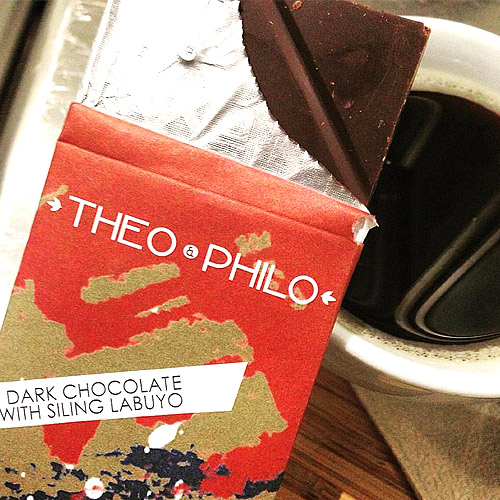 Theo & Philo started out with just two variants: milk chocolate and 70% dark chocolate. Now they have 10.
Theo & Philo
Contact: 631-1362
theoandphilo.com
www.facebook.com/TheoAndPhilo
Using cacao from Davao and sugar from Bacolod, Theo and Philo proudly sources their ingredients from local farmers, thus positively impacting rural Filipino communities. And instead of opening a huge factory full of machines, the social enterprise consciously chooses to hire people to handcraft chocolate bars in a "micro" factory setting. Their commitment to quality is undeniable, and it is apparent in every bite.
ADVERTISEMENT - CONTINUE READING BELOW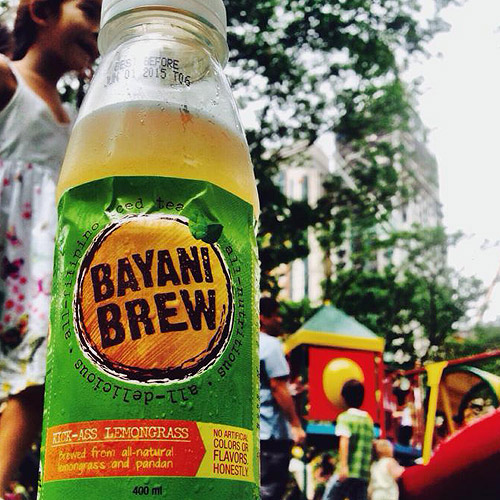 Bayani Brew teas use indigenous ingredients like lemongrass, pandan, and sweet potato tops.
Bayani Brew
bayanibrew@gmail.com
bayanibrew.com
It's no surprise that Filipinos love iced tea. But this all-Filipino, all-natural tea brewery sets itself apart from its competitors with its philosophy and practices. Not only does it employ the nanays of a Bulacan community in order to promote sustainable living, it also promotes native ingredients such as lemongrass and pandan in order to celebrate being "crazy in love with our country." You can grab a brew at various resellers nationwide.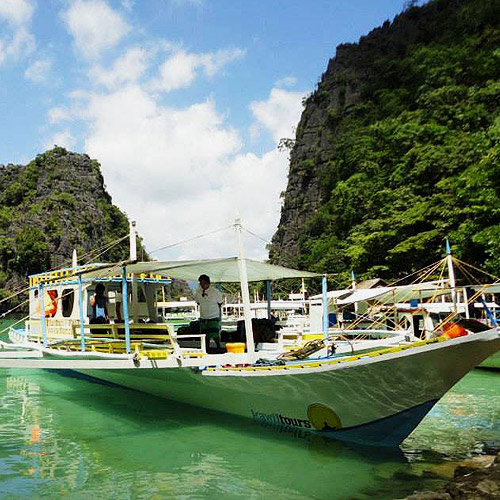 ADVERTISEMENT - CONTINUE READING BELOW
Culion is two hours south of Coron. The town is dominated by La Inmaculada Concepcion Church, which makes for fantastic travel photos.
Kawil Tours
kawiltours@gmail.com
kawiltours.com/kawil/
Go on vacation in a tropical paradise, and help bring life to a sleepy island and its locals. Kawil Tours is a social enterprise that aims to connect the world to Culion, a former leper colony, through a "meaningful journey" that involves historical walks, beach outings, and acts of environmental "voluntourism" such as planting mangroves. The folks at Kawil caution their guests about the island's lack of parties and entertainment, emphasizing instead, the opportunity to fully commune with nature.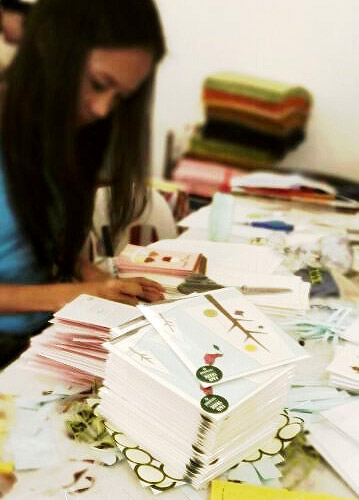 Every card created by The Paper Project is handmade.
The Paper Project
paperprojectph.com
The Paper Project provides employment for Filipino women escaping from prostitution. The women create environmentally sound, locally sourced paper handicrafts such as greeting cards, and sell them for a profit internationally. In addition to providing the women with employment, The Paper Project provides them with guidance in self-esteem, stress management, finances, and self-defense.
ADVERTISEMENT - CONTINUE READING BELOW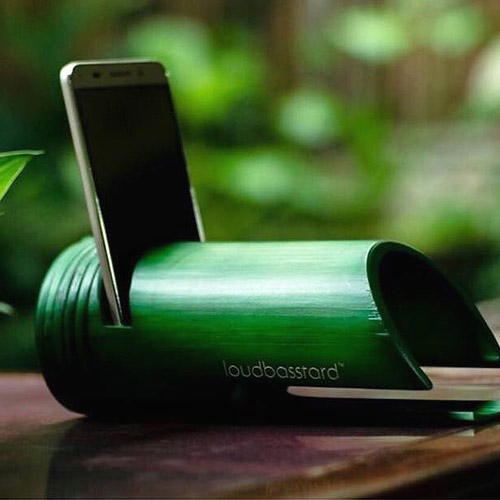 Looking for a way to share your music with friends while on the beach? This would be the perfect way to do it.
Loudbasstard
koh.onozawa@gmail.com
loudbasstard.com
www.facebook.com/loudbasstardtm
Handmade by a community of artisans in Cebu using local bamboo and rattan, Loudbasstard produces chic, electricity-free sound amplifiers. Each piece is hand-cut, hand-sanded, hand-dyed, and hand-packaged—ensuring craftsmanship and quality for every customer. Additionally, this social enterprise provides instruments for musically gifted children from indigent communities.
Photos from the establishments' official websites and Facebook pages
Share this story with your friends!
---
Help us make Spot.ph better!
Take the short survey
Load More Stories