10 Things That Happened at the Asia Pop Comic Con Press Conference
The biggest pop culture convention in Asia is happening in Manila this weekend!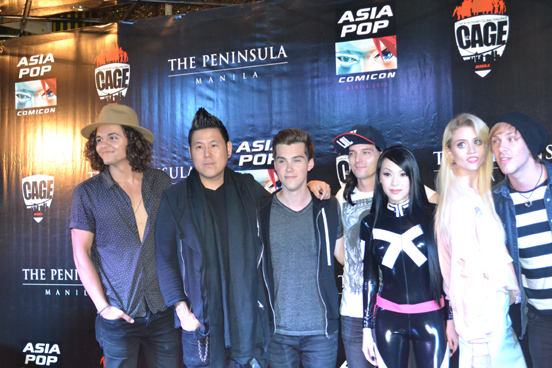 (SPOT.ph) Brace yourselves, fellow geeks as the country plays host to the very first and biggest pop culture gathering in our side of the world—Asia Pop Comic Con (APCC). With a bevy of international celebrities, panels, exhibits, and even an exclusive sneak peek at Captain America: Civil War, it's got everything and more.
There will be an international cosplay competition called CAGE (Cosplay Authority Global Challenge) with a grand prize of US $10,000! CAGE will be judged by prop and costume maker Bill Doran, local cosplayer Alodia Gosiengfiao, cosplay photographer Jay Tablante, international cosplayer Vampy Bit Me, and actress-model Allison Harvard. You can even meet and greet celebs like Paul Bettany and Colton Haynes. Although just today, September 17, it was announced that Chad Michael Murray won't be joining the mix due to scheduling conflicts.
The convention is open to the public from September 18 to 20 at the World Trade Center, Pasay City. Meanwhile, here are some of the things we saw at the APCC press conference held on Tuesday, September 15.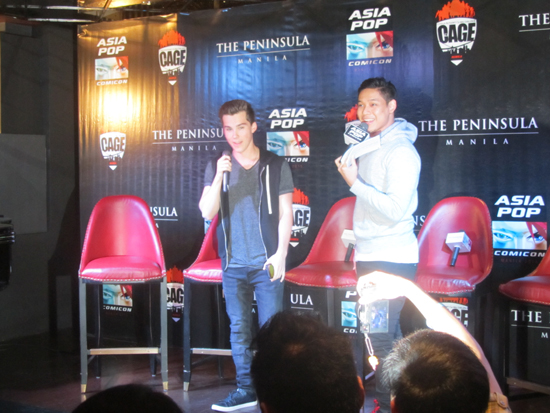 ADVERTISEMENT - CONTINUE READING BELOW
A wild Jeremy Shada appears!
A.K.A. the voice actor of Finn from hit animated series Adventure Time! At first, the host announced that we'll be talking to him via live audio feed but then suddenly Jeremy, in the flesh, comes up on stage and the crowd goes wild. The host quips, "Well, that was the best network connection we've ever had!" Talk about a pleasant surprise!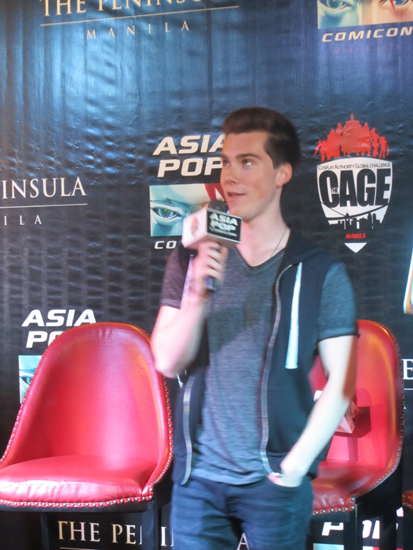 CONTINUE READING BELOW
Recommended Videos
And then a love confession
Jeremy Shada greets the crowd with a heartfelt, "Mahal ko kayo" which elicits wooo's and applause. "I tried! I think I pronounced it right?"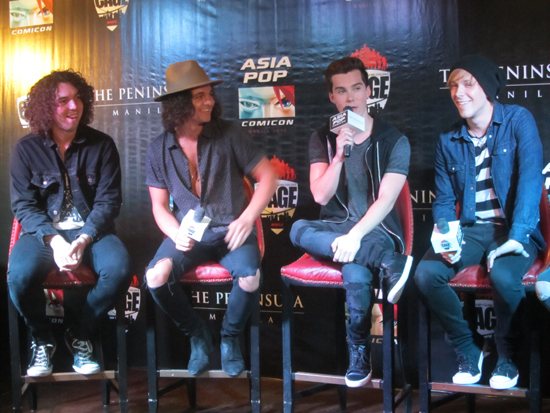 ADVERTISEMENT - CONTINUE READING BELOW
Make Out Monday in Manila
The pop rock band Make Out Monday (which also includes Jeremy Shada) will be playing on September 19 and 20 as the closing musical act. When asked about their Manila stay so far, they compare the traffic to L.A. and comment that it's something very familiar to them. They also promise a lot of selfies and hugs with the fans. (Awww!)
How about a pitch-perfect serenade?
Make Out Monday serenades the press with an a capella rendition of one of their songs in flawless harmony. We can already imagine the collective sighs of teenage fangirls (and fanboys) all over as they rock it during the APCC weekend. By the way, they'll be playing an exclusive EP during the con that hasn't been heard anywhere else.
Toys, toys, everywhere!
The press conference room was adorned with collectible cars, Gundam builds, and superhero action figures that were out in the open for visitors to ogle. (Note to self: Must not touch the toys.) Exhibitors include Ban Kee, Comicave Studios, and Filbar's.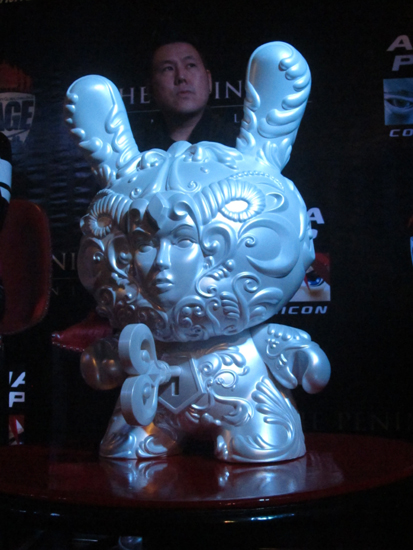 ADVERTISEMENT - CONTINUE READING BELOW
A sneak peek at J*Ryu's latest work of art
International toy artist J*Ryu shares that the Philippines will be the first to see his custom-designed "It's a F.A.D." Dunny (you know, those vinyl rabbit figures) which was displayed in the 2015 Designer Toy Awards. He'll be participating in a panel alongside other designers like Tokidoki creator Simone Legno.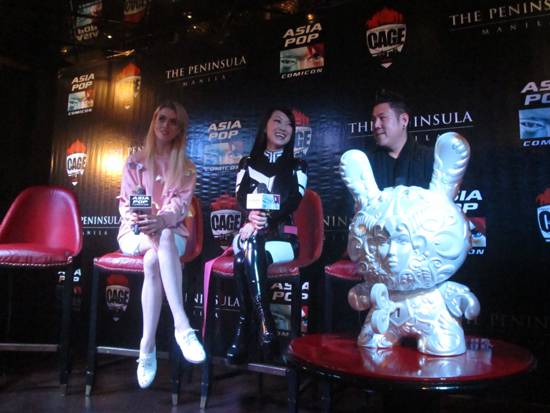 Cosplayers, please take heed!
Both cosplayers Allison Harvard (also an ANTM alum) and Vampy Bit Me share some cosplay advice. International cosplayer Vampy Bit Me shares her cosplay-making process and how she really takes the time to research the outfit and look for materials. She says that the important thing when it comes to cosplay is attitude and knowing and loving your character. Allison adds that it's all about the painstaking details of a costume, too.
Vampy Bit Me wants to shop for cosplay materials in Manila...
ADVERTISEMENT - CONTINUE READING BELOW
She's planning to look for cosplay-making materials locally.
And Allison wants to go shopping with Vampy
The model then turns to Vampy and says, "Please take me with you." So keep your eyes peeled for these two gals at our local shopping districts.
And then J*Ryu decides to join the shopping trip
"You get the baubles and I'll get the robots." He chimes in. Looks like we'll be seeing the three of them out and about then.
Photos by Karen de Vera and Wrenz Serrano (group photo)
Share this story with your friends!
---
Help us make Spot.ph better!
Take the short survey
Load More Stories