10 Most Mysterious Deaths That Shocked Our Nation
The stories that continue to haunt and intrigue the detectives in all of us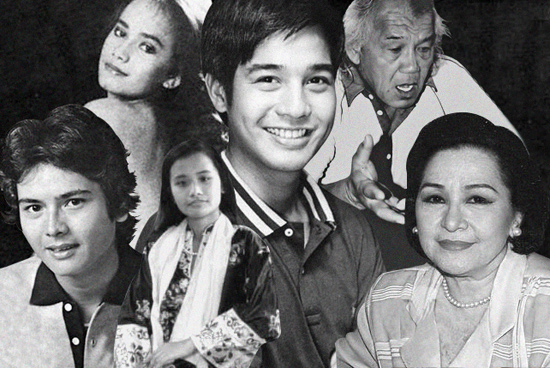 (SPOT.ph) Although it is true that dead men tell no tales, those who died mysteriously left clues that took a life of their own. Until the truth about their deaths is revealed, such clues—whether they're real or a figment of someone's imagination—will continue to haunt, intrigue, and inspire the detectives in us.
Forget about Marilyn Monroe; our country is already brimming with true stories that could make a good mystery novel. Let's take a trip down memory lane and pay tribute to those Filipino personalities—famous and near-famous—whose unexpected demise have left all of us scratching our heads.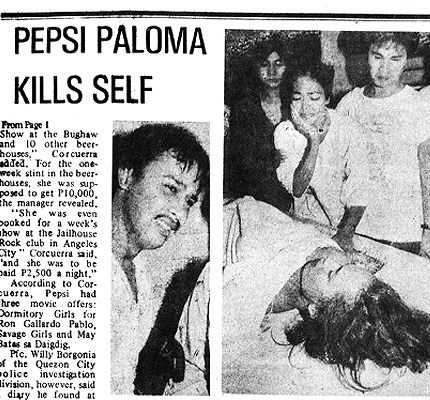 Pepsi Paloma
The Shocking Death: With three film offers and several dancing performances already lined up for her, it seemed that sexy star Pepsi Paloma—one of the "soft drink" beauties of the '80s—had every reason to feel anything but sad. But in 1985 at the tender age of 17, the Filipina-American actress (she was born Delia Duenas Smith), was found hanging inside a closet with a cotton sash tied around her neck.
ADVERTISEMENT - CONTINUE READING BELOW
The Mysterious Twist: As far as police investigators were concerned, Pepsi Paloma committed suicide—a conclusion corroborated by Paloma's own diary wherein she shared her depression over "monetary problems." For her manager Babette Corcuerra, however, it was hard to believe given the fact that her talent was earning well and was even looking forward to her 18th birthday. The Quezon City police also didn't bother to check for fingerprints and whether or not the handwriting in the diary was authentic.
Paloma was only 14 when she and another actress were allegedly drugged and "gang raped" by Eat Bulaga! hosts Joey De Leon, Vic Sotto and Richie D'Horsie. The victim then sought legal assistance, but the case never pushed through after Paloma was reportedly abducted and forced to sign an "affidavit of desistance" (with Tito Sotto supposedly placing a gun in front of her). Did the rape case have something to do with Paloma's "suicide"? We'll probably never know.
CONTINUE READING BELOW
Recommended Videos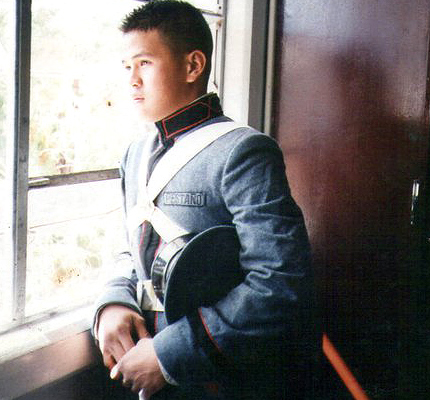 ADVERTISEMENT - CONTINUE READING BELOW
Philip Andrew Pestaño
The Shocking Death: Young, vibrant, and hailing from a well-to-do Cebuano family, Navy ensign Philip Andrew Pestaño had his whole life ahead of him. This is why it came as a shock when his family and friends heard the news on September 27, 1995 that Pestaño killed himself inside the ship BRP Bacolod City where he was serving as a deck officer. Pestaño reportedly took a gun and pulled a trigger on himself after a devastating breakup with his then girlfriend.
The Mysterious Twist: The Pestaño family cried foul and wouldn't accept suicide for an explanation. They claim that the BRP Bacolod City was being used to transport illegal logs and drugs, but Pestaño was silenced before he could even expose the anomalies. The initial findings were anything but conclusive: While the NBI and a forensic pathologist declared it was suicide (there was indeed a suicide note in the crime scene), the Senate investigation found loopholes that could prove Pestaño was shot.
The Office of the Ombudsman under Merceditas Gutierez dismissed the family's complaint against Navy officers who allegedly conspired to the murder. It was only in 2012 when the Ombudsman—now under Conchita Carpio Morales—re-opened the case and recommended the dismissal of the 10 involved Navy officers after it was found out that: the suicide note was written by different people; the gun used for the "suicide" was not Pestaño's; and BRP Bacolod City took two hours—instead of the usual 45 minutes—to reach Manila from Cavite. The Navy officers, on the other hand, still insist that Pestaño committed suicide.
ADVERTISEMENT - CONTINUE READING BELOW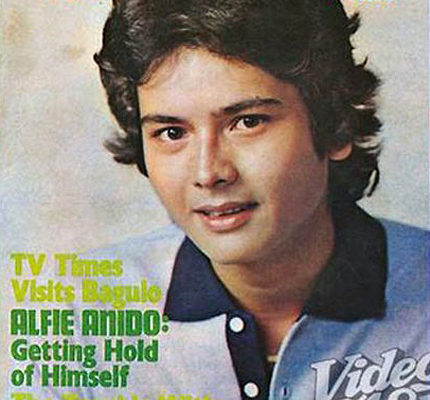 Alfie Anido
The Shocking Death: Alfie Anido was a handsome Atenista when he plunged into show business in the '70s, starring in memorable films such as Temptation Island (opposite Dina Bonnevie) and Katorse. The matinee idol was celebrating his 22nd birthday on December 30, 1981 when an argument with her girlfriend Katrina—daughter of then defense minister Juan Ponce Enrile—led to a spur-of-the-moment breakup. What should have been a memorable birthday turned out otherwise; Alfie was so heartbroken he decided to shoot himself dead. He was only 22 years old.
The Mysterious Twist: Rumors soon spread like wildfire after Anido's death. It is said that the actor didn't actually kill himself but was murdered by Katrina's brother—Jack Ponce Enrile—who came in his sister's defense after learning about the breakup. As expected, the Enriles denied the rumors with Katrina—who admitted she was pregnant at the time, but later had a miscarriage—saying that Anido's father handed her the suicide note which ended with "Tell Katrina: I love you."
ADVERTISEMENT - CONTINUE READING BELOW
Senator Juan Ponce Enrile in his biography said that the story linking his son to Anido's death was obviously fabricated in the '80s by his political rival Fabian Ver. However, the father and son differ in their accounts, provoking more speculations. While the older Enrile said that his son was not at the scene, Jack Enrile admitted in a 2013 interview that he saw Anido's lifeless body in the latter's home in Bel-Air, Makati, and was even accompanied  by a security escort—Gringo Honasan.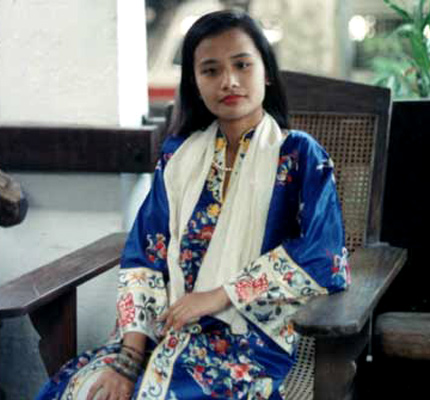 Maningning Miclat
The Shocking Death: At the age of 28, Maningning Miclat had already achieved so many things that majority of people could only dream of. Born and raised in China, Miclat would grow up to become a multilingual poet, published author, and prolific painter whose abstract "Trouble in Paradise" earned her the 1992 Art Association of the Philippines (AAP) Grand Prize in Non-Representational painting. After graduating from UP with a degree in fine arts, the young artist taught art at FEU where she met her end after jumping from the seventh floor of the Nursing Building in 2000.
ADVERTISEMENT - CONTINUE READING BELOW
The Mysterious Twist: Although there were malicious rumors that Miclat was either distraught about her secret pregnancy or was battling with an artist's demons before her death, nothing has ever been confirmed. If it's any consolation, another Miclat masterpiece was exhibited posthumously at the CCP and a foundation was also established in her honor—a fitting tribute to a young woman whose legacy far outlived her tragic death.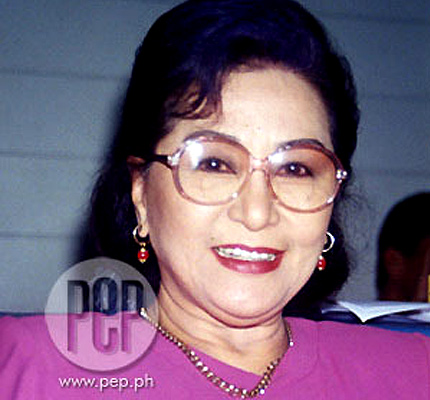 Nida Blanca
The Shocking Death: In what would be known as the most shocking crime in local showbiz history, veteran and award-winning actress Nida Blanca (born Dorothy Jones) was found dead inside her Nissan Sentra at the parking lot of a Greenhills office building where she was working as an MTRCB member. The 65-year-old actress sustained 13 stab wounds, the most fatal of which was at her throat.
The Mysterious Twist: Initial investigations ruled out robbery as Blanca's belongings were all intact. Through the confession of the alleged killer Philip Medel, NBI named Roger Lawrence "Rod" Strunk—the long-time husband of the murdered actress—as the mastermind. Medel would later retract his statement while Strunk went to the U.S. and had since successfully evaded arrest. Now that both suspects are dead (Strunk committed suicide in 2007; Medel died of complications from pneumonia in 2010), the gruesome murder of Nida Blanca will probably remain one of this generation's biggest unsolved mysteries.
ADVERTISEMENT - CONTINUE READING BELOW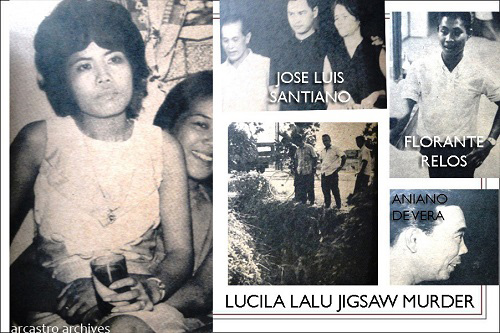 Lucila Lalu
The Shocking Death: In a case reminiscent of Hollywood's Black Dahlia, the dismembered body of a 29-year-old businesswoman Lucila Lalu was discovered in two separate areas in Manila on May 28, 1967. Her headless torso was found near the Guadalupe Bridge and her legs—chopped into pieces—at the corner of Rizal Avenue and Malabon Street. The victim's head has never been found, adding intrigue to the already mysterious death of Lucila Lalu, now popularly known as the country's first documented "chop chop" lady.
The Mysterious Twist: Among those who were considered suspects were Florante Relos, Lalu's alleged lover who worked as a waiter for the latter's own cocktail lounge, Pagoda Soda Fountain; Aniano de Vera, Lalu's estranged husband; and Jose Luis Santiano, a dental student who confessed to the crime. Santiano, who said he accidentally killed Lalu after the latter tried to seduce him, later recanted his confession with another witness naming Santiano as a mere fall guy. Just like what happened to Lalu's still-missing head, the real killer was never identified. The mystery surrounding Manila's "chop chop" lady remains unsolved.
ADVERTISEMENT - CONTINUE READING BELOW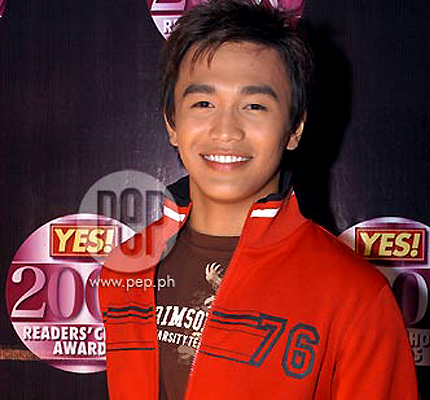 Marky Cielo
The Shocking Death: On December 7, 2008, fans of the Igorot-turned-celebrity Marky Cielo were shocked upon hearing the news that the StarStruck Ultimate Sole Survivor had been found dead in his room in Antipolo City. It is said that Marky, unconscious and found lying on the floor, was immediately brought to a nearby hospital but was declared dead on arrival. The promising actor was only 20 years old.
The Mysterious Twist: Marky's family kept mum about the real cause of the actor's death. Police Superintendent Raul Batgamento of Antipolo failed to get substantial information from the family who also refused to have Marky's remains autopsied. Adding to the mystery was the last text message sent by Marky to his close friend Jan Manual, telling the latter to take care and thanking him for everything he had done. People who claimed to have access to some news insiders also revealed that Marky actually committed suicide (by hanging himself) after receiving death threats from a powerful personality who was allegedly Marky's romantic rival over a beautiful actress.
ADVERTISEMENT - CONTINUE READING BELOW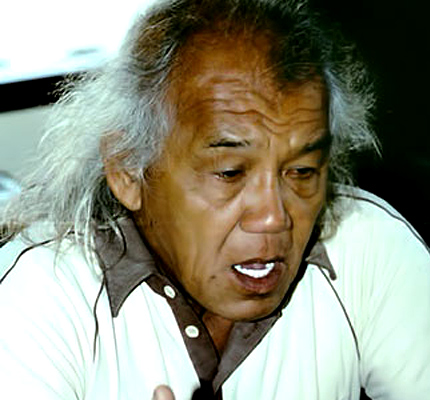 Cesar Climaco
The Shocking Death: Few people remember him today, but Cesar Climaco was one of the staunch critics of President Marcos during the Martial Law era. Famous for his refusal to cut his hair, the vibrant and highly opinionated Climaco was a long-time mayor of Zamboanga City for three non-consecutive terms. His assassination by a mysterious gunman in 1984 infuriated the public, prompting a crowd of fifteen thousand to attend his funeral that could rival that of Ninoy Aquino's.
The Mysterious Twist: In addition to being a vocal critic of Marcos, Climaco also hated corruption in the government, so much so that he resigned as Customs Commissioner in 1961 after discovering that several congressmen used their positions to import luxury cars without paying the required taxes. His death in 1984, although believed to have been plotted either by Climaco's political rivals or several military men under Marcos, remains unsolved.
ADVERTISEMENT - CONTINUE READING BELOW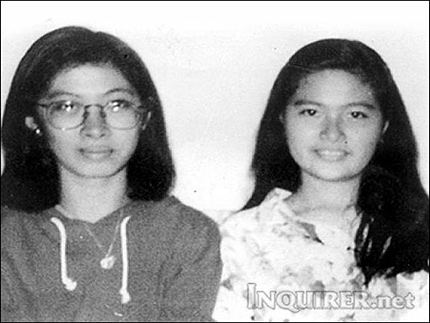 The Chiong Sisters
The Shocking Death: Sisters Marijoy and Jacqueline Chiong were waiting outside the Ayala Center in Cebu for their ride home on the night of July 16, 1997. A group of men then forced them into a van and brought them to a nearby town where the two victims were reportedly gang-raped and murdered. Two days later, Marijoy's remains were found at the bottom of a ravine in Carcar City, Cebu. Jacqueline remains missing to this day.
The Mysterious Twist: The abduction and murders of the Chiong sisters enraged the public. It didn't help that the suspects who were rounded up came from Cebu's most influential and wealthiest families. One of them, Paco Larrañaga, was part of a prominent political clan which includes former president Sergio Osmeña. Although Paco and others were convicted of kidnapping and illegal detention, he still maintains his innocence with his family claiming that Paco was in Manila at the time of the murders. In addition to the still-missing Jacqueline, what baffles everyone about this case was the discovery that the victims' father used to work in a company owned by a drug lord. When he was about to testify against the latter, his daughters were murdered and Paco was allegedly arrested to serve as a fall guy.
ADVERTISEMENT - CONTINUE READING BELOW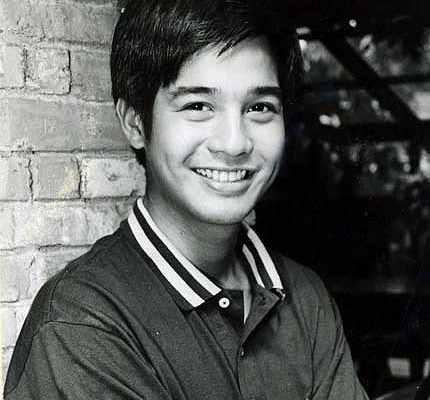 Rico Yan
The Shocking Death: What would otherwise be a peaceful Holy Week celebration in 2002 was disrupted by news of Rico Yan's sudden death. The bedimpled actor, known for his endearing roles in Mula sa Puso and Star Cinema's Got 2 Believe, was on a vacation at the Dos Palmas Resort in Palawan with a group of friends. After a night of partying, the group then spent the early hours of Good Friday sleeping in a big room. When one of Rico Yan's friends tried to wake him up later that morning, the 27-year-old  matinee idol was already stiff and lifeless—his death being blamed on bangungot.
The Mysterious Twist: The unexpected passing of Rico Yan baffled even his family who had to request an autopsy after noticing some scratches on his face. Rumor has it that Rico allegedly died of an Ecstacy overdose—something that his family and friends continue to deny. Although it was later revealed that the actor indeed died of bangungot, the science behind this phenomenon is in itself mysterious. Dr. Giselle Gervacio of St. Luke's revealed that bangungot is not actually related to hemorrhagic pancreatitis as most people believe, but rather to a sudden—and fatal—increase in heartbeat. In other words, Rico Yan's death is said to be an example of Sudden Unexplained Death Syndrome, the main cause of which remains unknown. 
ADVERTISEMENT - CONTINUE READING BELOW
Luisito E. Batongbakal Jr. is the blogger-in-chief of FilipiKnow.net. He has a fetish for local trivia, unsolved mysteries, and all things creepy.
Photos from Filipiknow.net (Pepsi Paloma, Lucila Lalu); Patnubay.org (Philip Pestano); Video 48 (Alfie Anido); Maningning.com (Maningning Miclat); Pep.ph (Nida Blanca; Marky Cielo; Rico Yan); The Pinoy Pulse (Cesar Climaco); Inquirer.net (Chiong sisters)
Share this story with your friends!
---
Help us make Spot.ph better!
Take the short survey
Load More Stories