10 Most Unusual Street Names in Manila (And Where They Came From)
The streets of Manila are filled with history.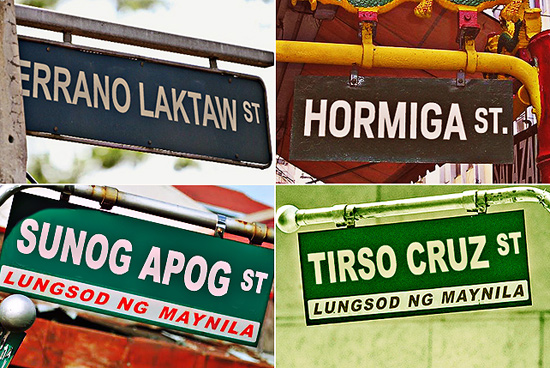 Streets are not only indicators of locations, directions, and addresses but they are also signposts to history and our culture. Their names identify and give permanence to places, describe the characteristics of environs and honor events and persons of significance—living and dead. Here is a list of the most interesting street names one can find in and around Manila.
Art by Warren Espejo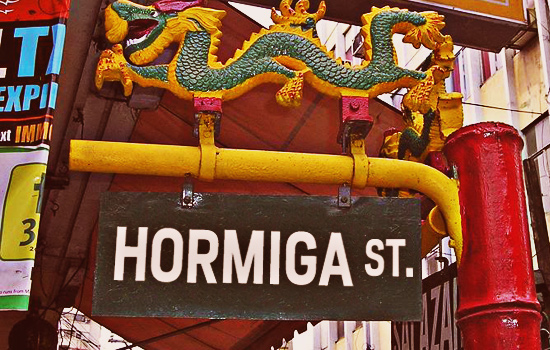 Hormiga Street (Binondo)
Yes, there were traffic jams even in those days, so this street in Manila notorious for its massive number of vehicles on the road was given the name "hormiga"—the Spanish word for "ant" to describe the traffic in Binondo, which crawls at an "ant's pace."
Mayhaligue Street (Tondo)
The posts ("haligi") that this street name is referring to are the ancient wooden pillars of the Moro fortifications erected to protect pre-Hispanic Manila. The street is believed to have been built in 1764.
ADVERTISEMENT - CONTINUE READING BELOW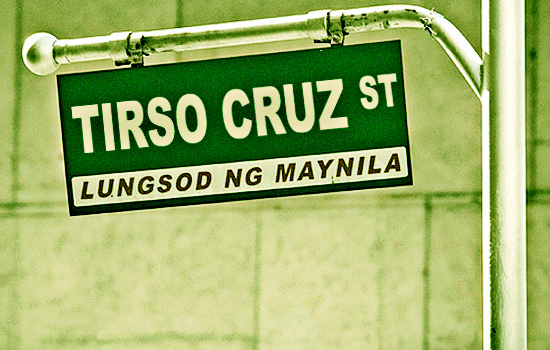 CONTINUE READING BELOW
Recommended Videos
Tirso Cruz Street (Tondo)
This street with a showbiz name pays tribute to the most popular band leader of the Manila Hotel in post-war Manila—Tirso Cruz, who also composed the popular song "Mabuhay." He was the grandfather of 1970s teen star, Tirso Cruz III.
Lubiran Street (Sta. Mesa)
The name is derived from rope makers—who twisted and turned Manila hemp (abaca) into "lubid." Most of the rope factories built by the Americans during the Occupation were clustered on this road.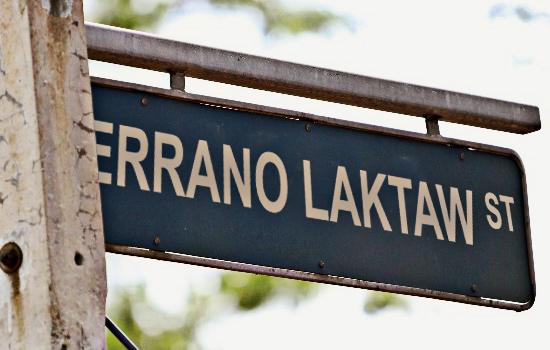 ADVERTISEMENT - CONTINUE READING BELOW
Serrano Laktaw Street (Quezon City)
One would think—as the name suggests—that this was the street that people skipped, for some reason. However, the street was named in memory of the first Filipino to finish a teaching degree from the Normal School of Salamanca—Pedro Serrano Laktaw (October 24, 1853 to September 22, 1928). This native erudite was known to be the only Filipino teacher in history to tutor the Spanish king, Alfonso XIII.
Ulilang Kawayan Street (Paco)
The name is the Filipino term for "lone bamboo." An old barrio of Paco—San Lazaro—was totally razed by a big fire save for a lone bamboo that residents found still standing after the conflagration.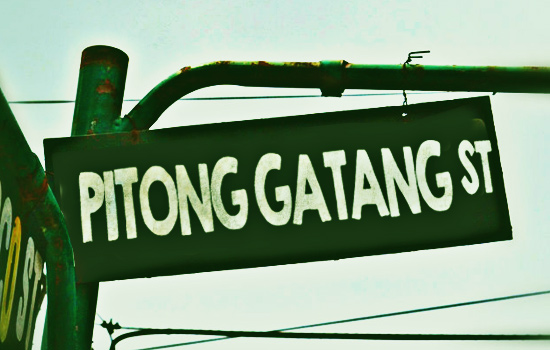 Pitong Gatang Street (Tondo)
Pitongatan was one of the Tondo chiefs who supported the so-called "conspiracy of the maharlikas" against Spanish invaders from 1587 to 1588 led by Agustin de Legazpi and Martin Pangan. Pitongatan was banished to Mexico. The street was popularized by local country singer Fred Panopio in a 1958 hit song called "Pitong Gatang."
ADVERTISEMENT - CONTINUE READING BELOW
Angalo Street (San Nicolas)
In Tagalog mythology, Ang-ngalo was a giant who raised the world's "ceiling" by building mountains. Another legend has him using his leg as a bridge so that people could transport bags of salt from one island to another. However, Ang-ngalo rested his legs on a nest of ants. As people were crossing, his legs began to itch. He shook his legs, causing people to fall with their salt bags into the sea—which explains why the sea is salty.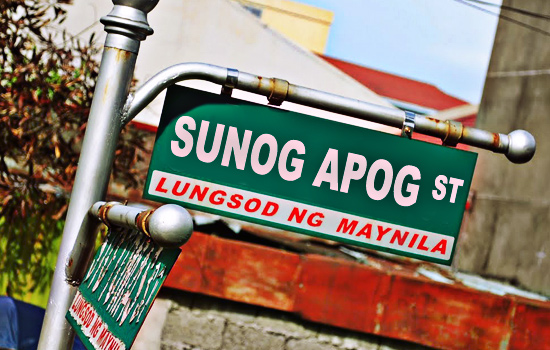 Sunog Apog Street (Tondo)
Filipino for "burnt lime." In the olden times, the place was where natives burned seashells to make lime, which was used as a binder for constructing stone buildings. Nearby is a street with a related name—Calero Street—lime kilns, in Spanish.
Kipuja Street (Sta. Cruz)
A localized name honoring Kepuha (also spelled Kipuhá or Quipuha), chief of Agana, Guam who was friendly to the Spanish missionaries who ministered in the Marianas area in 1668.
ADVERTISEMENT - CONTINUE READING BELOW
Read the full article, "17 Most Unusual Street Names in Manila (And Their Origins)" on Filipiknow.net. Minor edits were made by the SPOT.ph editors.
Art by Warren Espejo

Share this story with your friends!
---
Help us make Spot.ph better!
Take the short survey
Load More Stories