10 Local Graphic Novels Worth Reading
Komiks to check out when you've already been through Trese, Kikomachine Komix, and Pugad Baboy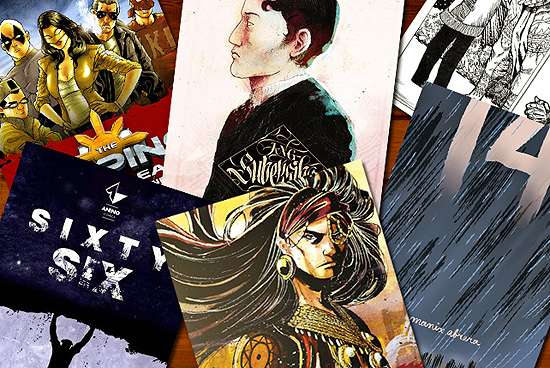 (SPOT.ph) Despite the popularity of movies based on comic books—or perhaps exactly because of it—the comic book medium is still often considered a kid's hobby. But anyone who's actually picked up a comic book these last few years can tell you that this isn't the case.
Comic books or graphic novels have grown up over the last few decades. And the Filipino komiks scene is getting bigger every year. So for those who want to explore the scene a little bit more, here are a few recent Filipino komiks and graphic novels that are worth a look. This list is by no means exhaustive, but it should be enough to give you an idea of the present and the future of the local komiks scene.
Also read:
10 Inspiring Illustrators You Should Know Now
10 Graphic Novels Your Non-Comic Book Reading Girlfriend Will Like
Top 10 Most Iconic Pinoy Comic Strip Characters
11 New Pinoy Comic Books Worth Reading
Mythological Creatures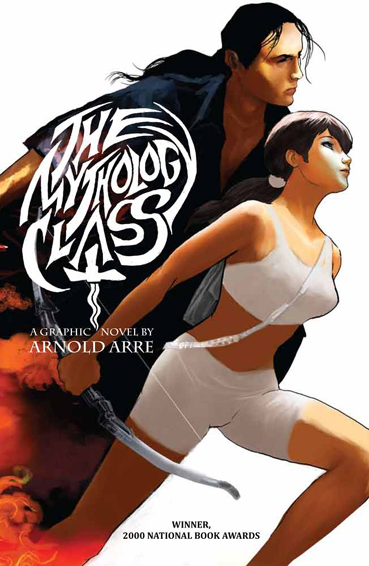 ADVERTISEMENT - CONTINUE READING BELOW
The Mythology Class (Nautilus Comics)
Written and illustrated by Arnold Arre
Before there was Trese, there was The Mythology Class.
Arnold Arre's National Book Award-winning graphic novel has been recently re-released by Nautilus Comics after being out of print for almost a decade. The Mythology Class follows a group of UP students who have enlisted in the titular mythology class, which is actually a training program to catch engkantos. Our heroes, young and burdened by the problems of growing up, must band together if they are to survive the class.
The Mythology Class is a groundbreaking piece that should be essential reading for anyone interested in Filipino komiks.
CONTINUE READING BELOW
Recommended Videos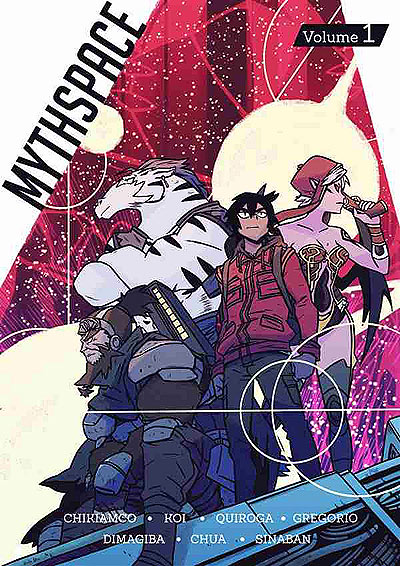 Mythspace Volume 1 (Visprint, Inc.)
Written by Paolo Chikiamco, illustrated by various artists
Fans of the television show Ancient Aliens will feel right at home reading Paolo Chikiamco's Mythspace. The premise of the series is that the creatures of Philippine lower mythology—the engkanto, the kapre, the diwata—aren't exactly the supernatural creatures that we think they are. Instead, they are different races of alien beings who have found their way to our planet.
ADVERTISEMENT - CONTINUE READING BELOW
Mythspace Volume 1, which compiles the first six Mythspace stories Chikiamco has written, is a diverse mix of science fiction tropes. The art featured in the collection shows a wide range of styles, as Chikiamco works with a different artist for each story.
This book is perfect for anybody looking to add some local flavor to their science fiction reading list.
Wordless Comics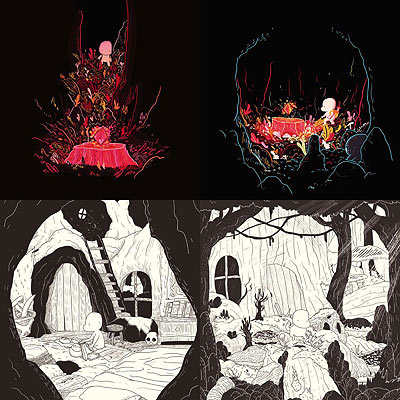 Light (Anino Comics)
Written and illustrated by Rob Cham
Rob Cham's first full-length comic book, Light, challenges the idea that the meaning of the story lies solely in its images and words. Told mostly through visuals, Cham tells the story of a nameless adventurer's quest to find a hidden treasure through his art.
Cham, a mainstay in the local komiks scene, has always been known for his whimsical black-and-white comic shorts. Now given the opportunity to work with colors, he weaves a classic quest full of monsters and heroics in full color, which is fitting given the book's theme of darkness and light.
ADVERTISEMENT - CONTINUE READING BELOW
Infinitely re-readable, Light is perfect for long-time comic book readers and even the youngest of fans.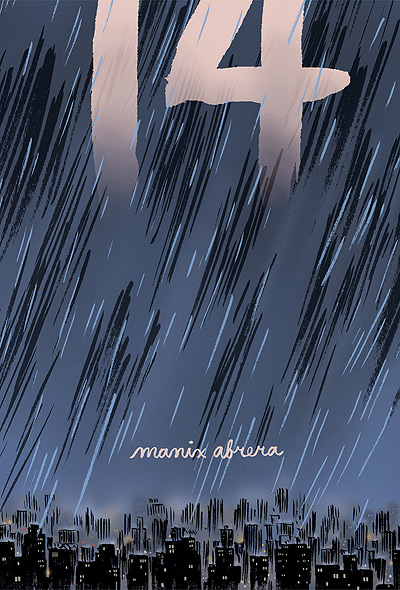 14 (Visprint, Inc.)
Written and illustrated by Manix Abrera
Many readers are no doubt already familiar with Manix Abrera's work. His Kikomachine Komix collections, taken from the daily strip he does for the Philippine Daily Inquirer, have consistently sold well. His sense of humor, which is witty and sometimes outlandish, has made him one of the most successful local komiks creators of his generation.
Structured as stories-within-a-story, 14 weaves together different tales about creatures of our local mythology such as ghosts, kapre, and manananggal. This second full-length effort displays Abrera's signature humor together with a serious side he's only hinted at in previous works.
Clearly the work of an artist spreading his proverbial wings, 14, which won in the Graphic Literature (Wordless) category of the National Book Awards in 2015, isn't only for Manix Abrera fans, but also those looking for some more interesting reading fare.
ADVERTISEMENT - CONTINUE READING BELOW
Superhero Comics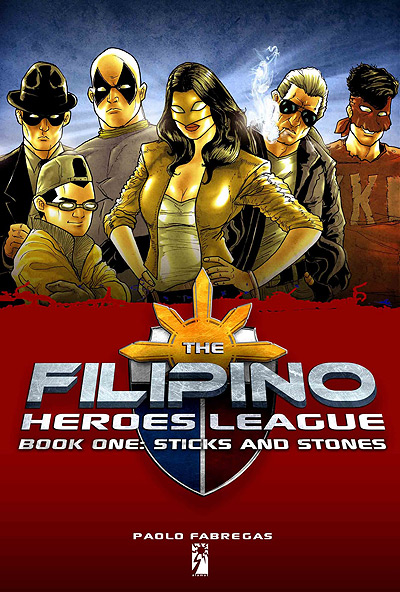 Filipino Heroes League (Visprint, Inc.)
Written and illustrated by Paolo Fabregas
The life of a superhero isn't easy. But imagine if you were a superhero in a developing country like the Philippines. This is the concept that writer and artist Paolo Fabregas runs away with in Filipino Heroes League.
Set in a world where even the best superpowered Filipinos have chosen to work overseas, the story follows the titular league, a government-sanctioned and funded team of do-gooders, as they try to maintain peace and order despite being woefully under-funded. The series is currently ongoing, with two books now available and a third one on the way.
It's the perfect read for superhero fans wondering what a real-life Pinoy superhero team might be like.
Superhero Comics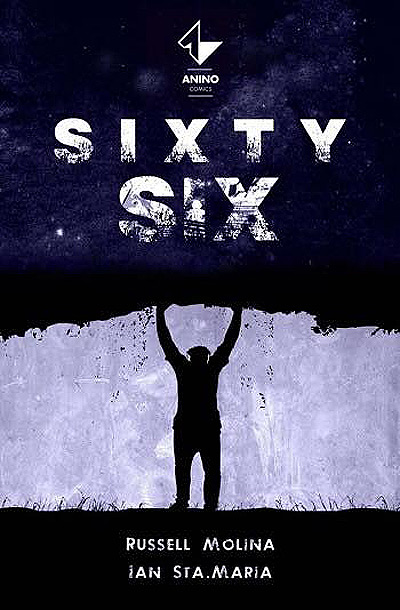 ADVERTISEMENT - CONTINUE READING BELOW
Sixty-Six (Anino Comics)
Written by Russell Molina, illustrated by Ian St. Maria
What would you do if you woke up one day and found out that you were invincible? This is the question faced by Mang Tino, a 66-year-old retiree who is the protagonist in Russell Molina and Ian Sta. Maria's collaborative effort.
Molina, who is a well-regarded children's book author, has a winner of a concept in Sixty-Six, and makes full use of it with writing that's funny, touching, and exciting. Sta. Maria's art is also top-notch. We wait for the follow-up volume, which will hopefully arrive soon.
Historical Retellings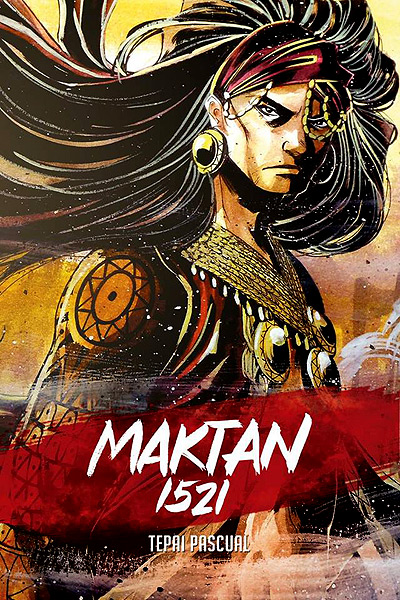 Maktan 1521 (Visprint, Inc.)
Written and illustrated by Tepai Pascual
The local indie komiks scene has recently seen the welcome rise and abundance of female comic book writers and artists. Mainstream publishing houses aren't far behind. Tepai Pascual is leading the way with her comic book, Maktan 1521.
ADVERTISEMENT - CONTINUE READING BELOW
The comic book centers on the events that led to the fateful battle between Datu Lapu-Lapu and the explorer Ferdinand Magellan on the island of Mactan in 1521. Pascual's art is gorgeous here (she created Maktan 1521 to finish her degree in Fine Arts), and her writing well-informed by her own research into the events that led to the battle.
It's an excellent read for history buffs, as well as those looking to understand the roots of the country we call our own.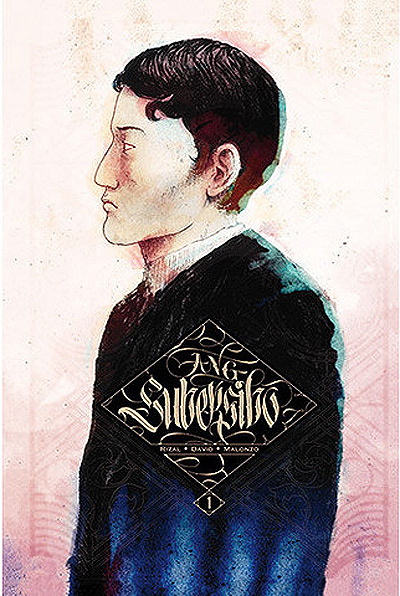 Ang Subersibo (Anino Comics)
Based on Noli Me Tangere and El Filibusterismo by Jose Rizal
Adapted by Adam David, illustrated by Mervin Malonzo
Adaptations and retellings of Jose Rizal's Noli and Fili, including those in komiks form, are a dime a dozen. So what makes Ang Subersibo different from all of them? For one, Adam David and Mervin Malonzo's collaboration isn't simply a retelling, so much as a reconfiguring of Rizal's work as it combines the two novels to tell just one story.
ADVERTISEMENT - CONTINUE READING BELOW
Ang Subersibo is ambitious and erudite; it is a result of copious amounts of research into Rizal and that time in history. The novel even includes footnotes to provide a deeper understanding of the story. Malonzo employs pen and ink to emulate Rizal's own foray into art.
A labor of love for both its creators, Ang Subersibo (currently awaiting its next installment) should be required reading for everyone.
Alternate Histories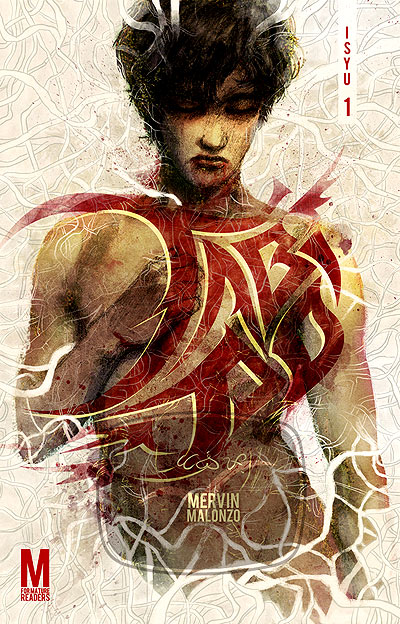 Tabi Po (Visprint, Inc.)
Written and illustrated by Mervin Malonzo
Imagine what might have happened if Rizal had an aswang for a protagonist in his novels. Set in the Philippines' Spanish colonial past, Tabi Po follows the exploits of Elias, a newborn aswang trying to cope with life, not just among humans, but under colonial rule.
Malonzo weaves a bloody and gory epic of revolution and revenge with Elias and a cast of characters lifted out of Rizal. There are the lecherous priests Damaso and Salvi, the Chinese businessman Quiroga, and the mysterious Salome. Malonzo's artwork is beautiful and expressive, a feat considering that half the time what he draws in this book is viscera.
ADVERTISEMENT - CONTINUE READING BELOW
Labeled for mature readers only, this series, which is now on its second book, will appeal to fans of horror and Philippine history.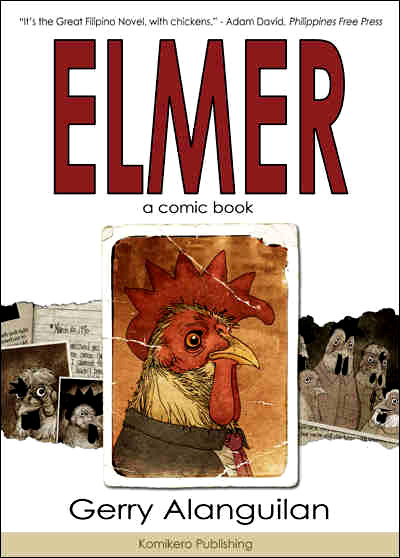 Elmer (SLG Publishing)
Written and illustrated by Gerry Alanguilan
Gerry Alanguilan's Elmer originally came out in 2010. It's become widely available again these days, ready for a new set of readers.
Elmer is set in a world where chickens can think, talk, and they want a place in the world, next to humanity. While conceptually ridiculous, Alanguilan approaches his story seriously, raising important questions about what truly makes someone a person.
Share this story with your friends!
---
Help us make Spot.ph better!
Take the short survey
Load More Stories