Martial Law for Millennials
What does it take to be extraordinary? Anvil Publisher Karina Bolasco explains.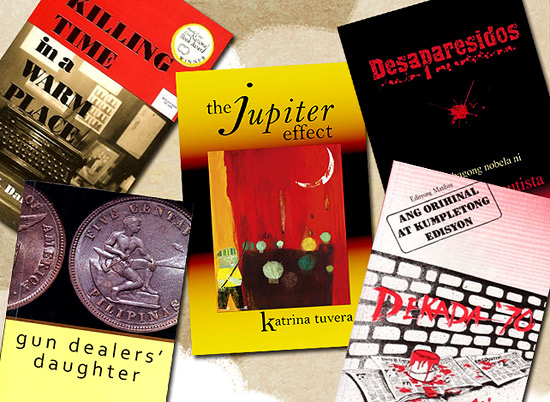 (SPOT.ph) Editor's Note: Karina Bolasco is Publishing Manager and Assistant General Manager of Anvil Publishing. She was hailed as one of the Ten Outstanding Women in the Nation's Service in 1995 for her work in book publishing and literacy development.
Quoting a long-dead, foreign, 19th Century Protestant minister and activist, Harry Emerson Fosdick, is not exactly the best way to start talking to millennials. But Fosdick's words, delivered almost a hundred years ago, still best express what many of us believe about democracy. He once said, "Democracy is based upon the conviction that there are extraordinary possibilities in ordinary people." This simply means that there are among us leaders and public servants who are good men and women, and who we trust will do the right thing by their people. It also means that there are many and much more of us who will collectively question and oppose when they do not do the right thing by us.
This is democracy—but this is not how things were, or will be, in a dictatorship where only one man (or woman) and a few of his (or her) cronies and aides will say what is right and what is wrong, and everybody else just shuts up and follows. Anyone who musters enough courage to say, "Wait, that's not right, we shouldn't do that," will be silenced by payoffs or bribes or force and might.
As another wise old man, a venerable Filipino, said, Sen. Jovito Salonga, one of the few who managed through the years since Martial Law to keep intact his moral and political integrity (and who could have been this country's president):
ADVERTISEMENT - CONTINUE READING BELOW
"Independence, like freedom, is never granted. It is always asserted and affirmed."
Independence of mind and basic human freedoms are not just abstract concepts. These are real, and are at the core of our being human. These define us and qualify us to be people. We are not robots programmed to do whatever one man or woman thinks we should do.
We see footage of North Korea and see hordes of citizens in uniform and marching unbelievably to a beat. Citizens who can never travel or even welcome and see other travelers. Citizens who cannot say anything at all on Facebook, Instagram or Twitter—nothing at all and not just on the Internet but anywhere else. This scenario is much like what you love to read or watch in dystopian novels or films. As if it were speculative fiction or science fiction. But this is a reality in some countries of the world. This was OUR reality during the Marcos Martial Law days.
CONTINUE READING BELOW
Recommended Videos
And that is why most of us questioned and fought it, hard, continuously. In my case from when I was 16 until I got to be 30, when the EDSA People Power kicked Marcos out. It was on September 21, 1972, when Marcos declared the country under Martial Law. I had just begun my first year in St. Scholastica's College. We woke up to deadly silence: Radio and TV only had static, no newspapers or magazines, no student councils, no student newspapers, ALL shut down. If it happened today, where freedom with a capital F is literally at the tip of your fingers, can you imagine what's really being taken away from you? No texting, no form of communication going out or coming in.
ADVERTISEMENT - CONTINUE READING BELOW
There is a reason why people "who've been there, done that" do have some authority to tell us what it was like. And that is what this collection of books on Martial Law, a mini-library of sorts of true accounts of people who've been there, done that, is all about. Read them.
True, it is not likely to happen again in exactly and precisely the same way—could be worse with advanced technology—but the fundamental difference between a democracy and a dictatorship remains essentially the same over time and distance.
We must keep faith that we are all capable of becoming extraordinary at certain moments in time. At the EDSA People Power, we collectively became extraordinary. But how far more can we run on that conviction especially in this most trying of times: Election year, when on account of transient political and financial interests, what is supposed to be enduring historical memory is distorted and twisted, hammered and thinned. Read the books—some of them, all of them. Find out for yourselves. Not all of us committed a huge sin of omission—we told our stories.
This coming May, we will urgently need and want to be extraordinary. The next six years of your life in this country will depend on the election results. We need to believe we can again be extraordinary—that as a people, together, we can again become extraordinary in our exercise of our basic democratic right to choose our next set of leaders.
Novels on Martial Law
ADVERTISEMENT - CONTINUE READING BELOW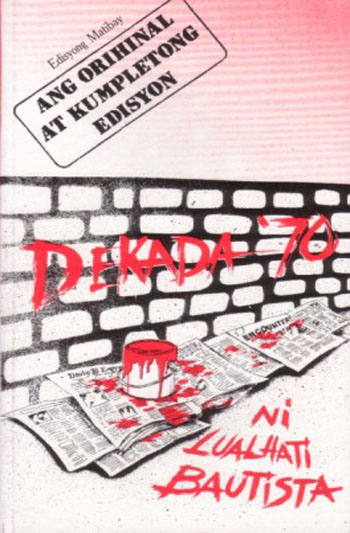 Published in 1988 by Anvil Publishing
Dekada '70 by Lualhati Bautista
Dekada '70 is the story of a family caught in the middle of the tumultuous decade of the 1970s. It details how a middle-class family struggled and faced the changes that empowered Filipinos to rise against the Marcos government. These series of events happened after the bombing of Plaza Miranda, the suspension of the writ of habeas corpus, the proclamation of Martial Law and the random arrests of political prisoners. The oppressive nature of the Marcos regime, which made the people become more radical, and the shaping of the decade were all witnessed by the female protagonist, Amanda Bartolome, a mother of five boys.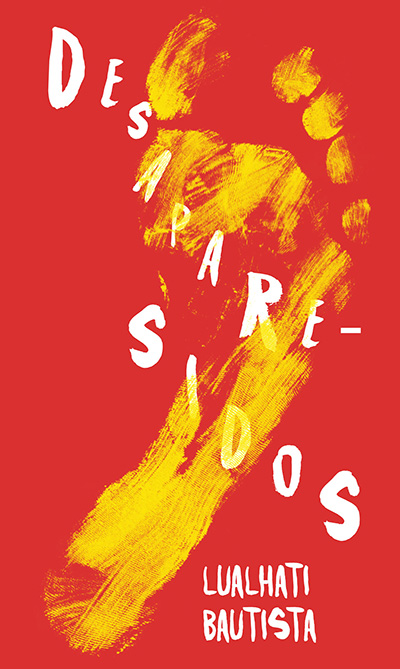 ADVERTISEMENT - CONTINUE READING BELOW
Published in 2007 by Anvil Publishing
Desaparesidos by Lualhati Bautista
This most recent work of Bautista, graced with an illuminating introduction by National Artist for Literature Bienvenido Lumbera, uses the form of the novel to explore the harrowing trials of activist abductees (the disappeared/desaparesidos) during the Martial Law regime. With her great talent for characterization and expertly using flashback to depict events that happened decades ago, she explores and recounts how young people's lives were shattered by abuses that resulted in a new mother losing track of her child and her own personhood, and a young man's loss of trust in many things he held dear. Yet, the author is able to fill the work with hope, as the now grown victims seek not only to deal with their trauma but also to recover both love and hope in their present lives.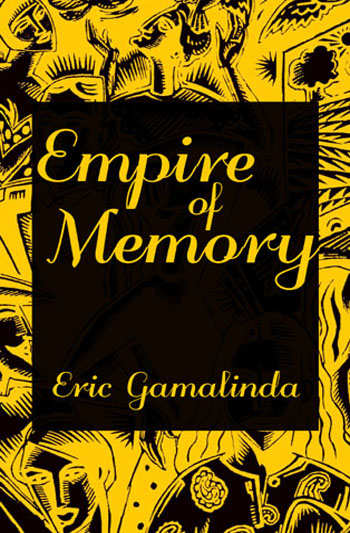 Published in 1992 by Anvil Publishing
ADVERTISEMENT - CONTINUE READING BELOW
Empire of Memory by Eric Gamalinda
Two friends are hired by Marcos to rewrite Philippine history. Their mission: to make it appear that Marcos was destined to rule the country in perpetuity. Working from an office called the Agency for the Scientific Investigation of the Absurd, they embark on a journey that will take them across a surreal panorama of Philippine politics and history, and in the process question their morals and beliefs.
This landscape includes mythological sultans, mercenaries, the Beatles, a messianic Amerasian rock star, faith healers, spies, torturers, sycophants, social climbers, sugar barons, millenarian vigilantes, generals and communists—the dizzying farrago of lovers and sinners who populate the country's incredible story. By the end of their project—and this breathtaking novel—the reader emerges from a world that is at once familiar and unbelievable. It's what real life might look like if both heaven and hell were crammed into it, and all its creatures were let loose.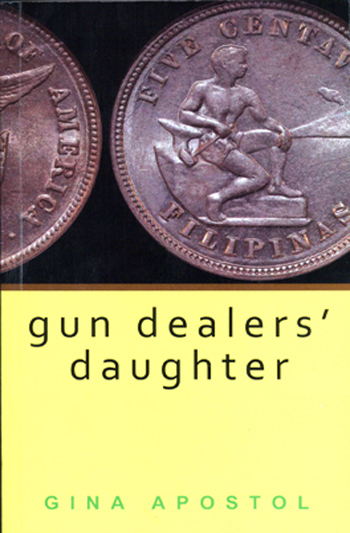 ADVERTISEMENT - CONTINUE READING BELOW
Published in 2010 by Anvil Publishing
Gun Dealers' Daughter by Gina Apostol
"In this fearlessly intellectual novel, Gina Apostol takes on the keepers of official memory and creates a new, atonal anthem that defies single ownership… perception is always in question, and memory and the Filipino identity are turned inside out." (Eric Gamalinda, author of Empire of Memory)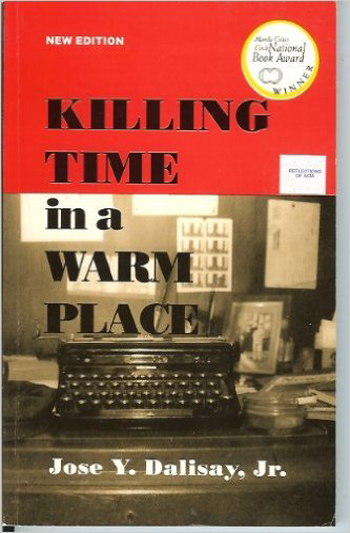 Published in 2006 by Anvil Publishing
Killing Time in a Warm Place by Jose Dalisay, Jr.
Killing Time in a Warm Place is a novel of growing up in the Philippines during the Marcos years. Told in the voice of its protagonist, Noel Ilustre Bulaong, the narrative travels through familiar social and literary territory: the coconut groves of Bulaong's childhood, Manila's hovels, the Diliman Commune, "UG" safehouse, Martial Law prisons and the homes and offices of the petty-bourgeoisie. It is a story of false horizons, of betrayal, compromise, and guilt, and not incidentally of the contemporary middle-class Filipino's migration from the village to the metropolis to the outside world.
ADVERTISEMENT - CONTINUE READING BELOW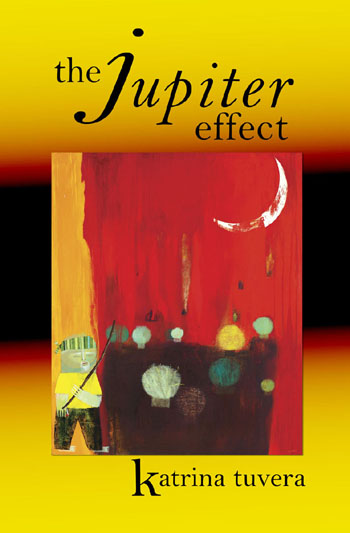 Published in 2006 by Anvil Publishing
The Jupiter Effect by Katrina Tuvera
This is the story of Kiko and Gaby, two Martial-Law babies who underwent political initiation during the Marcos years. The book poses questions about the Filipinos' complicity in the Marcos dictatorship and portrays many compromises that are still present in the current Philippine politics.
Share this story with your friends!
---
Help us make Spot.ph better!
Take the short survey
Load More Stories