Chito Miranda draws flak over pro-Duterte tweets + more things you might have missed today
Axl Rose joins AC/DC, Australian ambassador releases statement on rape and murder, and more.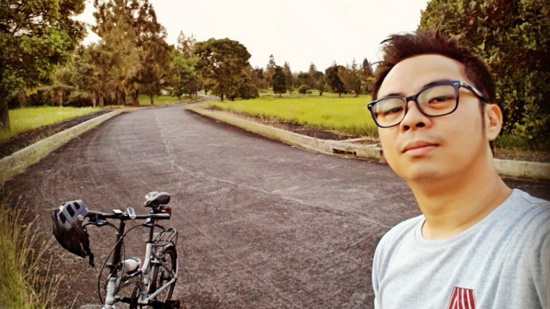 Photo via Chito Miranda's Instagram account
(SPOT.ph) Busy day, Spotters? We quickly recap 10 things you might have missed while you were off the radar.
1. Chito Miranda draws flak over pro-Duterte tweets
Just hours after Rodrigo Duterte made headlines over his rape comments, one of his vocal supporters, Parokya Ni Edgar frontman Chito Miranda, took to Twitter to defend the former, writing, "I think I would rather trust an honest thug than a dishonest man who speaks well." He quickly drew flak for his tweet, which he later deleted. "I decided to simplify life and delete my tweets. Basta gusto ko maging maayos at safe ang Pilipinas kahit sino pa man ang manalo," he explained. He also clarified that despite deleting his tweet, he still remains a Duterte supporter.
ADVERTISEMENT - CONTINUE READING BELOW
CONTINUE READING BELOW
Recommended Videos
2. Robin Padilla defends Duterte over controversial rape joke
Another celebrity and avid Duterte supporter came to the presidential candidate's defense. Action star Robin Padilla took to his Instagram account, saying, "Dahil sa kwento na narinig mo mula sa paninira ng mga walang kwenta ay ibig mong maging pangulo ang isang pino ngunit sinungaling at nganga sa problema kaysa sa isang siga ngunit diretso at tumatapos ng problema?" He also posted the same quote on his Facebook page, where he reiterated his support for Duterte as president.
3. Axl Rose is AC/DC's new lead vocalist
It's a musical mashup straight from the rock gods. AC/DC formally announced that Axl Rose of Guns N' Roses will be joining them on tour as lead vocalist. Rose will take the place of long-time AC/DC frontman Brian Johnson, who had to drop out from the tour for health reasons. The band is set to begin their European tour on May until June.
ADVERTISEMENT - CONTINUE READING BELOW
4. John Legend and Chrissy Teigen welcome first daughter
The high-profile celebrity couple are now proud parents to a baby girl, whom they named Luna Simone. Model Chrissy Teigen gave birth on April 17 and it didn't take long until she and husband, musician John Legend, took to Twitter to make the announcement. The two have been married since 2013, and have been vocal about their fertility struggles.
5. PAL plane diverts to India due to woman giving birth
A Philippine Airlines plane headed for Manila from Dubai had to be diverted to India on Sunday, April 17, when a passenger went into labor during the flight. Forty-year-old Mary Grace Alejandro was seven months pregnant when she suddenly went into premature labor. She was traveling with her teenage son, and cabin crew assisted as Alejandro gave birth. Upon arriving in Hyderabad, India, Alejandro and her new baby were rushed to the hospital, where they were declared in stable condition.
ADVERTISEMENT - CONTINUE READING BELOW
6. Woman electrocuted while using charging phone
In Kuala Lumpur, Malaysia, 30-year-old Suhana Mohamad was electrocuted to death as she talked on her mobile phone while it was charging. The incident happened at her home at about 11:30 p.m. on Friday, April 15, while her husband was asleep. Suhana was rushed to a hospital, but medical personnel announced her dead on arrival.
7. Court employees call for better wages in "Black Monday" protest
Ferdinand Gaite of Confederation for Unity, Recognition and Advancement of Government Employees said that government workers are demanding a national minimum wage of P16,000. They are also against the order for the modification of the salary schedules for all civilian employees. "Aquino's executive order provides for a measly P500 a month or P20 a day increase for lowly paid employees, but raised by as much as 212% the salaries of government officials," Gaite said. The "Black Monday" protest was staged nationwide, with court employees wearing black shirts, armbands, and ribbons during flag ceremony and noon break.
ADVERTISEMENT - CONTINUE READING BELOW
8. Australian ambassador releases statement on rape and murder
Following presidential candidate Rodrigo Duterte's controversial "rape joke," Australian Ambassador Amanda Gorely released this statement on Twitter: "Rape and murder should never be joked about or trivialised. Violence against women and girls is unacceptable anytime, anywhere." In the viral video of his campaign sortie, Duterte made a comment about an Australian missionary, who was gang-raped and killed by inmates in a Davao prison in 1989. "Nagalit ako kasi ni-rape? Oo. Isa rin 'yon. Pero napakaganda, dapat mayor muna ang nauna. Sayang," Duterte said in the video.
9. PHOTOS: Leeroy New's latest project highlights the beauty of the Pasig River
Although the Pasig River has been declared biologically dead, urban designer Julia Nebrija and artist Leeroy New have joined rehabilitation efforts through the Bakawan Floating Island Project. Check out photos of the vibrant project.
10. SPOT.ph Picks: 10 Quirky Things for Your Desk
Just when you think your desk is cluttered enough already, we show you a talking pen, a rainbow unicorn tape dispenser, and a chalkboard clock. Yup, more cute stuff to go along with your tumblers and memo pads!
ADVERTISEMENT - CONTINUE READING BELOW
Load More Stories