10 Places in the Philippines That Should Be UNESCO World Heritage Sites
Add them to your must-see list!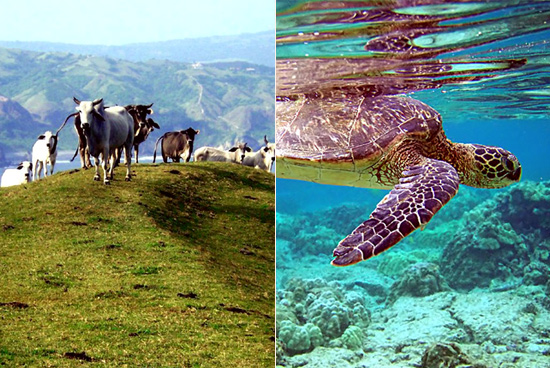 (SPOT.ph) Since 1972, UNESCO has scoured the world to find some of the most stunning places worth preserving. The result is the prestigious list of World Heritage Sites which includes the Taj Mahal in India and Stonehenge in England.
Being part of the list means a place is too important for humanity to lose it, so much so that the international community is willing to shell out money for its preservation. The UNESCO lists six places on their website that have been declared heritage sites, among them, the historic town of Vigan and Palawan's Subterranean River National Park (or the Underground River). There are actually more waiting on the tentative list, which suggests that our country never runs out of places we can be proud of.
Let's put the spotlight on some of these nominated sites to see why they deserve to be on everyone's UNESCO-inspired bucket list.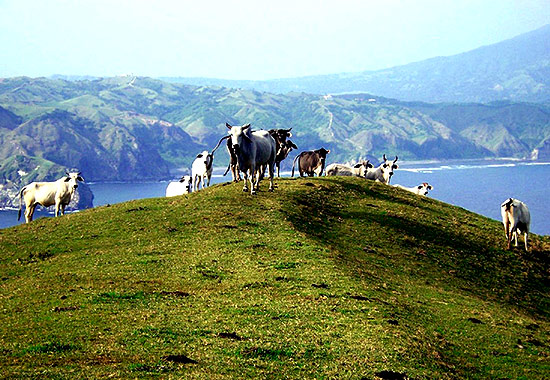 ADVERTISEMENT - CONTINUE READING BELOW
Batanes
Most people who have been to Batanes would say it's paradise. The isolation of its 10 small islands from the rest of Luzon has been a blessing in disguise, as evidenced by its perfectly preserved culture and architecture.
The old stone houses designed to withstand typhoons have become an icon, so are the pristine white beaches and postcard-worthy rolling hills that could rival that of Ireland's. The province of the friendly Ivatans is also home to many migratory birds and one of the few remaining sites where pink and red corals are found. With an intact culture and distinct natural landscape, no wonder why Batanes has been a "World Heritage Site" contender.
CONTINUE READING BELOW
Recommended Videos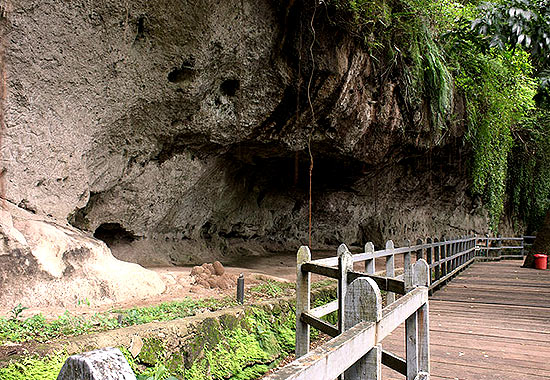 The Angono Petroglyphs of Rizal
This ordinary-looking rock formation in Rizal province is more than meets the eye. A closer examination reveals as much as 127 engraved figures, dating back to the late Neolithic period. Discovered in 1965, it is by far the oldest known work of art in the Philippines, and provides us a glimpse to our ancestors' interesting prehistoric life.
ADVERTISEMENT - CONTINUE READING BELOW
The Angono Petroglyphs have been declared a National Cultural Treasure. It's also one of the most endangered sites of the world, so its inclusion to the UNESCO list could mean our future grandchildren would still have the chance to see it.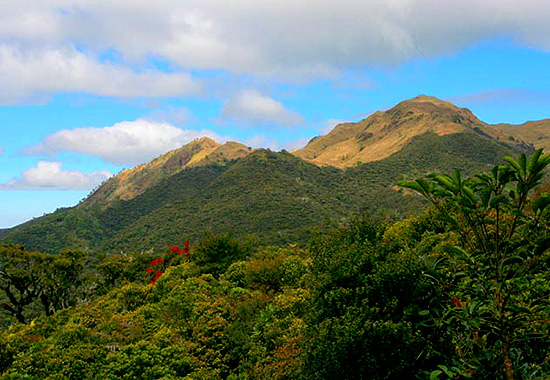 Mt. Pulag National Park
The thrill of mountain climbing is not the only thing that Mt. Pulag has to offer. Known as the highest peak in Luzon, the mountain is also teeming with rich flora and fauna. While the summit is covered with dwarf bamboo plants, its lower elevations are embedded with lush mossy forest and pine trees. Endemic animals also thrive in the area, among them the Northern Luzon giant cloud rat, Philippine brown deer, and the Luzon pygmy fruit bat. But Mt. Pulag will always be famous as the ultimate destination both for novice and experienced mountaineers, all the more reason why it should be declared an important heritage site.
ADVERTISEMENT - CONTINUE READING BELOW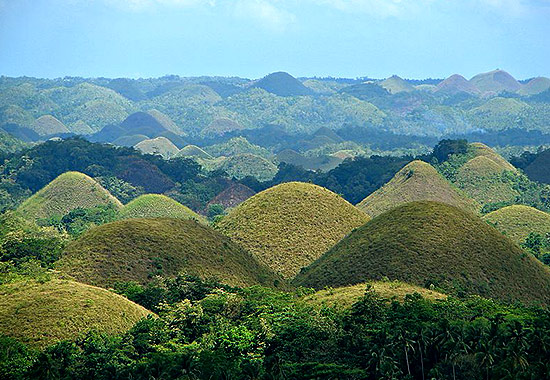 Chocolate Hills
The Chocolate Hills of Bohol are as fascinating as they are mysterious. The conical hills numbering to as many as 1,776 are similar to the formations found in Java, except the former are more uniform in size. Many theories have tried to explain their origin, although the general consensus is that they came from coral deposits that have been molded by a combination of rainwater and erosion. The process resulted in a number of hills that turn brown during the dry season, hence the name. Its unique qualities led to it being declared a National Geological Monument in 1988.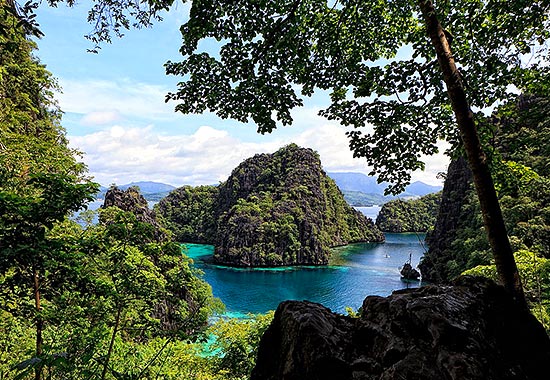 ADVERTISEMENT - CONTINUE READING BELOW
Coron Island
Although it's relatively less popular than Puerto Princesa and El Nido, this island in Palawan has its own unique charm. There's the karst (or limestone) formations where the swiftlets build their nests (aka the main ingredient of the famous nido soup), the stunning limestone cliffs as high as 600 meters above sea level, and legendary lagoons where one can submerge in very clear water. Coron also cradles the indigenous Tagbanua communities whose livelihoods depend on the island's abundant natural gifts.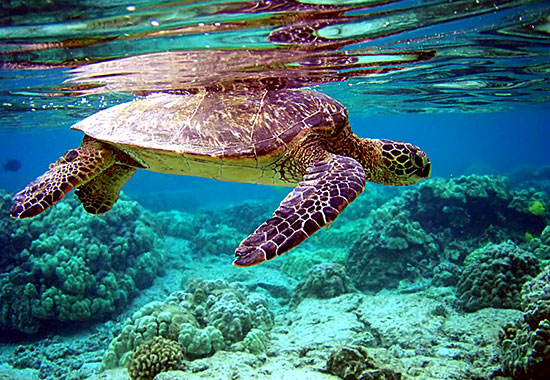 Turtle Islands
When it comes to rich marine biodiversity, the Turtle Islands Wildlife Sanctuary in Sulu is the one to beat. As the name suggests, the group of six islands is the country's only nesting habitat of green sea turtles and the only major nesting ground in the whole ASEAN. These turtles help in maintaining healthy corals and sea grass which in turn nourish different marine creatures. Proclaimed a wildlife sanctuary in 1999, the sanctuary is a breathtaking destination not only for tourists but also for scientists who continuously work to make it a better place for rare sea animals.
ADVERTISEMENT - CONTINUE READING BELOW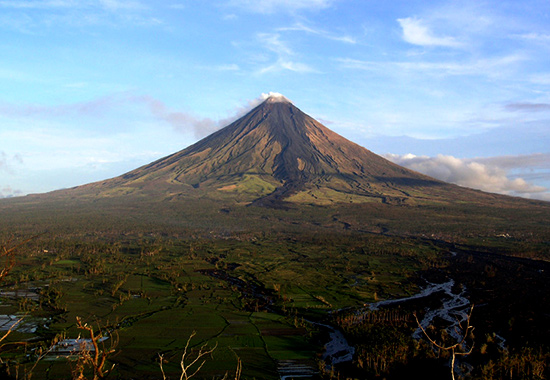 Mayon Volcano
The active Mount Mayon in Albay has charmed people with its beauty and danger. Aside from its perfectly conical shape, Mayon makes its presence known through its towering height of 2,462 meters and unpredictable behavior. In terms of biodiversity, this active volcano also never fails to impress. In fact, the Mayon Volcano Natural Park is home to a wide variety of flora and fauna, some of which are endemic species like the giant golden-crowned flying fox and Philippine warty pig. A "perfect cone" plus diverse natural resources make Mayon Volcano a place worth protecting.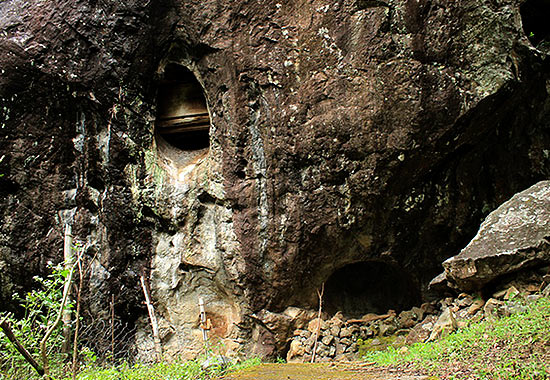 ADVERTISEMENT - CONTINUE READING BELOW
Kabayan Mummy Burial Caves
Ancient Egyptians were not the only ones who had an intricate way of preserving the dead. In the municipality of Kabayan in Benguet province, one can find as many as 200 man-made burial caves, some of which contain human mummies from the prehistoric era. Before the Spaniards arrived, our Ibaloi ancestors mummified their more privileged members with the use of salt and herbs. The bodies were then set under fire to remove body fluids, before being placed in wooden coffins. These "fire mummies" of Kabayan Burial Caves take us back to our prehistoric roots, helping us realize that our ancient history is more awesome than we give it credit for.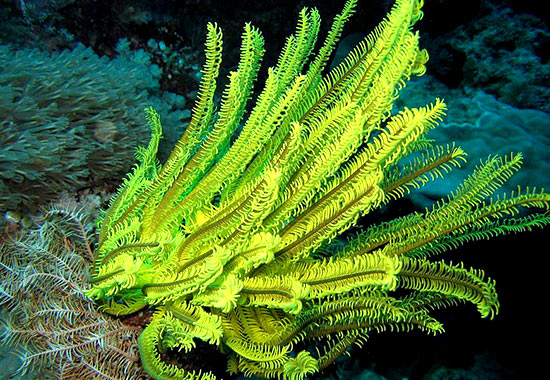 Apo Reef
Comparable to the Tubbataha Reef, this natural park in Occidental Mindoro is the country's largest contiguous coral reef system. It's loved by diving enthusiasts and a favorite breeding ground of many marine species. Apo Reef is actually the biggest of three islands. Its shallow lagoon is surrounded by a mangrove forest where birds and aquatic animals thrive. But it's the corals that make Apo Reef stand out: Thousands of aquatic animals thrive on the 34 square kilometers of coral reef.
ADVERTISEMENT - CONTINUE READING BELOW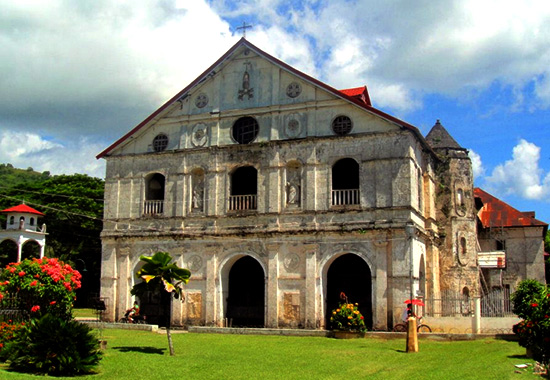 Loboc Church
To date, there are four Spanish-era churches in the Philippines that have been designated as World Heritage Sites. Among those who almost made it to the list is Bohol's historic Loboc Church. Built in the early 18th Century by the Jesuits, the coral stone church had successfully preserved most of its features, with the exception of the roof. Unfortunately, its front section was heavily damaged when a 7.2-magnitude earthquake hit the Visayas in 2013. As a result, the UNESCO removed it from the list of nominated sites. The church is a testament to the rich cultural heritage of the Boholanos, so there is a movement to have it reconsidered.
Share this story with your friends!
---
Help us make Spot.ph better!
Take the short survey
Load More Stories