3 Places to Visit After a Breakup
No more sulking.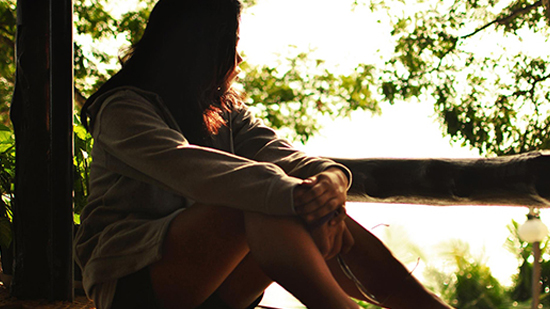 It's been a few days since that jerk broke up with you. You refuse to spend another minute in your room watching sad movies and going through pints of ice cream because you know that gaining extra breakup pounds is not worth it. 
And then once you do decide to go out, you realize that you're alone now, and things won't be like they used to be. But that's the beauty of being newly single—you have a fresh start and the absolute freedom to try new things and go to places you've never been before. If you find yourself feeling reluctant to face the world, take some baby steps by visiting these places that just might help you nurse your broken heart. 
ADVERTISEMENT - CONTINUE READING BELOW
A spa
A pampering day at the spa might just chase the blues away. Lie down on the massage bed and let your masseuse ease your aching muscles. If she asks why you seem so tense, feel free to share a little bit about the breakup to "ate." Talking about your problems is always therapeutic, and since your mom and friends are probably sick and tired of hearing about how the jerk broke up with you over text, it would be nice to have a fresh set of ears to listen to your rants. Who knows, she might have an insight or two for you.
A place you've never been to 
Now that you have more free time, use this opportunity to go somewhere you've always wanted. A change of scenery might do you good—hop on a plane to see Cebu, or go on a road trip to Albay with your BFFs. The key here is to make lots of new memories and spend time with the other important people in your life to remind yourself that your life isn't all about him. 
ADVERTISEMENT - CONTINUE READING BELOW
Somewhere close to nature 
There's nothing quite like the peace of being close to Mother Nature to soothe your worried mind. The journey to El Nido from Puerto Princesa, for example, is quite long and bound to get worse if you're sitting in a cramped van with people you don't know. But the gruelling trip would prove to be worth it once you're greeted with the sight of paradise. It's also like climbing a mountain—there would be a lot of obstacles along the way and it would take a long time before you reach the summit. But when you've finally reached a majestic mountain peak like that of Mt. Batolusong in Tanay, you'd feel that the climb was just a piece of cake. Remember, if you can endure a long trip or climb a high mountain, there's no reason why you can't move on. 
ADVERTISEMENT - CONTINUE READING BELOW
Photo courtesy of Sarah Caringal
Read the full article, "5 Places to Visit When You're Heartbroken" on TravelBook.ph
Recommended Videos
Load More Stories