10 Things You Didn't Know About Rodrigo Duterte
A few tidbits about the presumptive president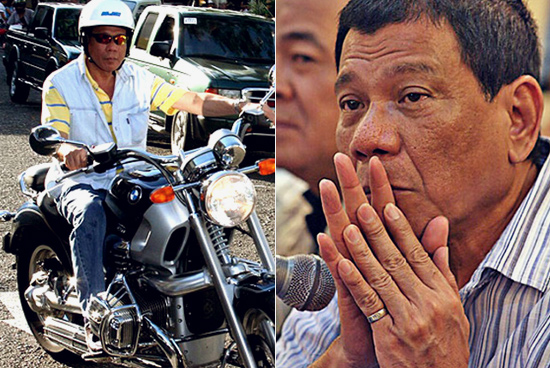 Dubbed as "The Punisher" and "Dirty Harry of Davao," Mayor Rodrigo Duterte is said to be among the rare breed of politicians who walk the talk. But controversies and media hype aside, does this tough-talking politician have the makings of a great president? Read this list and be the judge.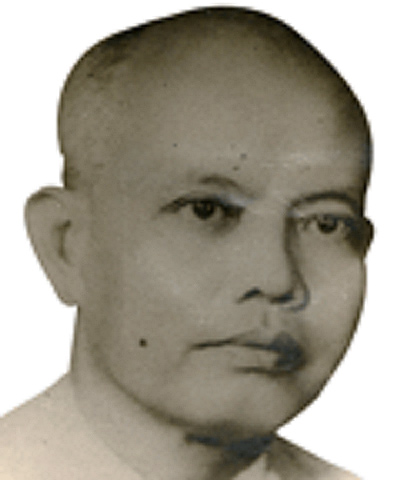 Ramon Duterte
Duterte and his Cebuano roots
The Dutertes are originally from Cebu. His late father, former Davao Governor Vicente Duterte, was mayor of Danao City in Cebu. His cousin Ronald, on the other hand, served as Cebu City mayor from 1983 to 1986. Ronald's father, Ramon Duterte, also held the position from 1957 to 1959.
Mayor Rodrigo Duterte also considers several political families in Cebu as his relatives, among them the Durano and Almendra clans. It was in the 1950s when his father moved to Davao, leaving behind some of their relatives who have since remained in Cebu.
ADVERTISEMENT - CONTINUE READING BELOW
Although he has served Davao City as mayor for many years, Duterte still considers himself a Cebuano. In fact, he owns a small property in Danao City and even considers retiring in the province in the future.
Duterte as a teenager
The young Duterte was skinny but tough during his childhood. In a 2002 TIME Magazine article, Duterte was described as fearless because "he refused to back down from fights or whippings from his mother despite being a self-confessed skinny weakling."
Not surprisingly, Duterte preferred to hang out with Davao City's tough guys. After being expelled twice (he was kicked out of Ateneo de Davao), Duterte finally graduated from high school and went on to earn a law degree from San Beda College in 1972.
CONTINUE READING BELOW
Recommended Videos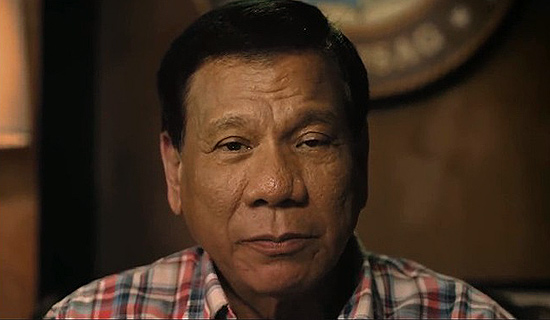 He never dreamed of becoming a mayor.
When he passed the Bar, Duterte served Davao first as a special counsel to the city government and then as assistant city fiscal. After the 1986 People Power Revolution, however, his career took a new turn.
ADVERTISEMENT - CONTINUE READING BELOW
In a 2002 interview with the Philippine Daily Inquirer, Duterte recounted how he went from an officer-in-charge vice mayor to Davao City's longest-serving mayor:
"I never thought I'd be a mayor. Never in my wildest dreams. Ako kinuha lang nila kasi my mother was the wife of the governor so she had stature and she was against Marcos during Martial Law. So nung nanalo si Cory, nilagay nila 'yong pangalan ng nanay ko—sabi siguro she was one of those who really fought the dictatorship—without consulting her. So nung nakita ng nanay ko—because Cory was coming that day in the afternoon—my mother asked why her name was there...
"'You are too presumptuous about it, you did not ask,' she said. So there was the name Duterte...pumunta sila sa fiscal's office, sabi nila, mag-vice mayor ka na lang. Nag-OIC ako. I said, 'Maybe if you really want to reward me, make me the city fiscal. Promote my chief and then I'd be the chief prosecutor of the city.' I won the mayorship in 1988. I stayed there until 1998, then ran for congressman, then back to mayor."
He describes his term in the Congress as 'boring.'
After his three terms as Davao City mayor, Duterte ran and won as congressman of the city's first district in 1998. He had no choice anyway: the 1987 Constitution mandated that congressmen and other local officials can only be elected to three consecutive three-year terms.
Known for his hands-on leadership, Duterte finds the time he spent in the Congress as less than fulfilling. In the same interview with the Philippine Daily Inquirer, he said:
ADVERTISEMENT - CONTINUE READING BELOW
"I've been in the Congress and after the flag ceremony punta na ako sa canteen, then out. I had not been to the movies for 30 years...[but when I was in Congress] I went to see Nottingham (sic) Hill, Gladiator. (Laughter) When I became a congressman, I'd go to the mall, naglalakad-lakad ako, tapos magdadaldal, wala namang kakwenta-kwenta...kayo na diyan, uwi na ako."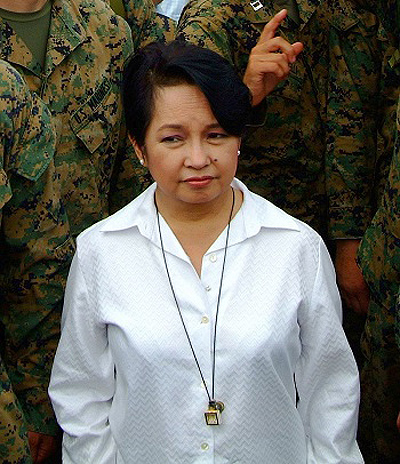 He was President Gloria Macapagal-Arroyo's anti-crime consultant.
Duterte's iron fist leadership has earned him both critics and admirers. Among those who were pleased by his role in transforming Davao City was former President Gloria Macapagal-Arroyo, who eventually sought his help in 2002.
The Davao City mayor became Arroyo's anti-crime consultant. His primary role was to lead an anti-terror task force in achieving peace and order in the country. Although Arroyo approved his "tough on crime" approach, Duterte's appointment didn't sit well with critics.
Kenneth Roth, then Human Rights Watch executive director, openly criticized Arroyo for "taking security advice from someone who openly advocates murder to bring peace and prosperity."
ADVERTISEMENT - CONTINUE READING BELOW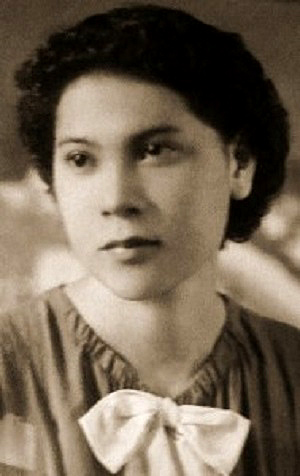 Soledad Roa Duterte
He cares for indigenous and tribal peoples.
While the needs of indigenous groups are often neglected in several parts of the country, the same cannot be said for Davao City. Duterte was among the first politicians who appointed deputy mayors to represent the Muslim and Lumad people in the city government. He believes that these tribal leaders are in "a better position to tackle particular issues and problems of priority and special concern to native tribal and Muslim constituent groups of the city."
Duterte's sincere concern for the welfare of indigenous groups can be traced to his mother's advocacy. Fondly called Nanay Soling by her friends, Soledad Roa Duterte was involved in several programs which were aimed at improving the lives of Aetas, Bagobos, and the Badjao communities.
He warned that he would kill up to 100,000 criminals if he is elected president.
If there's one thing that kept Duterte from running for higher office, that would be his fear that as much as 100,000 criminals might die if he becomes president.
ADVERTISEMENT - CONTINUE READING BELOW
Rumors have circulated about Duterte's alleged involvement in the summary killings perpetrated by the vigilante group "Davao Death Squad." He had continued to deny this until an interview with Gikan sa Masa Para sa Masa. In the TV show, Duterte admitted his links to the infamous group and even dared human rights groups to file a case against him.
He also added that even though he "[does] not covet the position," he won't have any choice if "God will place me there." And for all the criminals out there, the tough-talking mayor has this to say: "Magbantay kayo. 'Yong 1,000, magiging 100,000. Dyan mo makita tataba 'yong isda sa Manila Bay. Dyan ko kayo itatapon."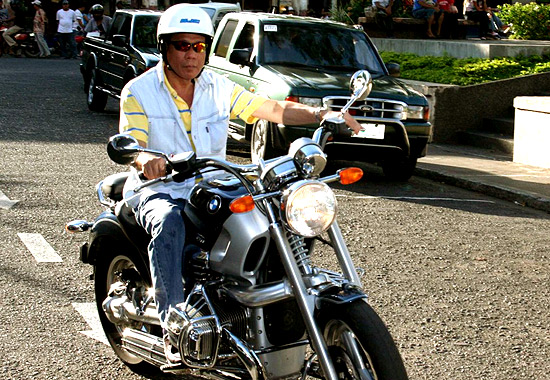 He used to give groceries to police officers so they wouldn't be tempted to ask for bribes.
With his motorbike, Mayor Duterte would usually drive around Davao City twice a week to ensure things are well managed. On these night patrols, he would check the precinct houses to make sure the cops were not sleeping and to see "who's in the holding cells and why."
ADVERTISEMENT - CONTINUE READING BELOW
According to a TIME Magazine article, Duterte reportedly made a policy of "doling out groceries to cops as a way of curbing their temptation to elicit bribes." However, such kindness doesn't await those who are caught in the act. When Duterte finds a cop drunk while on duty, for example, "he personally doles out a thrashing."
He is a "closet bookworm."
He particularly loves spy novels by famous authors Robert Ludlum and Sidney Sheldon. The tough-talking politician also has an appetite for history books, specifically those about Mindanao history.
Of course, one can't be a strategic leader if you limit your reading list to trivial topics. According to his close friends, Duterte has read books ranging from biographies of influential world leaders (like Napoleon Bonaparte and Lee Kwan Yew) to in-depth references on economics, food security, and politics, among others.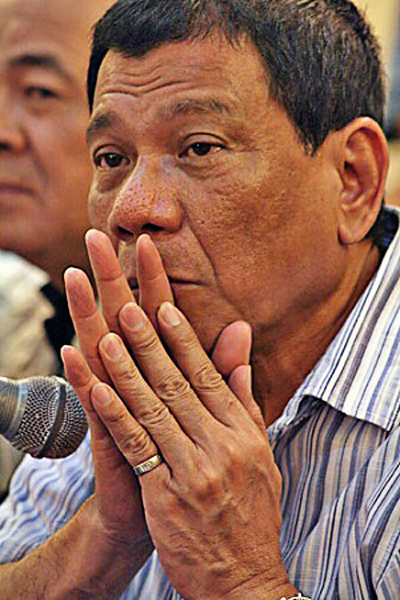 He turned down several awards.
In April 2014, Mayor Duterte was nominated for the "World Mayor" award which is given every two years by The City Mayors Foundation to outstanding leaders who serve their communities well. However, Duterte politely refused the nod, saying "I did it not for my own glory, but because that was what the people expected me to do."
ADVERTISEMENT - CONTINUE READING BELOW
It was not the first time that Duterte declined an award though. In the past, he refused to accept awards for Davao City, including the one given by the American Cancer Society and the 2010 anti-smoking award in Singapore.
Read the full article, "23 Things You Didn't Know About President Rodrigo Duterte" on Filipiknow.net. Minor edits were made by the SPOT.ph editors.
Photos from Rotary Club of Cebu (Ramon Duterte); Mindanao Times (Soledad Roa Duterte); Davao Breaking News (motorbike); and PEP.ph
Share this story with your friends!
---
Help us make Spot.ph better!
Take the short survey
Load More Stories