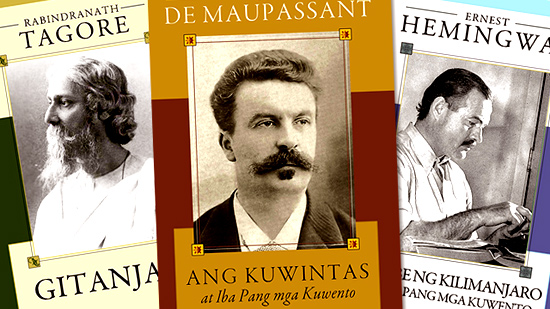 (SPOT.ph) With our multi-syllabic words, gentle-sounding letters, and synonyms with varying degrees of emotions, it can be said that Filipino—the national language of the Philippines—is one of the most beautiful languages in the world. Who can forget the great verses of Francisco Balagtas (a.k.a. Francisco Baltazar), the oral traditions of salawikain and bugtong, and our great epics that can beat any superhero story? 
Such rich history of our language and literature is even made more glorious with the latest project of Komisyon sa Wikang Filipino, the government agency mandated to enrich, promote, and preserve Filipino and all the other Philippine languages. Under the helm of National Artist for Literature Virgilio S. Almario (a.k.a. Rio Alma), the agency sought the help of other award-winning Filipino writers, critics, and academicians to translate well-loved classics, from Shakespeare to Hemingway and Kafka. Some of these books were originally written in French, Russian, and even Czech until they were translated to English. So why not take it to another level and read these favorites in our own language?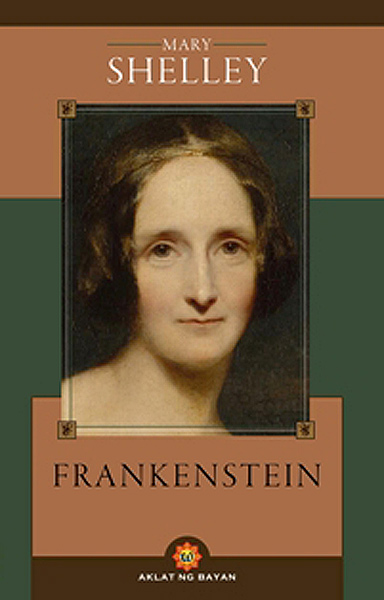 ADVERTISEMENT - CONTINUE READING BELOW
Frankenstein ni Mary Shelley (P200)
Translated by: Ergoe Tinio
Also known as The Modern Prometheus, this novel written by London-born Mary W. Shelley tells the story of a young science student named Victor Frankenstein who creates a grotesque creature. It was first published anonymously in 1818 and later released under Shelley's name in France in 1823. Since then, the name "Frankenstein" has been used to refer to the monster itself, though Dr. Frankenstein's creation was never named in the book.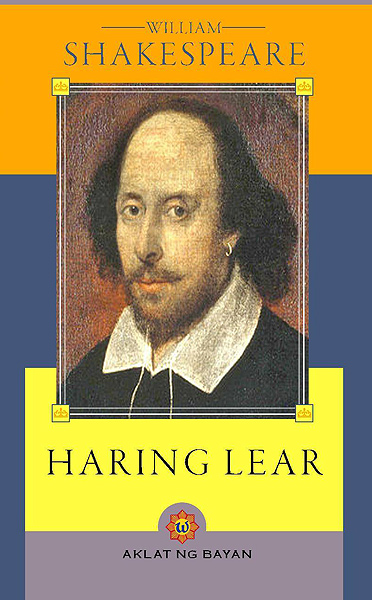 Haring Lear ni William Shakespeare (P100)
Translated by: Nicholas B. Pichay
Poet, playwright, and actor William Shakespeare is regarded as the greatest writer in the English language. He wrote almost 40 plays, more than a hundred sonnets, and his works have been translated into every major living language—which now includes Filipino. King Lear, a drama drafted in 1605, depicts the tragic consequences when the title character leaves his kingdom in the hands of his daughters. 
CONTINUE READING BELOW
Recommended Videos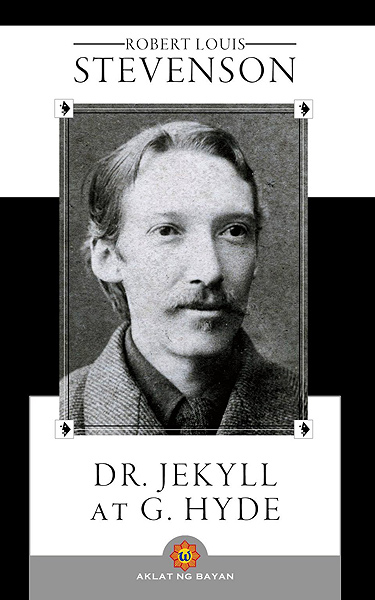 Dr. Jekyll at G. Hyde ni Robert Louis Stevenson (P100)
Translated by: Largo Labor
The Strange Case of Dr. Jekyll and Mr. Hyde, a novella by Scottish author Robert Louis Stevenson, follows lawyer Gabriel John Utterson who digs deeper upon hearing the strange story of a certain Edward Hyde. He later finds out that the stranger actually has a connection to his old friend Dr. Henry Jekyll.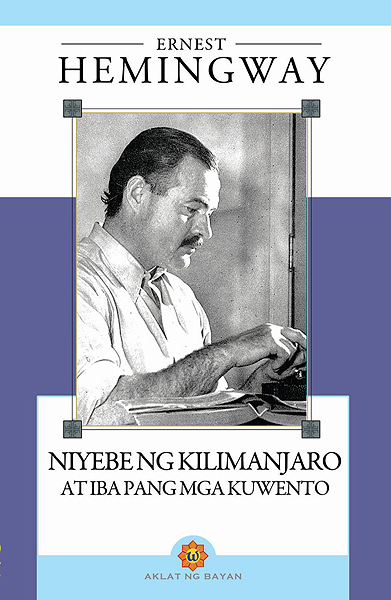 ADVERTISEMENT - CONTINUE READING BELOW
Niyebe ng Kilimanjaro at Iba Pang mga Kuwento ni Ernest Hemingway (P100)
Translated by: Alvin Ursua
American fictionist and journalist Ernest Hemingway was awarded the Nobel Prize in Literature in 1954. His collection of short stories The Snows of Kilimanjaro and Other Stories was published in 1961. Considered to be one of his best, the title story opens with a vivid description of Mount Kilimanjaro, the highest mountain in Africa, and how a character named Harry attempts to put his life back on track through the African safari.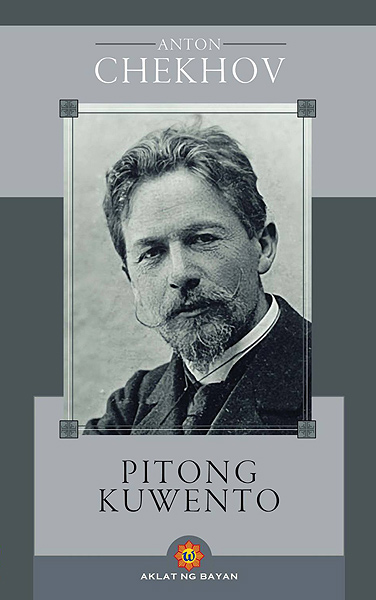 Pitong Kuwento ni Anton Chekhov (P100)
Translated by: Fidel Rillo
Anton Chekhov, a Russian playwright and fictionist, is often esteemed as one of the three pioneers of early Modernism in theater, along with Henrik Ibsen and August Strindberg. His collection includes The Lady with the Dog, a short story published in 1899, which tells the love affair of Dmitri Gurov, a Moscow bank worker, and a young lady named Anna Sergeyevna whom he meets while on a vacation in Yalta. Vladimir Nabokov, a Russian-American novelist, once declared that it was one of the greatest short stories ever written. 
ADVERTISEMENT - CONTINUE READING BELOW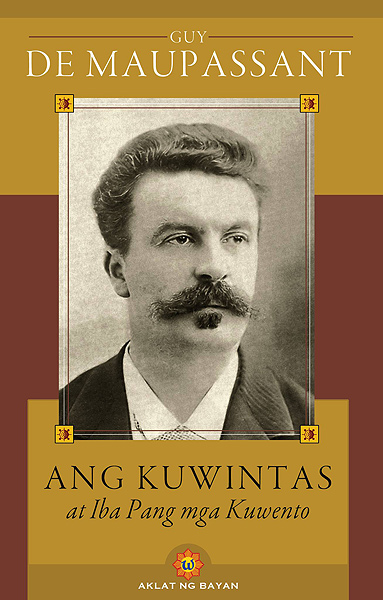 Ang Kuwintas at Iba Pang mga Kuwento ni Guy de Maupassant (P100)
Translated by: Allan Derain
French writer Guy de Maupassant is considered one of the fathers of the modern short story. The Necklace, one of his most popular works, looks at the life of Madame Mathilde Loisel, a low-paid clerk who often imagines herself as an aristocrat. It is often lauded for the shocking twist in the end.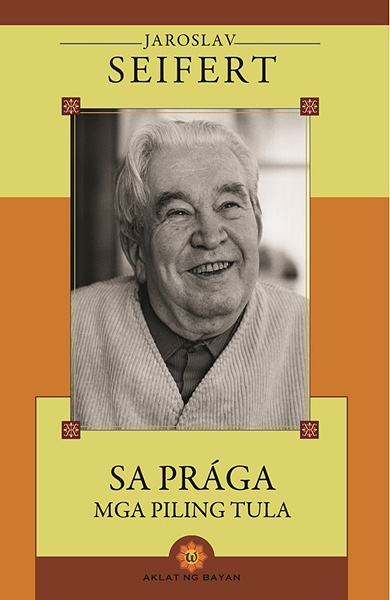 ADVERTISEMENT - CONTINUE READING BELOW
Sa Prága: Mga Piling Tula ni Jaroslav Seifert (P150)
Edited by: Roberto T. Añonuevo and Giancarlo Abrahan
Czeck poet Jaroslav Seifert was awarded the Nobel Prize in Literature in 1984 "for his poetry which endowed with freshness, sensuality and rich inventiveness provides a liberating image of the indomitable spirit and versatility of man." He was born in Zizkov, a suburb of Prague, and belonged to the extreme left wing of the Social Democratic Party, later the Communist Party in newly-formed Czechoslovakia in 1921.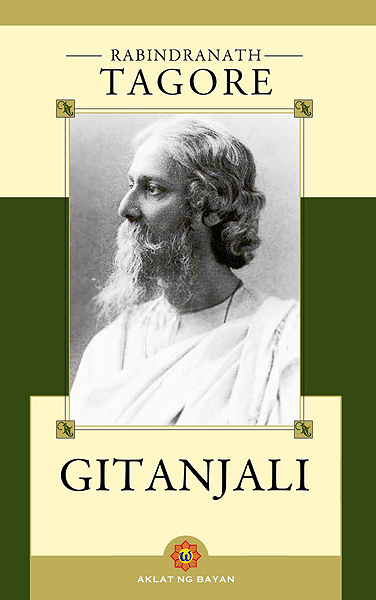 Gitanjali ni Rabindranath Tagore (P100)
Translated by: Virgilio S. Almario
Rabindranath Tagore became the first non-European to win the Nobel Prize in Literature in 1913 "because of his profoundly sensitive, fresh and beautiful verse." Gitanjali, a collection of 157 poems written in Bengali, was published in 1910, and later translated into 103 English poems by Tagore himself. Most of his works often revolve around themes of nature and spirituality. 
ADVERTISEMENT - CONTINUE READING BELOW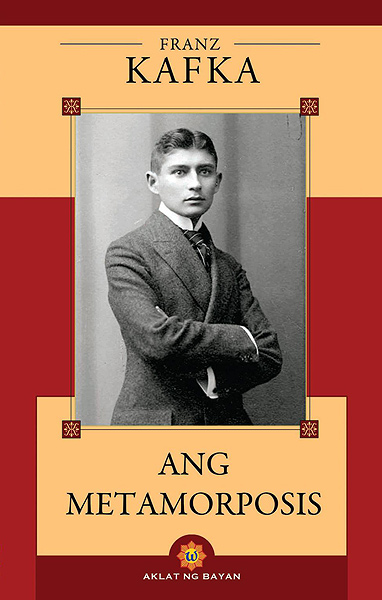 Ang Metamorposis ni Franz Kafka (P100)
Translated by: Joselito Delos Reyes
Gregor Samsa, a traveling salesman with a dreary life, is the protagonist in the novella by German-language fictionist Franz Kafka. The Metamorphosis depicts Samsa's transformation into an insect-like creature. Critics regard it as one of the seminal works of fiction of the 20th Century.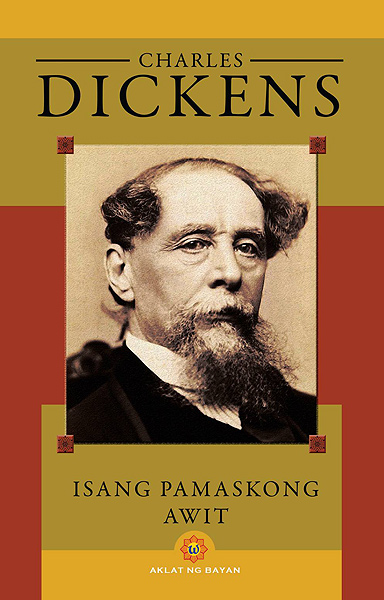 ADVERTISEMENT - CONTINUE READING BELOW
Isang Pamaskong Awit ni Charles Dickens (P100)
Translated by: Nanoy Rafael
Who doesn't know A Christmas Carol and the bitter Scrooge? The old miser later meets the Ghosts of Christmas Past, Present, and Yet to Come and that of his former business partner who all paved the way to his transformation for the better. The Charles Dickens classic has become so widely known that the exclamation "Bah! Humbug" and the name "Scrooge" are now common pop culture references. 
All books are available at Komisyon sa Wikang Filipino, J.P. Laurel Street, San Miguel, Manila. For more information, visit KWF's official website.
Share this story with your friends!
---
Help us make Spot.ph better!
Take the short survey
Load More Stories