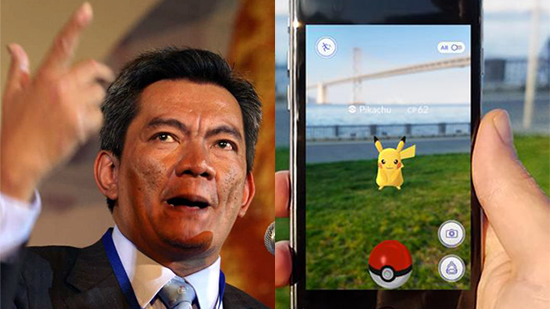 (SPOT.ph) "Why pick on our pobreng provincianos to solve Metro Manila traffic? Pokemon-playing is a greater aggravatation of Metro Manila traffic," Albay Rep. Joey Sarte Salceda asks Metro Manila mayors through a press statement posted on his Facebook page on Tuesday, August 16. This came after the Metro Manila Council approved a resolution on August 12 banning provincial buses from EDSA and eventually removing terminals from the major thoroughfare. The vote to implement the resolution was unanimous, according to Metropolitan Manila Development Authority Chairman Emerson Carlos.
Salceda added that about half of the provincial buses going in and out of the Metro are based in Albay, his fort, and banning this mode of transportation in major roads would definitely affect local tourism. "What happens to our domestic tourists? Or even foreign tourists on budget? Pabababain at palilipatin sa another bus agang-aga?," he asked in his 14-point press statement. He also compared the number of provincial buses to the number of private cars and how each mode of transportation basically affects the commuters—"While each bus can carry 50, each car carries 5. So, theoretically, you are exchanging 3,300 buses for 33,000 more cars in EDSA. Asan Ang hustisya."
Probably in frustration, he even claimed that "Pokemon-playing in private cars pose more threat of aggravation to Metro Manila traffic than provincial buses." He gave a hypothetical situation wherein people who are "rich enough" would tell their drivers to slow down so as to catch a Pikachu. "If you are rich enough to maintain a private car, you must be rich enough to buy yourself and your kids an Android, iPad or iPhone. Multiply that by the 2.5m cars in Metro Manila," he challenged car owners.
ADVERTISEMENT - CONTINUE READING BELOW
Because of this "anti-poor" resolution, Salceda plans to file a supplemental motion to fast track Motion for Prohibition cum Mandamus against MMDA and LTFRB (G.R. 213786), which he submitted on September 1, 2014.
Share this story with your friends!
---
Help us make Spot.ph better!
Take the short survey
Load More Stories