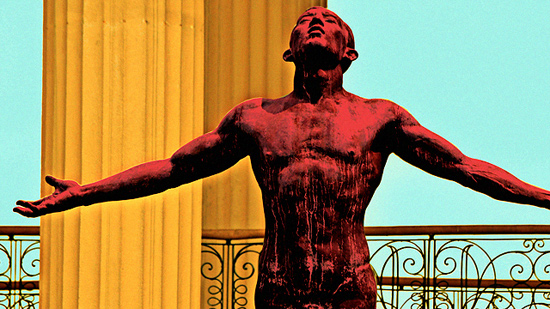 (SPOT.ph) Oh, UP. How do we describe thee? It's impossible to count the ways. Each campus has its own stories, urban legends, and culture. Here are some of the things that are more than familiar to the residents of the Diliman Republic.
Lining up is a part of life.
Enrollment is like going to war (or so we think). You need to be prepared to cry, sweat, and (hopefully not) bleed. When you line up for requirements in government offices, however, it feels like home. It's a breeze compared to all the lining up you experienced in school. (Getting used to it doesn't mean we have to be satisfied with that kind of system, though.)
If all else fails during enrollment, bring your talent for prerog.
Prerog (or prerogative) is the last resort of students who don't have enough classes upon registration. It refers to a professor's prerogative to accept students in his or her class. Good-hearted professors would sign the prerog slip, no questions asked, but there are also rumors of some professors asking desperate students to "fight" for their slot in the class via a talent search. Another story goes that a professor would throw IDs in the air, and whichever he or she catches is the lucky student who can get into the class.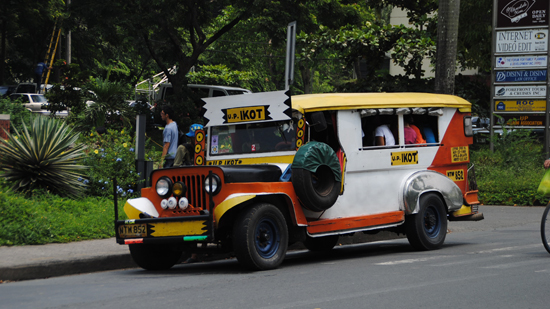 ADVERTISEMENT - CONTINUE READING BELOW
TOKI and IKOT jeeps are your best friend.
Granted you always got lost on them (probably in your first two semesters), but it got better once you figured out the routes.
The best places to eat may not be the new restaurants around the campus.
Area 2 offers a myriad of cuisines and dishes for a fraction of the price and almost every college has a specialty. The College of Fine Arts is known for its siomai. There's also Siomai with Quail Eggs and Pandan Tea (more popularly known as PanTea) at the College of Architecture. The list goes on.
Never take classes that are too far apart.
You know better than to get a class at the Math building then a class at the gym right after. You have to space them out so you have enough time to walk or take a jeep from one building to the next.
Say goodbye to sleep.
General Elective classes + course majors + extra-curricular activities or org stuff (It's a big deal. Kind of equivalent to nine units per semester) + social life = little to no sleep.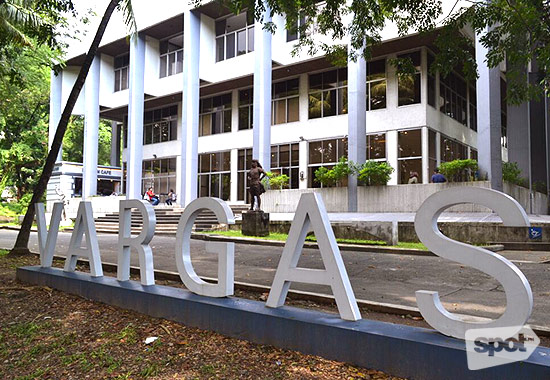 CONTINUE READING BELOW
Recommended Videos
Art is everywhere.
Cine Adarna has a history of showing movies not shown elsewhere because of its autonomy to the MTRCB. Films like Brilliante Mendoza's Kinatay and Adolfo Alix Jr.'s Aurora were freely shown in this theater.
There are also one-of-a-kind books stashed in our libraries. And not a lot of schools can brag that they have works of National Artists in almost every corner of the campus. Take the Parish of the Holy Sacrifice, for example, which features the work of four National Artists.
And sometimes, you can even see it scrawled on tables and bathroom doors. Original poetry and flash fiction while you're peeing, anyone?
The classes are definitely one-of-a-kind.
Bird watching, striptease aerobics, stretching are PE subjects. Crisis Reporting is where you're taught basic survival skills and how to escape hostage situations. There's also a food trip class and porn studies. Is that the sound of people trying to cross-register or transfer?
Not all bathrooms are equipped with a bidet or tabo.
And some may not even have a functioning flush so you must know the nearest clean, functional restroom to your college building. Or suffer the consequences.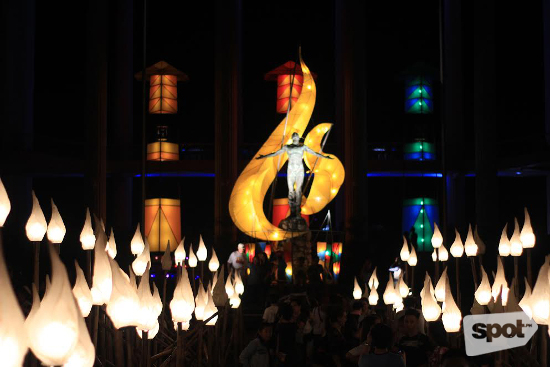 ADVERTISEMENT - CONTINUE READING BELOW
If you take a photo with Oble on your first year, you won't be able to graduate on time.
They say it pre-empts your graduation. So just don't.
You've asked what TBA stands for.
The location for your class named TBA that can be found on your Form 5 or class schedule really means to be announced, but there are seniors who would like to play a prank on innocent freshies by telling them that TBA means The Bahay ng Alumni or The Blue Eagle Gym in Ateneo.
You've found creative ways to get even with your professors.
Some students have resorted to sneaky name calling when it comes to getting back at their professors. There was a group of Math professors known for giving singkos (5, a failing grade) that students called Voltes V and there's also a group of professors known for giving tres (3, close to a failing grade) which had their students calling them the Powerpuff Girls.
You're always ready for ganap.
We're not just known for the Oblation Run, the Lantern Parade, pep rallies, and actual rallies. An organization will always be celebrating their anniversary with a free pakain and other cool activities so staying after class in school is always fun.
Sometimes, when you're just sitting in one corner of the AS (Palma Hall) lobby, ganap comes to you. You may be treated to an ED (education discussion) by political or religious orgs. Some choose to leave but others choose to stay and listen. What's certain is that you'll always learn a thing or two.  
ADVERTISEMENT - CONTINUE READING BELOW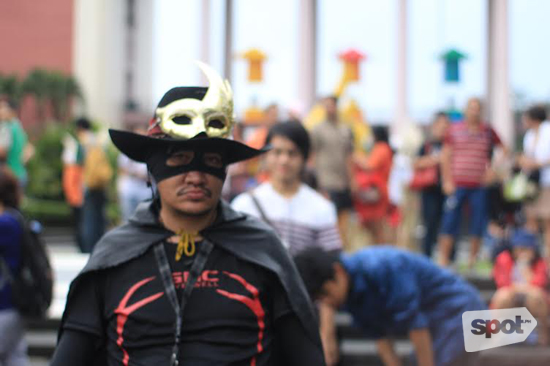 Yes, you can come to school in your pajamas.
Zorro isn't the only one dressed weird around the campus. No one cares how you look (except for your professors for classes that may require you to dress for the occasion) as long as you deliver. However, with everything happening, the UP student's default look is haggard and hungry. Wear it with pride.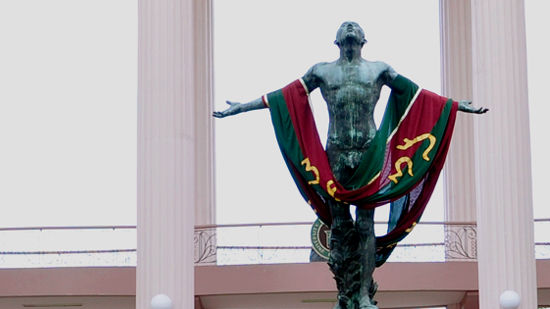 ADVERTISEMENT - CONTINUE READING BELOW
Sablay means victory.
"Sablay" has a negative connotation with most Filipinos but for UP students, it means victory. If you're finally allowed to wear a sablay, UP's version of a toga during graduation, it means you've made it. Congrats! Now go serve the people.
Share this story with your friends!
---
Help us make Spot.ph better!
Take the short survey
Load More Stories