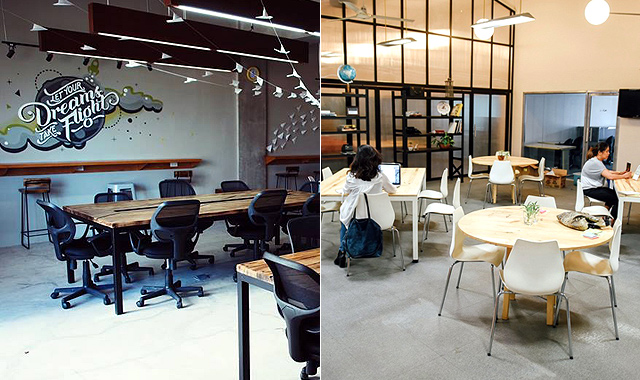 (SPOT.ph) Telecommuting is the new way to work, and while coffices are still a favorite among freelancing millennials, coworking spaces are becoming more and more essential to today's digital nomad. These shared spaces offer the same freedom as when cofficing, and then some.
Coworking establishments provide everything from open workspaces to dedicated desks, high-speed Internet connection to free printing services, unlimited coffee to networking events, and more. But aside from the cool amenities and perks, coworking allows for a more stimulating work environment that highlights a strong sense of community and collaboration. Here, you'll meet passionate artists, techies, innovators, and entrepreneurs. These spaces are not just hip and pretty to look at, they're pure substance, too.
For this list, we're focusing on the latest coworking spaces to thrive in Manila. Browse our roundup below and pick the ones that suit your coworking needs.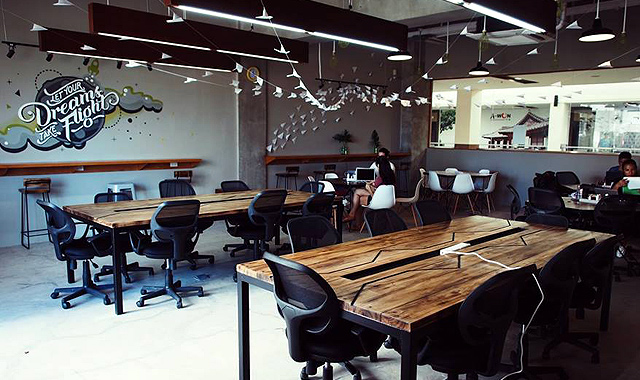 ADVERTISEMENT - CONTINUE READING BELOW
Launchpad Coworking
Address: Unit 214-215 2/F Commercenter, Commerce Avenue corner Filinvest Alabang and East Asia Drive, Filinvest Avenue, Muntinlupa City
Contact: 776-3321, 0917-813-3135
E-mail: launchpadcoworkingph@gmail.com
Website: www.launchpadcoworkingph.com
FB: www.facebook.com/LaunchpadCoworkingPH
Open from 9 a.m. to 7 p.m. (Monday to Friday), Saturday schedule by request
Launchpad Coworking, which opened in April, is the first coworking space in the area. With its imaginative interiors and wide range of services, Launchpad Coworking gives off that genuine Southern vibe while boosting your productivity. Founder Mel Lozano-Alcaraz shares, "This is a place built by people from the South for the people of the South. We have our own ecosystem here, which makes us unique. We're also very chill here." The establishment offers coworking areas, dedicated desks, closed office rentals, meeting rooms, an event space, unlimited coffee, and business and administrative services.
Rates: Drop-in and coworking rates start at P200 (valid for three hours) and go up to P500 (whole day) and P1,000 (10 hours consumable, valid for two weeks). Monthly passes start at P6,000.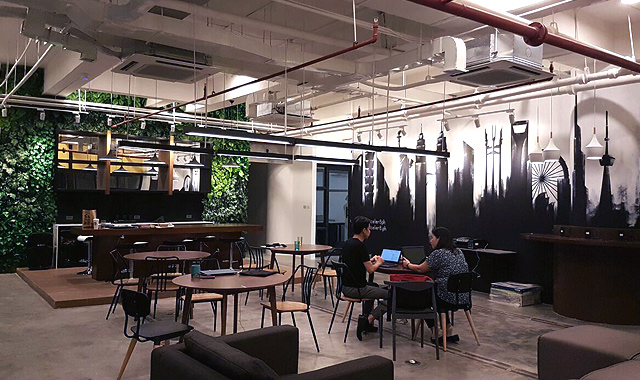 Acceler8
Addresses: LG1, 111 Paseo de Roxas Avenue, Legazpi Village, Makati City; 7/F Finman Building, 131 Tordesillas Street, Salcedo Village, Makati City
Contact: 917-8118
E-mail: connect@acceler8.ph
Website: www.acceler8.ph
FB: www.facebook.com/acceler8.ph
Open from 8 a.m. to 7 p.m. (Monday to Friday)
Acceler8 is celebrating its first anniversary with an expansion; they now have a bigger branch located in 111 Paseo de Roxas. The new location features a roomy coworking area, private offices for lease, meeting rooms, enclosed phone booths for when you need to make Skype calls, a pantry with unlimited coffee, and an event space that can fit about 120 guests. Co-founder Mikko Barranda tells us, "Each space is unique on its own, yes, but coworkers need to find the one that complements them, where they can be comfortable with the surroundings and the people." And it seems many have found Acceler8 to be their home. According to Barranda, their clientele includes not just freelancers and startups but also foreign companies with lean teams here in the Philippines.
ADVERTISEMENT - CONTINUE READING BELOW
Rates: Coworking for a day will cost you P550. Gold members get a 10-day pass valid for three months at P4,450, while Platinum members get unlimited access for a month at P8,450. All members can access both branches.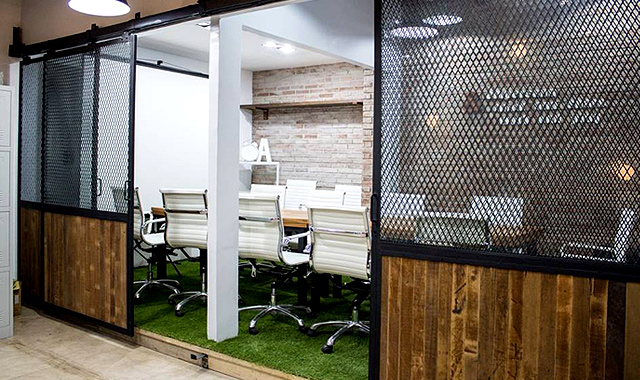 The Office Project Coworking Studio
Address: G/F Alpha Salcedo Condominium, Bautista Street, Salcedo Village, Makati City
Contact: 625-5968, 0977-824-5896
E-mail: welcome@theofficeproject.com.ph
Website: www.theofficeproject.com.ph
FB: www.facebook.com/theofficeprojectph
Open from 9 a.m. to 10 p.m. (Monday to Saturday)
ADVERTISEMENT - CONTINUE READING BELOW
The Office Project just turned one, and it continues to be a bustling place for coworking and events. It's a cozy space with impressive industrial interiors enhanced with crafty ornaments. The Office Project (TOP) stands out by providing a personalized experience. Co-founder Shumate Royo says, "We want to build the community in such a way that we know each other by name, and that we remember each one when they come back. Our service is very personalized. Also, we maximize our networking efforts to make sure we really offer our members what they need." TOP has spacious coworking desks, but the corner lounges are perfect when you want a bit of privacy. Oh, and did we mention they offer unlimited coffee to make sure you're in the zone while working?
Rates: The hourly rate is P100, while day rates (total of eight hours) are at P400 for students, P500 for the fix hour option if you start in the morning, and P600 for the flexi hour option if you start in the afternoon.
ADVERTISEMENT - CONTINUE READING BELOW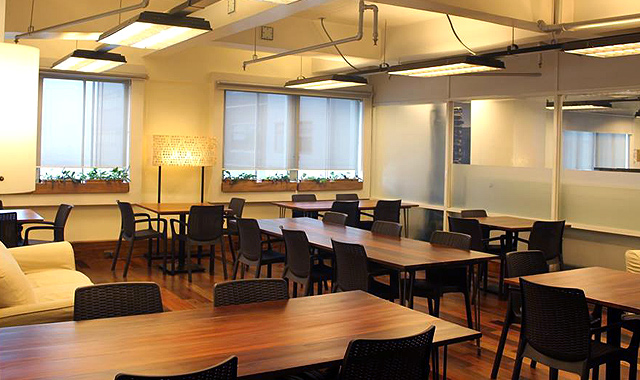 A Clean and Well-Lighted Place for Work
Address: 27/F Jollibee Plaza F. Ortigas Jr. Road, Ortigas Center, Pasig City
Contact: 637-2104 local 117
E-mail: hello@acleanplace.ph
Website: www.acleanplace.ph
FB: www.facebook.com/coworkingortigas
Open from 8 a.m. to 8 p.m. (Monday to Friday)
Barely a year old, A Clean and Well-Lighted Place for Work (A Clean Place, for short) has become a reliable coworking spot in Ortigas. According to A Clean Place Account Executive Czerinah Garcia, aside from the peaceful environment that's conducive for serious work, it's their high-speed Internet connection that seals the deal: "We take pride in our premium fiber [optic] Internet services, which we also offer in different offices in Makati and Ortigas. Because of this, we have freelancers, especially web developers, who really choose to work here." Walk-in guests can enjoy unlimited coffee, fast and uninterrupted Internet connection, and full use of their pantry and coworking areas.
ADVERTISEMENT - CONTINUE READING BELOW
Rates: Coworking rates are at P100 per hour and P800 for a full day. Dedicated desks are also available for a minimum of one month at P15,000.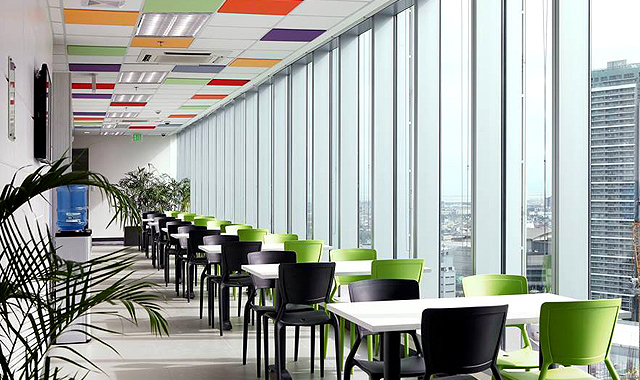 Impact Hub Manila
Addresses: 11/F SM Aura Office Tower, Bonifacio Global City; Uptown Place Tower 2, Bonifacio Global City; 29/F Rufino Pacific Tower, Ayala Avenue, Makati City; 5/F Rockwell Business Center Tower, Ortigas Avenue, Ugong, Pasig City
Contact: 0906-257-2041
E-mail: welcome@impacthub.ph
Website: www.impacthub.ph
FB: www.facebook.com/impacthubmanila
Open from 8 a.m. to 6 p.m. (Monday to Friday)
ADVERTISEMENT - CONTINUE READING BELOW
Impact Hub Manila opened in 2015 and has already expanded to four strategic locations in Manila. The global brand, which is "part innovation lab, part business incubator, and part community center," attracts social entrepreneurs and impact entrepreneurs. Impact Hub Manila Head of Operations Jeremy Callegher explains what sets their space apart: "Members can access any of our four locations here in Manila. Aside from that, once you're a member, you become part of a global network of like-minded people. You get access to an online community of members from over 80 Impact Hubs across the world."
Rates: Different membership options are available, including Connect, a virtual membership for a year at P400 a month, and Starter, which provides a lounge workstation for a minimum of three months at P2,900 a month. Members also get discounts to Impact Hub Manila's premium events.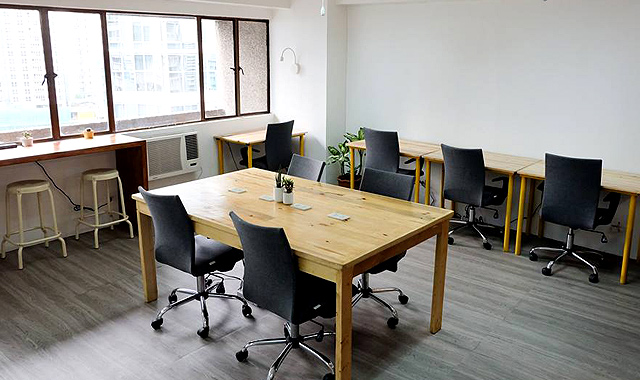 ADVERTISEMENT - CONTINUE READING BELOW
IglooPH
Address: Unit 1604 16/F Cityland 10 Tower 2, 156 H.V. Dela Costa Street, Salcedo Village, Makati City
Contact: 0998-179-2301
E-mail: hereatigloo@gmail.com
FB: www.facebook.com/hereatigloo
Open from 10 a.m. to 10 p.m. (Monday to Friday)
Simplicity is the beauty of Igloo, a recently opened coworking space in Makati. This no-nonsense space looks polished with its neutral colors, sturdy wooden tables, ergonomic chairs, and dainty indoor plants. IglooPH doesn't try to compete with the bigger coworking spaces. As co-founder Paolo Luna puts it, "IglooPH wants to cater to bootstrapping startups that have limited resources. We understand the struggle in building your own startup, armed with just a big idea and the passion to push yourself and/or your small team to succeed independently. We can provide your basic needs to operate your growing startup. No fancy stuff, just your practical needs to support you in your daily grind. After all, we all need to start somewhere."
Rates: Coworking costs P50 per hour (P400 a day). There are lockers for storage, plus free Benguet coffee. For an additional fee, the IglooPH team can also help you out with your business registration, digital marketing, and web development needs.
ADVERTISEMENT - CONTINUE READING BELOW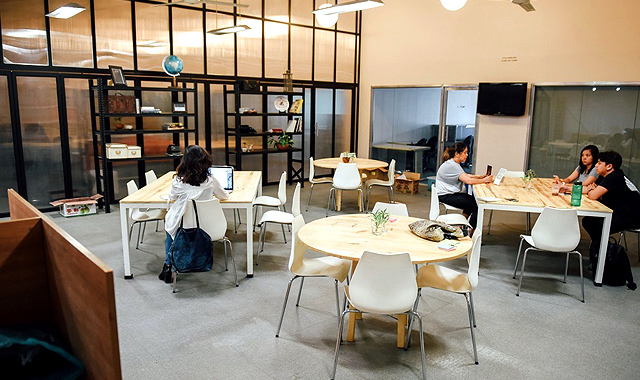 Warehouse Eight
Address: Warehouse 8-A, La Fuerza Plaza, 2241 Don Chino Roces, Makati City
Contact: 812-8643 local 203, 0917-537-9438
E-mail: hello@warehouse-eight.com
Website: www.warehouse-eight.com
FB: www.facebook.com/warehouseeight8
Open from 8 a.m. to 8 p.m. (Monday to Friday)
Tucked away in the artists' compound of La Fuerza Plaza is Warehouse Eight, a newly opened coworking space for 'makers' that puts emphasis on co-creation, creativity, and community. Its industrial interiors are decked out with neat wooden furniture, artsy decor, and creative wall art, making work a lot like play. Warehouse Eight Co-founder Kayla Dionisio says, "We're unique because of the vibe and culture of the place. We want people to come and immerse themselves in a culture they won't find elsewhere. This is a place where you discover new things and where makers make." Warehouse Eight has an artists' residency program, a platform for makers to exhibit and sell their works.
ADVERTISEMENT - CONTINUE READING BELOW
Rates: A day of coworking here costs P500. Membership plans are also available: P6,500 for 20 visits consumable in a month and P8,500 for 20 visits consumable in three months.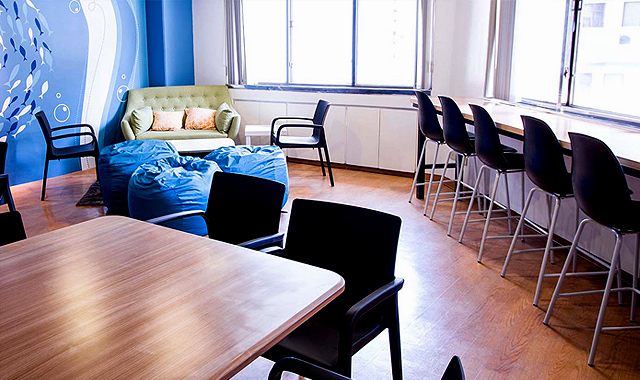 BITSPACE
Address: 6/F PDCP Bank Centre, Rufino corner Leviste Street, Salcedo Village, Makati City
Contact: 892-5462, 0917-832-2863
E-mail: brainsparksph@gmail.com
Website: www.brainsparks.ph/bitspace
FB: www.facebook.com/BitspacePhilippines
Open from 7 a.m. to 7 p.m. (Monday to Friday)
ADVERTISEMENT - CONTINUE READING BELOW
BITSPACE, powered by the innovation and startup hub Brainsparks, wants to be the working space for your ideas. They have two locations—one in Makati where you can cowork and one in Batangas where startups hold their private offices. According to Brainsparks and BITSPACE Co-founder Lyle Belen, BITSPACE's strength lies in its partnership with Brainsparks: "Since we're tied to an incubator, we have the resources to build a community of entrepreneurs. We organize a lot of events, especially trainings that the professionals we work with really need. We offer more than just coworking."
Rates: Rates start at P250 for half a day of coworking. If you need some expert advice on how to grow your business, you can also book a consultation with any of the Brainsparks mentors.
Share this story with your friends!
---
Help us make Spot.ph better!
Take the short survey
More Videos You Can Watch
Load More Stories