Can the Pasig River Ferry solve the traffic problem?
But what to do about that smell...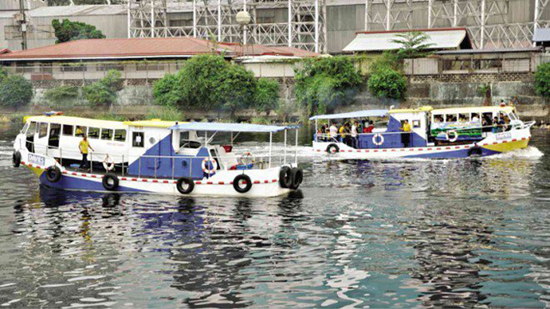 (SPOT.ph) You know the road congestion in Metro Manila has reached critical levels when you hear that even senators are pushing for the revival of the Pasig River ferry as a potential solution to the traffic mess. According to Sen. Ralph Recto, he sees the Pasig River ferry project initially suggested by the Department of Transportation as the best option, the Inquirer reported.
"This nautical highway is wider than the widest road. It is toll-free. It is ready to use. It is not beset by right-of-way issues. Unlike roads, its rehabilitation will not cause traffic jams," he said.
Recto also said choosing the Pasig River ferry project over other land-based options is not only faster but will also help other local industries since passenger boats will not be sourced abroad. "There is no need to import trains and wait years for their delivery because the boats can be procured locally, from Cavite, Batangas, Bataan, and Cebu, where there is a thriving shipbuilding industry," he said.
ADVERTISEMENT - CONTINUE READING BELOW
However, the only problem with the project is its huge cost which is estimated at P2.65 billion including a P2.2-billion annual upkeep for river dredging and equipment maintenance. The whole project requires about twenty 100-passenger boats and 10 terminals along a 15-kilometer stretch of the Pasig River.
Other proposals the DOTr is studying include creating a subway train line connecting Taguig to Makati, a cable car system, and constructing elevated expressways.
Load More Stories