Top 10 Haruki Murakami Books
Which one's your favorite?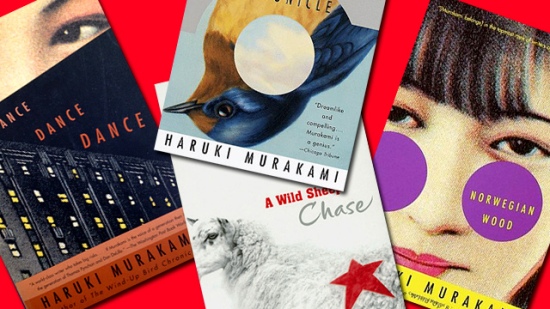 (SPOT.ph) When news broke in the morning of September 5 that Japanese novelist Haruki Murakami would be visiting the Philippines this November, it was hard not to think back on his stories of the 100% perfect girl, all those cats, and running. Inquirer's source from the Japan Foundation Manila reportedly said that the 67-year-old writer would have book-signing events and an interesting "Murakami Marathon."  When SPOT.ph reached out to the Foundation, they said that "nothing has been decided and finalized yet" and any further announcement will be released when appropriate.
ADVERTISEMENT - CONTINUE READING BELOW
Hopefully, they make an official statement soon so we can all have an early Christmas gift. Until then, it's time to grab all his novels again and remember what makes this writer so great. With the help of friends who are big Murakami fans, we rank the 10 best ones from his collection: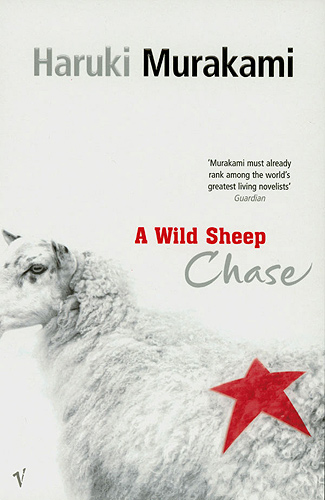 ADVERTISEMENT - CONTINUE READING BELOW
10. A Wild Sheep Chase
Original publication: Hitsuji o meguru boken, 1982
English publication: 1989
Words to live by: "As long as I stared at the clock, at least the world remained in motion...And as long as I knew the world was still in motion, I knew I existed."
Award-winning Filipino novelist Edgar Calabia Samar describes A Wild Sleep Chase as the book where Murakami first developed his major themes and writing style—part mystery and part magical realism. It is also the literary thriller that launched the Japanese writer into the international market. The novel follows a 20-something advertising executive who is forced to go on an elaborate adventure, from the urbanities of Tokyo to the snowy mountains of northern Japan, and confront a mythological and mutant sheep.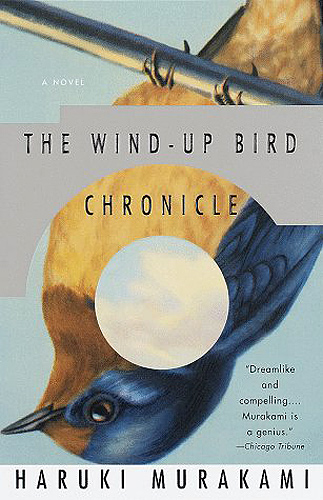 ADVERTISEMENT - CONTINUE READING BELOW
9. The Wind-Up Bird Chronicle
Original publication: Nejimaki-dori kuronikuru, 1994
English publication: 1997
Words to live by: "I realize full well how hard it must be to go on living alone in a place from which someone has left you, but there is nothing so cruel in this world as the desolation of having nothing to hope for."         
Often described as a detective story, The Wind-Up Bird Chronicle follows Toru Okada, a husband looking for his wife and her cat. He encounters interesting characters in his search, such as a psychic prostitute, a cheerful teenager, and a senile war veteran, among others.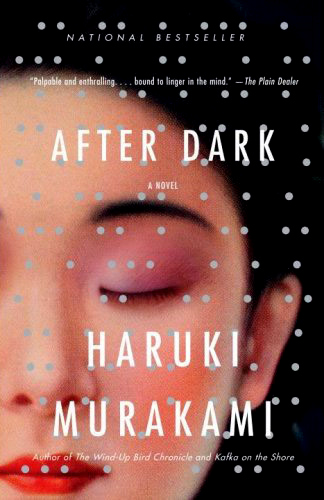 ADVERTISEMENT - CONTINUE READING BELOW
8. After Dark
Original publication: Afuta daku, 2004
English publication: 2007
Words to live by: "In this world, there are things you can only do alone, and things you can only do with somebody else. It's important to combine the two in just the right amount."
What happens after dark? After Dark explores the streets of Tokyo between midnight and dawn. This is seen through the eyes of Mari Asai, a 19-year-old student, who spends the night reading at a local diner. She later crosses ways with a trombone-playing student, a retired female wrestler, and a Chinese Mafia group.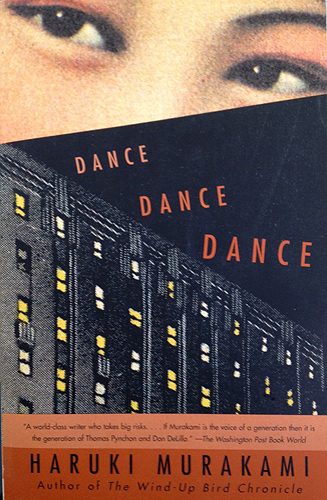 ADVERTISEMENT - CONTINUE READING BELOW
7. Dance Dance Dance
Original publication: Dansu dansu dansu, 1988
English publication: 1994
Words to live by: "As time goes on, you'll understand. What lasts, lasts; what doesn't, doesn't. Time solves most things. And what time can't solve, you have to solve yourself."
Dance Dance Dance is yet another adventure story that follows an unnamed protagonist who makes a living as a commercial writer. After coming back to the Dolphin Hotel, a sketchy establishment where he once spent the night with a lover, a Sheep Man appears in his dreams.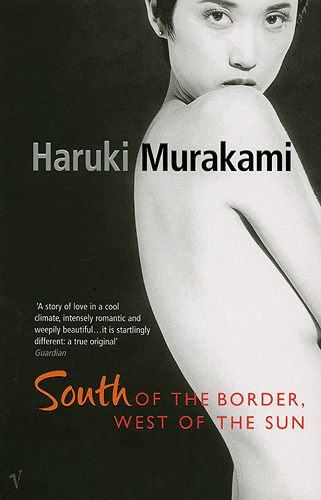 ADVERTISEMENT - CONTINUE READING BELOW
6. South of the Border, West of the Sun
Original publication: Kokkyo no minami, taiyo no nishi, 1992
English publication: 2000
Words to live by: "But I didn't understand then. That I could hurt somebody so badly she would never recover. That a person can, just by living, damage another human being beyond repair."
A lot of things in life are haunted with "what ifs." In South of the Border, West of the Sun, Hajime's "what if" is Shimamoto, a childhood friend he met in a small town in Japan. They spend most of their youth together until they grow apart after high school. They reunite again decades later.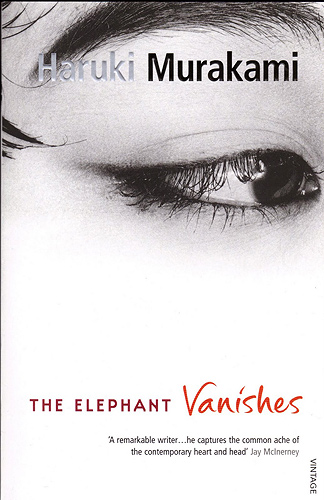 ADVERTISEMENT - CONTINUE READING BELOW
5. The Elephant Vanishes: Stories
English translation: 1993
Words to live by: "Memory is like fiction; or else it's fiction that's like memory."
You might want to grab a box of tissues after reading one of the short stories titled On Seeing the 100% Perfect Girl One Beautiful April Morning in this collection. You can easily relate to the first-person narrator as he's the typical torpe who doesn't have the courage to speak to the "100% perfect girl" 50 yards away from him. As it turns out, it isn't the first time that they meet.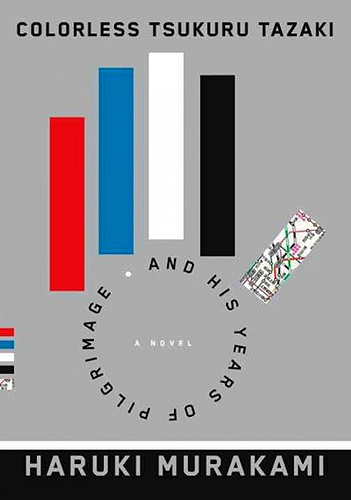 ADVERTISEMENT - CONTINUE READING BELOW
4. Colorless Tsukuru Tazaki and His Years of Pilgrimage
Original publication: Shikisai o motanai Tazaki Tsukuru to, kare no junrei no toshi, 2013
English translation: 2014
Words to live by: "Still, being able to feel pain was good, he thought. It's when you can't even feel pain anymore that you're in real trouble."
Tsukuru Tazaki, 36, has liked train stations since childhood and now makes a living designing them for a railway company in Tokyo. On a quest to find the happiness he once had as a young boy, he takes a trip back to his hometown of Nagoya.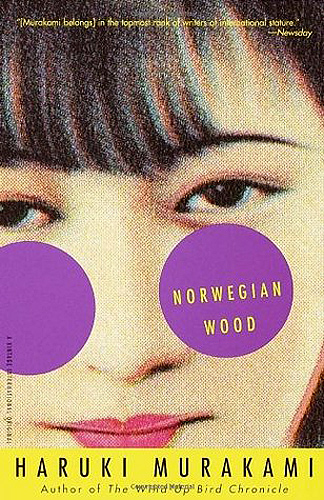 ADVERTISEMENT - CONTINUE READING BELOW
3. Norwegian Wood
Original publication: Noruwei no mori, 1987
English translation: 1989, 2000
Words to live by: "Despite your best efforts, people are going to be hurt when it's time for them to be hurt."
Toru and Naoko's young love is put to the test by the tragic death of their best friend. He adapts to campus life but she doesn't. This coming-of-age story deals with both loss and sexuality. An orchestral cover of the Beatles' song "Norwegian Wood" adds to the somber tone and feelings of nostalgia.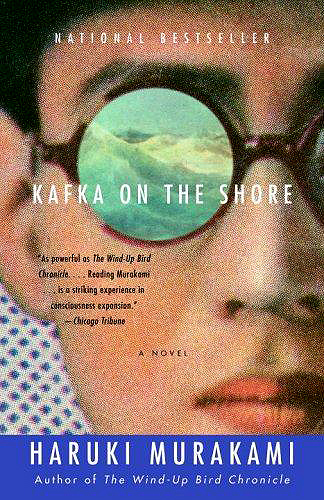 ADVERTISEMENT - CONTINUE READING BELOW
2. Kafka on the Shore
Original publication: Umibe no Kafuka, 2002
English translation: 2005
Words to live by: "It's like Tolstoy said. Happiness is an allegory, unhappiness a story."
Kafka Tamura is a teenage boy who runs away from home and finds himself in a series of adventures. In a different but related plot, Nakata works part-time as a finder of lost cats. A particular case takes him far away from home. As the paths of the two characters converge, an enchanting world reveals itself and introduces cats that talk, fish that fall from the sky, and spirits that slip out of their bodies.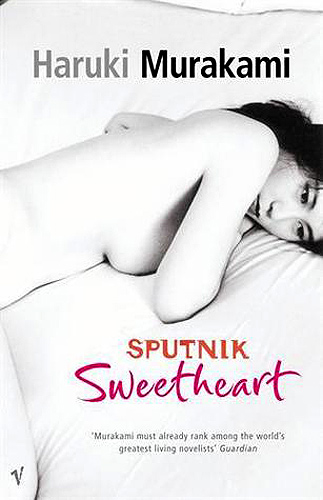 ADVERTISEMENT - CONTINUE READING BELOW
1. Sputnik Sweetheart
Original publication: Suputoniku no koibito, 1999
English translation: 2001
Words to live by: "I dream. Sometimes I think that's the only right thing to do."
Because of its popularity, Sputnik Sweetheart was mentioned in the 2006 anthology film Paris, je t'aime, since both explore familiar themes of unrequited love. Sumire, an aspiring writer, is in love with Miu, an older and glamorous Korean woman. K, an elementary school teacher, is in love with his best friend Sumire. The two ladies eventually find themselves vacationing on a Greek Island and an unexpected turn of events follows.
Load More Stories