This art-filled children's activity book is for a good cause
It features works by National Artist BenCab.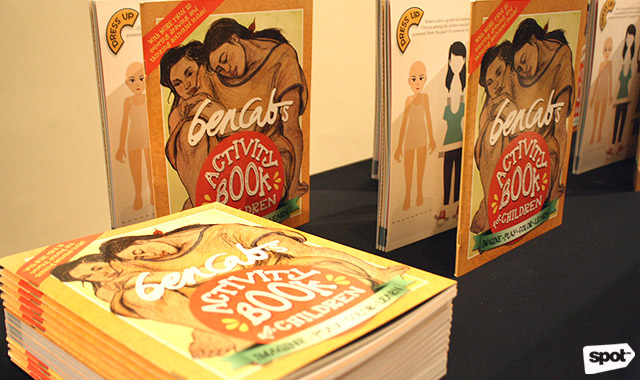 (SPOT.ph) Love for books is often seen as a privilege because the tomes of knowledge don't come cheap. But thanks to non-profit organization Center for Art, New Ventures and Sustainable Development, one million children from disadvantaged communities all over the Philippines will soon get free books, something they can call their own. Part of this project is the launch of BenCab Activity Book for Children: Imagine, Play, Color, Learn, an interactive book for eight- to 12-year-old kids, on September 20 at The Peninsula Manila in Makati City.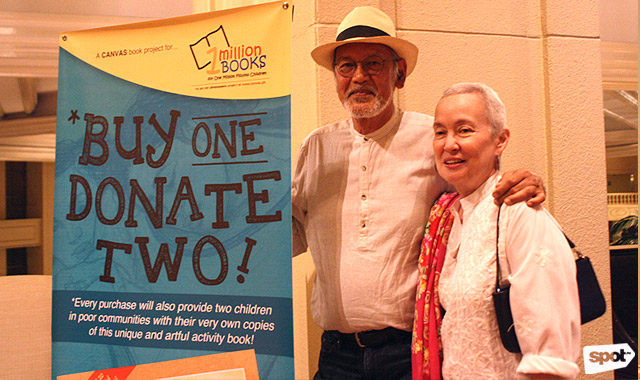 Benedicto Cabrera with wife Annie Sarthou
"I feel very good because it's for children, it's a good idea to give some of the books to underprivileged kids...It's really good because it covers a lot, for kids to remember to appreciate art and react to it," said National Artist Benedicto Cabrera in an interview with SPOT.ph. Selected works from his 50 years as an artist were turned into pages for coloring, word search, writing, and even paper doll-making. Abstract concepts such as nationalism, environmentalism, and love for family are also introduced through fun activities with an aim to nurture young readers. The learning tools were created by Karen Joy Desamparado-Foronda, a child development professional and teacher.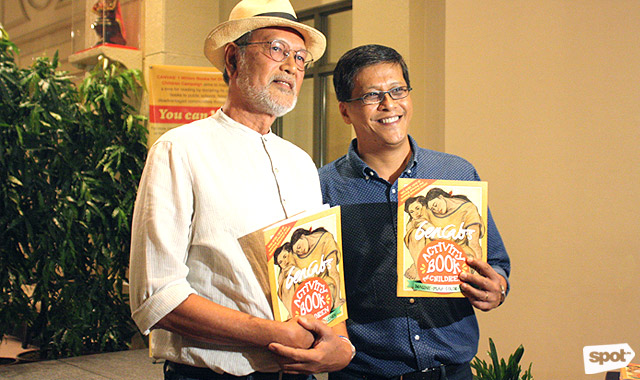 Benedicto Cabrera and Gigo Alampay
BenCab Activity Book for Children: Imagine, Play, Color, Learn is the 20th publication of Center for Art, New Ventures and Sustainable Development (CANVAS), which was established in 2005. About 12,000 books will be distributed through partner organizations and this will add to their One Million Books for One Million Filipino Children Campaign. So far, 100,000 books of different titles have been given out to children in public schools, hospitals, and rural areas nationwide—from Batanes to Zamboanga.
ADVERTISEMENT - CONTINUE READING BELOW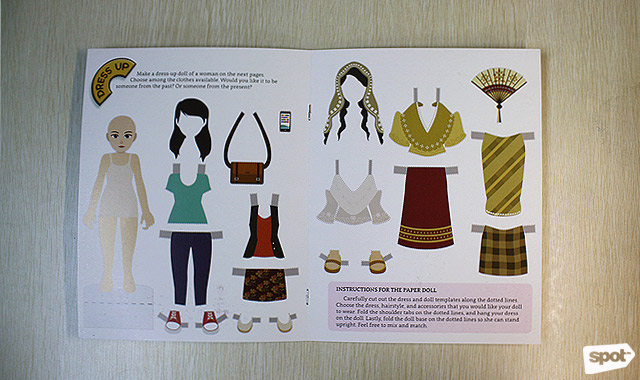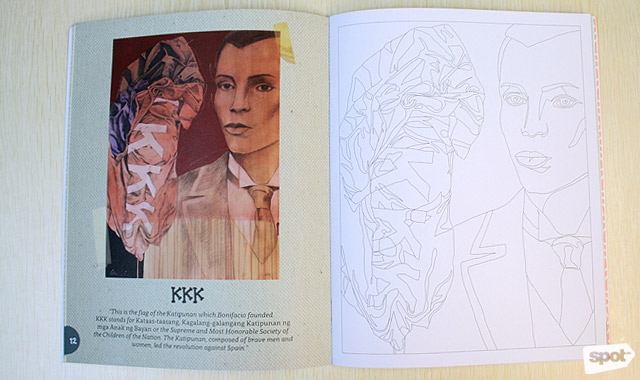 "The program revolves around a story writing competition and what we do is commission an artist to do a painting for us. The painting is then released to the Internet for writers to write a children's story on it. The winning piece is illustrated by the same artist and that's what we turn into books," explained Gigo Alampay, Executive Director, about the production of CANVAS.
When asked why they do this, Alampay said, "The statistics show that 55% of kids who enter Grade 1 will not finish high school. So that means reading is very important. We want to make sure that even if they don't finish high school, they at least read. Even if they drop out, reading is something that they continue to learn. We believe it's not enough that they learn to read, we want them to learn to love the books. Kasi then they will read all the rest of their lives. We believe that if you get them young, you partner great stories with great art, they will love those books. Especially if they own the books, that's why we're giving away the books. When we donate the books, it's not donated necessarily to libraries or schools. 'Yong binibilang namin is 'yong binibilang namin sa children for them to own."
Limited copies of BenCab Activity Book for Children: Imagine, Play, Color, Learn, priced at P300, are for sale through CANVAS in Quezon City, Ben Cab Museum in Benguet, and partner galleries. Every purchase provides copies to two children. For more information, visit the CANVAS website.
ADVERTISEMENT - CONTINUE READING BELOW
Load More Stories