10 Perya Attractions From Our Childhood
Prepare for the nostalgia feels.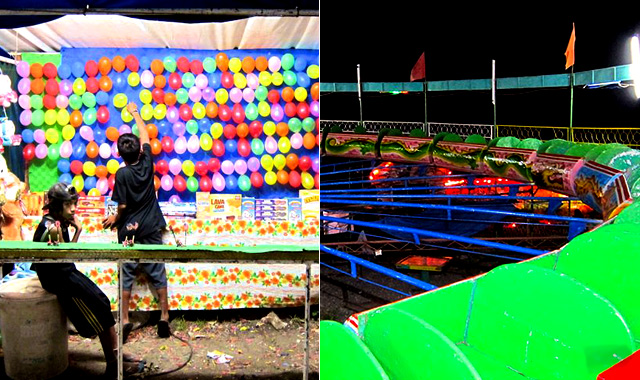 (SPOT.ph) For the child of the '70s to early '90s, the -ber months signaled a family trip to amusement parks like Star City and Boom Na Boom in Philcite, Payanig sa Pasig, Fiesta Carnival in Cubao, and Big Bang Sa Alabang. If you lived in a province away from Manila, the neighborhood perya was the place to be.
Star City is still alive and open yearlong in Pasay City, while the Molito Commercial Complex in Alabang hosts a small-scale carnival every last quarter of the year. Those with a bigger budget can head to Santa Rosa, Laguna, for Enchanted Kingdom. As for the good old perya, they still sprout in provinces during town fiestas or in schools during foundation day, but they're no longer what they used to be.
Here are classic perya attractions from our childhood. Hit the comments section to share your stories of nostalgia.
ADVERTISEMENT - CONTINUE READING BELOW
Freak shows
They were politically incorrect and exploitative, but we paid to see them anyway. Remember the likes of "Babaeng Sirena," "Penguin Boy" and "Ang Taong Pinaglihi sa Palaka?" After buying the entrance ticket, we'd disappointingly find out that "Babaeng Sirena" was a girl wearing a flimsy mermaid costume; "Penguin Boy" was a midget with deformed limbs, while "Ang Taong Pinaglihi sa Palaka" was a poor kid with a facial deformation. We ogled at them, and if they were in the mood, watched them perform tricks. Thank goodness they're no longer part of the modern-day perya.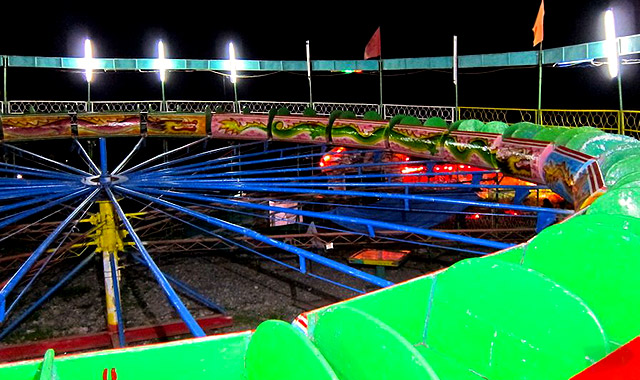 CONTINUE READING BELOW
Recommended Videos
Rickety rides
A trip to the perya with your friends was not complete until you hit the scary rides—octopus, rollercoaster, caterpillar, and rocket, to name a few. You weren't sure if the riders' ear-splitting screams were because of the height and speed, or because of the questionable safety standards of the rides. Despite the rickety structure and rusty sounds—and, not to mention, the urban legends of people flying off the rides to their death—you took a chance anyway.
ADVERTISEMENT - CONTINUE READING BELOW
Dunk tank
A pretty girl (or celebrity guest) would sit on a collapsible seat in a water tank. You paid to throw a ball at the target connected to the tank. If you hit the bull's eye, the seat collapses and dunks the person into the water. These days, we only see the dunk tank in noontime shows and events.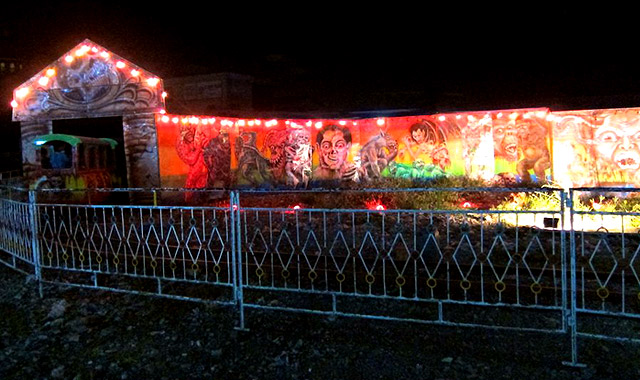 Horror train
When you were a kid, the murals of kapre, manananggal, and other elements of Filipino folklore were enough to scare you, but because you didn't want to be the wimp left behind, you joined your friends for a few rounds in the horror train. As you got a little older, you realized that the people wearing poorly made masks and costumes were lame, so you and your friends rode the horror train to try to beat up the monsters.
Giant maze
This walk-in attraction had three types—a fun house filled with obstacles and optical illusions; a maze made of mirrors and/or glass panels; and a mix of everything. For smaller peryas, it was often a rip-off, where the attendant fooled you into thinking you'd get lost in the glass maze for hours, when in reality it would only take you a few seconds to a minute to find your way out. We don't see them in peryas these days, but Funtastic Park in Subic Bay has a modern mirror maze.
ADVERTISEMENT - CONTINUE READING BELOW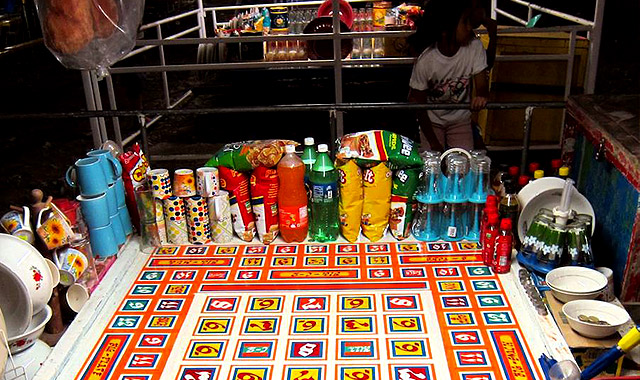 Game booths
You tossed 25-centavo coins onto a table, hoping it would land on a square space. You placed bets on the roleta ng kapalaran (roulette of fate) and color game, and prayed the ball would land on your chosen color or number. You won a lollipop, Zesto, small pack of PeeWee, plates, and a plastic pitcher—and felt like the richest person in the world. Classic game booths like balloon darts, coin toss, and shooting range are still present in peryas today—but you'll need more than 25 centavos to play.
Horror house
A walk-through version of the horror train, the horror house brought you and your friends closer together. You linked arms and huddled as one unit while slithering through a hall of monsters. The perya had room-sized versions, while bigger parks like Star City had Alcatraz, a two-floor building of extreme terror. They even placed a "duwag exit" halfway through the course for those who couldn't handle it anymore.
ADVERTISEMENT - CONTINUE READING BELOW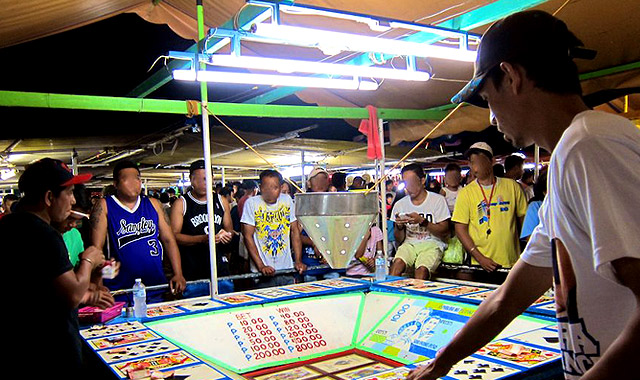 Gambling booths
While the kids were off to the Ferris wheel (tsubibo in Filipino), carousel, bump cars, and flying swing, the grownups tried to double their money at the Bingo and gambling booths.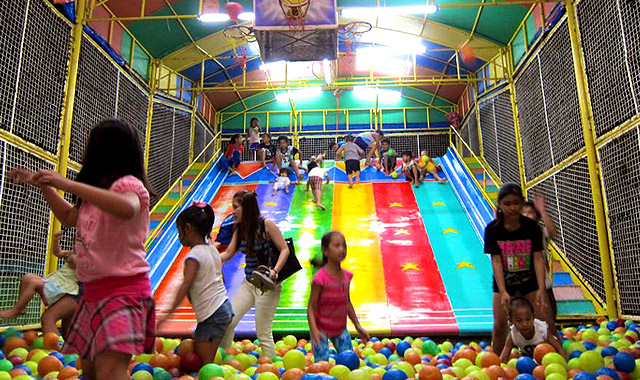 Giant slide
For kids who were too small to ride the rollercoaster or octopus, this was the safer alternative. They placed you in a sack before thrusting you down the giant slide. They still have slides—albeit shorter—in peryas today, plus a pool of balls at the landing.
ADVERTISEMENT - CONTINUE READING BELOW
Circus acts
Back then, flame throwers, knife jugglers, creepy clowns, acrobats, and "ang taong kumakain ng buhay na manok" were all part of the package. You were probably traumatized when you saw the performer plucking the feathers off a live chicken with his own teeth, followed by a bloody devouring of the poor creature.
Share this story with your friends!
---
Help us make Spot.ph better!
Take the short survey
Load More Stories