10 Free Apps for the Metro Manila Commuter
We all need these!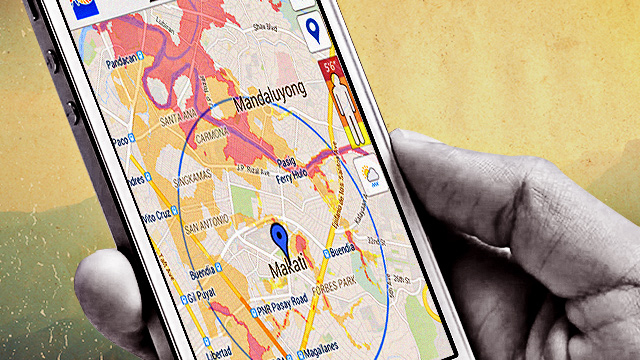 (SPOT.ph) Commuting in Metro Manila is always an adventure. As they say, "Sasakay kang estudyante, lalabas kang mandirigma," and other variations thereof. Let's not even get started on the traffic hell that is EDSA, C5, Commonwealth, Marcos Highway, and all other major thoroughfares in and around the Metro. It is a reality we have to live with, but that doesn't mean we can't somehow make things easier if only for a bit.
ADVERTISEMENT - CONTINUE READING BELOW
We round up mobile apps that can help you with your daily commute, from a weather guide to a navigation expert.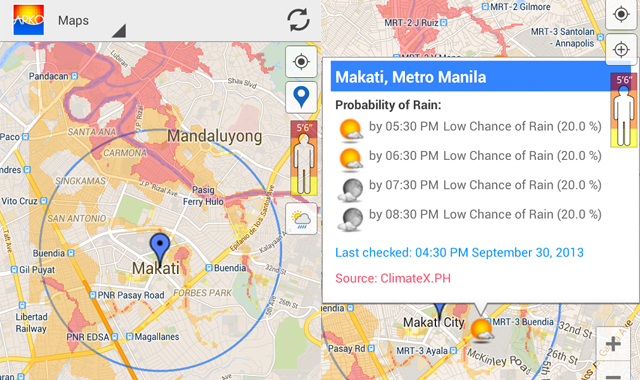 The latest mobile technology from the Department of Science and Technology's Nationwide Operational Assessment of Hazards program focuses on flood mapping as well as weather advisories per area. Arko gives the user up-to-the-minute updates on rainfall, flood levels, and safe zones. You need this if you're not keen on braving knee-deep flood.
ADVERTISEMENT - CONTINUE READING BELOW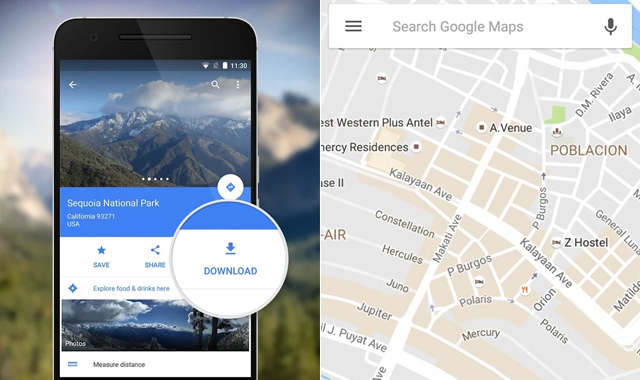 Bad with directions? Kiss your worries goodbye if you have this handy app in your phone. All you need to do is plug in your current location and your destination and it'll point you in the right direction.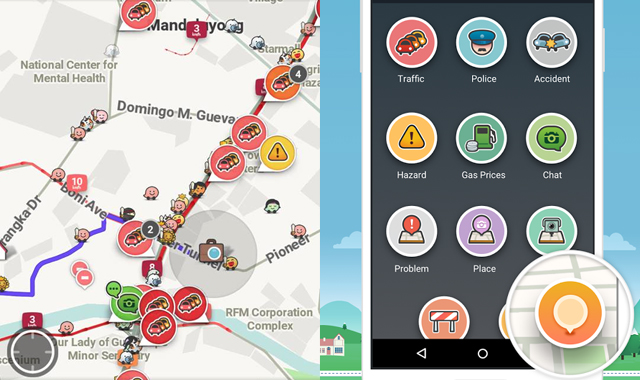 ADVERTISEMENT - CONTINUE READING BELOW
This navigation app is almost like Google Maps but with real-time traffic alert thanks to your fellow Wazers. It lets you know which is the best route to take considering both distance and traffic, closed roads, and stopovers of your choice. Even your trusty Uber and Grab driver is using this right now.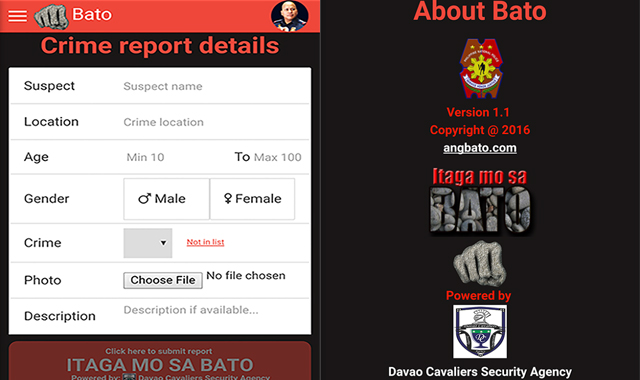 ADVERTISEMENT - CONTINUE READING BELOW
Let's face it! Commuting in Metro Manila, especially in the evening, is not exactly the safest thing. On September 5, Davao Cavaliers Security Agency launched the Itaga Mo sa Bato mobile app which allows users to report crime as soon as it happens. It is a supplementary system to the Emergency Hotline 911 established in August by the administration of President Rodrigo Duterte.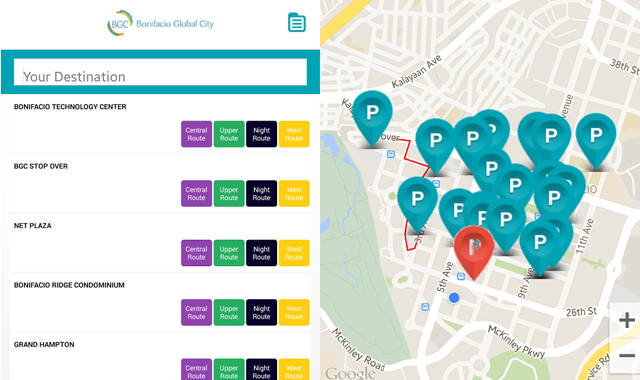 ADVERTISEMENT - CONTINUE READING BELOW
Bonifacio Global City, one Manila's bustling commercial hubs, houses a number of corporate buildings, restaurants, malls, and so on. With such a selection of things to do, you may find yourself in the area at least once a week. With the official BGC app, you'll know the pick-up and drop-off points of the Fort Buses, get a traffic update, and even find out what the happenings are should you need to avoid certain hotspots.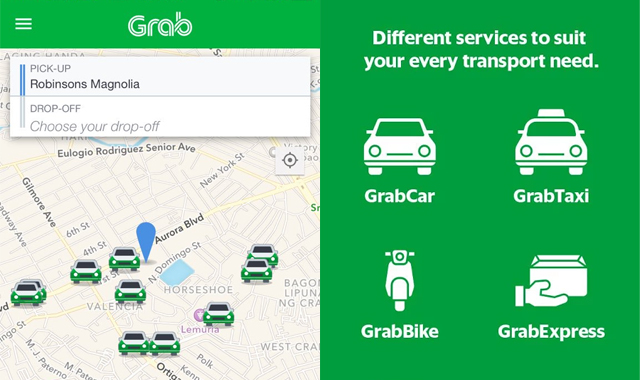 ADVERTISEMENT - CONTINUE READING BELOW
Previously Grab Taxi, Grab has now expanded its services to GrabCar and GrabServices. If you're too tired to get on and off the MRT, stand on the bus, or line up for a cab, you can just use your Grab app to have someone pick you up and drop you off wherever you wish. You'll also see at once how much this service would cost.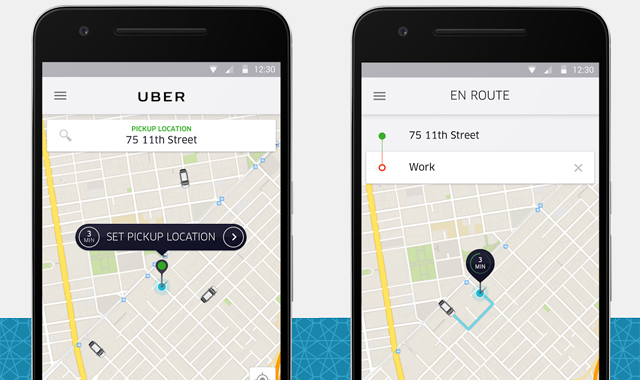 ADVERTISEMENT - CONTINUE READING BELOW
Like Grab, this car booking app lets you request a ride wherever you are. Uber, however, has the additional feature called UberPool where you can share a ride with other Uber users (a.k.a. strangers) headed your way. Aside from somehow lessening cars on the road, this service is also cheaper than a regular Uber ride.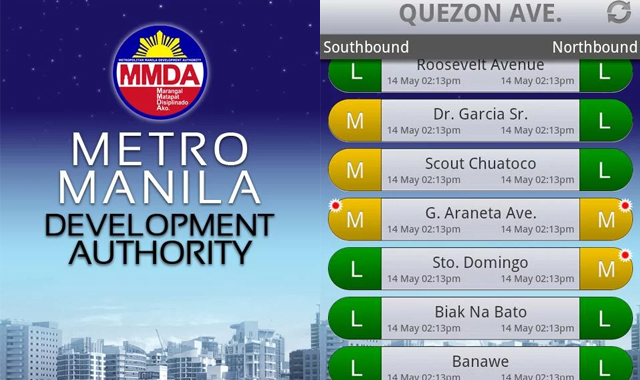 ADVERTISEMENT - CONTINUE READING BELOW
The Metro Manila Development Authority summarizes its daily traffic report through this app. You can view the traffic situation either through a map or a list with "light," "moderate," and "heavy" indicators. It also has a built-in directory and FAQs for all your traffic-related questions.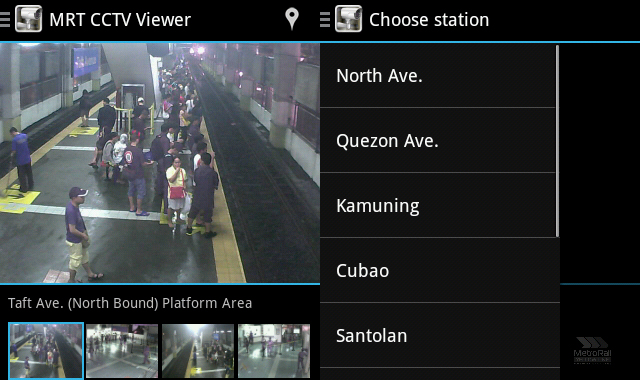 If you're a regular MRT rider, you probably know how crowded stations can be especially during rush hour. But just in case the gods aren't against you, you can find out if lines are unusually short at the ticketing booths or the platforms through the MRT CCTV Viewer app. You can even ask a friend to stand near an MRT CCTV and say hi to you through the screen just for fun.
ADVERTISEMENT - CONTINUE READING BELOW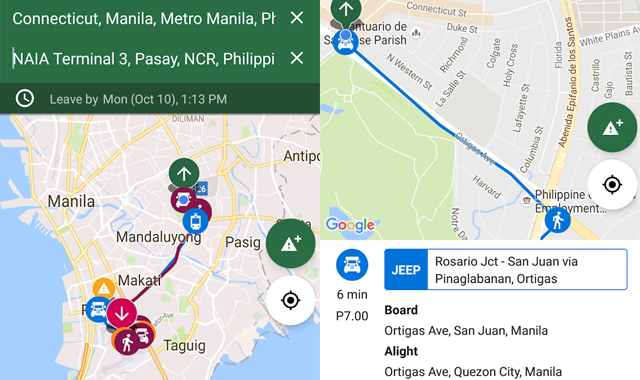 Sakay.ph is like Google Maps or Waze, but for commuting! It gives you commute routes, including jeepney, bus, and train options as well as step-by-step transit directions to your destination. A recent addition is Traincheck, which predicts MRT congestion and tells you when the train is most crowded.
ADVERTISEMENT - CONTINUE READING BELOW
Recommended Videos
Load More Stories