10 Inspiring YA Books That Aren't About Love
Need a break from vampires and cheesy love stories? Check out these YA bookshelf essentials.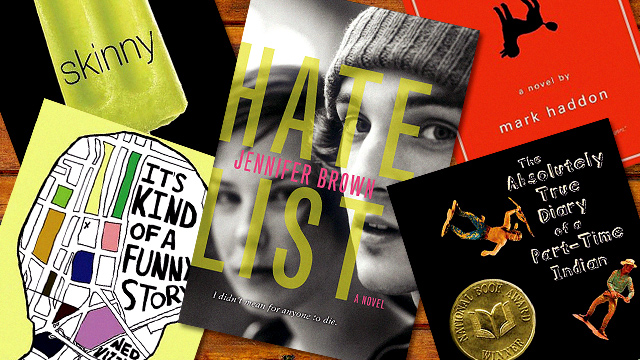 (SPOT.ph) Love makes the world go round, and in a time when finding "forever" has become a fad among, well, everyone, more than a handful of young adult books about romance are released into the market each year. Many of these are your same ol' boy-meets-girl tales that aren't always everyone's cup of tea. But who says the entire YA genre can't be moving and socially relevant at the same time?
Here are 10 YA recommendations that will make you smile, laugh, bawl your eyes out, or all those things at the same time sans vampires and love at first sight.
ADVERTISEMENT - CONTINUE READING BELOW
Between Shades of Gray by Ruta Sepetys (P397.50)
If you're a history buff, then this novel is for you. It tells the story of 15-year-old Lina, who has been deported from her homeland of Lithuania to a work in a camp in Siberia along with her mother and younger brother. Like Anne Frank, this heroine shows how resilient a young woman can be under harsh conditions. Stories of the Soviet mass deportation survivors inspired Ruta Sepetys, earning her over 60 awards and nominations including the 2012 CILIP Carnegie Medal for which the book was nominated.
Available at National Book Store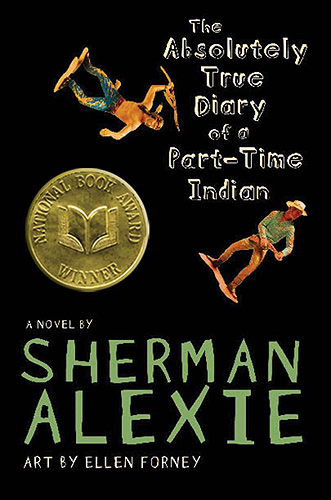 The Absolutely True Diary of a Part-Time Indian by Sherman Alexie (P314.50)
Sherman Alexie does not sugarcoat the lives of those in the Indian reservation in which he was raised and what would later become the inspiration of his novels. Alexie, through protagonist Junior, showers readers with positive vibes, as he follows the story of a teenager who goes through life with a dysfunctional family, a serious health condition, and other physical impediments. The Absolutely True Diary of a Part-Time Indian will make you laugh, cry, and ponder the little things in life.
ADVERTISEMENT - CONTINUE READING BELOW
Available at National Book Store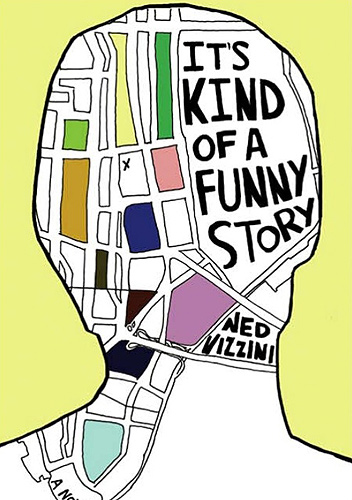 It's Kind of a Funny Story by Ned Vizzini (P440)
Craig is one of the bravest protagonists in young-adult fiction. Stressed by the extremes of adolescence—something we've all been through, Craig breaks down, but finds a way to bring himself back up. The novel takes on a trivialized issue often treated with ignorance. Ned Vizzini, the genius behind It's Kind of a Funny Story, manages to deliver such a significant matter in a light and humorous but thoughtful way. Ironically, much as the book promises hope, Vizzini, who suffered from depression and spent some time in a psychiatric hospital, ended his life seven years after the book was released.
Available at Fully Booked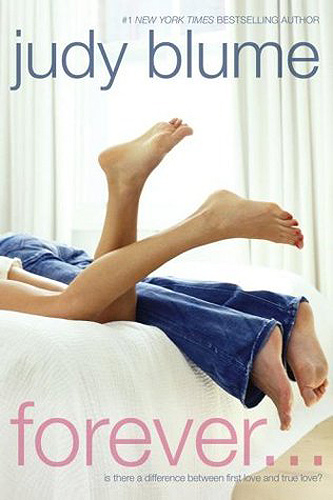 ADVERTISEMENT - CONTINUE READING BELOW
Forever… by Judy Blume
Published in the late 1970s, Forever... gained popularity for all the awkward reasons. Judy Blume's words were deemed too direct, it tackled a subject parents didn't feel comfortable talking about, and it was considered porn for teenagers. Causing controversy to the point of censorship, Forever... remains a good read as the children's books author bravely narrates the realities of teenage sexuality, which is still a relevant issue surrounded by stigma. Though the story revolves around a teenage couple, it centers on a moral dilemma everyone can relate to.
Available at Amazon.com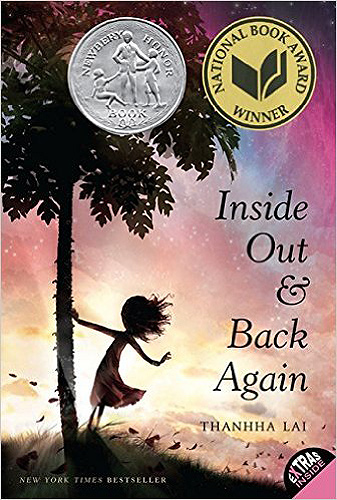 Inside Out & Back Again by Thanhha Lai (P559)
This is the perfect book for anyone who would like to travel back to the not-so-distant past. Written in free-verse poems, Inside Out & Back Again will not only show you a glimpse of the lives of the Vietnamese during the Vietnam War in the 1970s, but also take you into the mind of a pre-teen girl. Thanhha Lai perfectly elucidates the thoughts of a 10-year-old in this story, which received the National Book Award for Young People's Literature in 2011. The result is a descriptive, innocent, easy-to-read, but touching novel.
ADVERTISEMENT - CONTINUE READING BELOW
Available at National Book Store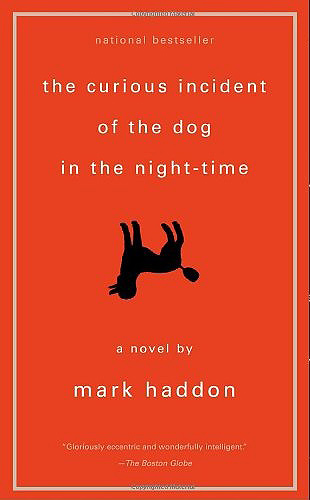 The Curious Incident of the Dog in the Night-Time by Mark Haddon (P315)
What if a frown meant happiness to you, instead of anger, and you were the only one who saw it that way? Mark Haddon's brilliant narrative features Asperger's patient Christopher, who at the start of the novel, attempts to solve the murder of his neighbor's dog. The Curious Incident of the Dog in the Night-Time is intriguing in the way that it's Sherlock Holmes-ish, except that the world is seen through the eyes of this endearing protagonist.
Available at National Book Store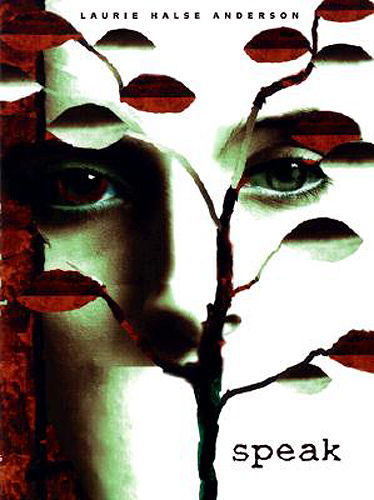 ADVERTISEMENT - CONTINUE READING BELOW
Speak by Laurie Halse Anderson
When Speak was first published, Laurie Halse Anderson received so much mail about it, mostly from girls who've had similar experiences. The novel is about a girl, Melinda, who is sexually violated at a high school party and chooses not to speak about it. Painfully realistic but hopeful, it's a tale that talks about an issue that needs more attention.
Available at Amazon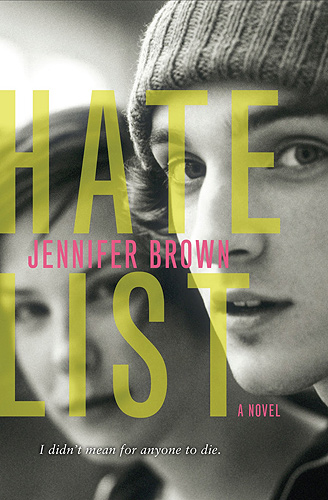 Hate List by Jennifer Brown (P835)
Hate List is what would have happened if Regina, Gretchen, Karen, and Cady had taken the "burn book" too seriously. Like the Mean Girls, Valerie and Nick would list down names of people who have annoyed or tormented them, but then fed-up Nick goes on an annihilation spree. Hate List is a significant work of YA fiction, especially in the U.S. where 142 cases of mass school shootings have been reported since 2012.
Available at National Book Store
ADVERTISEMENT - CONTINUE READING BELOW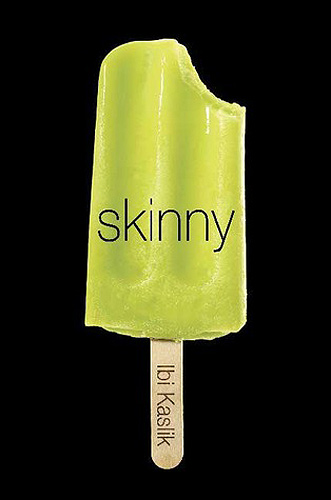 Skinny by Ibi Kaslik
Wishing for the "perfect body" could be more than just teenage drama. In this novel by Ibi Kaslik, Giselle battles with anorexia. In alternating POVs between Giselle and her sister Holly, it captures the feelings of an anorexic, how the disorder affects that person's family, and even the "rational" side of the sufferer which is rarely talked about. Heartbreaking and thought-provoking, Skinny will take you to the darkest corners of body-image issues and make you think about what really causes them.
Available at Amazon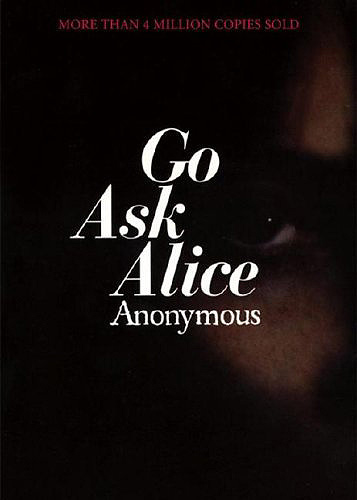 ADVERTISEMENT - CONTINUE READING BELOW
Go Ask Alice by Beatrice Sparks (P695)
Written by psychologist Beatrice Sparks, Go Ask Alice, which she claims was inspired by the diaries of one of her patients, tells the story of a 14-year-old drug addict through riveting journal entries detailing the effects of drug addiction. Her tales are compelling, and the fact that we would never know what has become of the anonymous subject—if the book is indeed based on a true story—45 years after its release adds to the mystery of the novel.
Available at National Book Store
Load More Stories